'She was just left to it': bereaved mother slams mental health care before death of her trans daughter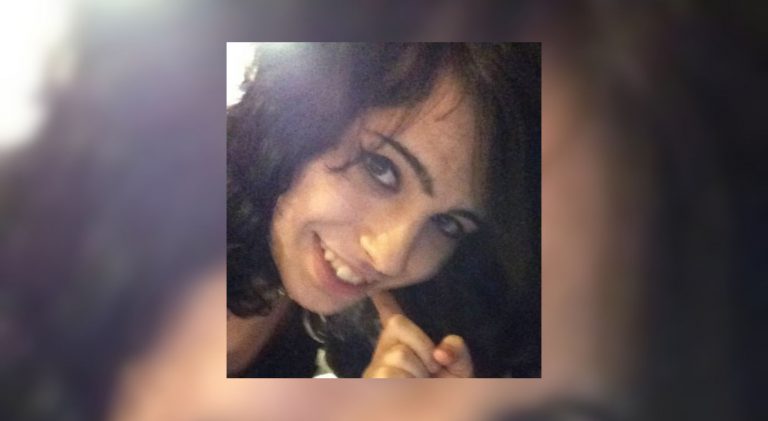 Photo: Used with permission from Alexandra's family
The family of Alexandra Greenway, a 23-year-old transgender woman found dead in her Bristol flat in 2019, have told the Cable of how they believe she was let down repeatedly by local mental health services.
Jacqueline Greenway, Alex's mother, described how her daughter was "kicked out the back door, and just left to it" after being detained under the Mental Health Act. In her view, the coroner's service also subsequently failed to properly acknowledge failures by Avon and Wiltshire Mental Health Partnership (AWP), which delivers services across Bristol.
At the inquest, Avon coroner Dr Peter Harrowing brought a verdict of suicide with no narrative – meaning there were no significant, contributing circumstances to flag. The coroner did not criticise the trust in his conclusion and opted not to produce a report to prevent future deaths, which would have set out specific actions on AWP's part.
Yet the picture painted by Jacqueline, of repeated administrative and communication failures between services, was backed up by an internal review presented during the five-day hearing by AWP, which acknowledged a series of 'care delivery problems'.
Alex received minimal follow-up care after being detained for a suicide attempt a month before her death, and her family were never contacted about her mental health during this period, despite AWP's 'Carer's Charter' explicitly stating that family should be included in a patient's care plan.
In fact, Alex was never provided with a care plan, and her 'level of risk' – even after she attempted suicide – was never recorded as being higher than 'medium'.
"There's this notion that they assess risk, but there's no checklist, like 'We've asked this, and this, and this…'," Jacqueline said. "[Each different healthcare team] seems to do it differently." She told the Cable that patients can fall through the cracks because services are "so overworked".
A statement issued on behalf of Alex's family said that "missing the unique additional issues and challenges" of being transgender may also explain the "low-risk paradox" that occurred on AWP's part. It warned that such "trans-blind failings" within services could put other lives in danger.
A spokesperson for Avon and Wiltshire Mental Health Partnership (AWP) NHS Trust said that Alexandra's death was a "tragic event" and that they offer their condolences to the family.
'Fed up of waiting'
Alex's family sat down with the Cable to discuss her "long and difficult road" to accessing medical help, as a young person going through transition. Since she was a teenager, Alex had experienced bouts of depression linked to these difficulties.
Jacqueline described Alex's "hideous experience with the NHS", starting with a "paucity of gender dysphoria treatment centres; none at all being available in Wales where she was living at the time". There were times when Alex was "mistreated" and "discriminated against" by NHS staff, Jacqueline added, and there were "many mistakes in the scheduling of her appointments".
The waiting list for surgery was years long; Alex eventually secured this in 2017, during which time she struggled to access the hormone treatment needed. After post-surgery complications, she reported feeling like a "freak show" when trying to access further help.
"Medical staff kept arriving to look at her [body], but no one seemed to know what to do, as the type of consultant Alex needed are few and far between," said Jacqueline. "As time wore on, the flow [of professionals] became more frequent, and Alex realised they were looking younger and less experienced all the time."
A study published last year in the International Journal of Environmental Research and Public Health found that 40% of transgender respondents "had had at least one negative experience of healthcare because of their gender identity" in the last 12 months.
Statistics concerning the mental health of trans people as a group paint a stark picture. More than half (55%) of trans people in Britain have been diagnosed with depression at some point in their lives, and as many as 84% have thought about suicide. Almost half (48%) of trans people in Britain have attempted suicide at least once.
Alex's family believe her earlier experiences led her to be "guarded" around healthcare professionals who, during her later attempts to access mental health care, refrained from properly probing and assessing her mental state and level of risk for fear of "intruding".
Their statement to the coroner said records of her appointments in the month before her death show "conversations took at face value her statements that she was 'OK' or 'better' without significant exploration of the fact that she had been involved in a serious attempt to take her own life only a few days before".
Alex had "been so fobbed off over a period of years" Jacqueline told the Cable, and that her family believe "she was absolutely at the end of her tether, and got fed up of waiting".
Too low-risk to be detained, too high-risk for talking therapies
A month before Alex's death, police were called after she had tried to end her life. She was detained under the Mental Health Act and taken to Green Lane Hospital near Devizes – which is run by AWP – because of a lack of beds in Bristol. There she was assessed by a consultant psychiatrist, and quickly discharged.
A discharge letter, recommending Alex be referred to Bristol Wellbeing Therapies for cognitive behavioural therapy (CBT), should have been sent to both Alex and her GP.
"No communication ever came to Alex about Bristol Wellbeing Therapies. A letter was created, but it remained in their computer," Jacqueline said. "Long after she died, Bristol Wellbeing Therapies got round to looking at the referral and said, 'We think this is too high a risk for the service.'"
Alex had made calls to a crisis line, including on the day she attempted suicide in April, but could not always get through, Jacqueline said. "So she was too low a risk to be detained, and too high a risk for the low-level talking therapies, and there is seemingly absolutely nothing in the middle."
No care plan, no letters, no notice
Ben Vukovic, a patient safety reviewer employed by AWP, presented his internal report at the inquest, which identified seven 'care delivery problems' in Alex's case. These were:
A lack of clarity in her care pathway, with several processes triggered at once
No formal care plan was recorded
No discharge letter was sent to Alex or her GP, containing her referral to talking therapy (even though one was written)
Mention of risk, but no formal identification of her level of risk
No identified carer, even though AWP had already spoken to her partner to identify him as a potential carer for her
No voicemail was left by Bristol Wellbeing Therapies when Alex missed their call, because they had no record of her consenting to this
An opt-in letter, that would have provided her with opportunity to consent, wasn't sent
Vukovic claimed he could not definitively, causally link any of these identified problems to Alex's death, nor could he definitively say that collectively they were the cause. The actions and learning points he had recommended for the staff, he informed the court, had been implemented during training at an AWP 'away day' in 2019.
"For each one, they just said, 'Oh we're improving it' and [the coroner] took their word for it," said Jacqueline. "We were hoping for some type of prevention of future deaths notice," she said. "This keeps happening, people keep dying and they don't ever seem to think there's any fault. Without a coroner pointing that there is some fault, nothing gets addressed."
Dr. Harrowing, the coroner, concluded there was no evidence AWP staff underestimated Alex's risk of harm. He denied the family's request for an Article 2 inquest, which would have allowed a wider scope to examine whether the state had failed to take steps to protect her from 'real and immediate' risk to her life, and for additional examination of Alex's engagement with mental health services that preceded that crucial month.
Because the inquest was not Article 2, Jacqueline told us, she had received no legal aid funding. INQUEST, a charity that supports bereaved families, helped organise pro bono legal representation at the inquest from a barrister. Jacqueline pointed out that AWP and Alex's GP had enjoyed access to state-funded lawyers.
Selen Cavcav, an INQUEST senior caseworker, said that "with oversubscribed, disconnected and under supported mental health services, Alexandra simply did not get the help she needed".
"The inquest did not consider the broader systemic issues which clearly contributed to Alexandra's experiences," she added. "Urgent national action is required to ensure the needs of transgender people are met at every level of our NHS, from GPs to A&Es to specialist mental health services."
Failures and sparse resources
The Cable has been reporting extensively on local mental health services in recent months, including failures surrounding the death of another young person, Dominic Vickars, at privately-run hospital Cygnet Kewstoke near Weston-Super-Mare, and ward closures at the Priory Hospital Bristol that have temporarily left the city without any inpatient mental health beds for children.
The most well known case in recent years was the death of 15-year-old Becky Romero, whose inquest saw senior coroner Maria Voisin produce a verdict of accidental death with neglect. Her report, which partly blamed neglect from the NHS, highlighted the lack of sufficient resources, staff, beds and facilities in Bristol. The inquest also outlined "gross failure to provide basic medical attention" by the two trusts responsible for her care, one of which was AWP.
An independent review was launched by the NHS into gender identity services for young people in 2019, and in 2020 a pilot scheme of new gender dysphoria clinics has been launched. However, the provision of services is still nowhere near enough to meet increasing demand, and the NHS itself says that transgender people may "wait some time" to be seen, acknowledging its 'long waiting lists'. Alongside insufficient funding for mental health services nationally, this means that young transgender people remain at clear, evidenced risk.
Read more about this issue in our series about trans people in Bristol and their struggles to access healthcare.