Black and ethnic minority people more likely to face cannabis prosecution in Bristol, data shows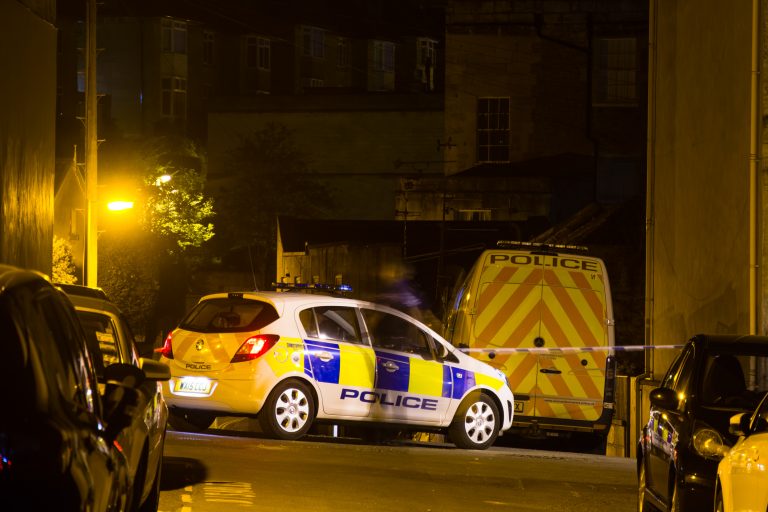 Black and ethnic minority people in the Bristol area are disproportionately likely to be prosecuted for possessing cannabis, analysis by the Cable has found.
People belonging to Black, Asian and minority ethnic (BAME) groups made up a fifth of those facing legal action for possession of the Class B drug within the Avon & Somerset Police (ASP) area in 2019, according to government data, while comprising only 7% of the population.
A senior local police officer, Chief Inspector Mark Runacres, told the Cable ASP had no excuses for the disparity and was working to understand and address it. He acknowledged that a small number of officers may be acting inappropriately based on discriminatory views, adding that such individuals were "not welcome" within ASP.
Overall, prosecutions for cannabis possession have also increased in the force area since 2016, despite ASP rolling out a scheme, lauded by campaigners and drug policy experts, to divert drug users away from the criminal justice system.
Court records examined by the Cable revealed some teenagers and adults are still being arrested and hauled before magistrates on single counts for possessing small amounts – in some cases just fractions of a gram – of cannabis.
'Proven to help individuals and reduce crime'
ASP's Drug Education Programme (DEP) was adopted across the whole force last year, after being successfully piloted in Bristol from 2016.
Rather than being prosecuted, people caught carrying personal amounts of drugs are offered a place on the diversion scheme. Between March and September 2020, 743 avoided a criminal record or jail time by attending the DEP, an increase of 173 in the same period the previous year.
Drug users accessing the DEP attend an educational workshop run by a local drug service, which if completed spares them prosecution. Anyone can be offered a place on the innovative scheme – regardless of their past criminal record – but they only get one chance to attend.
Initial findings showed that participants were less likely to reoffend than others who had gone through the criminal justice system, and that there were significant savings in police time and improved community and police relations.
A spokesperson for the Transform Drug Policy Foundation told the Cable the charity is "fully supportive" of diversion schemes such as the DEP.
"[They] move people caught in possession of drugs away from the criminal justice system and towards education and support," the spokesperson said.
"This has been proven to help individuals, reduce crime and save money, and is now being copied by other police forces."
'No excuses for disproportionality'
But although fewer people are being taken to court than earlier in the decade, and more people are participating in the DEP, Black and minority ethnic people are still disproportionately represented in prosecutions for cannabis possession in the Bristol area. In all, 19% of the 340 people brought before the courts in 2019 for personal cannabis possession were from BAME communities.
And although all ethnic groups have experienced reductions in the absolute number of stop-and-searches, Black people are still disproportionately affected by these encounters. Over a fifth of stop-and-searches by ASP in July to September 2020 were of BAME people, the latest police data shows.
The numbers reflect a national picture in which one in five of those found guilty of cannabis possession in England and Wales last year were Black, according to official figures. There are serious ongoing ethnic disparities in how drug laws are enforced.
"These disproportionate numbers represent wasted lives, a source of anger and mistrust and a significant cost to the taxpayer," wrote David Lammy MP, chair of the 2017 review into BAME individuals' experience of the criminal justice system. A range of responses and central government resourcing is clearly required.
Speaking to the Cable, ASP's Chief Inspector Mark Runacres admitted there was more work to be done to confront racism in his force.
"I'm not going to look to make up any excuses for that disproportionality [in the figures], because it's something we [ASP] accept and we are working hard to try to understand so we can take steps to reduce it where it exists," he said.
"As with any large organisation, I'm sure there will be officers who hold discriminatory views, a very, very small number who act on that inappropriately," Runacres added. "People who hold those views and express them are not welcome in our organisation and are dealt with robustly to remove them, because they have no place in policing."
Drug and knife crime crackdown
Addressing the overall increase in cannabis prosecutions, Runacres added: "There have been a number of factors that will have certainly fed into those fluctuations, and peaks and troughs.
"The amount of proactivity we deliver as an organisation is directly linked to the number of drug enforcement outcomes we deliver," he said, with an increase in the last 18 months relating to Operation Remedy, a crackdown on burglary, drugs and knife crime.
Last year, Bristolians shouldered a council tax hike to pay for 100 more police officers around the city – the first time in a decade ASP had increased its frontline staff – as part of that operation. With more officers on the streets came what Runacres, who leads the drug strategy for the force, calls "proactive policing" – targeted searches and arrests.
The uptick in cannabis prosecutions could also partly be explained by unintended search outcomes, the chief inspector said. "You're looking for a knife but you find some cannabis…That can almost be a frustration to an officer because it's a really low-level offence, it has not been the purpose of your search, but now another offence has been identified."