Meet the Bristol collective putting surplus wealth in the hands of people tackling injustice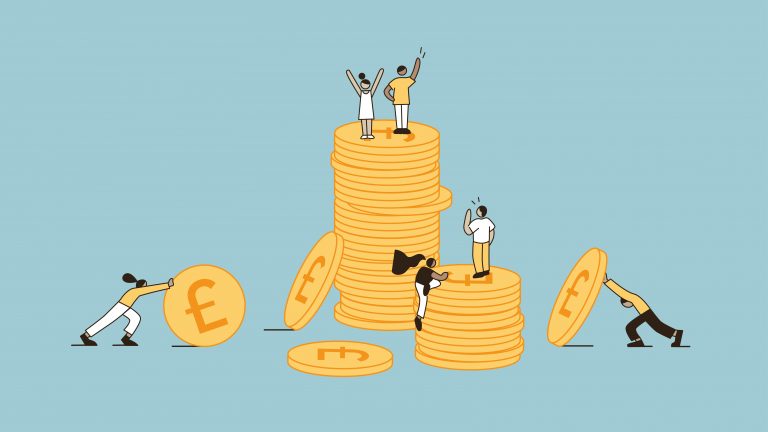 "We're really bad at talking about wealth", observes Bristol Redistro co-founder, Sophie Pritchard, wryly.
Like politics and religion, Brits have – according to stereotype at least – found personal finance a touchy subject for discussion around tea tables and water coolers.
High levels of inequality and the financial insecurity of recent years amplify that awkwardness. Especially in our overpriced cities, inherited and housing-based wealth has sharpened divisions between lives of comfort and struggle, with the lack of stable jobs and current climate of uncertainty making people cling to what they've got.
Bristol Redistro was set up in February 2020 with the intention of encouraging people to drive positive change within their communities by loosening that grip.
A piece of the puzzle
Read more from our solutions series
"I was observing friends, who believed in socialist, anarchist values, in social justice, finding themselves inheriting money and feeling a conflict of, 'yes I need housing security and so on in my life, but I also really believe in these things'", says Pritchard. "What is the solution to this conundrum?"
Bristol Redistro's answer has been to set up a model via which people can voluntarily pool money they don't need. Small local non-profit organisations that share Redistro's "core aim of challenging unfair power structures" – and are led by people experiencing the injustice being pushed back on – can then bid for a slice.
Crucially, in a process inspired by the national Edge Fund grant-making body, decisions about where resources go will not be made top-down by Redistro, or by donors.
Instead they will be taken jointly by participants at a 'funding day', where shortlisted parties meet and get to know one another's work. There are no constraints on how successful applicants spend their award.
A trial funding round, into which Redistro co-founders and several others put £7,000, came to an end in June. Like most things this spring, the exercise was curtailed by Covid-19, making a group decision-making process impossible – though the pot was anyway enough to meet the combined £6,350 bids of all seven applicants.
Instead, Redistro held a Zoom meeting in which participants could get to know one another, feed back on their experiences and discuss whether and how they could participate in shortlisting future rounds.
'A participatory vibe'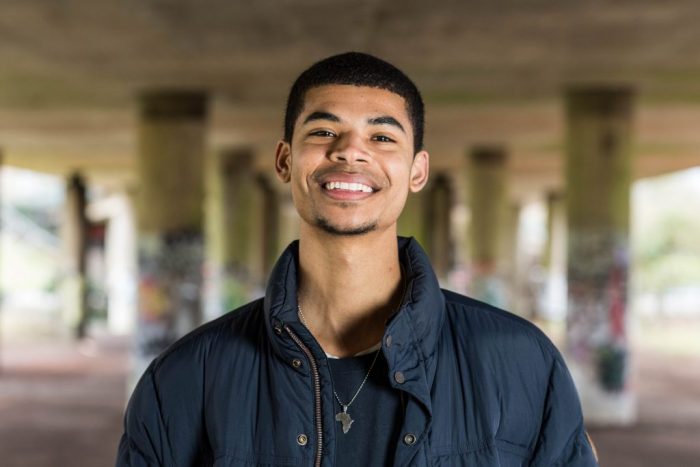 "It was pretty effective", says Elias Williams, the founder of Mandem, a multimedia platform that offers a space for young men of colour to express themselves through writing, music and film, which was awarded £1,000.
"It gave [Redistro] a chance to talk us through who they are, what they were inspired by; we got to meet other successful applicants and talk about how Redistro might want to go forward," Williams adds. "It was a nice, participatory vibe."
Williams says the money will help Mandem bridge a corona-shaped gap in its model, which includes staging events, such as one exploring grime, race and masculinity held at London's Barbican centre on the eve of lockdown, normally paid for by ticket sales. "It's also useful because we're interested in doing a new scheme supporting young artists who haven't had opportunities or financial means", he adds.
The Bristol chapter of No More Exclusions (NME), a national network that aims to end racial disparities around school exclusions, received another £1,000 grant. It will, says NME's Lana Crosbie, fund advocacy work to help families who "don't know how to challenge an exclusion, have that conversation with schools, have a meeting, or what documents to fill out." 
The money will also be spent on boosting young people's involvement within NME. "When it comes to things like social media and getting the word out, they're brilliant, let's face it", says Crosbie. 
Finally, NME wants to develop conflict resolution processes in schools, for instance through training for teachers that builds their confidence handling situations, including with children who have experienced trauma, without resorting to punitive measures.
Like Williams, Crosbie is largely positive about her experience with Redistro, praising the founders' adherence to their manifesto commitments and "reflective" approach to learning as they go.
Getting more inclusive
But, Crosbie says, she suggested ways the application process could become more inclusive – for instance by advertising in places such as community centres and surgeries, and by allowing submissions that don't require filling in long forms, such as via video.
"[Otherwise] this process – unintentionally – would lend itself to discriminating against those who are not capable of picking something up, researching and writing it off the bat", she points out.
Crosbie and Williams say they are keen to remain involved – initially, by helping shortlist for a second pilot funding round, the dates of which are to be confirmed but which Redistro is seeking donations for.
The exact process that follows will, predictably, depend on the ongoing impact of the pandemic. But Pritchard says that as and when some sort of normality returns, hosting three or funding days annually, to distribute pots of around £10,000 a time, would be a "great" scenario for which to aim.
Alongside this main work, Redistro also plans to stage workshops to get people thinking – and, yes, talking – about their own wealth and the wider benefits of relinquishing some of it.
A related debate in terms of the project's long-term sustainability, acknowledges Pritchard, may be around ways to expand its appeal beyond a base of comfortably-off lefties – and how this can be achieved without significantly diluting its message.
"If we can encourage wealthy people to give money with no strings attached, does that have to come with politics attached?" she asks.
"[Our model] could potentially speak to someone who does not see themselves as on the left, but would like to give money to small community groups – and wouldn't see that as a political thing", Pritchard adds. "I don't know the answer yet, but it's something to think on."