The Bristol Briefing: First Covid vaccinations in 10 days' time as Bristol enters Tier 3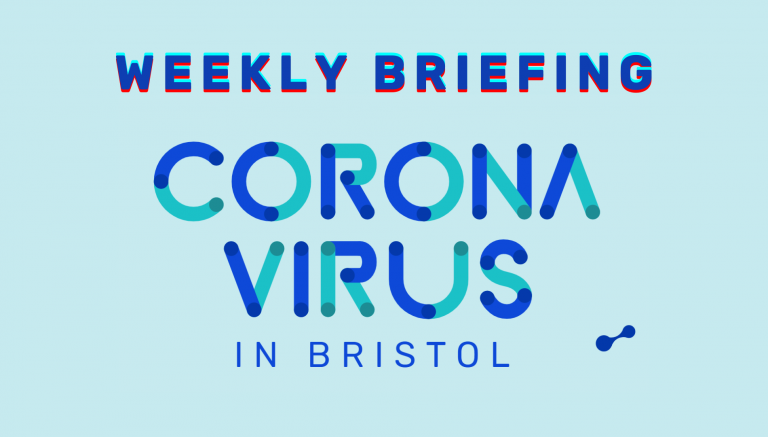 The Covid-19 latest
? The army will help start mass coronavirus vaccinations at Ashton Gate Stadium in Bristol next week, starting with care home residents and staff, people 80+, and health and social care workers. At least 75,000 people in the local area will receive vaccines every week from Monday 7 Dec until 5 April, according to a report to University Hospitals Bristol and Weston NHS Trust (UHBW) board. North Bristol Hospitals NHS Trust, which runs Southmead Hospital, will oversee the programme, and the mass vaccination centre will be alongside a GP-led service.
? Bristol will move into Tier 3, the strictest tier, for at least two weeks at the end of the national lockdown on 2nd December. This means outdoor gatherings of up to six people will be allowed, and non-essential shops will reopen, but pubs and restaurants will remain closed and indoor household mixing is still banned. You can compare a full breakdown of the rules between tiers here.
? Bristol's infection rate remains high but has fallen by more than a third in the last week. There were 1,391 new positive cases in the seven days up to 22nd Nov, which means the rate is 300 per 100,000 people, compared with 471 last week. This is still higher than the England average of 200.
? Weekly cases in most areas of Bristol have fallen, though they have risen in a few areas. Local cases are highest with 50 in Lawrence Weston (+61% change), 48 in Bishopsworth (-38%), 46 in St Pauls (+39%) and 46 in Southmead (+18%).
? Bristol will receive extra funding from the government to cope with Tier 3, but the council estimates that for every month that Bristol is in Tier 3, there is still a funding shortfall of £2.8 million. A shortfall of £135 million is also expected over the next five to 10 years due to the impact of Covid.
? The Bristol Nightingale Hospital is to finally open – but to offer outpatient clinics rather than care for Covid patients. The move is an attempt to ensure the NHS in the region has capacity to provide routine care and treat Covid patients. No inpatient or Covid-19 care will happen at the same time, and the temporary hospital will remain on standby to quickly revert back to provide intensive Covid-19 care if required.
? This comes as the number of Covid patients in Bristol's hospitals has stabilised. There were 256 across the city's two NHS trusts as of Tuesday, only one more than the previous week.
? This is welcome news as frontline workers at Southmead Hospital revealed "enormous" staff absence", difficulties discharging well patients and a number of outbreaks on both Covid and non-covid wards had put the hospital under extra pressure in recent weeks. Read the article here.
? As part of Tier 3, Bristol will get support from NHS Test and Trace and the armed forces to test 10% of the city's population with six weeks of rapid community testing. Bristol City Council has received the first batch of 10,000 lateral flow tests, which give results within an hour, but is waiting for the government to approve their plans to roll out the new programme, which will focus on identifying asymptomatic cases.
? Students at both of Bristol's universities are being offered rapid 'lateral flow' antigen tests before returning home for the Christmas holidays. The tests won't be compulsory but will be available to all students without symptoms. Students who test positive will have to self isolate in Bristol for 10 days, while those who test negative will be told to travel home within 24 hours of their results.
✏️ The Bristol and South Gloucestershire branches of the National Education Union have demanded that schools close a week early on 14th December and the final week of term be done remotely. This is an attempt to limit the spread of the virus and avoid pupils and staff having to self isolate over the Christmas holidays.

Community taking on climate crisis challenges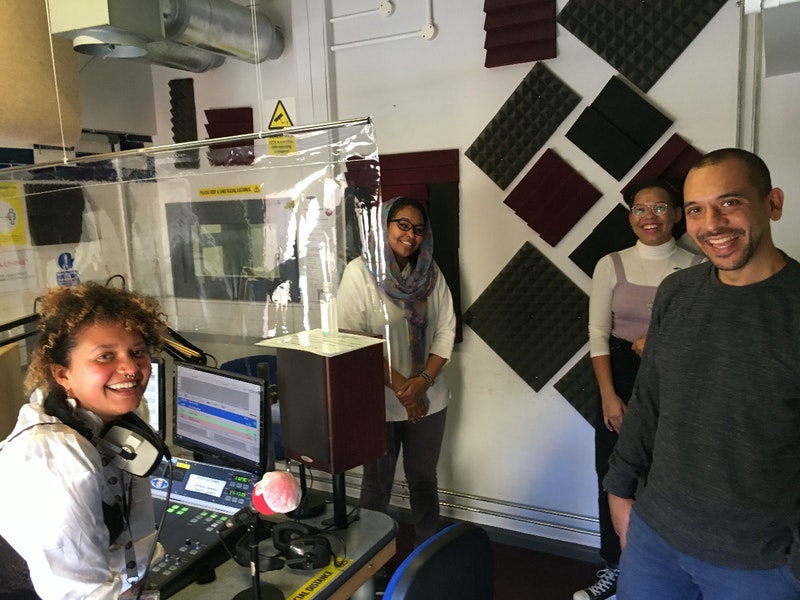 This week we're featuring two great events from the Cable Community Calendar that focus on community responses to the climate crisis.
First up on the 30th November there's the re-launch of Black and Green, a local initiative working to empower new leaders and engage diverse communities with environmental and social justice.
Then, coming up on the 8th December is a workshop with Bristol Energy Co-op who are pioneering ambitious projects for local green energy production, including Bristol's first ever hydro electric scheme, and the UK's first net zero domestic housing microgrid.
The Bristol round-up
? Bristol Zoo has announced it will relocate from its current Clifton site to the outskirts of the city after "by far the most challenging year the society has faced" in its 185-year history. The Clifton site will continue to operate until late 2022, but will be sold, with the Zoo relocating to its Wild Place Project site near Cribbs causeway in South Gloucestershire, opening in early 2024.
☀️ A shortlist of three energy companies has been announced as potential partners to deliver Bristol City Council's ambitious £1 billion City Leap green energy and decarbonisation project. Ameresco, Engie, and E.on are major companies in the international energy sector. The procurement process is expected to cost £6.5 million, and follows the sell-off of the council's loss-making company Bristol Energy, which City Leap was attached to.
? Controversial plans for 185 modular homes in Lockleaze have been approved despite dozens of objections and health fears over power lines. The houses will be built off-site, with half affordable – 64 council houses and 29 shared ownership – along with a community centre, play area, open space and improved cycle and walking routes. The plans involve 271 trees being removed, with 400 new ones planted on site and 55 elsewhere.
? Bristol City Council accidentally shared the names and email addresses of 487 parents and primary carers of disabled and special needs children in the area. The mistake on Monday happened due to the council not using Bcc when emailing a feedback survey. The council has apologised, and the case has been referred to the Information Commissioner's Office.
? The council is going to bid for roughly £600,000 of extra funding to boost drug and alcohol treatment for rough sleepers and homeless people. This bid comes after Bristol was identified as a priory area by the government.
✋ The Mayor of the West of England Combined Authority (Weca) Tim Bowles has announced he will be retiring from politics. Bowles, who is the first Weca mayor, was elected in 2017 as the Conservative candidate, with a voter turn-out of just 30%. The next election is in May 2021, with two former MPs running: Stephen Williams (Lib Dems), Dan Norris (Labour).
The latest data
Covid-19 Cases in Bristol