'It felt like a prison': Teenager reveals traumatic time on private Bristol mental health ward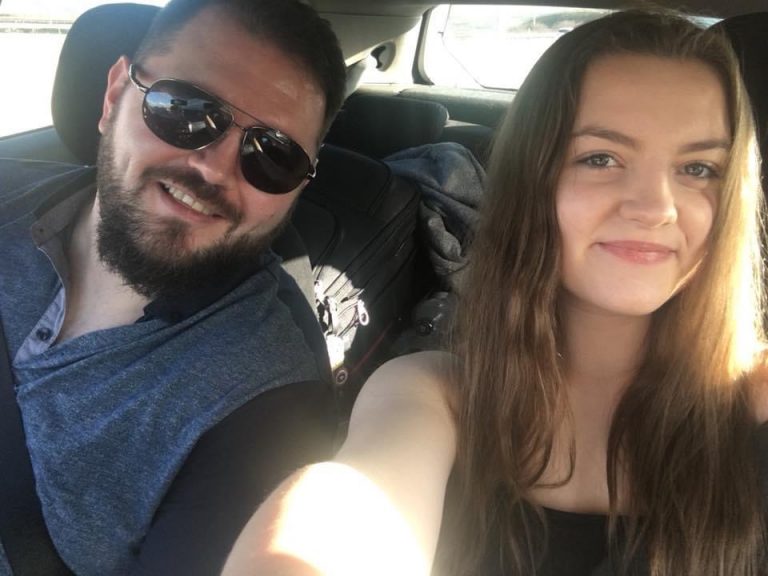 Content warning: Descriptions of self-harm
It was after seeing the Cable's investigation into Banksy ward that Paige got in contact. "That patient was me," read her initial email. She had been involved in one of the serious incidents of self-harm described in our story.
Paige spent six months as an inpatient on Banksy ward, a psychiatric intensive care unit for children, at the Priory Hospital Bristol in 2019. She has now turned 18, but has spent the last 18 months being treated in different psychiatric hospitals for children and young people.
Determined to speak out, Paige has now told the Cable about her traumatic experience on the ward, including being put in the seclusion room for long periods (a locked room used to calm down patients), often being sedated or restrained, and feeling like there sometimes weren't enough staff to keep patients safe.
Her family feels she was let down by the Priory Group, who are the UK's largest private provider of mental health services, and receive hundreds of millions of pounds from the NHS to care for vulnerable people.
With Banksy ward closing earlier this year following concerns from commissioners NHS England, the Priory Group said the reason behind the closure was a lack of qualified staff – which is a widely-acknowledged problem across the sector.
Now, an inspection in August by regulator the Care Quality Commission (CQC), published yesterday, has found a lack of robust oversight from senior management, serious staffing problems, poor management of medicines, inappropriate use of rapid tranquillisation, and inadequate reporting of serious incidents and allegations of abuse. The previous CQC inspection in January 2019 rated the hospital as Good overall.
However, the Cable previously revealed that problems on the ward went back over a year before the ward closed. Former workers spoke out about the hospital struggling to keep permanent staff and relying on agency workers who didn't always know the ward, and staffing levels being too low to deal with regular incidents of self-harm and the high needs of the patients.
The closure of the hospital's other children's ward in September and inpatient beds at Bristol's NHS unit for young people being temporarily unavailable due to refurbishment means there are currently no overnight beds available for Bristol children.
'That was me'
"It saddens me deeply that the only reason my life was saved that night was because I made the decision to go into my bathroom," Paige says. "If I hadn't, I would not have been found and I would not be here to tell my story today."
Paige can now shed light on what happened to her in August 2019, a whole year before Banksy ward was closed down.
It was a Thursday evening, and Paige had gone to bed early. She was on five-minute observations, meaning a staff member was supposed to check on her wellbeing every five minutes.
Paige had hidden a bra strap under her pillow. She used it to tie a ligature around her neck.
"When I began overheating and shaking I realised I didn't want to die and that it was an impulsive decision," Paige remembers. "I tried to walk to my bathroom to untie it, which is when I collapsed and my heart stopped."
The alarm was raised and a member of staff gave Paige CPR until she eventually came round. She was struggling to breathe and had chest pains, but the member of staff had saved her life. The decision was made not to call an ambulance or take Paige to hospital.
Soon after, she was left alone: "I was so distressed I pulled all of my hair out without intervention until there was nothing left to pull."
When she got up the next morning and walked into the main lounge, she couldn't breathe and passed out. It was at this point that she was checked by a doctor and taken to hospital.
"My face was blue for days and my eyes were so swollen. It was neglect that I was not taken to hospital straight away or an ambulance called when I was first found." Paige says it was later discovered that the cameras in her bedroom had been broken for weeks, so her tying the ligature wasn't spotted. The Priory Group denied this.
"The ward began deteriorating long before it shut down…. It felt like a prison," Paige says.
When originally contacted about this incident, the Priory Group said there was no evidence to suggest that the clinical decision to not immediately take Paige to hospital was inappropriate.
Dad kept in the dark
"She was 16 at the time and I had every right to know," says Paige's Dad Barry, who wasn't told about the full details of the incident for a whole week. He had been informed that Paige was going to hospital to get some chest pains checked out. But Barry says there was no mention of the self-harm or the CPR. It was only a week later that the incident was briefly mentioned in a written report.
"I was furious," he says. "They just get someone to say sorry and think everything's fine. From that point I said she needed to go somewhere else."
The problems with communications continued. Priory staff said an internal investigation into the incident had been launched, but Barry says despite his efforts he never found out what came of it.
"From the CPR incident onwards, her mental health deteriorated really badly," he says. Seeing his daughter becoming more unwell and poor communication from the hospital took its toll on Barry's own mental health. "After that CPR moment, whenever I had a phone call from her ward, I would break down before I even answered the phone, my body would go rigid, because I expected the worst. This is it, this is the call where they tell me my daughter's dead. It drove me into the ground."
Barry lives in Plymouth so had to drive for two-and-a-half hours up the M5 to visit his daughter at the hospital in Stapleton. The strain on families when their loved ones are treated miles from home is well-documented. "When I went to see her, she went from this glowing teenager to a shell of a human being," Barry says.
"Paige felt like a prisoner in there. Whenever I did manage to speak to her on the phone, it was heartbreaking, because it wasn't my daughter, just this numb voice on the other side of the line."
"Banksy ward has single-handedly destroyed my daughter. I know she was struggling but whatever happened in that place made it so much worse."
He praises some of the staff, but said there wasn't enough continuity. "It was always agency staff. They never seemed to have regular staff. It was a revolving door."
A few months later, Paige left Banksy, at the same time that other patients were transferred elsewhere and new admissions were halted amid problems on the ward. She moved to Hillview Hospital in Wales, which is run by Regis Healthcare, and has had its own issues with standards of care and overuse of restraint in the past.
But the move was a positive one, according to her Dad. "You could see the difference after one week of being in the new place. You'd see her smiling. The whole Banksy experience was horrendous."
After a year at Hillview Hospital, Paige has now turned 18 and was referred to adult mental health services in her hometown Plymouth. Barry hopes to have her home by Christmas.
A spokesperson for the Priory Hospital Bristol said they couldn't comment on individual patients, but provided the following statement: "Seclusion is always used as a last resort to manage risks that a patient poses to themselves or others. We constantly review our processes with the aim that our hospitals use the least restrictive practices possible to safely manage individual incidents."
"The ward treated young patients with very acute mental health needs who were monitored and managed by a multidisciplinary team. There were times when staffing levels exceeded requirements. Regrettably, sometimes patient self-harm does require medical attention, but that is true of all adult and child mental health units. Staffing levels are flexed daily to meet patient care needs. Nurses and medical staff were available on site 24/7."
"Appropriate notifications of serious incidents are made to regulators and commissioners and internal incident reports are generated within 24 and 72 hours with further investigations carried out where required. Decisions around referrals to hospital are made by clinical staff taking into account all facts and circumstances at the relevant time."
"We always seek to engage fully with a patient's relatives where appropriate, including the designated next of kin. We are sorry if [Paige's dad] felt that there was insufficient communication with regard to certain aspects of Paige's care and treatment."
"We closed our two CAMHS wards in July and September due to the acute challenges we were facing in recruiting qualified, specialist staff. We continue to work with all our stakeholders, including the CQC, to ensure our patients receive the best quality of care. We acknowledge there are challenges with regard to continuity of care where there is higher agency use but we proactively manage that risk by block-booking longer-term agency staff and providing appropriate induction and training."
If you're in crisis and need immediate support, please call 111 or call the Samaritans for free on 116 123.