Trade Unions have been called 'dinosaurs'. Could the looming recession save them from extinction? Local union leader thinks so.
After a deliberate decimation under Thatcher and a collapse of traditional industries, membership of once powerful trade unions has undergone decades of decline. But figures appear to show a reversal of that trend, with union membership rising for the last three consecutive years; by 91,000 in 2019 to reach 6.4 million.
Lockdown has also seen surges in membership across sectors; 6,000 new members for doctors' union the British Medical Association this year, a staggering 20,000 for the teacher's National Education Union.
Now, with the prospect of mass redundancies and an economic recession, we sit down with Nigel Costley, General Secretary of the South West Trades Union Congress (TUC), a federation of around 50 unions, to ask, what role could and should trade unions play?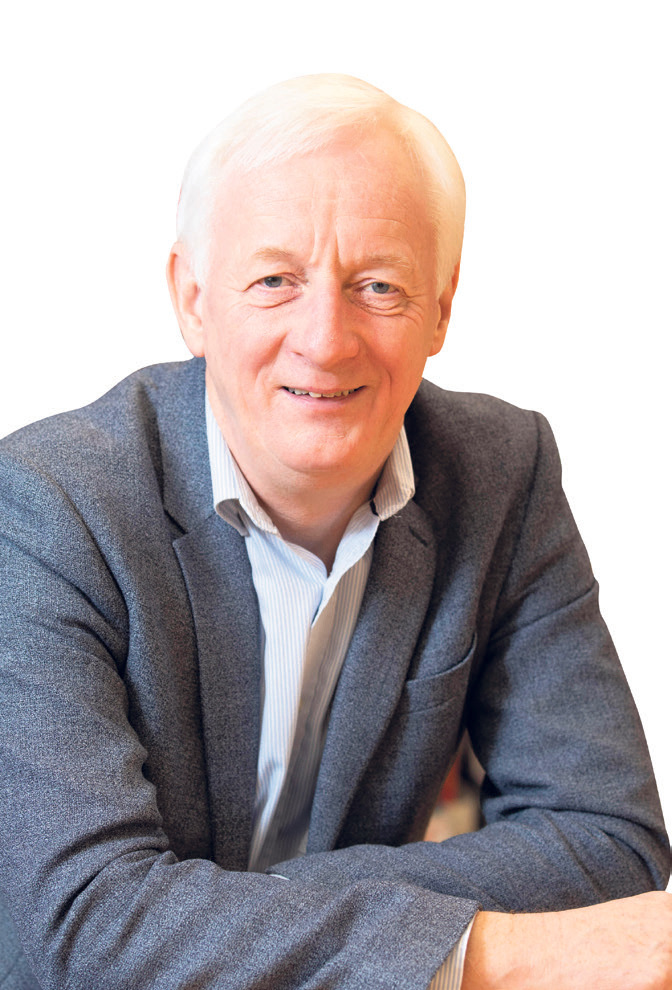 On the ground
"Even the best employer will try to cut corners," Costley explains, informed by 20 years of union organising. Workers need advice: "'What does furloughing mean?' 'My employer wants me to go back to work but I live with someone who's shielding.' 'I'm pregnant, is it safe to go back?'" Costley rattles off questions received through the emergency advice hubs and helplines many unions set up as the crisis set in. In the maze of uncertainty and fear, unions have secured important wins, such as plastic screens for shop workers, reorganising office layouts to ensure social distancing, and procuring PPE to protect workers.
On the political stage
But it's not just at your local workplace. Chancellor Rishi Sunak had involved the TUC in developing the furlough scheme from the outset. "We'd have liked statutory sick pay and Universal Credit to be more generous, and a more flexible furlough scheme so people are able to do more short-term working," Costley says. But ultimately, he acknowledges that was still good ground gained for a Conservative government. Though the TUC have a seat at the table alongside corporate interests, Costley expressed frustration at the lack of urgency shown by the recovery task-force set up locally by the West of England Combined Authority.
Unions also wield their political power to call for large-scale change. The 'Green Jobs Charter', for example, proposes the government-sponsored creation of one million climate jobs. More recently, the main unions have banded together to call for a 15% pay increase for NHS workers after they were left out of a recent public sector pay rise. But the union movement is not without internal conflict. A recent spat saw the union GMB seeking to limit the ambition of the Labour Party's climate change policies to protect workers in heavy industries during the transition to a green economy.
Unions have been accused of being 'dinosaurs' by the Conservatives. For others, calling for higher wages or more regulation is seen as getting in the way of economic growth. So what can trade unions do about mass unemployment, economic recession and recovery? In the short term, the TUC have lobbied the chancellor to extend the furlough scheme: "To close the scheme will be a death sentence to so many businesses and jobs," Costley says.
With unemployment set to surge, ensuring jobs are decently paid and safe is going to be a huge task for unions, especially with less than a quarter of the whole workforce counted as a member.
Keeping up with the kids?
Over the years, unions have faded from prominence, attacked by the right-wing press, marked by accusations of lacking diversity, and limited success with zero-hour contracts and the gig economy.
Cue newer, younger, more radical trade unions springing up in recent years. The Industrial Workers of Great Britain has led social-media-savvy, high-profile campaigns, fronted by diverse groups in insecure work, including migrant cleaners at The School of Oriental & African Studies (SOAS), University of London.
"They are just getting attention for doing what mainstream unions have been doing for ages", Costley pushes back. "Of course they can do the 'sexier stuff,' but that's because mainstream unions are worth suing – unlike small radical groups! But you need resources to challenge the government – as Unison did recently. This is where more established unions have the edge."
Whether it's in massive warehouses or Deliveroo riders, Costley says mainstream unions are mobilising. Unite has a community sector for the gig economy, GMB have a section for agency workers and precarious jobs. "But appealing to young people, who were never taught about trade unions, has always been a struggle," Costley admits.
Declining trade union membership is linked to a rising share of income going to the top 1%, according to the Institute for Public Policy Research. It shows that countries that have stronger unions have lower levels of inequality.
As the five richest families in the UK own as much as the 13 million poorest people, and we head for dire economic straits, perhaps when we all start to feel the pinch, trade unions will be an attractive way to get a bigger slice of the pie.