Private mental health hospital has serious problems, say inspectors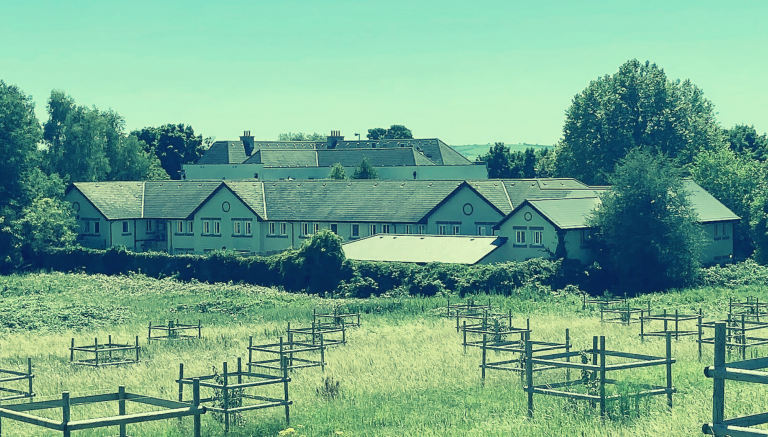 Inspectors have identified serious issues at mental health wards at the Priory Hospital Bristol, prompting urgent action to prevent patients being exposed to harm.
Health regulator the Care Quality Commission (CQC) inspected the hospital, which is run by the Priory Group, the UK's largest private provider of mental health services, because of concerns about the safety and quality of the service.
The inspection in August found a lack of robust oversight from senior management, serious staffing problems, poor management of medicines, inappropriate use of rapid tranquillisation, and inadequate reporting of serious incidents and allegations of abuse.
This comes after months of Cable reporting about problems at the hospital, which has led to local MPs, councillors and campaigners demanding answers on the gaps left in local services after two wards for children were closed down.
The CQC had previously rated the hospital as Good overall, but following this latest inspection issued three notices forcing the hospital to make urgent improvements.
Both of the wards for children and young people closed in the space of two months. First, the decision was made to close Banksy ward in July, after commissioners NHS England had concerns about staffing, incident reporting and management. Then the other ward for children, Brunel, closed in September, leaving Bristol with no residential beds for children until March next year because the city's NHS unit's inpatient beds are currently unavailable because of refurbishment.
Following a review of services for children in the South West, NHS England said there were now plans in place for new inpatient services.
A Cable investigation previously revealed that problems on Banksy ward went back over a year. Former workers spoke out about the hospital struggling to keep permanent staff and relying on agency workers, and staffing levels being too low to deal with regular incidents of self-harm and the high needs of the patients.
'Urgent improvements needed'
The Priory Group has blamed the closure of the two Children and Adolescent Mental Health Services (CAMHS) wards in Bristol, as well as a handful of others in the last few years, on a national shortage of qualified staff, which is a widely-acknowledged problem across the sector. The CQC inspection confirmed recruitment problems, but also other issues with the children's wards and adult wards at the hospital, which remain open.
Inspectors said there were "significant staffing issues", including a high number of vacancies, and high usage of agency staff, who didn't always know the ward, sometimes didn't get a full induction and didn't have access to care records or incident reporting systems. The report said: "Staff did not have access to the information they needed to provide good care."
Agency staff on the wards for young people said they were fearful of raising concerns because they risked not being employed for future shifts.
Processes for managing medicines were not always followed, inspectors found. On a number of occasions, rapid tranquillisation was used, usually an injection to calm an agitated or aggressive patient, in a way that didn't follow clinical guidance. Inspectors found multiple incidents recorded of young people being administered medicines against their wishes, outside of a legal framework.
The CQC report found staff on the children's wards didn't always raise incidents or allegations of abuse appropriately. Staff had highlighted two incidents in care records that should have been reported to the local safeguarding authority, but this hadn't been done. A young person had made multiple self harm attempts but these were not recorded as incidents.
In recent months, there were a number of incidents of young people swallowing batteries. Some action had been taken to prevent this continuing, but these measures weren't sufficient in reducing the risks of it happening again.
Despite attempts by managers to ensure there were enough staff on the wards, staffing levels prevented patients from having leave and planned activities, and staff felt staffing numbers were not sufficient to provide good quality care. Senior leadership said they had put policies in place to ensure a minimum level of permanent staff and agency staff who knew the wards better, but when inspectors requested correctly-labelled rotas to confirm this, they could not be provided.
The inspection report criticised the hospital's senior leadership for not being aware of the issues on the wards. Inspectors said there was a lack of robust oversight and assurance. "Governance systems were not robust enough to ensure good care at the hospital," the report said.
Following the inspection, the CQC issued three notices forcing the Priory to make urgent improvements. This required the hospital to confirm in writing that it had enough suitably qualified and competent staff on wards at all times, review all care records on adult wards, put in place robust processes for the management of medicines, and ensure that all staff had an induction and enough access to information to so they can deliver safe care.
Karen Bennett-Wilson, the CQC's head of hospital inspection, said: "The report for Priory Hospital Bristol makes for disappointing reading.
"The leadership at the hospital has been in a period of upheaval for some time and there had been a number of changes to the hospital director, deputy director and medical director roles. In addition, senior leaders at Priory Healthcare lacked insight into many of the issues until this was raised with them, demonstrating a lack of oversight and assurance.
"We are continuing to work with other stakeholders and are monitoring the Priory Hospital Bristol closely. We will not hesitate to take further action if it fails to make the necessary improvements."
A gap in local services
The closure of the two CAMHS wards at the hospital, combined with the NHS unit for young people not offering inpatient beds because of refurbishment until March 2021, has left a gap in local services. Bristol's local NHS provider, Avon and Wiltshire Mental Health Partnership, said they have developed an enhanced day service open seven days a week, as well as 24/7 telephone support and home visits.
On the back of Cable's previous reporting on problems at the privately-run hospital, Bristol City Council's Health Scrutiny Committee contacted the local Clinical Commissioning Group (CCG) about their concerns, but they are still waiting for a response.
The committee's chair, Councillor Brenda Massey, told the Cable: "We are concerned about the lack of in-patient beds for young people with acute mental health issues in the South West, and particularly in the Bristol area. People deserve the best possible care, and should not have to travel far from their homes and relatives to receive this."
Local campaign group Protect our NHS (Bristol) has launched a campaign on the issue. A spokesperson said: "This is a shocking and dangerous lack of NHS provision which is a result of contracting out vital children's services to the private sector.
"We are calling on local health chiefs and NHS England to publish full details of what emergency mental health services they are providing in the Bristol area and how they will ensure that Bristol young people and their families are never again left without essential local services."
A spokesperson for the Priory Hospital Bristol said: "We are absolutely committed to improvement, and have taken immediate action in the areas identified by the CQC. We decided to close our two CAMHS wards in July and September as the acute challenges in recruiting qualified, specialist staff meant we were unable to provide the high quality of service we expect.
"At the time of the CQC's partial inspection in August, the hospital had a full senior management team in place. Since then, a new Hospital Director has been appointed who is closely overseeing the required improvements. We continue to work with all our stakeholders, including the CQC, to ensure our patients receive the best quality of care. The hospital remains rated 'Good' overall from its previous full CQC inspection."
A spokesperson for NHS England said they accepted the CQC's findngs and had been working to safely manage the closure of the wards.
"In recent years we have increased the number of early intervention services so we can support young people closer to home. This has reduced the demand for general inpatient beds," they said.
"Following a Demand and Capacity review into CAMHS provision across the South West, plans are in place to commission new services in the South West including PICU and Low Secure inpatient units, which will enhance the existing provision and reduce travelling times for young people and their families."