This is how Cable members are building a media owned by communities not corporations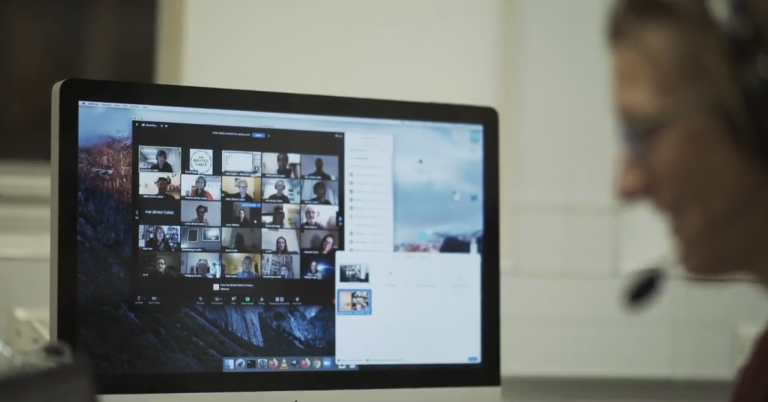 Every year Cable members come together to grapple with strategy, share ideas and discuss the direction of Bristol's community owned newspaper. The Annual General Meeting is the key event of the Cable's calendar because it does what we set out to do – create media owned and led by the communities it serves.
Cable AGMs are famous for delicious samosas, vibrant conversation and tricky decisions. With yet another Zoom event in the calendar it was great to see the 90 plus members who turned out, with many remarking this was the 'slickest' Zoom event they'd ever attended.

Here's a short recap of what went down, you can also check out the video for a summary.
Looking back over the last year, complete with plot twists and curve balls
As lockdown was announced, we had to shelve our plans for in-depth coverage of the local and mayoral elections. We also paused an exciting project we'd been working on: our 'roving open newsrooms' which we had been planned to host across the city.
Although difficult, these past months have also brought opportunity – a time to step up and find a different way for our reporting to provide a real public service. Our first move, when the pandemic first hit, was to ask members what they would like to see us report on. Bouncing off this guidance, visits to the Cable website surged as people sought out trustworthy and measured journalism in a time of information overload.
We also rolled out multimedia, with the extremely popular Bristol Unpacked podcast series and a series of short documentaries and videos.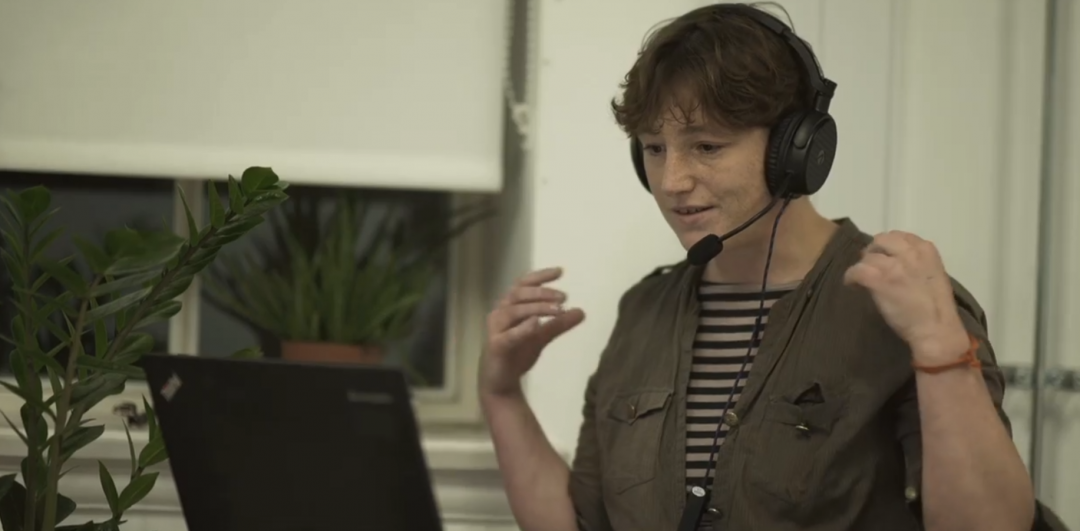 This year we've also pioneered Cable Links – a new system to allow members to take more of a role in our journalism by becoming sources, experts and contributing to our journalism.
That said, we were delighted to return to our bread and butter and released the 23rd print edition in October. We now have 30,000 copies of the magazine being distributed across the city.
Despite the challenges Covid-19 threw our way, it didn't dampen our resolve to publish long-term, hard hitting investigations. We reported how a police informant claimed the police put his life in danger, how a young man was let down by a leading mental health care provider before his death. Most recently, we published investigations into the closures of mental health wards for children at privately-run Priory Hospital Bristol – even in the face of threats of legal action.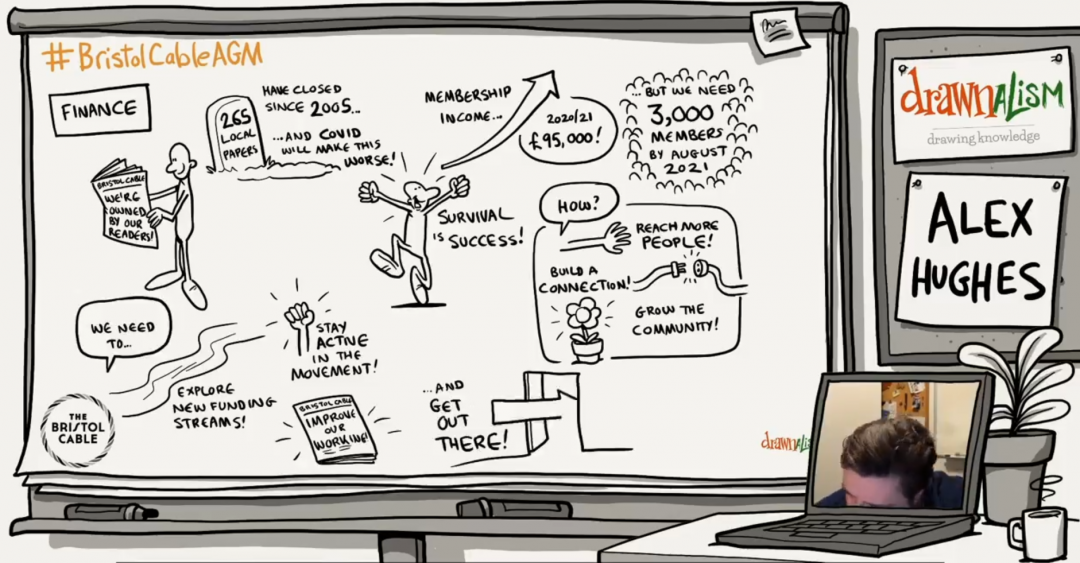 Accountable to the Cable's owners – you!
Just as we hold power to account, we expect to be accountable too. We received more than a hundred questions in the run-up to the AGM. We responded to questions from members on what we are doing to ensure the Cable is an anti-racist organisation, how we plan to grow our membership and reach new audiences, and what our editorial priorities will be.
"What are you doing to be an anti-racist organisation?"
As well as covering the important issues of racial injustice and inequality, such as during Black History Month, we plan to increase the diversity of our freelancers and staff team by improving our outreach and recruitment processes. We're also investing time and money to work with Community Resolve, a local organisation, to make sure this remains a priority in the longterm.
"How are you going to grow membership?"
We have two key approaches: demonstrating the value of the Cable; and improving the value of being a member.
To demonstrate the value of the Cable, we're working on improving the visibility and showing as many people as possible that the Cable is great.
That includes things like making sure our content is well distributed (online and in print), and producing journalism which is impactful and valuable to people.
To improve our ability to do this, we're investing in a new member of staff to focus on improving our communications and reach. We received over 130 applications for this role, which we're currently assessing. The new Communications and Partnerships role is expected to begin shortly.
And our other approach to growing membership is improving the value of being a member.
We can grow membership by providing more unique benefits for members, such as more opportunities for participation, a greater sense of community, and other perks.
With this, we have to carefully balance our principles of being as open to everyone as possible, while also addressing people's need to feel like they get something by being a member.
"How are we going to reach new audiences?"
This year we've invested a considerable amount of our freelance budget to produce podcasts and videos to reach more people.
To improve our ability to do this across all areas, we're investing in a new member of staff to focus on improving our communications and reach. We received over 130 applications for this role, which we're currently assessing. The new Communications and Partnerships role is expected to begin in November.
And so, we hope this can be the start of reaching that demographic for example – esp. the
"What are our editorial priorities for the year?"
This year, we were forced to react to Covid-19. But in 2021, we hope to be more proactive by investigating original stories that can have an impact on the city.
This year we've changed the structure of the editorial team to improve how we work. We now have members of the team working on an investigation strategy, how to better use analytics and maximise the impact of our reporting, how to find partnerships with bigger media organisations and get more input from readers.
As shown by the recent series on mental health services and Black History Month in Bristol, we think it's important to go in-depth rather than produce surface level content on everything going on in the city. We hope to produce more series of original reporting.
Local elections will obviously be a focus of our coverage in the spring and we plan to produce in-depth coverage on the issues at play like we did at the General Election in 2019.
This year, we've developed a weekly newsletter product as a separate product for both members and non members, giving Covid19 updates and rounding up the most important Bristol news. This is now read by thousands of people every week.
Another exciting thing on this front is that we launched a new homepage for our website recently. We're going to continue redeveloping other parts of the website, making it clearer what the Cable is about to new readers and improving the reading experience with a new article design.
After a turbulent 2020, we hope our journalism can really kick on in 2021 by reaching more people, better representing the city and having as much impact as possible.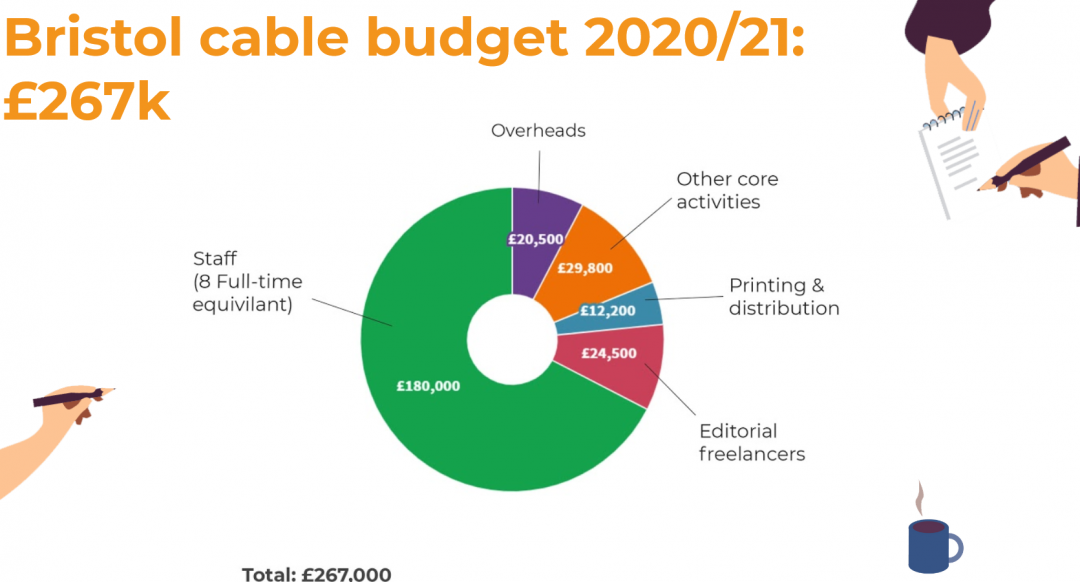 The Cable's money!
The big idea of the Cable is to find a sustainable model for quality local journalism, based on contributions from the general public. As journalism faces what some are calling an 'extinction event' due to the pandemic, how are we doing?
In short, we are doing well and are at the forefront of a growing movement across the world. But we're also far off from being independent of grants. In the short term, as well as growing membership, we need to raise significant amounts of grant funding, as you can see from our fundraising targets for the years to come.
We are committed to the highest standards of transparency and independence when it comes to grant funding, and will never take funding from sources that may compromise that. You can find a list of all our grants and more detail on finances on our about page.
Members creating a shared vision for the next 5 years
October 2020 marked the Cable's sixth birthday. As we look forward to the next five years members gathered in groups to work out priorities and ideas for the near future. A mass of great ideas came out of these conversations which will help inform the team to build practical strategies in the year ahead – From expanding over coverage into the greater Bristol area to creating more partnerships with organisations in the city,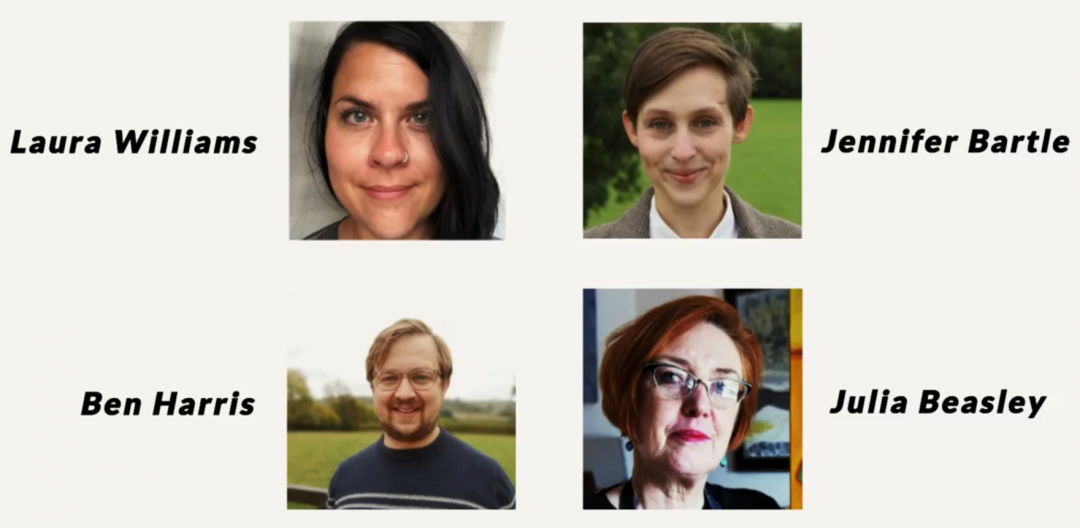 Electing directors
A key distinction between the Cable's co-operative model and other media companies is that members elect our board of directors. Our volunteer directors play a vital role in advising the team with experience in everything from legal issues to community development. Every year, a third of positions on the board are up for election. This year over 1000 votes were cast by members who chose 4 candidates from a list of 11. We're thrilled to invite new directors to the board and thanks again to everyone who stood for election. Find out more about them here.
Pledging to pitch in
Before finishing off the event with a powerful poem by former City Poet Vanessa Kisuule, members pledged to give the Cable a boost by getting a friend or family member to join up or by chipping in quid or two more.
With that support, the next year of building a new model for local media is off to a good start!
Want to be a part of democratic local media? Members who took part in our AGM joined from just £1 a month – and you can too to help build a different kind of newspaper for Bristol #BristolCableAGM thebristolcable.org/join