The Bristol Briefing: Avonmouth explosion victims named, as Covid cases continue to fall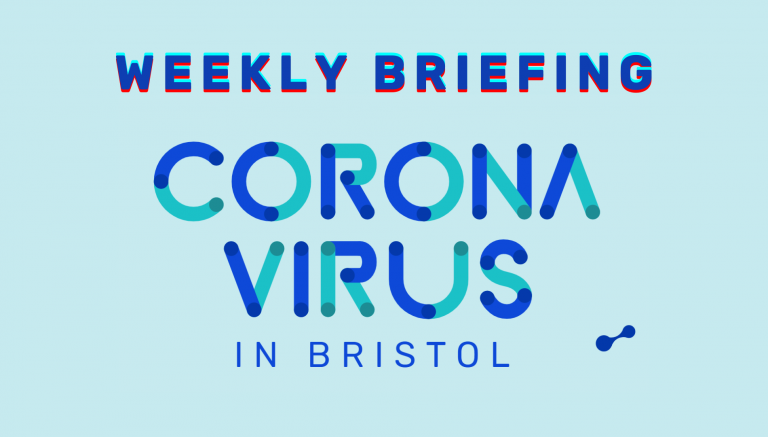 The Covid-19 latest
?‍? The Pfizer vaccine was approved by Britain's medicines regulator this week, with 800,000 doses expected in the coming days. The Oxford/AstraZeneca vaccine is pending approval, with 4 million doses expected for the UK by the end of the year and 40 million by the end of March 2021.
⚽ Army officers arrived at Ashton Gate Stadium in Bristol on Monday to help set up the country's first mass coronavirus vaccination programme. North Bristol NHS Foundation Trust, which runs Southmead Hospital, was also announced as one of 53 NHS Trusts ready to start delivering vaccinations next week.
⛔ Bristol entered Tier 3 on Wednesday, as the UK transitioned out of a national lockdown into a new stricter Tier system. The decision to put Bristol in the highest Tier was made by the government as Bristol's case rate was "very high", both overall and among over 60s, and the positive rate of tests was also high. The tiers will be reviewed on 16 December.
? The rate of cases of Covid in Bristol has fallen by 41% from the previous week. With 816 new cases, the weekly rate of cases in Bristol is now 176 per 100k people, which is significantly lower than the previous week of 300 per 100k people. This is still higher than the England average of 153 per 100k people. The last time cases were this low in Bristol was at the beginning of October.
?️ New cases continue to fall across almost every area of Bristol, though some areas have up to ten times as many new weekly cases as in the lowest areas. Cases are lowest in Hotwells, Cotham, and Westbury on Trym, with no more than 4 new cases each in the most recent week. New cases are highest in Hengrove (32), Stockwood (35), and Fishponds North (32).
? The number of patients in Bristol's hospitals is falling, with 229 Covid patients as of 1 December, compared with 256 the week before. This week is the first time the number of Covid patients being treated in Bristol hospitals has fallen week-to-week in the second wave.
⛔ The "very significant pressure" in Bristol hospitals has led to elective surgeries being cancelled, and only urgent surgeries going ahead at UHBW Trust, which includes the BRI, Weston, and Bristol Children's Hospital. Intensive care surge capacity has been opened up, with 15 Covid patients in intensive care. The Bristol Nightingale Hospital is being used for children's day cases and outpatient procedures, and for ophthalmology diagnostics, while a "virtual ward care at home" pilot is being developed for suitable patients. (Source: Local democracy reporting service)
? The number of patients that nurses are allocated in one of Bristol's NHS Trusts has increased by two-thirds, from 1:6 to 1:10 in the day time, and from 1:8 to 1:12 at night (up 50%). The Chief Executive of University Hospitals Bristol and Weston NHS Trust (UHBW) defended the decision to significantly increase the number of patients cared for by each nurse, despite staff concerns over safety, stating the change was needed to allocate more nurses to patients requiring ventilation. (Source: Local democracy reporting service)
✋ Volunteers from across the West of England are needed to take part in Phase 3 of the new Janssen Ensemble two-dose Covid vaccine study. Find out more and how to sign up here.

From the community: Bristol Diversity Awards
On Saturday at 7pm is Bristol's Diversity Awards 2020 – the annual celebration of people and organisations who have championed diversity in the city.
Nominees include broadcasters Alex Beresford, David Olusoga and Briony May Willams alongside other local heroes, businesses and organisations. Find out more on our community calendar.
Latest on Avonmouth explosion
What happened?
Four people were killed by an explosion at a waste water treatment centre in Avonmouth on Thursday.
Three of the workers who died were employees of Wessex Water, which runs the site, the other being a contractor. On Friday police named them as: Michael James, 64, Brian Vickery, 63, Raymond White, 57, and Luke Wheaton, 16. A fifth person who was injured is now recovering at home.
Emergency services were called at approximately 11.20am on Thursday to reports of a large explosion involving one of the chemical tanks at the site, off Kings Weston Lane. One witness to the aftermath described hearing a "boom and echo" which shook the ground.
The cause of the blast is not currently known.
The explosion took place in a silo containing biosolids – a by-product of the sewage treatment process, used to make agricultural fertiliser and renewable energy. The process produces flammable methane gas.
What have people said?
One of the victims, 63-year-old Brian Vickery, had worked for Wessex Water for 42 years and was nearing retirement. His grieving wife Jane spoke to the Mirror at her home in Clevedon on Friday. Their son also works at the treatment centre but had the day off. "If he had been there he'd be dead too," she said.
The police said there would be a "thorough investigation" into what happened, including by the Health and Safety Executive (HSE). Wessex Water Chief Executive Colin Skellett said the company was working with the HSE to understand what happened and why.
Mayor Marvin Rees said: "The thoughts of our city are with their families at this heart-breaking time. This has already been such a challenging year, and this news of further loss of life is another terrible blow. As a city we will mourn for them."
Unions GMB and Unite, whose members work at the plant, said workers were in a state of shock, and that the tragic incident was a "another stark reminder" of the need to keep people safe at work.
Avonmouth residents, who heard the blast, told Bristol Live it was a very sad day for local people, as floral tributes were left on Friday morning at the entrance to the plant, just off Kingsweston Lane. One shopkeeper said: "I heard a large bang, it made the whole shop shake."
Bristol West MP Darren Jones highlighted that this was the second serious incident in Avonmouth in as many weeks, and called for lessons to be learnt.
The latest data
Covid-19 cases in Bristol