How trade unions are responding to the Avonmouth tragedy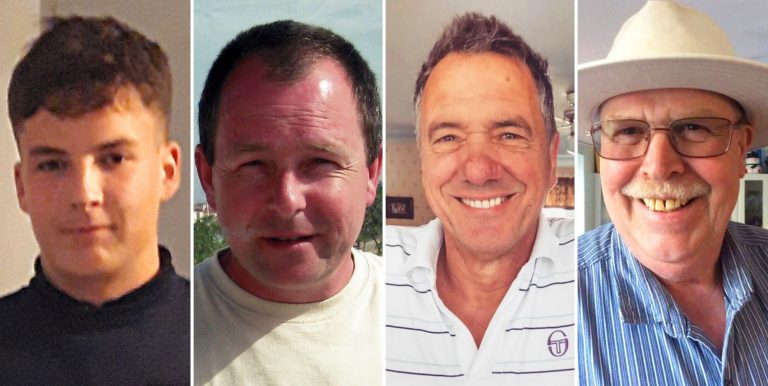 Photo: Avon and Somerset Police
As tragedy strikes, it's often trade unions among those next on the scene after the first responders. As was the case here. After the fire crews and police left the scene of wreckage at Avonmouth Wessex Water treatment centre, GMB Union were next into the fray.
GMB Union, one of the largest in the UK with members across most industrial sectors, are the officially recognised union at the Avonmouth Wessex Water plant, where an explosion killed four people last week. The day after the blast, police named the victims as: Michael James, 64, Brian Vickery, 63, Raymond White, 57, and Luke Wheaton, 16. A fifth person who was critically injured is now recovering at home.
"This tragedy is dreadful beyond words, no one should go to work worrying about whether they will come home again," said the GMB union in a statement yesterday.
Brian Vickery, who had worked for Wessex Water for 40 years and was nearing retirement, was a member of the GMB union. So for Tim Northover, who has been the representative at Wessex Water for the past six months, incidents like these are deeply personal. He speaks with a sadness in his voice: "The team has been in a state of mourning and quiet reflection for everyone who has been affected (since the blast)."
An investigation into the cause of the blast is underway, led by detectives from Avon and Somerset Police, with the support of the Health and Safety Executive (HSE) and a team of chemical and mechanical experts.
But GMB's priorities for now are "the human side of things," Northover says. This means sensitively approaching the families to offer condolences and support, reaching out to the other apprentices in Wessex Water from Weston College, after the death of 16-year-old apprentice Luke Wheaton.
"There's the emotional toll on the other workers as well," Northover adds. He's been working with Wessex Water to get people to access the support they need, including counselling. Yesterday, GMB organised a one-minute silence at 11am, which was observed across the UK water industry and live-streamed on Facebook. There are now plans underway to create a memorial in consultation with the families and plans to set up a legacy fund.
In other campaigns, more than £175,000 has been donated to a crowdfunding page set up by Wessex Water to support the families of the four workers. A separate fundraiser started by Stoke Lane Football Club, where Luke played for the under-18s, has raised more than £17,500 towards funeral costs.
It's been a tireless week for Northover and his colleagues, I remark. "The people we work for keep me going," he replies.
'Remember the dead, fight for the living'
"Remember the dead, fight for the living," is the trade union mantra. Simply put, trade unions exist to ensure proper working rights, safe conditions, and a collective bargaining power. Health and safety has always been an integral part of their mandate; when recognised in a workplace, unions ensure that safety representatives are appointed and consulted to keep employees safe.
Of course, trade unions can't always prevent accidents. In this instance, Northover says: "We have good industrial relations with Wessex Water – an open-door dialogue and willingness to engage with us. To my knowledge, there were no existing health and safety concerns."
Darren Jones, MP for Bristol North West, said it was "the most tragic case in many generations" to have happened at Avonmouth. He added he will be calling the HSE, the Environment Agency and others "to ensure that lessons are being learnt so that these situations that shouldn't happen in first place don't happen again".
What are those lessons? Incidents such as these remind us of the risk of mortality that some people face in their workplace, and reminds us of the vital role of unions in picking up the pieces.
Something about Avonmouth?
Steve Preddy, Regional Secretary of union UNITE, who had three members at Wessex Water, got the call informing him of the blast in the middle of a meeting and immediately began making calls to check in with members. "People were shocked by the sheer enormity of the event," he says.
On what lessons can be learned, Preddy says: "I have been involved with the trade union movement for 40 years and all that time lived in Bristol, and I must say Avonmouth does seem to have a disproportionate number of incidents."
Located on the northwestern edge of Bristol, Avonmouth is an industrial heartland. As its name would suggest, it lies at the mouth of the sludge-like River Avon. Historically, it has been a part of the region's maritime economy, particularly for larger vessels importing and exporting heavier goods, and is today home to Bristol Port. Other industries including warehousing, light industry, electrical power and sanitation are also based there.
"111 workers were killed at work in Britain in the last year," Preddy says. "13 of which were in the South West. Waste and recycling are among the sectors where death and injury occur the most, so greater vigilance and safety standards in those sectors of the economy is needed."
Northover says that GMB secured a recognition agreement with Bristol Waste Limited, who run the nearby tip and recycling centre, which covers negotiation on terms, conditions, and operational issues, which of course include health and safety. But he adds: "There are a number of employers in the area that don't recognise us, and where we don't have a foot in the door." 
As the investigation continues, it will be interesting to see whether other industries in Avonmouth will seize this opportunity to be on the front foot about health and safety, as trade unions are demanding.