Bristol hospitality sector under threat pleads for rent help from council and government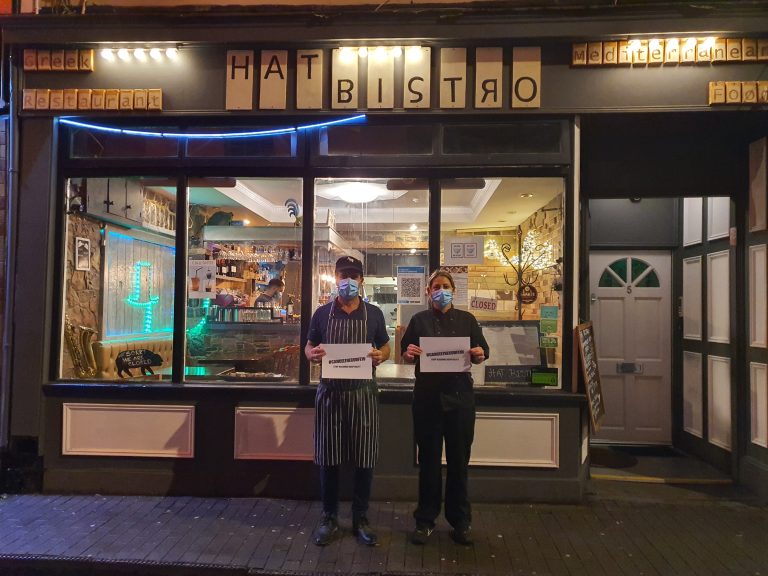 An open letter from Bristol's hospitality sector has been sent to Mayor Marvin Rees and Bristol's four Labour MPs, warning that tens of thousands of jobs could be at risk as venues find themselves in a "critical" financial position.
Written by Bristol Association of Restaurants, Bars and Independent Establishments (BARBIE), the letter has been signed by more than 130 owners of independent venues in the city.
The letter is "a plea from Bristol's hospitality sector", which employs more than 35,000 people, according to BARBIE's figures. It asks Bristol City Council and the government for more financial support, as pubs and restaurants remain closed except for takeaway after Bristol moved into the strictest tier 3 yesterday. 
The letter states that affording rent is the main issue that business owners currently face. Landlords still expect to be paid despite businesses operating at a fraction of their normal level, since the first Covid-19 lockdown in March.
Solutions offered include cancelling or deferring rent. The letter also asks that Bristol City Council pays the rent on the hospitality venues they own, spreading the repayment over five years. The authors of the letter say this would represent "Bristol City Council making a long-term investment into the hospitality sector".
Brendan Murphy, co-founder of BARBIE, says more than 80 people signed the letter within two hours of it being written. "We look at whatever we can do to support Bristol's independent businesses," he says.
"At the moment, Bristol in tier 3 is absolutely devastated. We could be looking at 75% of venues going, as is the prediction in Liverpool and Manchester."
BARBIE was set up in late 2016 to bring together small independent food and drink businesses. It now has over 400 members, with the collective purchasing power to compete against huge chains. Their active and supportive Facebook group has over 9,500 members, who are all hospitality sector owners or workers.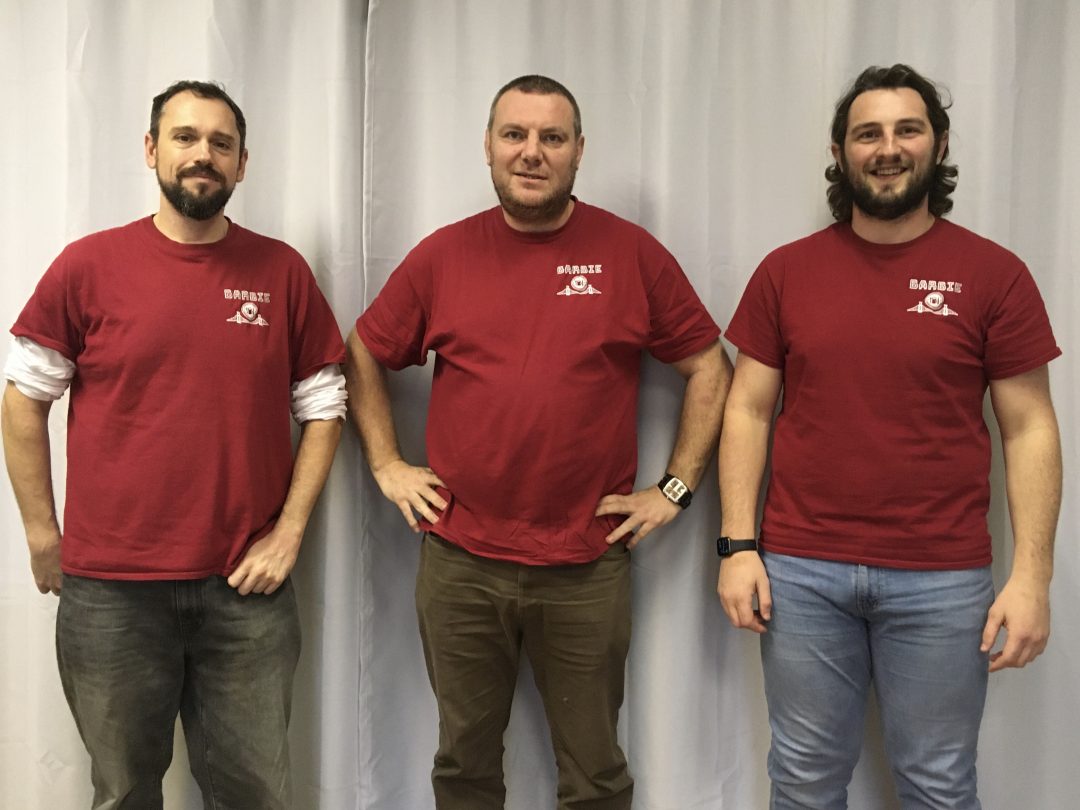 Nowhere near enough
During the first lockdown in March, many venues were eligible for business support grant funding from Bristol City Council. Grants of £10,000 or £25,000 went some way towards paying the bills until businesses could reopen on July 4th.
During the November lockdown, the furlough scheme was extended and another round of government funding made available. But only up to the value of £3,000.
"The second grant they have given us is very low," says Christine Kremmyda, who has been running Hat Bistro on Denmark Street for over two years. "For our business it is £1,300 and it doesn't even cover our rent.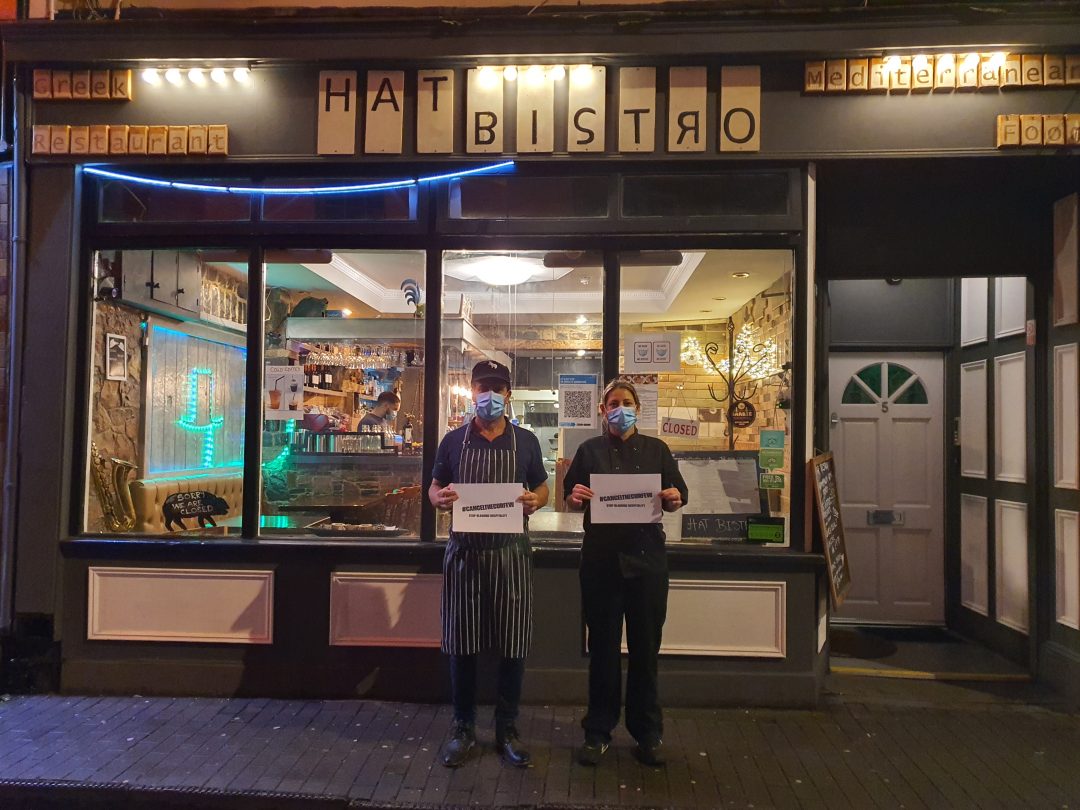 "Bills are coming in and need to get paid. Staff need to get paid. It's not helping the business to survive."
Before the pandemic, Christine says her Greek restaurant was thriving. However, their fresh, cooked-to-order food doesn't work for delivery or takeaway, so they haven't been able to diversify in the way others have. "Not all businesses can change from what they had before," she says.
The small restaurant previously had nine tables, but social distancing dropped that to five. A 10pm curfew also cut business when they could open during the summer and autumn. The second lockdown and ongoing tier 3 closure hasn't dented Christine's positivity, but the financial situation is a struggle.
"During the first lockdown we were paying our rent on time," she says. "We understood that the landlord needed to have his money. But this is not viable for the business. When it's shut down there's no income. We are paying full rent for something we cannot actually use.
"If the restaurant remains closed, there should be a solution that helps us, the landlord, and the government, to understand that small businesses like ours fuel society."
Brendan believes that it shouldn't be left to the independent venues at the bottom of the chain to cover all the costs. "The landlords are not really taking any of the burden," he says. "The banks aren't taking any of the burden – they're just giving the guaranteed loans out from the government. And the insurance companies have acted diabolically."
A verdict is expected before Christmas for a case heard at the Supreme Court in November. It could see 200,000 policyholders being covered for lost income during the pandemic after insurers refused to pay out – claims valued at over £900m.
But even if the Supreme Court decision goes in the hospitality sector's favour, BARBIE estimate that 1,600 venues in Bristol could see their insurers refuse to pay out because they weren't covered in the event of a pandemic.
More funding for the industry was announced on 1 December, with Boris Johnson promising that 'wet-led' businesses – venues that predominantly serve alcohol rather than food – would receive a Christmas grant of £1,000.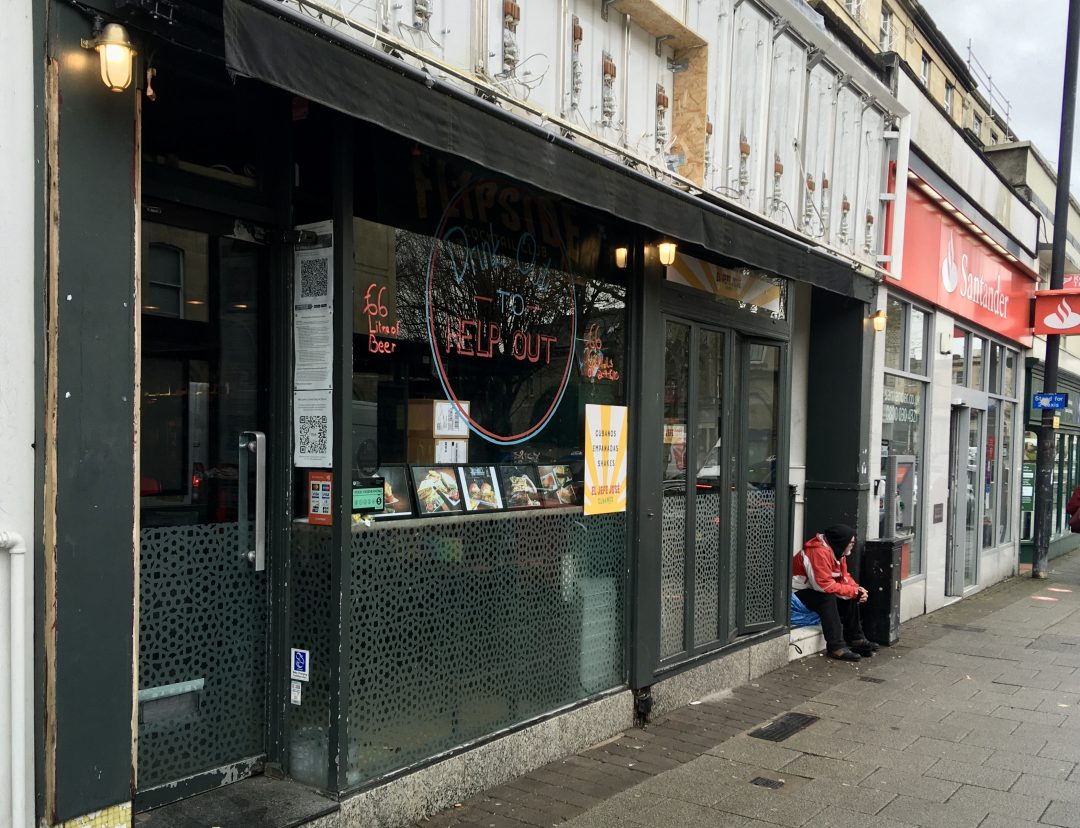 Andy Dodd, owner of Flipside Cocktail Club on Whiteladies Road and co-founder of BARBIE, says this won't be nearly enough. Flipside's monthly outgoings including rent are £8,000, and he estimates business is down by 90%.
"I can adapt – and I have done all year – but I'm tired of adapting," he says "I adapt, and then they change the rules and I've got to adapt again."
Andy has set up a click-and-collect service, delivers cocktails UK-wide, and has set up local delivery through Deliveroo and Uber Eats. BARBIE is also in the final stages of launching their own delivery app, which will charge 20% less commission than Deliveroo, therefore putting money back into the pockets of the independents.
"If we go into another lockdown in January because everyone is going to go off and have five days with their family, and we're not really open again until March, I won't be there. And I've been on Whiteladies since 2008."
What could that mean for Andy personally? "I might lose the house," he says. "I probably will lose the house."
The BARBIE team hasn't yet heard from any of Bristol's MPs, but Marvin Rees has responded, saying that he appreciates how challenging the year has been for the sector: "The way in which businesses have adapted to keep people safe in recent months has been phenomenal, although this will have undoubtedly taken its toll.
"Unfortunately, I have no power to ask that landlords don't collect rent and Bristol City Council is not in a position to pay the rents of hospitality businesses. We are facing a multi-million pound black hole as a result of the pandemic, with the real prospect of cuts being made as a result of inadequate support from the government."
Bristol City Council has been approached for comment.