The vaccine has arrived and Bristol's infection rate continues to fall before the government's decision on relaxing restrictions next week.
The Covid-19 latest
📉 Bristol's infection rate has fallen below the England average for the first time since early October. There were 589 new cases in the week to 5 December, which means Bristol's rate is 127 per 100k people. This is lower than England's average of 153, and a fall of 29% compared with the week before (178).
💉 The first doses of the Pfizer Covid-19 vaccine were administered at Southmead Hospital this week, with the first going to Jack Vokes, 98, from Alveston in South Glos. He said: "I live in hope that by the middle of next year people will be living their normal lives." Dr Tim Whittlestone, Clinical Director at North Bristol NHS Trust, said: "This is a historic moment for the country,"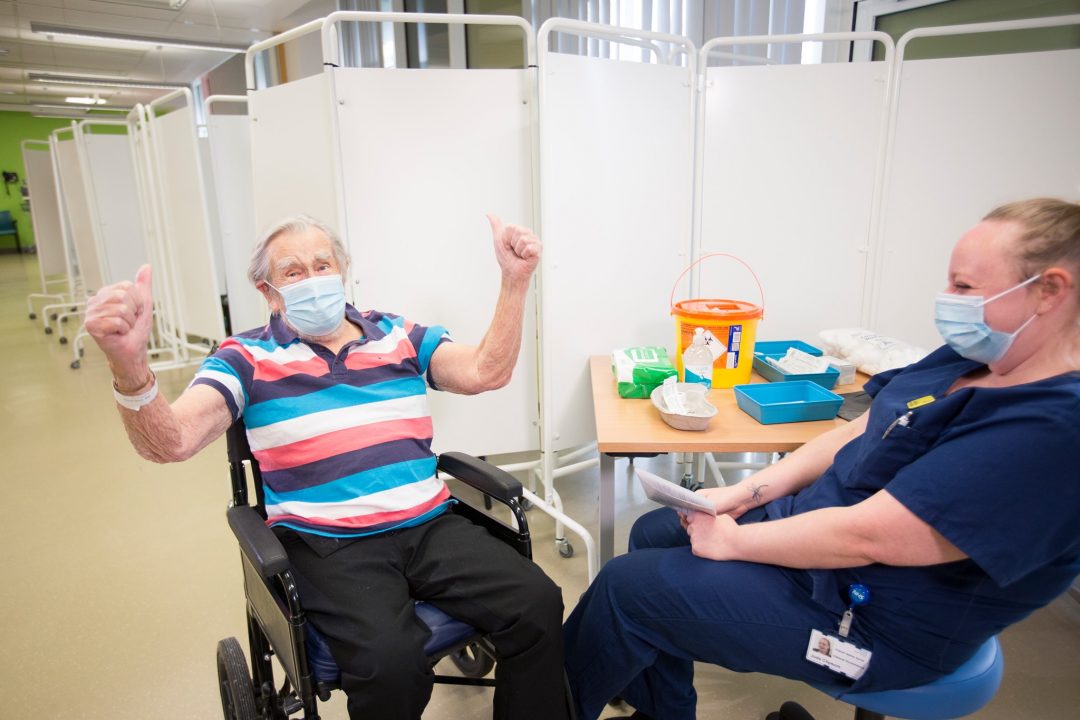 🧑‍⚕️ Over-80s and health and social care staff will be the first to be prioritised for vaccination. People will be invited to attend an appointment directly. All those vaccinated will need a booster jab between 21 and 35 days later.
📉 The number of Covid patients being treated at North Bristol NHS Trust, which runs Southmead Hospital, has halved in the space of a week. As of 8 December, there were 53 people needing hospital treatment compared to 107 the week before. Covid patients at the BRI and Weston General stayed stable at 117.
💐 A nurse who worked for the Trust for 20 years has died after testing positive for Covid-19. Colleagues and family shared touching tributes to Rob Healey, who worked in the emergency department, describing him as a "overwhelmingly lovely, a magnificent man, and everything a nurse should be."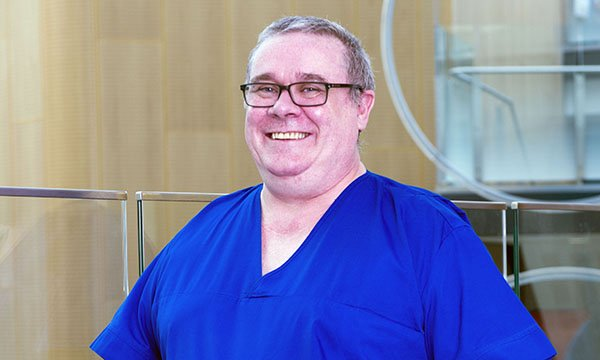 😷 The city's infection rate among over-60s is "still too high", and our hospitals remain under "considerable pressure", Bristol's director of public health Christina Gray told BBC Radio Bristol today. She also encouraged people to "think very carefully about how you manage the risk within your household" when considering whether to form a Christmas Bubble.
⛔ Bristol now has one of the lowest infection rates among areas with Tier 3 restrictions, and has a lower rate than many areas currently in Tier 2, data analysis by the Financial Times found. The government will decide if Bristol will move into Tier 2 or not on 16 December. Any change in restrictions will come into effect on 19 December.
⚠️ Bristol is on the verge of a "destitution" crisis because of the impact of the pandemic, Mayor Marvin Rees has warned, after a study by charitable foundation Joseph Rowntree Foundation found an estimated 2 million families were likely to experience extreme hardship as the recession takes hold. "These are the beginnings of legacy issues in Bristol with major social, health and economic consequences for us," Rees said.
🚓 Anti-vaccine group Stand Up Bristol hope 1,000 protesters will march through Bristol city centre on Saturday, according to Bristol Live. This comes after 400 people gathered for a similar protest organised by Stand Up Bristol on College Green on 14 November, which led to five people being served with criminal charges.
🎵 Bristol Music Trust, which runs Bristol Beacon, has been awarded £6.2 million by the Arts Council as part of the government's £1.57 billion Culture Recovery Fund.
The Bristol Round-up
💐 Tributes have been paid to the four people who were killed when a chemical tank exploded in Avonmouth last week. Those who died were Luke Wheaton, 16, of Bradley Stoke, Ray White, 57, of Portishead, Brian Vickery, 63, of Clevedon and Mike James, 64, of Bath.
More than £175,000 has been donated to a crowdfunding page set up by Wessex Water to support the families. A separate fundraiser started by Stoke Lane Football Club, where Luke played for the under-18s, has raised more than £18,000 towards funeral costs.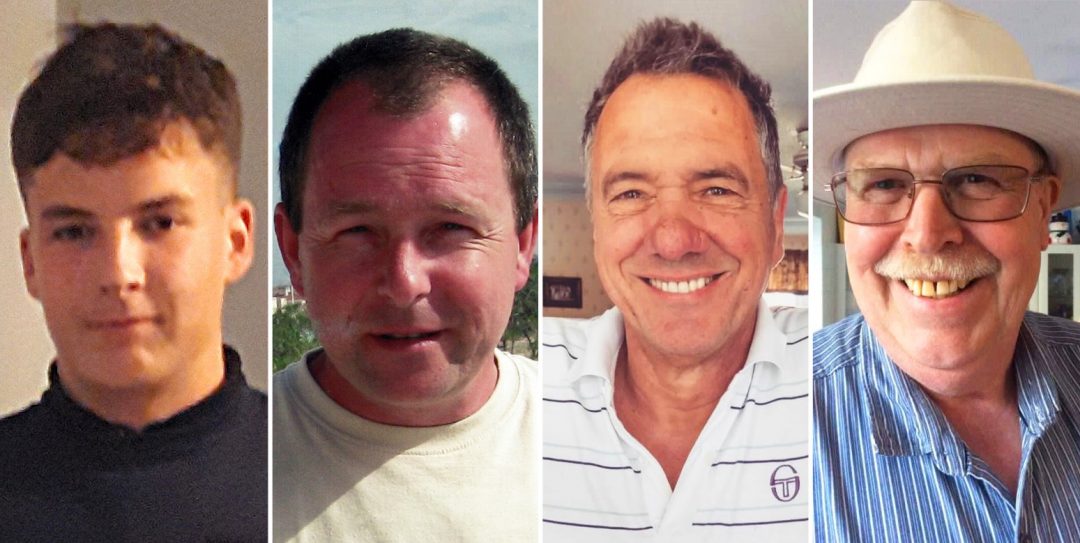 ⚖️ Four people have been charged with criminal damage, following the toppling of the statue of notorious slave trader Edward Colston in June. Rhian Graham, Milo Ponsford, Jake Skuse, and Sage Willoughby – dubbed the "Colston Four" – are scheduled to appear at Bristol Magistrates' Court on 25 January 2021. Bristol City Council has said the damage to the statue has amounted to about £3,750.
🚴 A jogger was stabbed four times in the leg on the Bristol to Bath railway path, despite police going out on extra patrols. A 14-year-old boy has since been arrested. This comes after a recent spate of serious incidents that has led to local councillors raising the issue with the police, who are working on a "problem solving plan". Roughly half of the 1,000 people who answered a poll on the Bristol Cyclists Facebook group said they wouldn't use the path in the dark.
🧾 Bristol City Council has commissioned a "public interest report" into what went wrong with Bristol Energy. This follows Lib Dem Councillor Tim Kent challenging the mayor's figure of "up to £37.7million" in costs to taxpayers, claiming the true cost is closer to £50million. (Source: Local democracy reporting service)
Get this briefing sent to your inbox every week
🛬 Bristol City Council no longer supports the expansion of Bristol Airport, following a successful motion against it at a council meeting this week. North Somerset Council blocked the expansion plans in February this year, but Bristol Airport lodged an appeal against the decision to the National Planning Inspectorate in September.
🎨 A new Banksy appeared on Vale Street in Totterdown this week. The piece, which appears on the side of a house on one the UK's steepest streets, depicts a woman sneezing her dentures out. Appropriately for the pandemic, the street art has now been covered with a clear plastic barrier.
📺 Marvin Rees has defended taking on a new job at a Bristol-based TV production company, insisting he is doing it in his spare time. Joining the board of Plimsoll Productions, the mayor says it would be no different than if he decided to take up bricklaying or skateboarding. (Source: Local democracy reporting service)
🚗 Bristol has seen the highest rebound in air pollution out of UK cities since the Spring lockdown, according to a report by Centre for Cities. Bristol City Council has until February to submit the Full Business Case for its final plans to tackle air pollution in the city, with the current preferred option to not introduce a clean air zone that charges vehicles. The public consultation on the plans closes on Sunday.
The latest data