Parenting while Trans: Jacob's story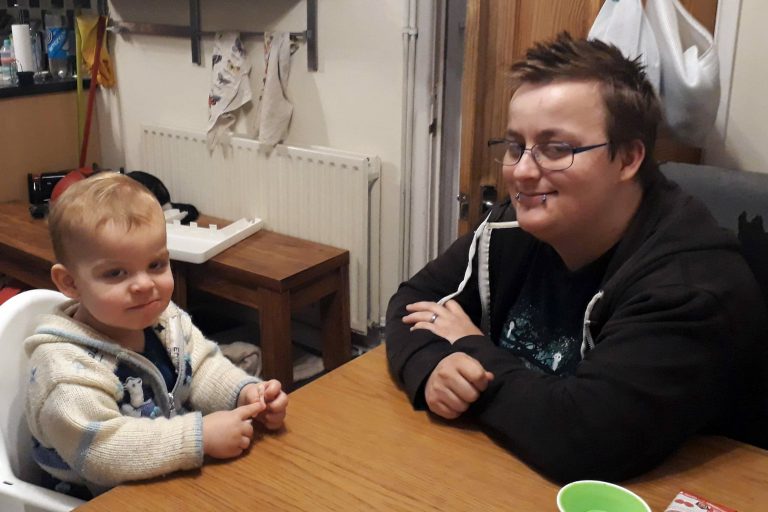 Illustration: Sage Brice
Photo: Florian Bouyer
"The doctor at the gender identity clinic said I would be infertile and transition would stop me becoming a parent. But we tried and almost straight away I got pregnant."
Jacob, a trans person and now a full-time dad and part-time student living in Withywood, had to pause his gender-affirming testosterone treatment in order to conceive a child with his husband.
"Conceiving was fairly normal. I don't have any specific dysphoria (gender-related distress) around sex. I think it's a natural thing that people don't discuss enough, like it feels taboo to admit you enjoy yourself sometimes."
Jacob's journey to parenthood hasn't been plain sailing, but his story is surprisingly upbeat. "The NHS were really amazing and checked nearly everything with me before doing it.
"They crossed out every reference to Miss/Mrs on my letters by hand before sending them, which was sweet. Obviously they still have a lot to unlearn so when they did slip up I tried not to take it personally. It was hard, but I could tell they were trying and that was all that mattered to me."
In my interviews for this mini-series on trans healthcare, one theme that keeps cropping up is children, and the many barriers to parenting which trans people can face.
Reproductive futures can be a painful topic for trans people. It's a topic that's very close to home for me, too. In Bristol, the funding policy for IVF won't accommodate anybody who – like my partner and me – doesn't fit neatly onto one of two separate referral pathways: 'heterosexual' and 'same sex' couples. This leaves us caught in a lengthy application process for 'exceptional' consideration, even though we meet the medically relevant eligibility criteria for treatment through the NHS.
The idea that everybody fits into one of two boxes is foolish. To be sure, the journey to conceiving, birthing and raising a child can be difficult or dysphoric for trans people, but being pregnant doesn't have to mean feeling like a woman.
"Postnatal depression took the new parent feeling away from me but there is help out there and I've got a really good support system around me for the days where I struggle," says Jacob.
"I've had depression from a young age that probably stems in part from feeling something was… uncomfortable inside me. But the pregnancy itself was quite a happy time for me. Maybe the post partum depression was partly about going back to the old body that wasn't pregnant and was just uncomfortable."
For Jacob, being pregnant was a welcome respite from body dysphoria. But since pausing hormone therapy in order to conceive, he's been unable to get back on testosterone, which his GP refuses to prescribe unless he starts again from square one with an expensive and lengthy private referral process.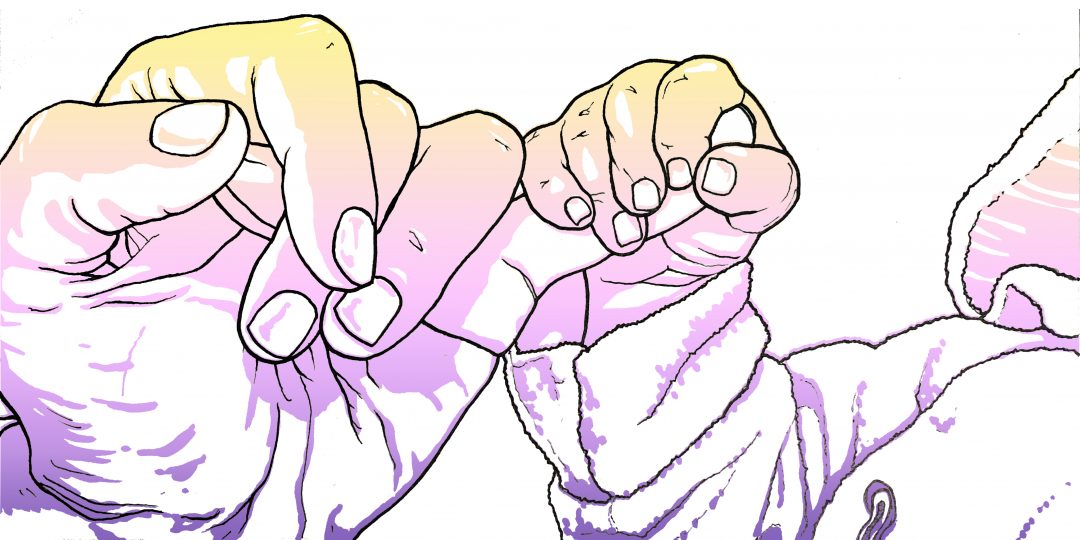 This is part of the Struggle for trans healthcare equality mini-series, looking at issues affecting local transgender, nonbinary and gender-diverse (trans) communities, driven by people's lived experiences.