Bristol will be charging drivers to tackle air pollution, but other changes are on the way too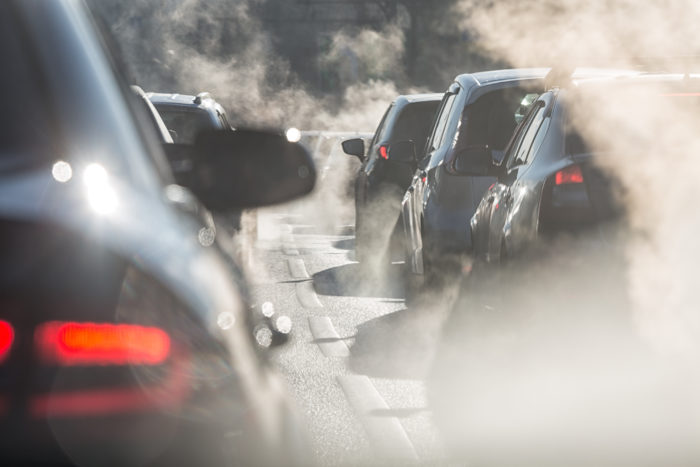 The silver lining of 2020? Government money to encourage walking and cycling and increase public transport capacity, according to Kye Dudd, Labour councillor and cabinet member for transport.
Last year was transformational for how we move around the city: Measures included temporary cycle lanes and restricting cars from roads such as Bristol Bridge and parts of the Old City. Now 2021 could see even more radical changes, including a new Clean Air Zone.
"We think it's a big improvement but it's far too early to see the long-term impact." He said the measures had proved popular with cycling campaigners, bus companies and some hospitality businesses.
Why we need this is simple: to drive less, says Dudd. Air pollution remains at illegally high levels, and car journeys must fall by 40%, even if we move to electric cars, if the city is to be carbon-neutral by 2030.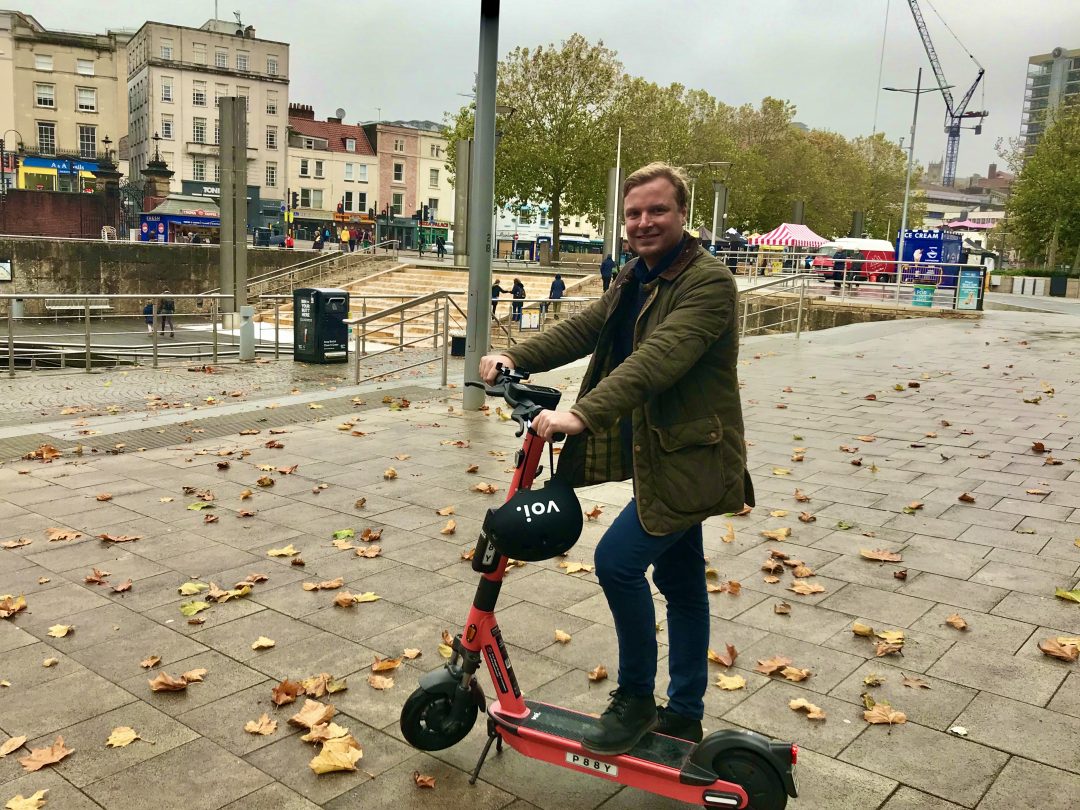 Bristol's Clean Air Zone is here
The council's preferred option had been to reduce air pollution to legal levels without a clean air zone (CAZ) that charges drivers, especially with the uneven economic impact of the pandemic.
In recent months, they have been looking at data modelling to work out if they could achieve that. But Dudd said the evidence showed this would be very difficult. "It's looking highly likely that we'll have to introduce a charging zone."
The first lockdown meant air pollution did fall considerably compared with 2019, but it returned to pre-lockdown levels faster than other UK cities, which Dudd said was "disappointing".
And so last week, Mayor Marvin Rees announced that a small CAZ in the city centre that charges polluting private and commercial vehicles would reduce air pollution to legal levels in the shortest time.
The other option that the council consulted on was a larger charging zone with a fee imposed on polluting commercial vehicles but not private cars.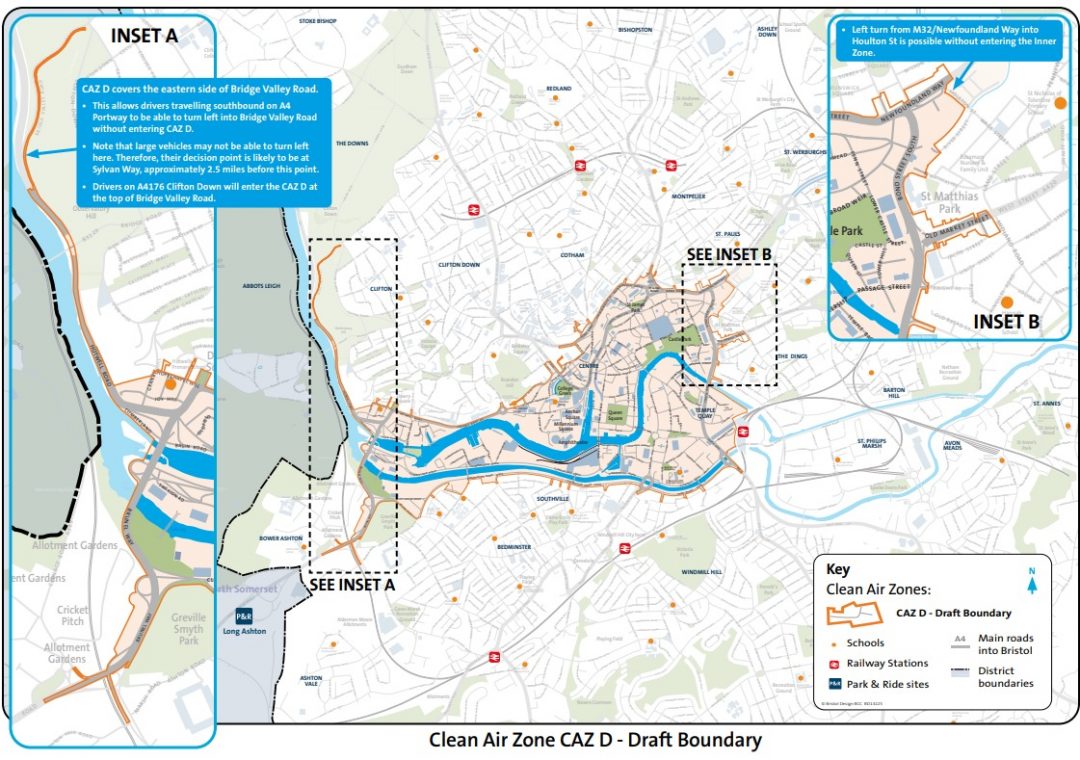 Mayor Rees said: "The evidence that has come through the modelling suggests we are going to be implementing a small area CAZ D.
"This is in line with our moral responsibility to deliver clean air in the shortest possible time but also that's going to be tested legally because the legal requirement is to get to compliance in the shortest possible time.
On the economic impact, he said: "We are concerned about the potential unintended consequences of charging on household and business income particularly at this time of financial challenge for so many.
"So what we are going to do is, as well as taking action to deliver that compliance, we will be looking at how we can support people through that transition. This will hit the pockets of households and businesses within Bristol."
The full plan will be presented to the council's Cabinet next month and submitted to the government, for implementation in October.
Bristol was previously seen as taking a radical approach after proposing a ban on diesel cars in the city centre, which was the preferred choice before the government said it needed law changes.
Air pollution campaigners have since criticised Bristol for consistently missing government deadlines and not acting fast enough. Bath's CAZ comes into force in March. "I don't think we've been too slow," Dudd said. "It's a significant policy change for the city. It's only right that we took the right amount of time to consider all the options."
Low Traffic Neighbourhoods and lessons from London
Probably the most controversial point in the council's changes last year was the announcement of plans to restrict cars on 13 different roads across the city, including St Marks Road in Easton, where some businesses feared disruption to deliveries and customers who drive.
"There was a lot more kickback about the proposals for St Marks Road, but there are different options, pedestrianisation is only one." Dudd has met the businesses to work on a scheme that everyone can live with.
Key to this has been public consultation over the last few months, which is what businesses felt they hadn't had last Autumn. "It is disappointing that people jump to conclusions, they take a very early position before anything has been decided. I do regret that, and I think we could have done things better in that respect."
Taking time to consult is important to the council's proposals for 13 streets, which will be finalised and costed before the end of March. But there are also plans to go further, by restricting through-traffic in clusters of streets, as has been done, controversially, in more than 100 Low Traffic Neighbourhoods (LTNs) in London.
A Bristol campaign for Liveable Neighbourhoods launched last year, calling on the council to complete a network of such zones by 2024. The idea is to restrict through-traffic to encourage walking and cycling, reducing air and noise pollution and making areas more pleasant to live in.
"The intention in Bristol is to move to a policy of introducing LTNs across the city," Dudd said. "The lesson from London is that you need to consult properly and sell the benefits of reducing rat-running and making the environment better for children to play in the streets."
Dudd said the council is looking at three clusters of streets that could become LTNs – which may include plans for pilot schemes before the end of the year. "There are areas that lend themselves quite well to it, like St George, Brislington, Southville, the university campus, Easton."
"People are very attached to their cars, it's a cultural issue, so it's controversial if you change how people drive, but if you explain the intentions and the benefits you can bring the majority of people with you."
Clearly a cultural shift is needed. It's not going to be easy to redesign Bristol so that driving makes way for walking, cycling and public transport, but 2021 looks set to be another important year along the path.