The Bristol Briefing: More Covid patients fill up Bristol hospitals, but spread of virus slows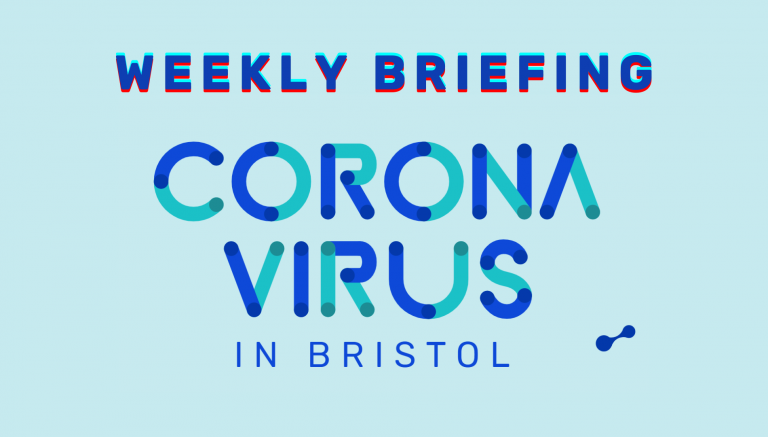 Covid-19 latest
? More than 2,750,000 1st doses of Covid-19 vaccines have been given to people in England so far, with 420,000 2nd doses administered. One in three people over 80 in the South West have received a first dose.
? Bristol's increasing infection rate is showing signs of slowing, after sharp rises since Christmas. Weekly cases increased by 18% in the last week, to 493 per 100k people, which is less than the doubling seen in the previous week. This is almost the highest rate Bristol has seen since the pandemic began, but it's lower than the England average of 593 cases per 100k.
? The number of Covid patients in Bristol's hospitals has risen 30% in the last week to 360 – a record high. The number of people on mechanical ventilation has more than doubled over the same time, to 42.
⚠️ "Like the rest of the country, our services and staff are now under intense strain," said Dr Geeta Iyer, a local GP and clinical lead at Bristol, North Somerset and South Gloucestershire Clinical Commissioning Group. "Hundreds of people, young and old, are now severely unwell with Covid-19 in our local hospitals wards and intensive care units – and this is only likely to worsen until the full effects of the lockdown kick in."
? With many NHS staff themselves off sick or self-isolating, non-urgent hospital appointments and operations are being postponed. People arriving at emergency departments in Bristol are being triaged and in some cases redirected to alternative services such as minor injuries units or GP surgeries, due to lack of capacity.
? Meanwhile, in the last two weeks 51 people have died while in the care of Bristol's hospital trusts after testing positive for Covid. The figure is similar to the number who died during the previous fortnight.
? Ashton Gate opened its doors to provide vaccinations on Monday with a visit from Prime Minister Boris Johnson. The centre will initially be open 12 hours a day, seven days a week, with the target of vaccinating 10,000 people a week by next week.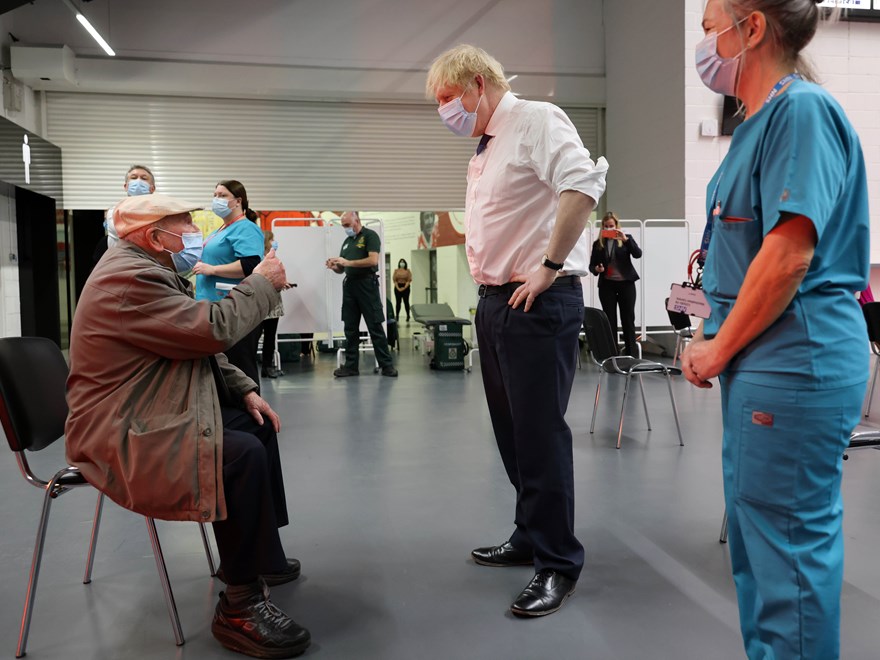 ? Cricket is being replaced with vaccinations at the Country Ground near Gloucester Road. A room at the Bristol Pavilion will be used by staff from Gloucester Road Medical Centre to administer vaccines to local people.
? The number of people in Bristol claiming unemployment benefits has more than doubled over the last year, from 8,300 to 20,000. This increase to 6.3% of the working age population claiming these benefits is in line with the UK average. Bristol was among the areas which saw the biggest rise.
? Bristol Mayor Marvin Rees warned people to be wary of coronavirus vaccine related scams, after his mum was targeted by fraudsters. The scam involves a text message pretending to be from the NHS or a GP surgery, asking for payment to provide the Covid vaccine. (Source: Local Democracy Reporting Service [LDRS])
Bristol round-up
? Bristol will charge people driving polluting cars into the city centre from October, after the council finally decided the plan for a Clean Air Zone to tackle air pollution. The council has aimed to avoid measures having a negative economic impact on local people, and was assessing whether they could bring air pollution to legal levels without charging drivers. Full details of the plan will be presented to the council's Cabinet next month.
?‍♀️ Bristol City Council has promised to reopen Jubilee Pool in Knowle after lockdown, until March 2022. In the meantime, the council will work with local people to find a long-term financial solution to keep the pool running. The council previously announced the closure because it could no longer afford to keep it open, but after pressure from local campaigners it has since renegotiated a more cost effective deal with operator Parkwood. (Source: LDRS)
✂️ Nurseries will be forced to close due to a 'ridiculous' cut to government funding, a Bristol headteacher has said. Early years education has already faced serious funding challenges in recent years. Simon Holmes, head teacher of nurseries in St Philip's Marsh and Barton Hill, said the decision to only give nurseries funding for children who are attending while many are staying at home would "wipe out most of early years provision in Bristol". (Source: LDRS)
✈️ The appeal process against the decision to block the expansion of Bristol Airport has started this week. North Somerset Council rejected the controversial expansion plans last year. People who want to respond to the plans have until 22 February to submit their comments. A decision on the expansion will be made after a hearing before an independent planning inspector in July.
To submit a comment, email leanne.palmer@planninginspectorate.gov.uk and quote the case number 3259234
♻️ About 200 council security and cleaning staff are to be transferred to Bristol Waste under controversial plans to save £900,000 a year. The council has said everyone will have their employment terms and conditions protected, but unions and opposition councillors have opposed the plans, saying the workers do not want to move over. (Source: LDRS)
⚖️ The parents of a baby boy who died at Bristol's Children's Hospital in 2015 are going to the High Court to get a second inquest into his death. An inquest at Avon Coroner's Court concluded Ben Condon's death was caused by a combination of being born early and acute respiratory distress syndrome. But then University Hospitals Bristol NHS Foundation Trust, which runs the hospital, apologised to Ben's parents and admitted that failing to give antibiotics had contributed to his death. (Source: BBC)
?️ A man from the Wirral has been convicted of sending "offensive and aggressive" emails to Bristol Mayor Marvin Rees about the toppling of the Edward Colston Statue. 72-year-old Fleetwood Spence emailed Marvin Rees six times, including violent threats to those who supported the removal of the statue. He was given a curfew and ordered to pay costs. (Source: BBC)
The latest data