More vaccination centres will open next week, but there is now a record number of patients in local hospitals, putting the NHS under "extreme pressure".
The Covid-19 latest
📈 Bristol's infection rate has almost doubled in the space of a week, with nearly 2,000 people testing positive in the seven days up to 3rd January. The city's infection rate is now 419 cases per 100k people, which is below the England average of 626. But it's close to the peak of cases in Bristol from the 2nd wave of just below 500 in November.
🏥 The number of Covid patients in local hospitals is at its highest number of the pandemic. 275 Covid patients are in Bristol's two NHS trusts, with nearly 200 of them at University Hospitals Bristol and Weston NHS Trust, which runs the BRI and Weston General.
⚠️ Areas in South Bristol are currently seeing a lot of positive cases, according to Bristol City Council, prompting public health teams to activate local outbreak plans to stem the spread of infection and support local residents.
💉 Vaccinations will start at Ashton Gate Stadium from Monday, as one of seven mass vaccination centres in England. This comes after the new Oxford / AstraZeneca vaccine was rolled out at a number of GP practices this week, including in Kingswood, Weston and Southmead.
💉 Every neighbourhood in Bristol, North Somerset and South Gloucestershire – 19 in total – will have a GP practice giving out vaccines by the end of next week, health leaders said. So far, vaccines have been given to care home residents and staff, over-80s and NHS staff.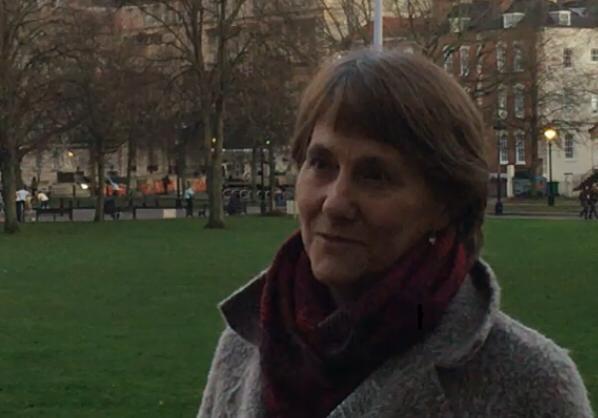 ⛔ Bristol's director of public health Christina Gray has warned that we are probably at "the most critical point" of the pandemic so far, with the public fatigued, and a much more infectious variant of the virus spreading during winter, when coronaviruses "thrive". Gray expressed concern about people encouraging others to break the rules, and spreading misinformation. Describing the public mood, she said: "This is grim. This is really grim". (Source: Local Democracy Reporting Service)
😷 "Assume that you and everyone you know and love is potentially infectious, and adapt your behaviour accordingly," is Gray's key message, emphasising that households and social contact are the primary way the virus spreads, and that people should "absolutely" be staying at least two metres apart. (Source: LDRS)
🏥 Bristol's hospitals are under "extreme pressure" but are currently not as overwhelmed as the NHS elsewhere in England, where infections and hospital admissions rocketed over the festive period. There were reports of critically ill patients in Kent being transferred to Bristol because hospitals were struggling to cope there.
🚑 Non-Covid patients have been transferred elsewhere from Weston General Hospital, which is under "particular pressure", but Julia Ross, the CCG chief executive denied that the hospital was only taking in Covid patients. (Source: LDRS)
📱 Contact tracing in Bristol has improved since the council got involved. Now more than 80% of people testing positive for coronavirus are being contacted to ask for contacts, up from the roughly 50-60% level the national system was reaching. (Source: LDRS)
The Bristol Round-up
🗳️ Local elections are still due to take place in May, having already been postponed by a year, however they are "under review" by the government. Bristol Mayor Marvin Rees, who was elected for a four-year term in 2016, said "they need to go ahead in a safe way". (Source: LDRS)
✊🏿 Bristol City Council has begun to implement recommended changes in order to tackle institutional racism. So far all 800 council hiring managers have received unconscious bias training, while special head-hunters have been tasked with finding talented employees and leaders from minority groups. Additionally, managers at the council can now take "positive action" in recruitment tie-break situations to appoint candidates with protected characteristics, such as race, gender or age, which are under-represented in specific workgroups. (Source: LDRS)
Get this sent to your inbox every weekend
🏠 The council's decision to reject a controversial £50million development in Bedminster, which included transforming St Catherine's Place shopping centre off East Street, will face an appeal from developers at the Planning Inspectorate during a four-day hearing from 25 January. (Source: LDRS)
⛪ A 15th century church in the center of Bristol that has stood empty since being bombed during the Second World War is set to be revived. Temple Church in Redcliffe, which is famous for its leaning spire, is the subject of plans to once again make it "part of community life in Bristol". The project is being developed by Bristol's Architecture Centre, Bristol City Council, English Heritage, and architect Steve Tompkins (who led the transformation of Bristol Old Vic).
The latest data