Schools launch community fundraisers to tackle digital poverty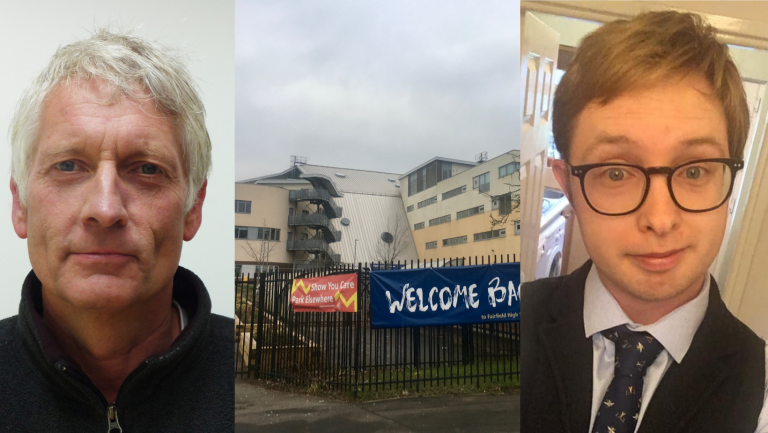 Pupils across the country returned to class for just one day before the government announced schools would close during another national lockdown. Teachers had to switch from preparing for mass Covid-19 testing to moving lessons online with just hours' notice.
The digital divide was highlighted during the first UK lockdown, which left students without reliable internet or devices unable to keep up with classes. Ten months on, it hasn't been adequately tackled.
Ofcom estimates that 1.8 million children in the UK have no access to a laptop, desktop or tablet at home, and 7% of households only access the internet through a mobile phone. Meanwhile, almost one in five households struggled to pay phone and internet bills in 2020.
At the eleventh hour, the Department for Education (DfE) scrambled to distribute 560,000 laptops on 3 January. It's not enough, however, as Bristol schools resort to crowdfunding and donations from the public to prevent their students from further falling behind.
Alleviating digital poverty
"We are currently being inundated with requests for IT equipment for our students who have no device at home," Cotham School wrote on Twitter on 5 January, the first day schools had to close. They went on to ask for equipment donations to help some of their 1,550 students access online learning.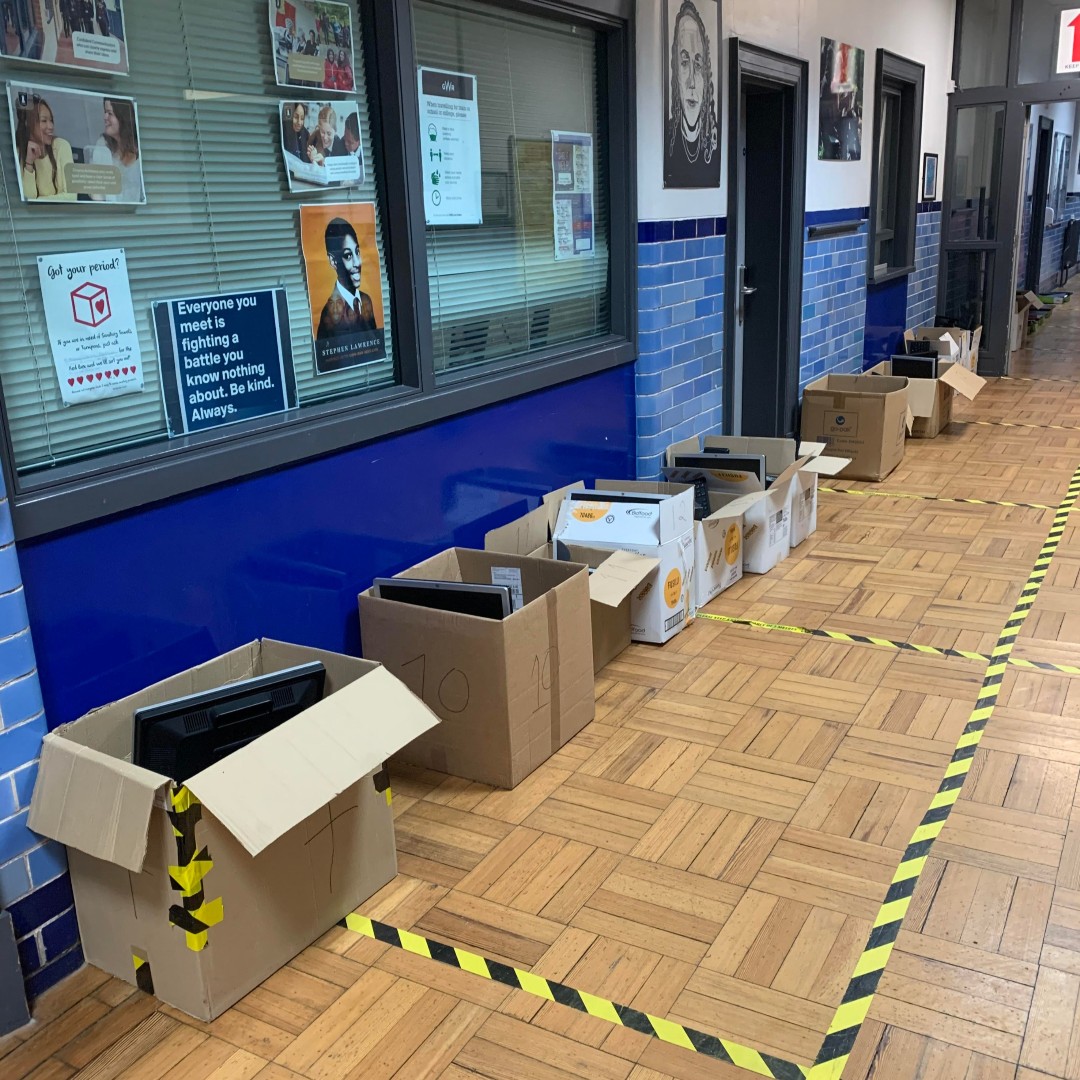 The school also launched a crowdfunding campaign to "alleviate digital poverty", which raised over £10,000 in its first 24 hours. The money will be spent on devices and internet data. Any excess will be paid forward to other local schools.
A similar campaign running since December and organised by Fairfield High School's Parents' Network – a group of around 350 parents – has raised £6,000 to date. So far it has funded 24 laptops and 20 dongles.
Sally Newberry, a BS8 resident, took a computer monitor to Cotham School after seeing the appeal. "[I'm] feeling particularly sorry for young people in this Covid crisis and very worried about families without the means to study properly at home," she says.
Within days, the IT department at Cotham had 30 refurbished computers boxed up and ready to be delivered to students. One person donated their brand-new laptop, accompanied by a heartfelt anonymous note to its future recipient: "When I was young, like you, a university gave me a chance and it changed my life. Now I want to give you a chance too."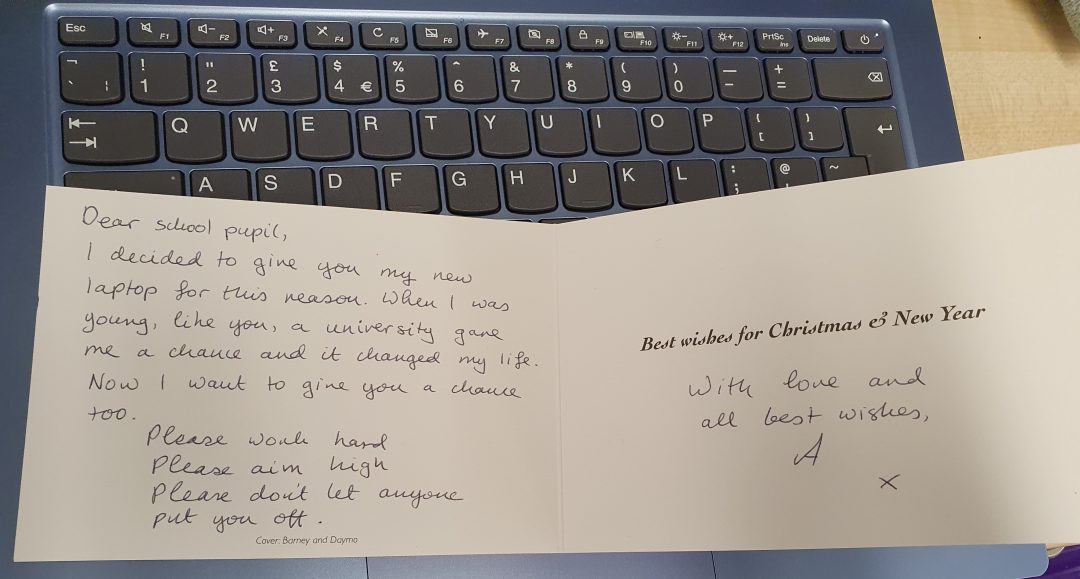 "An extra layer of stress for students"
Online teaching at Fairfield has improved since the first lockdown in March, when teachers were "grappling" with Microsoft Teams, says Jason Gillman, a newly qualified English teacher at the school. He is also part of a steering group for the onelaptop.org inclusion campaign, which is petitioning the government to tackle digital poverty nationally.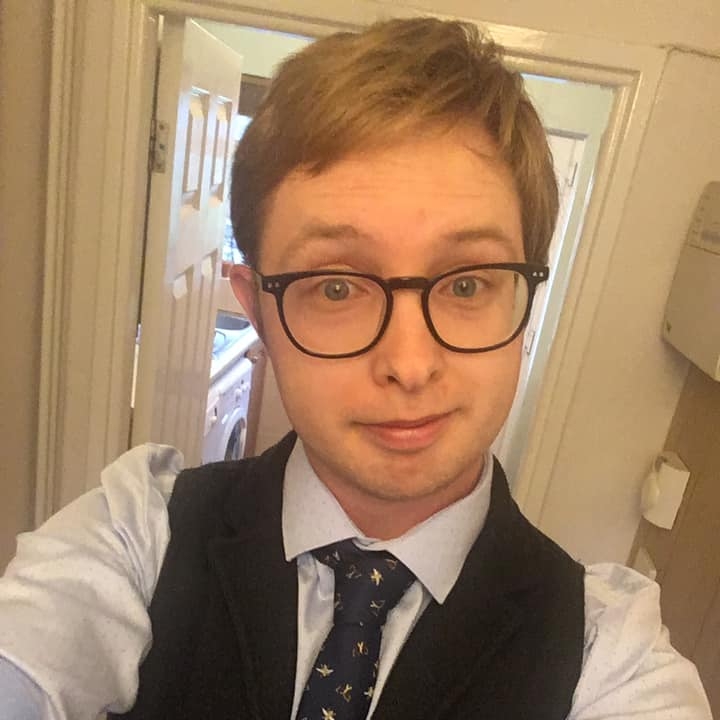 Now he is teaching more live video lessons, rather than setting assignments for students to complete in their own time. "It's much more interactive. We can track progress better as well," Jason says.
But with video calling comes higher demand for adequate technology. Without a decent device, some of the teaching tools Jason uses in his lessons don't work: "It's an extra layer of stress for students. If I say I'm going to share my screen and put a question in the chat box, on a mobile phone, you can't access the chat box when you're sharing a screen.
"Not having access to IT that allows them to continue their education consistently – their grades may slip; they may fall behind. It's really difficult to catch up without the tech."
Fairfield is currently only open for the children of key workers, and for those with special educational needs. With a small number of staff on-site to assist, the students use the school's computers to access the same online learning as their classmates at home.
The government also says not having adequate technology at home makes a child 'vulnerable', giving them the right to go into school during lockdown. "My issue with that is we're in the middle of a pandemic," Jason says. "Increasing students means increasing staff and that undermines the whole point of schools being closed.
"That's not addressing the root cause, which is the digital divide."
Increasing access to broadband
Bristol North West MP Darren Jones signed an open letter sent to Boris Johnson on 4 January criticising the lack of help for the 880,000 children in the UK with only a mobile internet connection – or no internet at all.
The following day, companies including Three, Virgin Mobile and BT's EE confirmed they would provide free internet to families without home broadband, or who are struggling to afford additional data. However, the offer varies between providers and only applies to existing customers.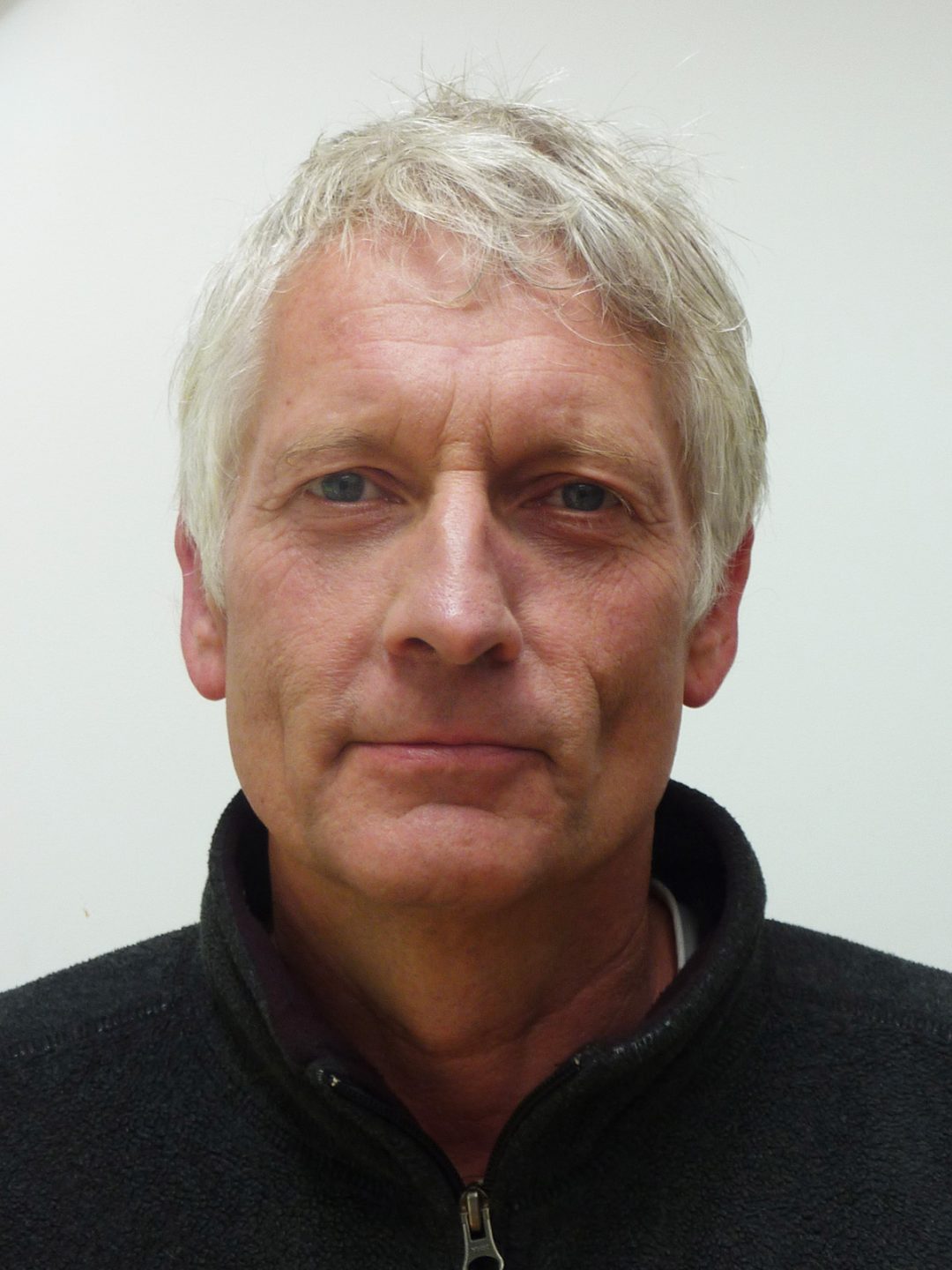 "[Internet] access is fundamental. Without it, there's a lot of families who are effectively isolated from things other people take for granted," says Joel Stokes, whose daughter is in Year 8 at Fairfield. "It's widening the gap between the people who have and the people who don't have."
Joel, who is also a member of Fairfield's Parent Network, says that he doesn't think it should be schools' responsibility to get students online: "I think the school is doing everything it can but should have had much more support from higher up."
The National Union of Education has been has been pushing for families on Universal Credit to receive free internet since the summer. Prior to this, Labour's free broadband for all pledge in the 2019 General Election was much-derided in the press. Labour MPs are now urging the government to prioritise internet connectivity.
News also broke that Education Secretary Gavin Williamson "handed back" vouchers sent by BT last June for families to access free broadband for at least six months. Meanwhile government contracts – worth up to £100 million – to supply schools with free laptops were revealed to have been awarded to a company co-founded by a Conservative Party donor.
"Schools in Bristol have done fantastically in adapting [during] this pandemic, so it's not right that teachers and parents shoulder the burden of sourcing laptops for students too", Labour's Darren Jones told the Cable. "That's a job for the government."
Next Wednesday (20 January), Jones will submit a bill to Parliament requiring the government to guarantee affordable broadband for households with a child eligible for free school meals. The bill – a "long-term solution to data poverty" – could help 1.4 million children across the UK.
As the clock ticks on getting students logged on, the school will be keeping their appeal going "until every child has good internet access", Joel says. "Let's not wait for government help."