Two major employment agencies contracted by Amazon for warehouse work accused of underpayments and zero hour contracts, breaching Amazon's own company policies.
Amazon warehouse workers hired by temporary agencies Adecco and PMP Recruitment have been left out of pocket, with wages going missing or arriving late, according to new analysis by the Bureau of Investigative Journalism.
Amazon publicly states it will provide or pay for 20 hours minimum work for all staff, including workers hired by agencies. But the Bureau found agency workers complaining of regularly losing shifts last minute and being offered far less than 20 hours work per week.
Amazon recruited nearly 10,000 workers in the three months leading up to Christmas. Thousands of Amazon warehouse job adverts with Adecco were found to be on effectively zero-hour contracts, despite Amazon's assurances. While those employed through PMP Recruitment were on "minimum-hours contracts" which only guarantee a certain number of hours per year. PMP denies that staff are hired on zero-hours.
The Bureau found that adverts for Amazon jobs posted by the two agencies accounted for more than than half of all warehouse jobs adverts across the UK on the job site, Reeds.co.uk. And in 40 local authority areas, Amazon warehouse job adverts made up a colossal 10% or more of all jobs advertised on the job site, between October last year and January 2021.
In the south west, there were 408 adverts for Adecco and PMP Recruitment warehouse jobs at Amazon Bristol's distribution centre, across South Gloucestershire, Bath and North East Somerset, Wiltshire, Bristol, North Somerset and Mendip – accounting for 65% of all warehouse jobs advertised in the region.
The "Nightmare" of getting wages
In Bournemouth, Andras, who worked for PMP Recruitment in an Amazon fulfillment centre said he struggled to survive on his salary. Andras, like other workers who spoke with the Bureau, said that they received fewer shifts than indicated making the job unviable.
"They just gave me two or three days per week. They can send you a message four hours before the job has started cancelling your shift. That happened a lot. I started looking for another job because I said to myself, weekly, £200 is nothing."
In Doncaster, in an example of missing wages and late payment, Olivia Hall says she was owed around £400 by Adecco for work at an Amazon warehouse, only for it to be paid after her mum complained on Twitter.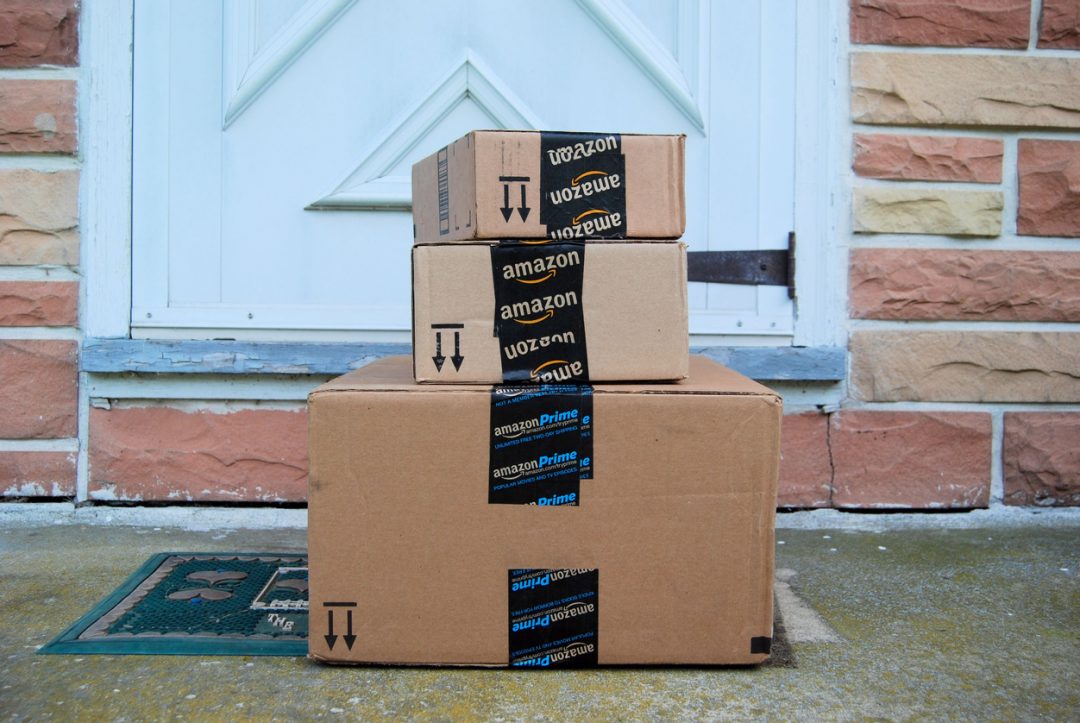 In total, the Bureau heard from 16 agency workers and analysed the online reviews and comments of nearly 200 others. One described trying to get the wages she was owed as "a nightmare".
Agencies PMP Recruitment and Adecco are no strangers to bad press and have been accused of poor working conditions in the past. In 2019, Rowan Chalmers, a warehouse operative at fashion retailer Pretty Little Thing, won an employment tribunal against PMP Recruitment and won his claim for unlawful deduction of wages, as reported by Open Democracy.
In November 2020, Cornwall Live reported a shocking case of Adecco workers at Amazon being ignored when they contacted the company over hundreds of pounds of unpaid wages. One underpaid employee from the Redruth depot, was sent a photo of a tiny violin and was told to stop whining when he contacted his manager.
Consumer review website, TrustPilot, lists an unflattering 1.2 stars out of five for PMP Recruitment on its ratings index. 95% of the 208 reviews by former staff rate the company as 'bad'. Adecco doesn't trail far behind, with 89% of reviewers also rating it as 'bad'.
Former staff list a litany of complaints about the agencies, from unreliable working hours, under or late payments, to shifts being cancelled at short notice and not receiving compensation.
"PMP Gotta be one of the worst Companies I have ever worked for, got my wages cut every week while working for them," wrote Christopher Davis, adding: "Plus had 8.5 days holiday pay which they never paid me for, Never again working for them."
Get our latest stories & essential Bristol news
Sent to your inbox every Saturday morning
Another TrustPilot reviewer warned prospective employees: "Please avoid PMP Recruitment. I worked 3 shifts and it took over 3 weeks to receive pay. I got no payslip and to top it off I was underpaid. I will be taking further action to resolve this!"
In Avonmouth, one former Adecco warehouse worker at Amazon's Bristol distribution centre told the Cable he found the work to be generally acceptable. But complained that his shifts were switched to nights without any notice period, and he felt under pressure to accept the change.
Responding to the Bureau's investigation, Nigel Mackay, a partner at the law firm Leigh Day, said: "Minimum-hours contracts can effectively be terminated at little or no notice and therefore the promise of minimum hours can be empty…In reality, for the worker, that can be no better than a zero-hours contract.
"The use of agencies as middle-men allows Amazon to keep itself at "arms-length" from the workers, Mackay said. He described the set-up as a way for the company to "disassociate itself from [the workers'] mistreatment".
TUC General Secretary Frances O'Grady said: "No one should have to worry about not getting paid on time or their hours chopping and changing from week to week with little notice.
"Amazon workers have played a key role during this pandemic. But many are treated like disposable labour while the company registers enormous profits off the back of their hard work. That's not right."
Amazon's global net profit rocketed by 84% in 2020 compared to the previous year, with an annual revenue of $386 billion. Amid the economic slump and mass layoffs triggered by the pandemic, the multinational has become one of the main employers across swathes of the UK.
Now, the Cable is calling on current and former Amazon agency workers at the Bristol depot to come forward with information to assist this ongoing investigation and to tell their story.
Amazon told the Bureau: "Our agency terms are explicit that Amazon does not engage individuals on zero-hour contracts. Associates on temporary assignments at Amazon, who are employed by agencies, work a range of shifts from full-time to part-time, however in the majority of cases a 40-hour week is offered."
A spokesperson for Adecco said: "We are in regular communication with all our associates to ensure they have a clear understanding of their work assignments."
PMP Recruitment said: "Temporary recruitment agencies such as PMP exist to support the flexible labour requirements of customers. As a result, we are unable to offer our workforce full-time guaranteed hour contracts but we do, on a regular basis, offer 40 hour weeks or hours to suit personal circumstances.
"We recognise the importance of ensuring our workers are paid correctly first time, every time, and work tirelessly in achieving this goal – we have robust procedures in place to ensure that if pay queries do occur they are resolved swiftly."
What is it like for Adecco and PMP Recruitment agency warehouse workers at Amazon Bristol? We want to hear from you. Tell your story and contact reporter Alon Aviram in the strictest confidence: alon@thebristolcable.org|Whatsapp/Signal: 07533718547