Beloved Bristol brewery forced to ask for crowdfunding to stay afloat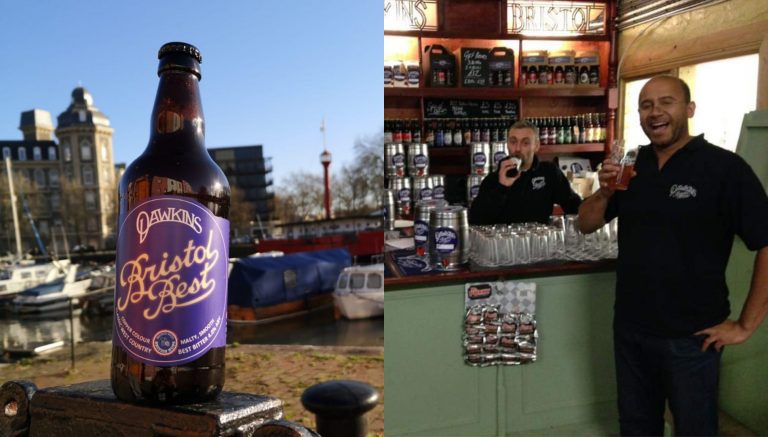 One of Bristol's best breweries and the owner of some of Bristol's most characterful pubs has launched a campaign to save their business after they announced Covid-19 has destroyed most of their revenue over the last 12 months.
Based in Easton, Dawkins Ales supply more than 100 pubs and restaurants, but brewing has been suspended because of low demand during the pandemic.
The brewery also owns a handful of much-loved small pubs across the city, including The Miner's Arms in St Werburgh's, The Hillgrove and The Green Man in Kingsdown, The Victoria and The Portcullis in Clifton. These traditional boozers are known for serving real ale with less emphasis on frills like comfortable seating or gastro food.
Yet the future of these Bristol institutions and the brewery behind them is now under threat – the latest casualty of the ongoing Covid crisis. Today, owner Glen Dawkins and his team are launching a crowdfunding campaign to save the brewery from going under.
Glen is making a heartfelt plea to the local community, admitting in a sombre tone: "It's tough… and we're hanging in there, but the truth is we're struggling and we need your help."
When I video call him, he is surprisingly energetic, positive and humorous – he doesn't look like a person whose business could be about to go down the spout after 20 years.
"Pubs and independent shops were 99% of our trade before the pandemic," he says. "Once pubs closed in March of last year, we pivoted towards home deliveries but we still lost about 90% of our trade."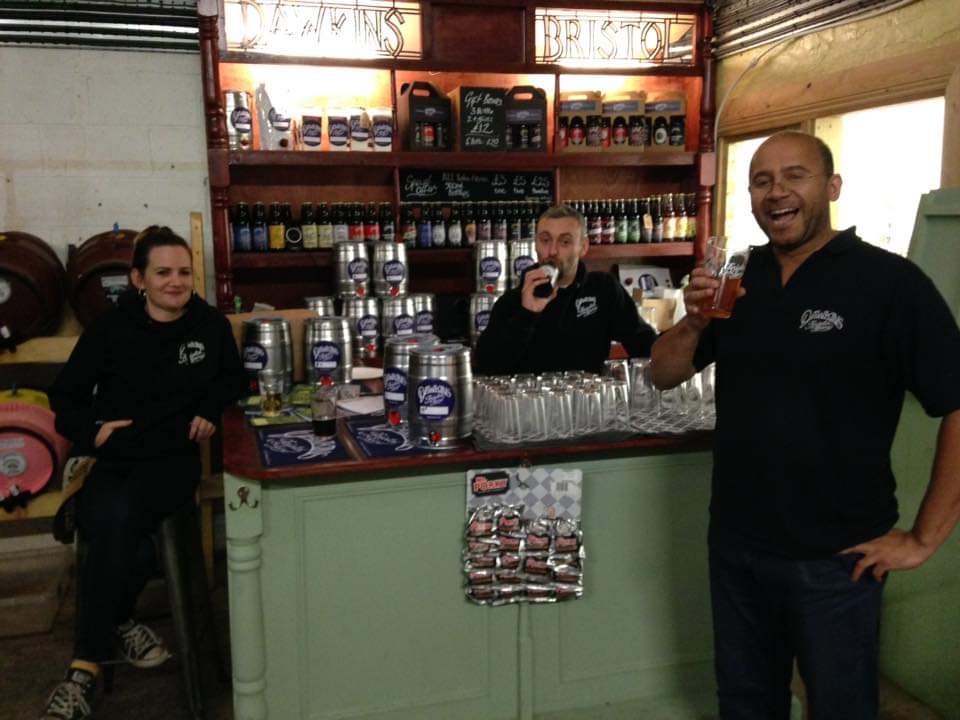 Business picked up last summer and when pubs could sell takeaway drinks, but this hasn't been possible since before Christmas. "Unfortunately we've gone through our reserves, but we've still managed to hold onto all our 5 members of staff – who are employed and not furloughed – so we're doing the crowdfunding to bridge the gap before pubs can reopen again," he says.
Dawkins Ales is just the latest hospitality business in Bristol to speak out about the struggle to survive the pandemic. Before Christmas, the Bristol Association of Restaurants, Bars and Independents (BARBI), told the Cable thousands of jobs were at risk if businesses didn't receive more financial support. BARBI have since launched a new app to challenge Deliveroo by helping food businesses get better value for money on takeaway orders.
Looking ahead, Glen says: "The pubs will probably open late Spring or early Summer and I hope that we just scrape through to then. If we went beyond a few months then it would be a real risk as we'd have no cash left."
Pubs in peril
Another problem is the tenants at their pubs: "Some are deferring rents but we're still having to pay rents on all the sites," Glen says. "If I can keep on the good side of the freeholders then things should be OK, and most tenants pay their rent every week, but obviously the pubs are making no income, there's still utilities to pay so it is difficult."
"For most of our pubs, it is the tenant's business so they are really hit, and like a lot of self-employed people not all of them have had help from the government and so they have fallen through the cracks."
Dawkins Ales, which started brewing in 2009, was one of the first of the new wave of smaller breweries set up in Bristol since the turn of the century. Best known for their Easton IPA, Dawkins have won awards for several of their beers.
"There were only four or five small brewers when we started, such as Bath Ales," says Glen. "People then were making traditional real ales and now there are at least 30 breweries in Bristol and styles have all changed."
In return for donating to Dawkins, the brewery is offering various 'rewards' each one named after one of their beers, from a £10 'Bristol Best' Summer Beer Fest Ticket to a £500 'Holy Mole' reward where you can hold your own private party at the brewery.
Glen hopes the local community will be able to offer support. "It's because we've been part of Bristol for so long and it's home, we feel as though we're part of the community, so hopefully people will want to invest money and then they'll get something back."