Covid-19's fallout makes the 2021 census timely – can it reach the people it needs to in Bristol?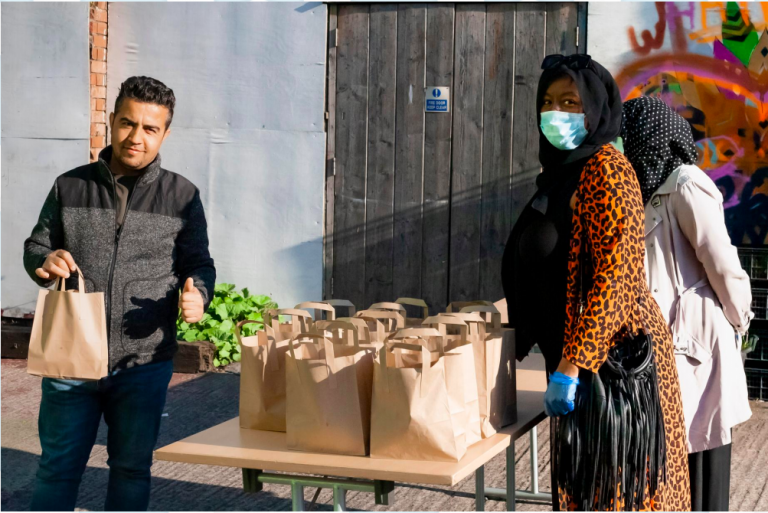 From school closures to lost jobs and homes, Covid-19 has increased many people's struggles.
The 2021 census, which takes place on 21 March, is coming at the right time. Every 10 years, it aims to paint an accurate picture of the UK population so resources can be effectively allocated. It also monitors equality in society, and is used to help tackle discrimination.
But local organisations warn these efforts could be impeded by digital exclusion and by some communities' distrust of authorities. They say more groundwork is still needed, including with grassroots organisations that have built trust with marginalised groups.
Roma ethnicity recognition
The upcoming census will be digital-first. The Office of National Statistics (ONS), which runs it, is aiming for a record 75% online completion rate. There are new questions on sexual orientation, gender identity and veterans. But the biggest change is the inclusion of a new ethnic group: Roma.
Around 63,000 people – 359 in Bristol – identified as Gypsy or Irish Traveller in the 2011 census, the first time the ethnicities featured as options. True figures are likely to be higher because many fear discrimination, so don't declare their identity.
Bristol City Council's own estimates put the number of people from the Roma community living in Bristol at about 300, says Jayne Mills, an in-house statistics specialist. With 'Roma' now a census tick-box, the authority hopes for more accurate figures. But more woeful under-reporting is feared because of historical suspicion of authorities, says Stuart Phelps, the chair of Baggator, which supports citizen empowerment in Easton and Lawrence Hill, and serves Roma people alongside members of the Gypsy and Traveller communities.
Many are unclear about their legal status, fuelling unease, Phelps explains – which is amplified by how censuses are used in other countries, such as Slovakia, to segregate Roma people and exclude them from services.
Raising awareness and digital inclusion
Working closely with organisations that have established relations with communities is key, says Jason John, the ONS's census engagement manager for inner Bristol. The ONS recently met with Stand Against Racism and Inequality (SARI) and local authorities to discuss issues – including where people reside and what discrimination they face – specific to Gypsy, Roma and Traveller communities.
The Muslim community has similar concerns regarding distrust, notes Ismaeel Akram, director of operations at Bristol Muslim Cultural Society. Post-9/11, the notion that 'we're always under surveillance' is entrenched, he says.
"We need to educate on why we need to fill in the census, and what's in it for us," Akram adds. "If you don't engage with [the authorities], how are they going to facilitate what we need?"
Census data on religious groups is vital in helping monitor equality and tackle discrimination, and assists organisations like SARI. Results are aggregated by geography, ethnicity and groups, with individual- or household-level data not accessible until 100 years later, Mills explains.
Every household will receive a letter with a unique access code to the online survey, which can be completed throughout March. Local field workers, who will also follow up after the census date, two local hubs, and helplines in different languages will be ready to assist.
The ONS will send out paper copies – which can also be requested – to more deprived areas of the city and areas with a higher concentration of elderly population to address the digital barriers.
In an attempt to raise awareness, Bristol historian David Olusoga held a live lesson for 1.5 million schoolchildren last week on the importance of the census in tracing Britain's history.
Familiar faces
Educating on how to complete the census and how data is used is part of building trust – but who is raising awareness is equally important.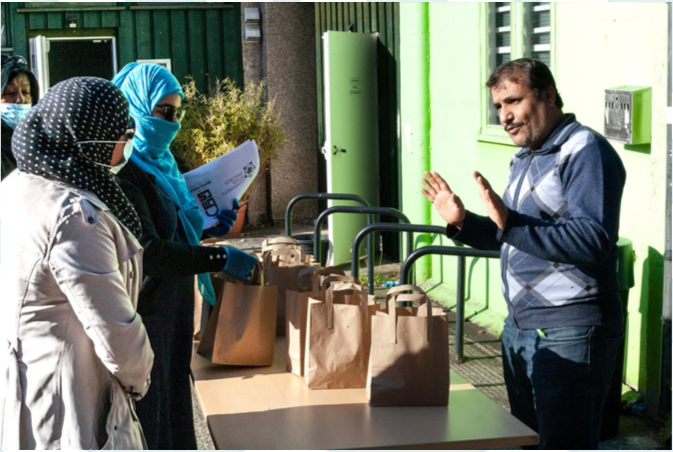 It's easier to access hard-to-reach groups when you belong to them, explains Obed Ababio, an ONS community advisor for Bristol's Black African communities – who can, for the first time, on the 2021 census form specify their nation of origin. "When I'm talking to someone from Ghana or Nigeria, we have a lot in common," he says.
Referring to predominantly Black churches, Obed says when concerns over immigration services being linked with the census come up, he can rebut them and explain to pastors how the data collection could facilitate better community services.
Baggator, which distributes food parcels to hundreds of families in BS5, hopes to let locals use its computer facilities – Covid permitting – to fill out the census with familiar faces present to assist.
It remains to be seen how effective these efforts are in increasing participation, with census results published in March 2022. But Phelps says there's an opportunity here for a step-change that increases people's awareness of their data rights, too.