How plans to make Avonmouth a Brexit tax haven could open doors to crime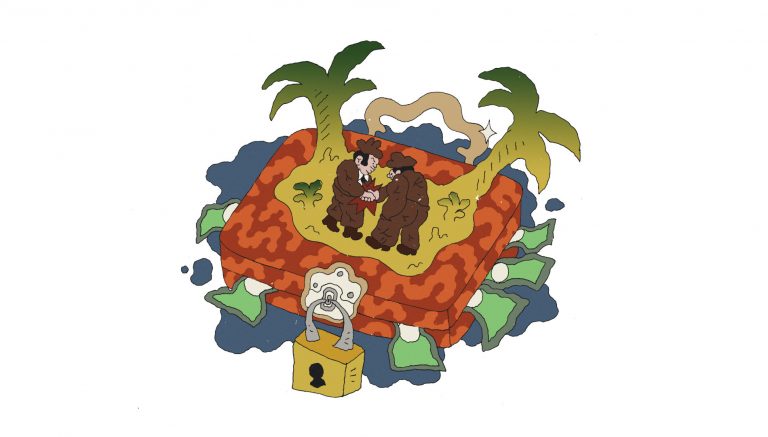 Onshore tax-havens, dubbed freeports, are to roll out around Brexit Britain this year – including, probably, at Avonmouth. Politics junkies may remember Boris Johnson announcing his support for Bristol to host one after receiving £25,000 from the major Tory donors and owners of the Bristol Port Company during the 2019 Conservative leadership race.
The Treasury says these free trade zones are a way of "turbocharging Britain's post-Brexit growth". Prospective freeport owners and businesses who will operate in them are licking their lips.
Aside from customs tax and duty exemptions, there will be zero business property taxes to the council, relaxed planning rules, and companies won't have to worry about national insurance contributions for employees or stamp duty on property bought in the freeport. To top it all, there will be "simplified import procedures", which experts fear could bolster organised crime.
As Britain battles a pandemic-induced slowdown and seeks new international trade deals, ministers have ploughed on with plans to establish seven freeports in 2021, with three more in the pipeline. The first bidding round runs until 5 February, after which ministers will decide who gets first dibs on £175 million of seed funding, with sites set to be officially designated as freeports this autumn.
Big bid
The West of England Combined Authority (WECA) and the local enterprise partnership (LEP), which brings together business and council leaders in Bristol, North Somerset, South Gloucestershire, and Bath and North East Somerset, are bidding for a freeport in Avonmouth with the Bristol Port Company (BPC).
Last November, WECA signed off £100,000 for consultants to scope out a potential freeport and prepare a bid. A spokesperson said WECA was working with local authority leaders and undertaking "an evidence-based analysis of potential options for a freeport bid".
Although WECA and the port are leading the application, the government expects council bosses to support freeport bids, meaning Bristol's mayor Marvin Rees, an LEP board member, holds some bargaining power.
Asked for the mayor's comment on the proposals, a council spokesperson referred the Cable to WECA and the Port Company, writing that any view held by Rees would be "shared with regional partners at the appropriate time".
Old boys' network
Bristol port chief executive David Brown also sits on the board of the West of England LEP and is a director of the UK Major Ports Group – the trade body for the UK's largest port operators, which has lobbied for freeports. Its CEO, Tim Morris, was appointed to the government's Freeports Advisory Panel. LEP minutes show Brown floating the idea of creating a Bristol freeport in early 2020.
Bristol port owners Terence Mordaunt and David Ord, meanwhile, are established Tory grandees. The pair have reportedly donated over £640,000 to the Conservative Party since 2001, and Mordaunt was listed as the thirteenth biggest donor to the Leave campaign.
Fellow free-marketeer and North East Somerset MP Jacob Rees Mogg MP has called freeport plans "an exciting policy development" and the Paymaster General and Portsmouth North MP, Penny Mordaunt, is another fan. Incidentally, relative and Bristol port owner Terence Mordaunt donated £10,000 to her through his company First Corporate Consultants Ltd. in 2019.
Bristol North West Labour MP Darren Jones, whose constituency covers Bristol port, said: "Ministers seem to have a fascination with the concept of freeports but have never published evidence to show how they will drive economic growth, nor how concerns in respect of tax and other issues will be mitigated."
Crime on our doorstep?
The government has said it will address any freeport crime risks with tough measures to combat illicit activity. But security think-tank the Royal United Services Institute and intergovernmental organisation the Financial Action Task Force have warned of the potential for money laundering, tax evasion and smuggling. The European Parliament called for freeports to be scrapped in 2019 because of such concerns.
University of Sussex economists, meanwhile, have cast doubt on freeports' wider regional benefits. There are also fears that as freeports open, some businesses will simply relocate to the tax-free zone, depriving regional communities of employment and undermining local business.
Bristolians should keep a close eye on the onshore tax haven docking on our doorstep and pay attention to the actions of our elected officials. The government insists that a freeport could become something of a Singapore-on-Severn – but is it likely instead to herald a return to Bristol's past of piracy and smuggling?