Listen: Bristol Unpacked on the city's struggle to reach net-zero carbon with council cabinet lead on climate, Councillor Afzal Shah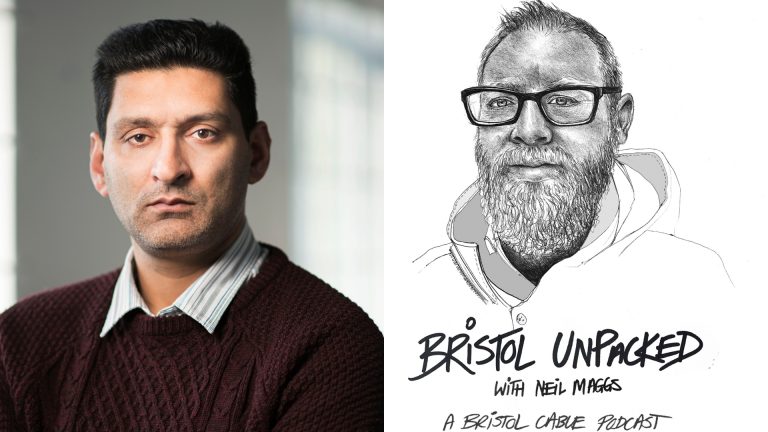 Photo: Adrian Sherratt
As a long-standing Labour councillor for Easton, Afzal Shah has been navigating the changing face of the neighbourhood and its diverse communities, including the recent dispute about the future of St Marks Road.
But his recent appointment as the council cabinet member for Climate, Ecology and Sustainable Growth means an even bigger challenge: The struggle to get Bristol to its self-imposed deadline of net-zero carbon emissions by 2030. With nine years to go, Neil and Afzal – old school mates from decades ago – discuss the successes and criticisms of the administration's work so far.
Subscribe to the Cable newsletter below and on Spotify and Apple Podcasts to get the latest from Bristol Unpacked.