The email in November from the firm that manages Steph Pike's central Bristol apartment block came as a nasty shock. The results of a survey of the premises in the wake of regulatory changes made following the Grenfell Tower disaster were in.
The 19m tall building, which was only completed post-Grenfell, was now deemed so vulnerable to a fire spreading that a 24/7 'waking watch' fire patrol was put in place immediately at a weekly cost of £4,500. The ultimate price of work to make the building safe has yet to be confirmed.
"I saw the words 'waking watch', and was beside myself," recalls Pike, 29. "I was like, how could this be happening to me?"
In the aftermath of Grenfell, a handful of Bristol high-rises – notably, Eclipse Tower above Harvey Nichols – were found to be wrapped in the aluminium composite material (ACM) panels that burned so hideously on the North Kensington council block.
But in 2018, the government banned all combustible materials from the wall systems of high-rises above 18m, with guidance from January 2020 "strongly" advising that buildings of any height be risk-assessed.
As surveys have uncovered defects resulting from lax regulations, cost-cutting, and poor oversight, many more people in and around Bristol have found themselves caught in the national cladding scandal. The crisis – more accurately one of building safety rather than simply cladding – has seen leaseholders being handed bills running into tens of thousands to make their homes safe.
The scale of the situation locally is – as it is nationally – unclear (see box out), although Labour recently estimated that at least 7,000 people could be affected in Bristol in 18m-plus blocks alone.
But a public meeting hosted last Friday by Bristol West MP and shadow housing secretary Thangam Debbonaire, and city councillor Nicola Beech, was attended by well over 100 people from around the city. The Cable is aware of people facing fire safety issues in at least 15 blocks across the city centre and in Hotwells, Bedminster, Montpelier, St George and Fishponds, with others affected in Bath, Yate and Portishead.
Bankruptcy fears
On 10 February, housing secretary Robert Jenrick announced a £3.5 billion grant, for replacing cladding of all types on buildings above 18m. This adds to a £1.6bn pot created last year.
But the funding leaves many in the lurch, because it only covers cladding replacement. A recent survey by the journal Inside Housing, which has been at the forefront of the national End Our Cladding Scandal campaign, found most affected leaseholders live in blocks with multiple safety issues – with more than 60% of respondents facing bills of more than £30,000.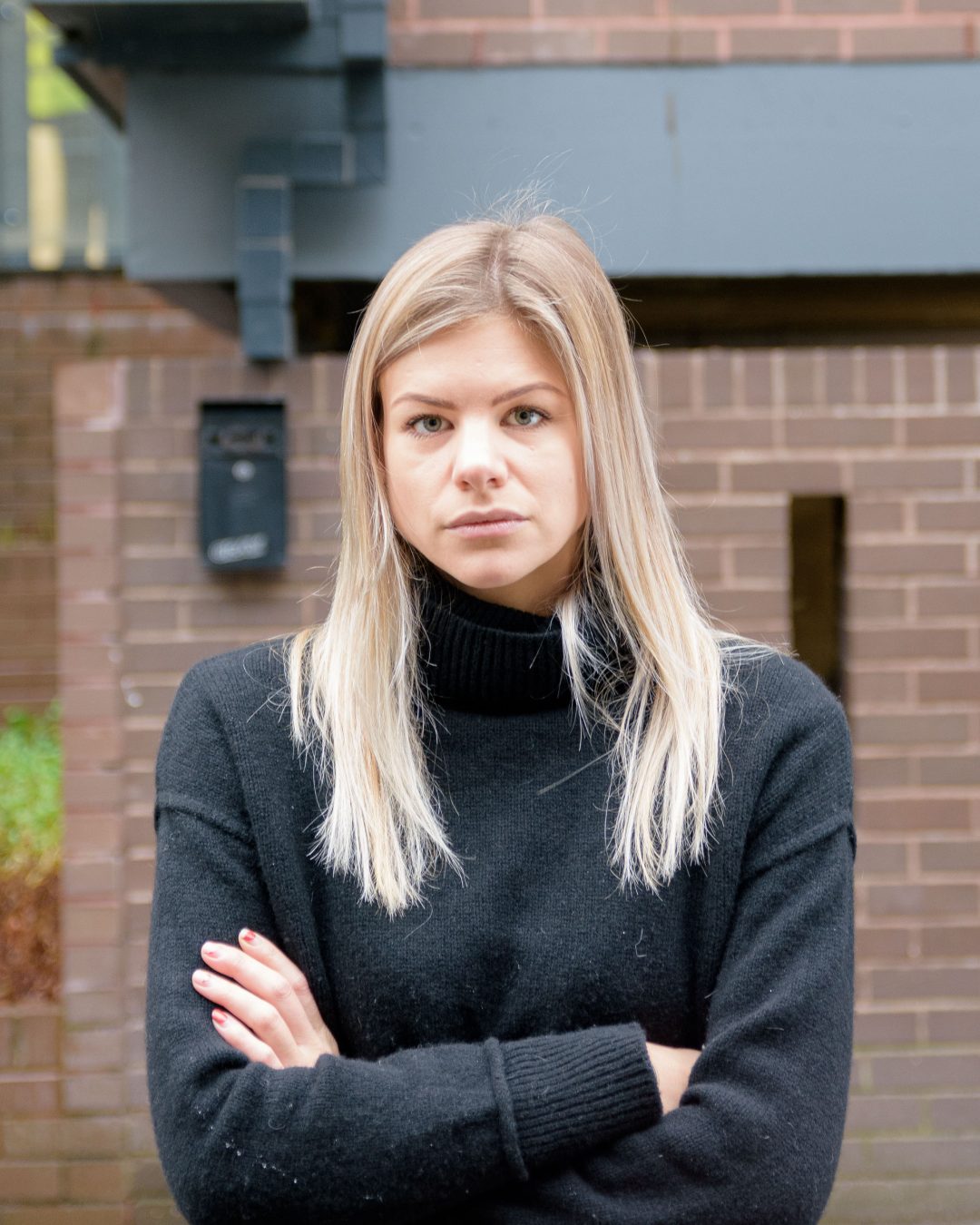 Steph Pike's block, for example, was identified as lacking fire-stopping measures, as well as having timber-floored balconies banned under post-Grenfell regulations, combustible insulation and cladding.
"I was working [on 10 February], and I remember listening to [Jenrick at] lunchtime and just crying the whole hour," says Pike, who fears she could wind up bankrupt.
Her block's owners have also applied to a separate fund to pay for a building-wide alarm system – currently absent – that will reduce the need for a waking watch.
But nothing has been provided that will cover the tens of thousands racked up already, which have yet to be passed onto residents' service charges but are soon expected to be. Worse, the survey carried out on Pike's building warned that even with an alarm in place, some staff will still be needed on site to help residents evacuate.
Building height inequality
Over at the Harbourside, leaseholders at Capricorn Place, opposite the SS Great Britain also worry they will soon be hammered by huge bills. A survey conducted in 2020 uncovered a list of issues not dissimilar to those at Pike's building.
Because the building falls just shy of 18m, Aviva Investors, the asset management firm that owns it, will not be able to access a penny of the government grant to fix problems. In his 10 February announcement, Jenrick said buildings between 11m and 18m would instead get long-term, low-interest loans to fix cladding, with repayments by leaseholders capped at £50 a month.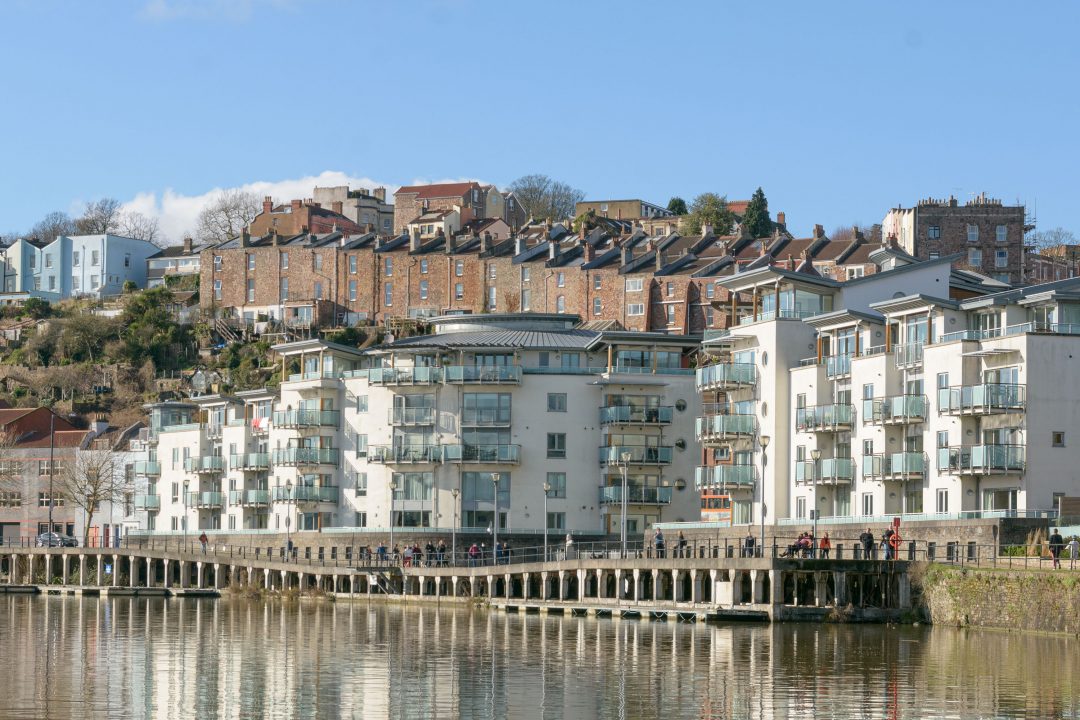 As with the £3.5bn fund, the loans leave the costs of remedying other fire-safety issues – which can also be transferred to leaseholders – unmet. There are fears the system would leave properties with a decades-long financial burden and huge numbers of occupants facing negative equity.
"It feels as if we are in a dystopian environment where you know you're powerless to actually do anything, against this thing that's there not because of anything you did," says 62-year-old Fraser Bridgeford, chair of the Capricorn Place residents' association.
Conversations with visiting surveyors have left Bridgeford, a founder member of the Bristol Cladding Action Group, which is campaigning on behalf of local leaseholders, convinced "we will be whacked for a very large sum of money".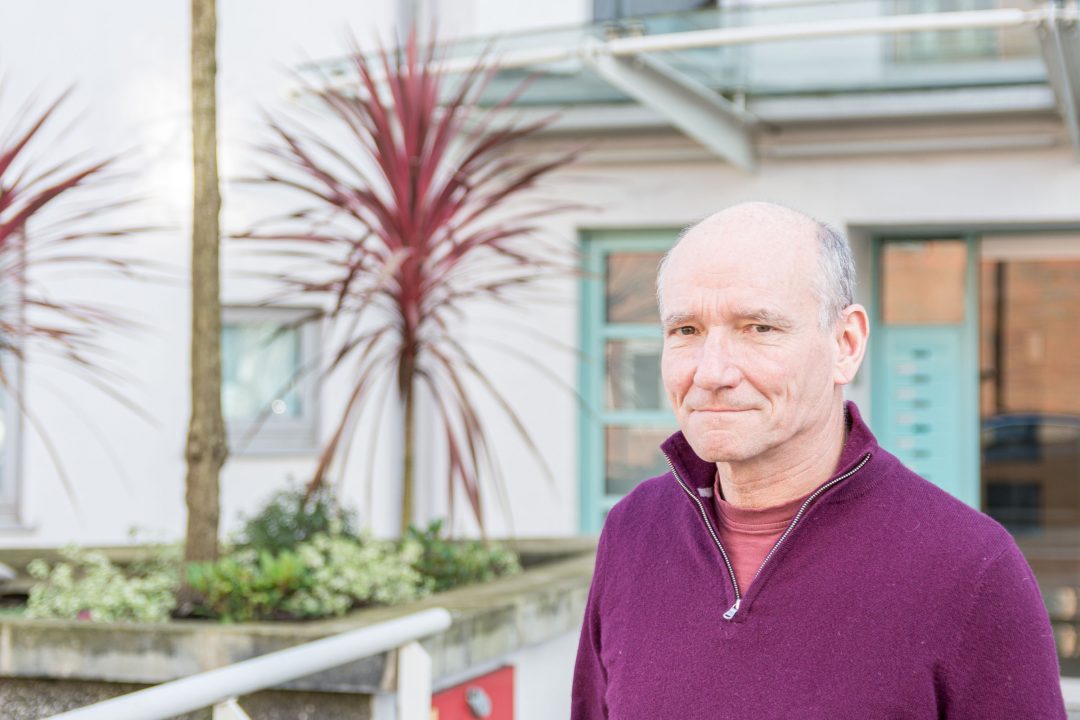 An Aviva Investors spokesperson said: "We appreciate the concerns of leaseholders in buildings affected by cladding issues and liaise with leaseholders and their management companies who are seeking funding for remedial works where unsafe materials have been installed, or from developers and contractors where poor workmanship has resulted in fire safety risks".
The situation around the Harbourside, where various blocks have wall-system defects, neatly illustrates the arbitrary and inadequate nature of the government's approach, says Henry Palmer, who is standing as Labour's candidate for the area in this year's council elections and has been in touch with many residents.
People at one 18m-plus block have already been informed they will be receiving £1m in remediation grant, Palmer says. "Why are [their neighbours in slightly lower blocks] liable to incur costs of up to £50 a month, ad infinitum, for the rest of their lives?"
'We walk around and all we see is cladding'
As the building safety crisis has unfolded, residents in blocks of flats have increasingly found themselves unable to move house unless they can produce a fire-risk certificate known as an EWS1 form.
The EWS1 was created in 2019 with the aim of enabling flats above 18m to be certified safe. Lenders have though since begun demanding them for homes in most blocks – stalling flat sales and remortgages on homes without a pass grade. A national shortage of qualified surveyors is creating long delays.
Chris Fox, 33, and his partner put their Old Market flat on the market in November 2020 after discovering she was pregnant – but swiftly had to take it off again after finding the block had no EWS check. Quotes obtained for surveys have already caused residents' quarterly service charges to rise from £250 to £450. His building has timber balconies and areas of unspecified cladding, meaning further remediation funded via the government loan scheme is likely to be needed.
"We just find ourselves constantly thinking about cladding," says Fox. "We walk around town and all we see is flats with cladding on them – it's pretty all-consuming."
In St George, 33-year-old James Bullock and his partner, who live at a small, 9m-high block, have also been unable to sell their flat since the block failed an EWS check last year because fire-stopping cavity barriers were deemed insufficient. A £6,000 surveying fee has already been added to the overall service charge.
The Royal Institution of Chartered Surveyors (RICS) is seeking to clarify and reduce the range of buildings subject to an EWS1 form – a move backed by the government – which could remove many smaller blocks from its scope. But it remains uncertain where that leaves buildings like Bullock's, where remediation work has already been set out – and which do not even meet the height threshold of the government's new loan scheme.
"We just wait and hope we're going to fall under that bracket [of not needing the EWS1]," he says. "But then they could say, 'Excuse me, we know what your defects are and you're [still] going to have to pay to get it sorted.'"
'Just awful for so many people'
In the face of the growing problems experienced by local leaseholders, Bristol City Council passed a motion in December backing the End Our Cladding Scandal campaign and pledging to support affected residents, including by working regionally to upskill surveyors so more EWS1s can be completed. North Somerset Council will debate a similar, Lib Dem-led motion this week.
But campaigners and other experts say the government must urgently take greater ownership of the buildings safety crisis, including by conducting a comprehensive assessment of how many buildings are affected, prioritised by the risk they pose rather than simply height, designing a system to make parties responsible for defects pay for them, and directly overseeing remediation.
"This unravelling crisis is a direct consequence of the government's failure to acknowledge the scale of the problem," says Thangam Debbonaire. "They thought they could ignore it, and it would go away. Almost four years on from the Grenfell Tower disaster, it has only got bigger, now paralysing a large part of the housing market."
On Wednesday the Fire Safety Bill, which seeks to clarify responsibilities of residential building owners, will return for consideration in the House of Commons. Amendments introduced in the Lords would prohibit the passing on of fire safety remediation costs to tenants and leaseholders.
With no such measure yet in place, Steph Pike says she is "just waiting, each day, for a bill to drop on my mat".
"I don't know when it's coming, I don't know how much it's going to be," she says. "I dread to think how difficult it is for people with kids in their flats, or who have lost their jobs in the pandemic, or are trying to move – it's just awful for so many people."
Are you affected by the building safety crisis locally? If you'd like to discuss your situation in confidence please contact journalist Alex Turner by email: misteralexturner@gmail.com.