The 'senseless' racist murder over a stolen bike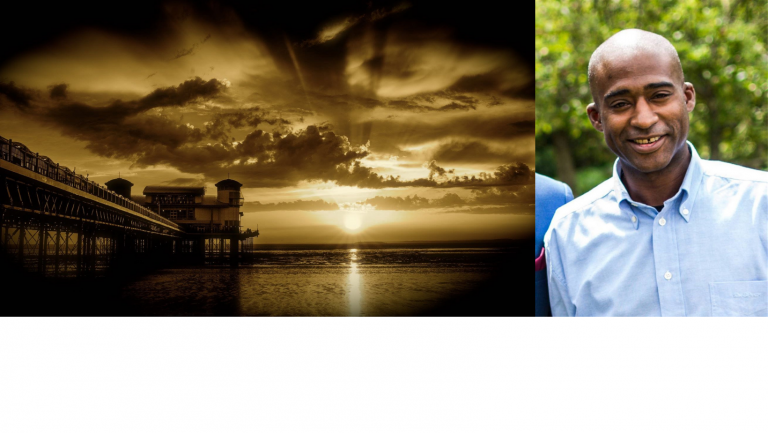 Content warning: This article contains descriptions of violence, offensive language and racist abuse
We arrived at Bristol Crown Court, at the beginning of the trial on 30 November 2020, to find the press bench no longer available under Covid restrictions. Just as journalists are eventually housed in a side room with a video link, comes an announcement that new evidence regarding Mikhail Hanid's murder has come to light – and the session is adjourned.
"It's always a lot of back and forth," says a smiling man in the seat behind me. This is Assane Gueye, services manager at Stand Against Racism and Inequality (SARI), a Bristol charity that supports victims of hate crime.
We're here for the trial of two cousins, Curtis and Samuel Ford, charged with killing Mikhail Hanid, 47, who was stabbed in a savage attack in Weston-super-Mare on 27 June last year after being wrongfully accused of stealing Sam Ford's bike. Kassim Hanid, Mikhail's older brother, reached out to SARI early on, believing his murder was racially motivated, Gueye tells me. The charity has been supporting the family and assisting police.
On day one of the trial, Curtis Ford unexpectedly pleads guilty and the court is dismissed. It's been a roller coaster start. We'd later discover this was because of last minute evidence – a damning call Curtis had made from prison admitting his guilt. He'd been unaware the call was being recorded.
"Well that's something," says Gueye, slapping his leg triumphantly and disappearing back into the family liaison room to check in with the family.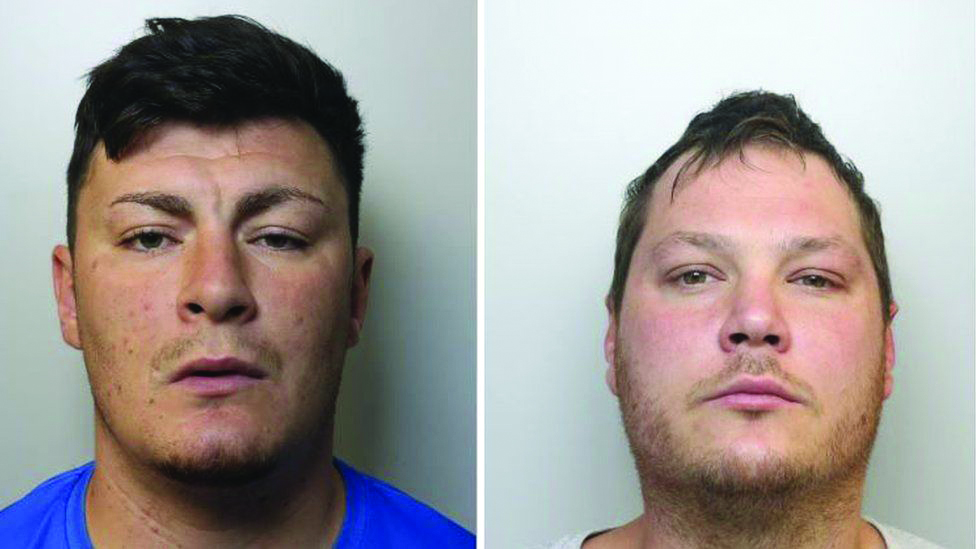 Hate crime support reveals 'a whole new side of Bristol'
I ask Gueye why 'hate crime' hasn't been included as a count against the defendants, seeing as race is a 'protected characteristic' under the Equality Act 2010, which legally protects people from discrimination?
It's tactical, I'm told. If the victims, or the victims family believe an incident to be a hate crime – then it must be treated as such. This is the approach mandated by the Macpherson Inquiry, which followed the infamous murder of Stephen Lawrence, a black teenager in South London who was brutally murdered in a racially motivated attack in 1993. Back then, despite glaring evidence, the murder was not recorded as racist by the police.
SARI believe their victims but proving that a crime was racially aggravated is often difficult. So, tactically, prosecutors won't lead with alleging racial aggravation, but instead mention it in closing statements as an aggravating factor in order to achieve a longer sentence.
"Look, as a black man, I know what racism is," says Gueye. "But working at SARI you see a whole new side of Bristol." Throughout the trial, Gueye handles constant phone calls during adjournments and fires off a stream of emails – a troubling sign of SARI being in high demand.
"A brutal act of misdirected punishment and retribution"
Mikhail Hanid's story took place "close to the muddy flats of Weston-super-Mare", near the railway line, just off a street locals call 'dogshit alley', prosecuting QC Kate Brunner tells the court.
On the afternoon of Thursday 25 June 2020, Mikhail and a group of acquaintances went from house to house, drinking, enjoying the sun. Among them was Lizzie Crow, who'd been in a casual relationship with defendant Sam Ford. Ford picked her up on his push bike to spend the evening at hers, the first time he had crossed paths with Mikhail.
The bike was left unchained in Crow's back garden – but when Ford left around midnight it was gone. He descended into a frenzy, accusing everyone Crow had spent the day with of nicking it.
As it would turn out all too late for Mikhail, one of the group, Phil Hawkes, had indeed stolen the bike. But Ford fixated, with no evidence, on Mikhail. In a WhatsApp voice note sent to Crow he said: "I'm coming round now and you're going to take me to that little fucking black cunt's house or I'm gonna start knocking on doors."
Mikhail was unaware Sam Ford and his cousin Curtis were set on retribution for a crime he didn't commit. At 11pm the next evening, at the end of Weston's Ridgeway Avenue, they spotted him and, after a chase, Curtis stabbed him 11 times. The thuds and grunts of the deadly scuffle floated in through residents' open windows.
One, Bronwen Price opened her door to see Mikhail lying in a pool of blood at the end of her driveway. Curtis Ford had bolted, but his cousin Sam stood over the fallen man yelling, "Where is my bike?!" Price called an ambulance.
"You have to stick the knife in and twist it so they can't sew it back up together," Curtis Ford was overheard saying by one eyewitness. His chilling comment matched the irreparable damage inflicted on Mikhail's abdomen.
"This was a brutal act of misdirected punishment and retribution," QC Brunner told the jury.
A lost son and brother
Each day, the Hanids file into the courtroom. Eldest brother Kassim and his wife, younger brother Jubriel, and finally their frail, elderly mother Elpiniki. The brothers sit, arms crossed, on either side of their mother; both have round glasses, kind faces. Mrs Hanid's eyes are downcast.
Sam Ford, by contrast, swaggers into the dock oozing bravado. "He's been like this even in the pre-trial hearing," says Gueye, "Joking, laughing, rude, arrogant." Gueye is ever-present during the three-week trial, debriefing the family each day, a face they can look to in court to know someone has their back.
On 23 December, the jury finds Sam Ford guilty of manslaughter – but, unlike his cousin, not murder.
Commenting after the verdicts, Avon and Somerset Police's Detective Chief Inspector James Riccio makes clear the force treated Mikhail's killing as a hate crime after Sam Ford's racially abusive messages came to light. "There is absolutely no place in society for such abhorrent views and we're grateful for SARI's assistance during our investigation," he says.
Mikhael Hanid: 'A warm, kind-hearted and interesting human'
On 7 January, it's time for sentencing. The defence team appear via video link, along with Curtis Ford from HMP Exeter. Sam Ford, now looking humbled, is led into the box.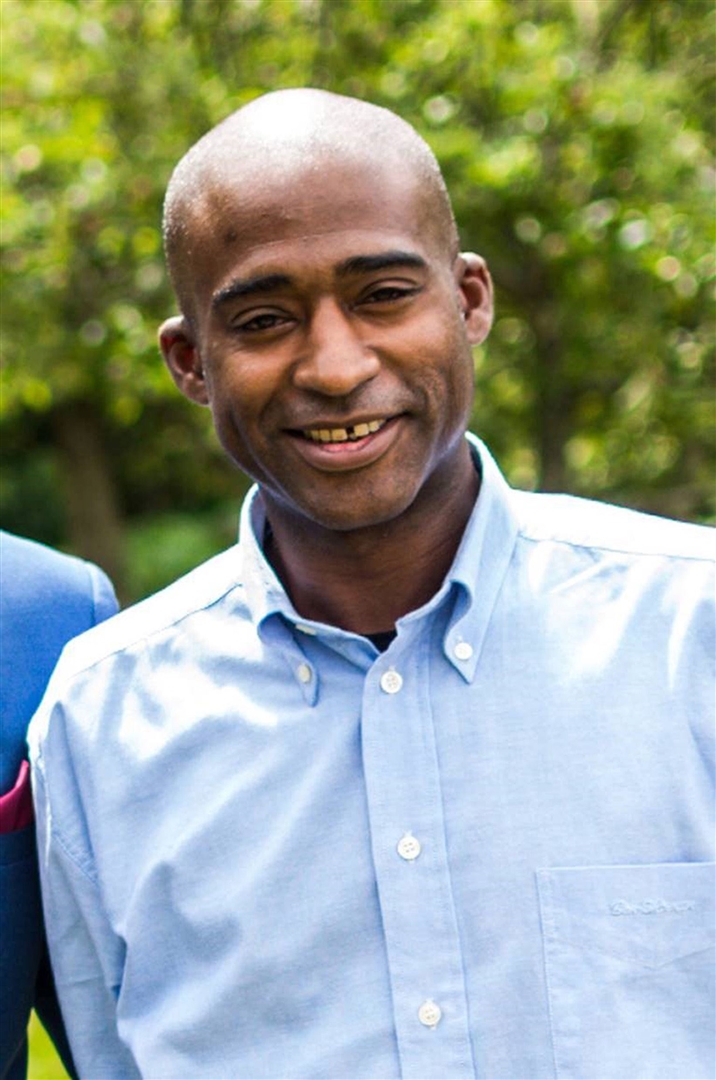 The family now has its chance to be heard in open court, with Kassim Hanid first to take the stand. "Why was it? Was it because he was black?" he asks. "We will forever ask ourselves this as a family… Recognition of the racist elements of this case is extremely important to us as a family, and as a wider community." Kassim thanks SARI for their support and solidarity and praises the work of Avon and Somerset Police and the prosecution.
Jubriel Hanid reads his statement in a monotone, head bowed. He recounts the nightmare the family is living and the toll it has taken. The court hears of Mikhail's struggle with addiction, how he got baptised, started a degree in music technology, got a flat in Weston and got engaged. "Mikhail is [a] sweet person and very endearing, fiercely loyal, [a] kind word for everyone," Jubriel says. "It has been so hard in this trial to hear how [the Ford cousins] didn't see Mikhail's humanity; they just saw a black junkie whose life was worthless. Our grieving can only start now."
Next, Jubriel reads his mother's Elpiniki's statement, in which she reminisces about Mikhail's love of animals, how he used to feed homeless people – and planned to visit her the week he was murdered. Instead, 30 years to the day she buried her husband, she now had buried her youngest son. "I will never recover from the shock."
"This is the first chance the court has had to hear what a warm, kind-hearted and interesting human Mikhail Hanid was," says Judge Peter Blair. "This was an utterly senseless act by Curtis Ford, and I pay tribute to their memory and dignity of the family, through these agonising painful months of loss."
Curtis Ford is sentenced to 26 years in prison. Samuel Ford receives a nine-year custodial sentence and three years on licence. They both deny racial aggravation. SARI, Avon and Somerset police and Mikhail's family believe otherwise.
After sentencing, the family issues a statement saying: "Samuel and Curtis Ford have been convicted of killing Mikhail. We wish them no ill will; they have taken someone's life and will need to live with that."