Photos: David Griffiths
People getting ripped off buying second-hand cars is, on the face of it, a typical local story you'd expect to hear over and over again. Vehicles can look great from the outside, but conceal problem after problem below the surface.
Among the vibrant online community of people owning iconic Mazda Bongo camper vans, stories of dodgy dealers in east Bristol – and in particular the name 'Bristol Bob' – have circulated for years.
In 2016 one dealer, Mudasar Hayat, was prosecuted for mis-selling Mazda Bongo vans following a lengthy council investigation. Different men with the name Hayat have run a handful of companies selling second-hand vehicles in east Bristol over the last 10 years.
Now another man who appears to be a relative is operating a similar business, and we have uncovered the latest customers claiming to have been ripped off.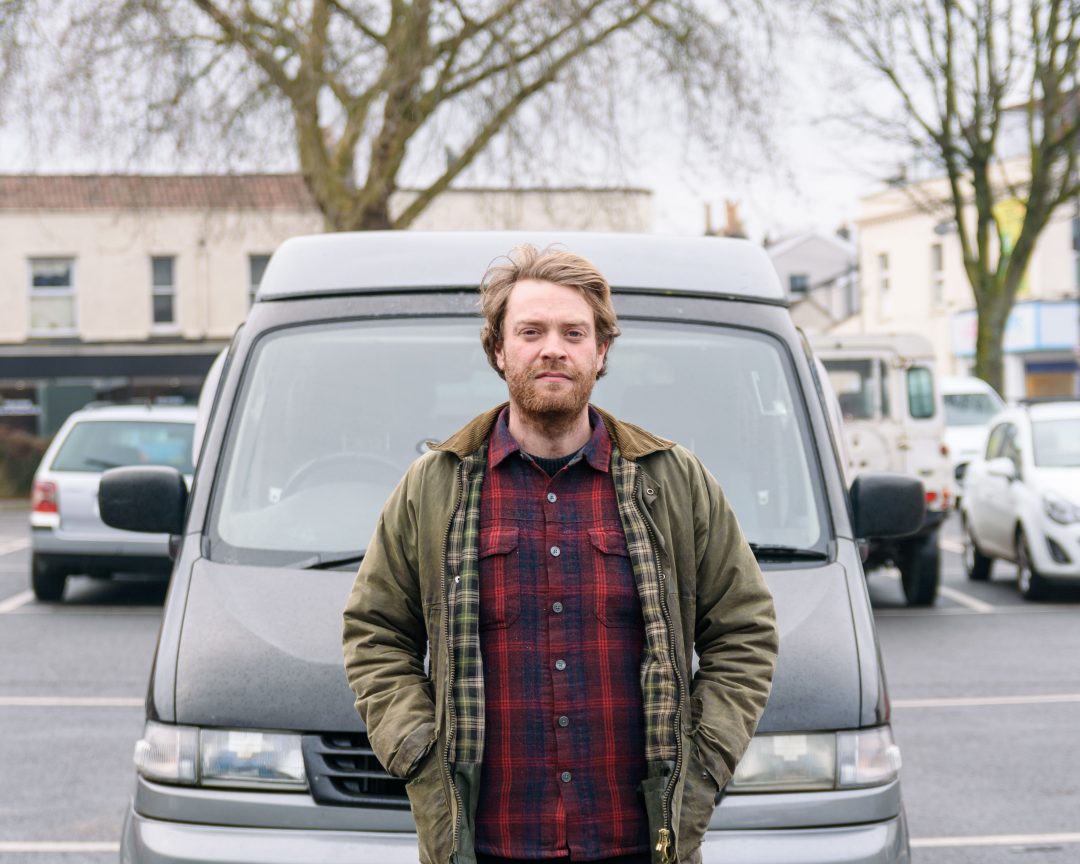 Ben Hanslip bought a Bongo for £11,000 in summer 2020 and set off to the Lake District a few weeks later. "I was on my way to visit my brother when it broke down," he says. "The head gasket in the engine had blown." After months of breakdowns and repairs, and failing to get his money back, Ben is thousands out of pocket.
In the last year alone, several others have also encountered multiple mechanical problems after buying Mazda Bongos from Kingswood-based Khizar Hayat Khan, a Cable investigation can reveal.
The Cable can also reveal that Mr Khan's business, Jap Performance Imports Ltd, has been taken to court twice in the last 18 months for owing nearly £8,000 in total. One of his previous companies KTSDM Ltd was subject to a compulsory strike-off in 2018, although the reason is unknown.
'I don't want him to get away with it anymore'
After breaking down en route to the Lake District, Ben's Mazda Bongo was towed back to Bridge Road Industrial Estate in Kingswood, where Khan's dealership is. After two attempts to fix the van, problems with leaking coolant continued, and Ben asked for his money back. Khan refused and accused him of damaging the camper.
"He tries to gaslight you and lies – to the point that you question yourself," Ben says.
A specialist garage has since inspected the Bongo and found a long list of problems that should have been picked up at the last MOT, Ben says. The whole engine has had to be replaced.
"For me the issue was him selling the vehicle with all these mechanical problems," Ben says. "He knows and has made it look really nice, got it refurbished. Underneath it's a total shitshow. He wants nothing to do with the vehicles once they start having problems."
The van was also marketed as having done a relatively low 100,000km, which was a plus point for Ben. But its MOT history shows a change from miles to kilometres in 2020 – and that it had done 110,000 miles as far back as 2013. Ben has since driven a set distance to test the mileage and says the true value is miles, not kilometres, seeming to confirm his fears that the Bongo has travelled much further than advertised. "It massively reduces the value of the vehicle," he says.
Ben has had to pay £3,500 in repairs to get the van back on the road, has reported Khan to Trading Standards and plans to take him to court.
He is not alone. The Cable understands that several others customers have experienced similar problems after buying Mazda Bongos from Khan.
Mally Firth bought her Mazda Bongo from Khan in August 2020 for £10,500. She'd heard rumours of a dodgy seller known online as 'Bristol Bob', so was being extra careful. "We'd been looking around and we'd heard about Bristol Bob. That was one of the first questions we asked [Khan]. He said, 'Yeah, he's a criminal.'"
"They came across so trustworthy you didn't think they'd rip you off, but they did, very badly," Mally says. In a matter of months she would also experience multiple breakdowns and failed attempts to fix the van – and fork out thousands for repairs.
When buying the van, Malloy had a list of requests for repairs and improvements, not all of which were completed, and had to pay to get the air conditioning unit replaced. On the way to a family holiday on the south coast, the Bongo broke down less than 30 miles out of Bristol. The alternator had gone, which Khan replaced – but after setting off again, the van was misfiring.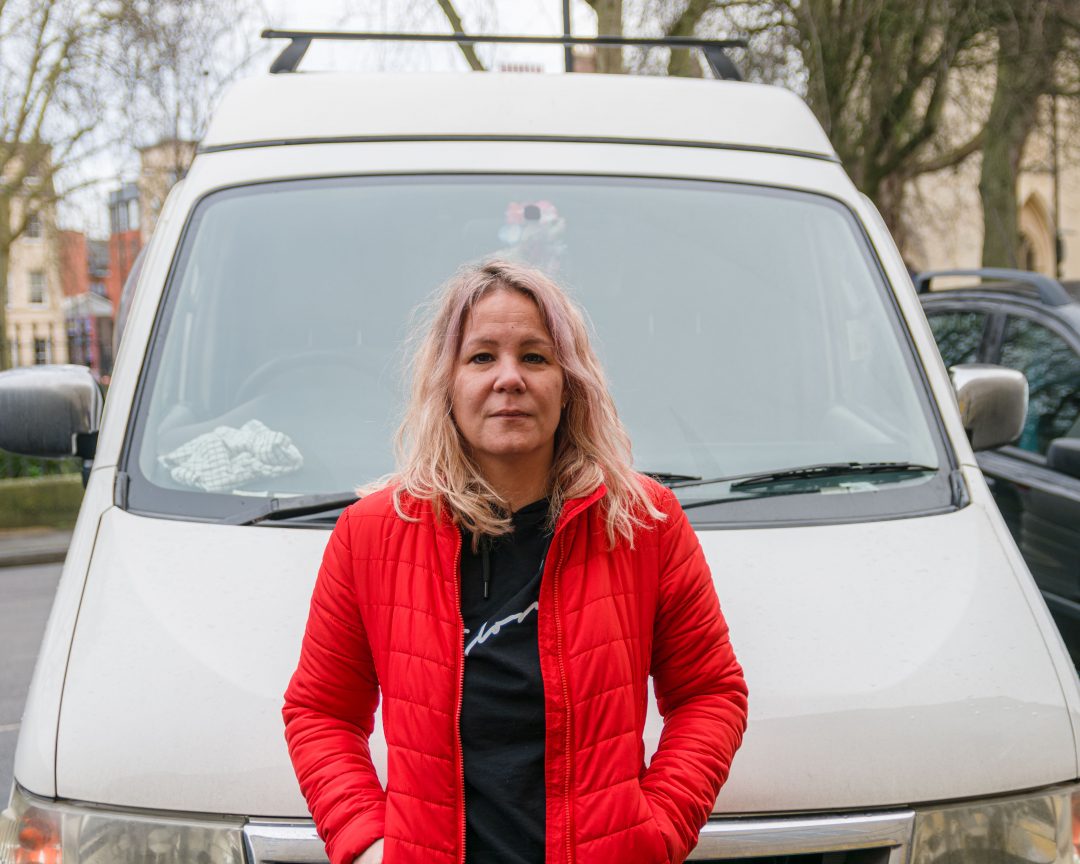 Staff at a garage in Axminster, Devon, could not work out what was wrong. Mally's family ended up sleeping in the car park there for five nights. "In fixing the alternator, [Khan] caused more damage to the van," Mally says. "It was nightmare after nightmare."
Back in Bristol, a specialist garage found an array of problems. At this point, Mally says, Khan became evasive. "When I tried to get hold of him to sort it out, they started becoming quite shady, not answering phone calls and not replying to text messages, I got quite frustrated."
Mally also discovered something even more worrying. "My van wasn't even earthed properly, she says. "My daughter has a pacemaker, it could have killed her. I only found that out when I paid £200 for an electrician to look over the van. It's crazy, we've been away in it, we've slept in it. She could have been electrocuted."
She demanded her money back but Khan refused, accusing Mally of deliberately damaging the van so they could return it after their holiday. Mally also says Khan came to her home. "This man has come to my house and knocked on my door. It was kind of threatening."
She has reported the case to Trading Standards, and plans to take Khan to court for the £4,000 she has spent on repairs and an extra £1,500 to replace the head gasket. "It's been an absolute nightmare – we go to bed every night thinking what the hell, we've wasted so much energy with all this stress since August," she says. "When does it end?"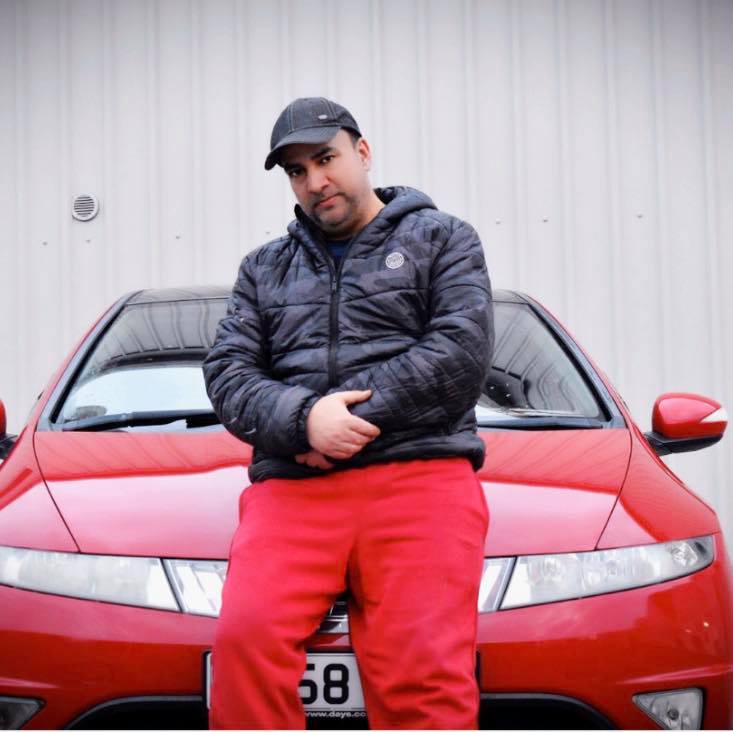 The Cable also spoke to Phil, who bought a Mazda Bongo in January 2020. After paying £7,000 for the second-hand van he had to fix a handful of problems in the first few months, which he was expecting. But then a Bongo specialist outside Bristol found serious issues in August. "It was only then that I thought I'd had the wool pulled over my eyes," he says.
"He asked for payment [via] bank transfer, which isn't the done thing." Wheel arches were corroded because they hadn't been undersealed properly. Instead, rust had been deliberately covered up, according to the garage. They said there was no way it should have passed an MOT.
"When I looked back through the MOT history, the mileage barely changed," says Phil. "It looks like it had been clocked." Luckily Phil was able to sell the van onto someone who was repairing them, but he is still about £3,000 out of pocket. "It was a cover up," he says. "He's getting away with it."
Who is Bristol Bob?
In 2016, Mudasar Hayat did not 'get away with it', pleading guilty to six breaches of consumer protection laws in the wake of the council's year-long investigation. Six customers had been mis-sold vans based on inaccurate mileages that inflated their value. His company had been in significant debt, so had been sold on for a nominal fee, but he was put on a one-year community order, ordered to carry out 70 hours of unpaid work and fined £2,000.
This followed years of stories on social media and forums about dodgy dealers operating around Fishponds, using a series of eBay accounts to shift substandard Bongos. In 2015, the Bristol Post reported that a customer lost their deposit after an anonymous dealer tried to mis-sell him a Mazda Bongo that had been advertised on eBay by the seller khkuk1 – one of the aliases forum users said were being used. Multiple reports also relate to a former car wash on Hillfields Avenue.
The Cable has spoken to two other people who bought Mazda Bongo vans from sellers with the surname Hayat between 2013 and 2014. One said he paid the money into a bank account and then had to fork out an extra £2,000 for unexpected repairs. The other confirmed the seller was operating out of the car wash in Fishponds.
The Cable tried to contact Khizar Hayat Khan on a number of occasions via email, phone and at his business and home with detailed questions, but he did not respond.
Meanwhile. customers' ordeals remain unresolved. Exasperated, Mally says: "I don't want him to get away with it any more." 
If you want to share information about this, contact journalist Matty Edwards in strict confidence. Get in touch by emailing: matty@thebristolcable.org.