PHOTOESSAY: Scenes from a protest, scenes from a riot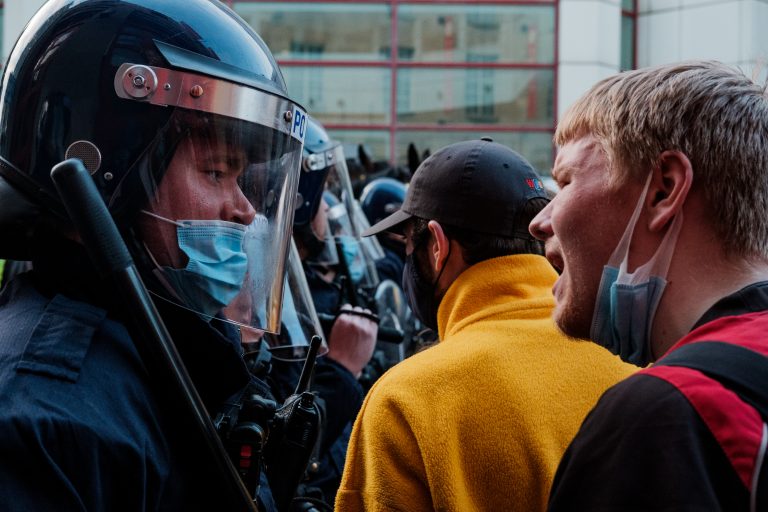 Photos: Guy Peterson
Comments
Related content
Listen: Bristol Unpacked, with activist Jasmine York on being jailed after the Kill the Bill riots
Jasmine York, who was jailed for arson after the 2021 Kill the Bill riots, discusses those days that rocked the city, and abolishing prisons.
Mother of jailed Kill the Bill protester: 'We never thought she'd get this long' 
The mother of a woman recently sentenced to five and a half years after being found guilty of riot speaks out.
Two women jailed after Kill the Bill violence
Jasmine York has been sentenced to 9 months for arson, after being found not guilt of riot, and Mariella Gedge-Roberts to 5.5 years for riot.
Kill the Bill protester cleared of riot, found guilty of arson
Jasmine York will be sentenced on 14 March, but has been released on unconditional bail until then.
Jury convicts man of riot and arson after first Kill the Bill trial
Ryan Roberts will be sentenced after a psychiatric assessment, in around six weeks.
Police used 'excessive force' during Bristol Kill the Bill protests, as parliamentary inquiry finds 'significant failings'
A new report into policing of Bristol's Kill the Bill protests and the Clapham vigil for Sarah Everard has found that police used excessive force and failed to distinguish between violent and peaceful protesters.