The working class academic fighting to overturn wrongful convictions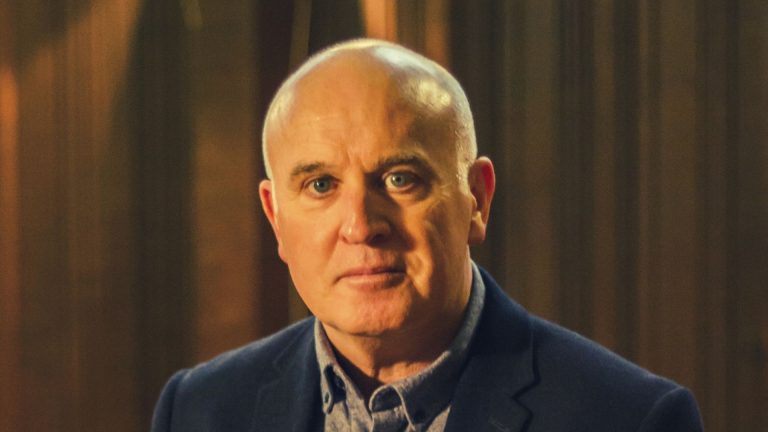 Photographer: Paco Mayoral
At 14, Michael Naughton's dad set him an ultimatum which would be a defining moment in his life until he met his wife ten years later: either win a fight against the boy who roughed him up earlier that day – or sleep in the outside toilet.
Heeding his dad, Michael headbutted and kicked to settle the score against the older boy with bigger fists. "I battered him," he recalls. The two fathers – patrons of the same local pub – watched on in the front yard.
By 19, he was a mechanical engineer and foreman at a factory of 750 men. By 31, he was off the job with workplace injuries, like so many in his line of work. With three slipped disks and no academic qualifications to his name, Michael seized an opportunity to retrain at the University of Bristol (UoB), thanks to an entry programme for working class and disabled applicants.
Speaking to Michael, you can understand how he ended up an adversarial and campaigning academic. Now a doctor and Reader in Sociology and Law at the UoB, he has consulted with MPs, lectured conferences globally, and is an expert in miscarriages of justice. But one of his greatest achievements is founding the Innocence Network in 2004 to investigate alleged wrongful convictions – it would also earn him the most flack.
Confessions vs evidence
Simon Hall, imprisoned for the vicious murder of 79-year-old Joan Albert, was one of the Innocence Network's biggest cases, but would also precipitate its downfall. After a failed appeal and years of painstaking research on his case by Michael and a team of law students, Hall confessed his guilt in 2013 and killed himself the next year. Michael was devastated and the Innocence Network was shaken to its core.
The UoB flagship project had, under Michael's directorship, established a UK-wide network of 36 universities to investigate miscarriages of justice pro-bono. But suddenly under the spotlight, some of its backers got cold feet. Had a well-intentioned team of law students and academics been hoodwinked by a murderer?
Michael was not convinced, though even Hall's widow who had campaigned for her husband's release, eventually believed he had carried out the murder. Michael reels out examples of cases in which prisoners confessed to crimes they did not commit. "The Birmingham Six confessed. The Guildford Four confessed. Simon was on suicide watch and he was taking every drug he could get."
Only one piece of direct evidence tied Hall to the murder, says Michael. The fibres found on Joan Albert's body were said to be 'indistinguishable' from those found in his car and flat by a forensic scientist. And the jury convicted.
But an independent forensic scientist commissioned by Michael found that the 'indistinguishable' fibres were some of the most common in the world. "It's in police officer uniforms, it's in laptops, it's in the dashboard of your car, it's in the shirt I'm wearing now," he says.
"The fibres were different lengths, different shapes, different thicknesses and different colours. They were not the same."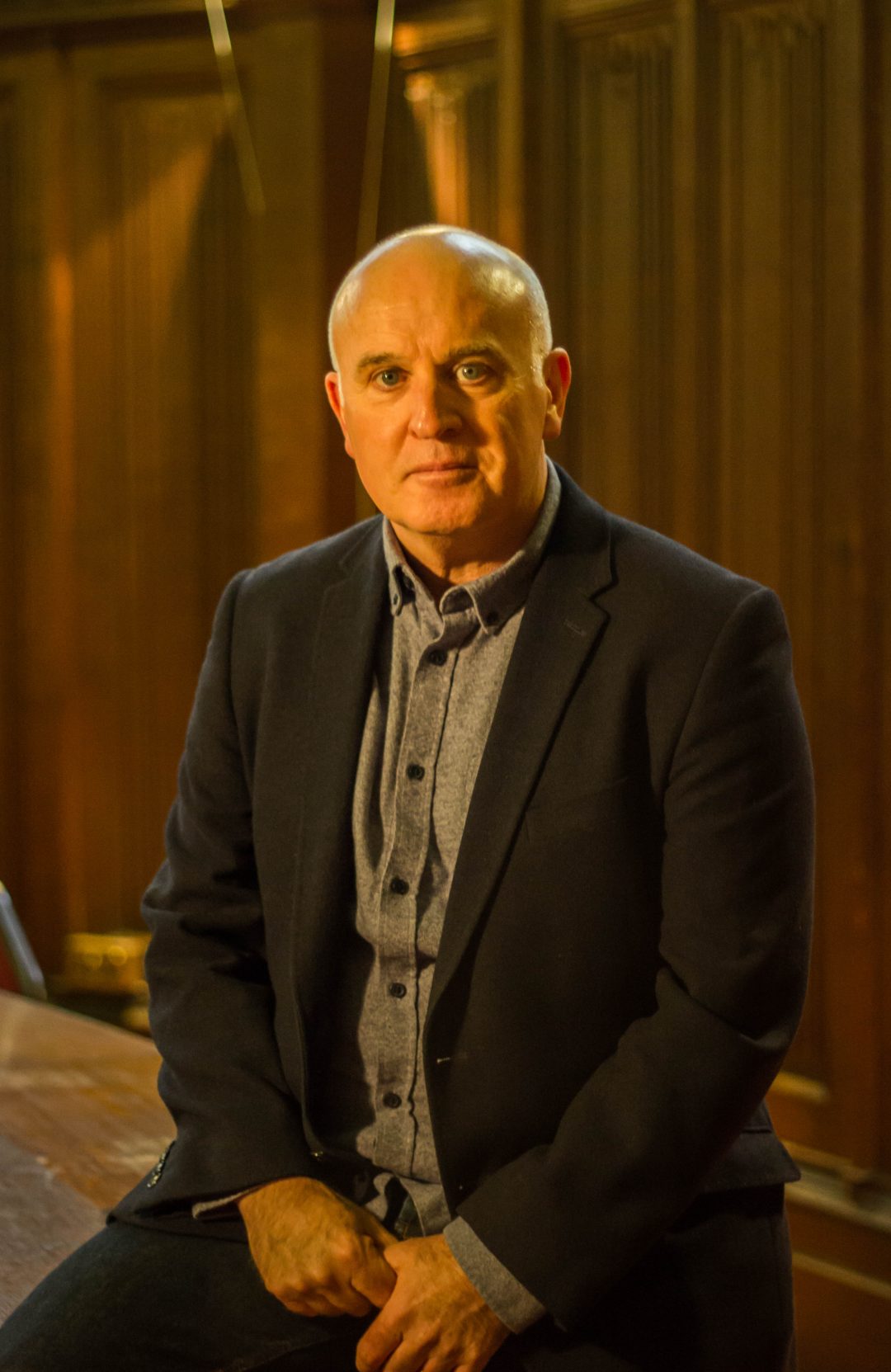 Also, the team of students made a startling discovery before Hall's confession. A DNA profile from the murder weapon had not been disclosed at trial. "I knew this was dynamite," Michael recounts excitedly.
"I was buzzing and couldn't sleep for three days. We knew that we were absolutely onto this."
"A numpty"
In 2007, years before these findings and Hall's failed appeal, the BBC's Rough Justice had him on to discuss the case . Another talking head was a man by the name of Keir Starmer, a defence barrister at Doughty Street Chambers.
At a preview screening, Naughton took offence at the future Labour leader's defence of the Criminal Cases Review Commission (CCRC) and called him "a numpty". Michael believed that the miscarriages watchdog, which screens requests to the Court of Appeal, was warding off challenges to convictions. He feared Hall's case wouldn't get a hearing before the Court of Appeal. "I got up and walked off to the nearest pub…and I was proved right."
Hall's appeal was rejected on the grounds that, although the fibre forensics didn't match, his original team could have made the defence at trial. It therefore wasn't deemed 'fresh evidence', despite no forensic scientists being called by his defence team in court.
As for the DNA profile on the knife, the appeal lawyers never had the DNA developed to prove a mismatch or otherwise, an exasperated Michael explains. But the mismatch had been cursorily referenced, and therefore could not be used in future appeals because, again, it wouldn't constitute 'fresh evidence'. All doors of appeal were closed to Hall, in the rigid framework of the miscarriages watchdog, and Michael's buzzing excitement turned into disappointment.
The Innocence Network couldn't hide from the fact that its record for overturning convictions was slim from 2005-2014: only one murder conviction overturned, by the Cardiff University team.
There was no hiding from it, it was an immensely ambitious endeavour which required specialist investigators and huge resources, not just academics and volunteer law students working nights on a skeleton budget.
Regardless, the Bristol team was inundated with requests for help, acting almost as a 'sorting office', pushing cases to teams across 36 universities. Michael feared that the project had strayed from its roots and accused some of not taking the responsibility seriously.
"I couldn't in good faith keep on sending cases out to universities that are just going to play about with it…let them learn about an alleged claim of innocence…give them a good grade, have a pint, talk about how bad everything is and then they move on."
In 2014 Michael disbanded the umbrella group Innocence Network UK. But it had already exposed that the CCRC was not fit for purpose.
Over the last decade, the miscarriages watchdog has referred less than 1% of cases for fresh appeals. A dysfunctional CCRC should trouble us all, says Michael.
Systemic overhaul
Now, Michael and a small team at Bristol University are preparing to launch a slimmer and more focused project, taking lessons from the trials of its previous incarnation.
Empowering the Innocent is a targeted campaign calling for the urgent reform of the CCRC. "Miscarriages of justice are not rare and exceptional," Michael says. There is a need for a systemic overhaul of the watchdog which is supposed to serve as a safety net for the wrongly convicted.
The team hopes to review a small number of cases that have been rejected for appeal by the CCRC. And in doing so, demonstrate that the grounds by which the watchdog determines the fate of a prisoner to challenge their conviction, are deeply flawed and unjust. "We might not overturn these cases, but we will show what the fault lines are."