'If everything worked you could get rid of cars': Travel is the election issue in Bishopston and Ashley Down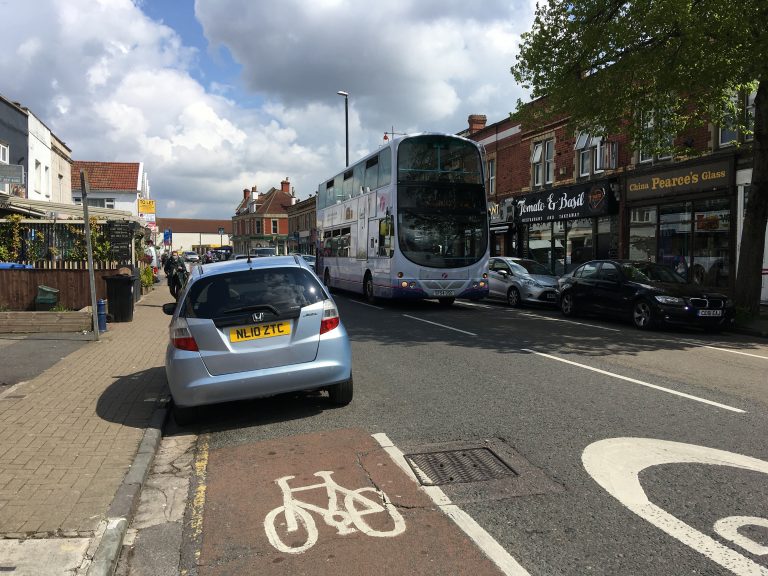 Gloucester Road carves through Bishopston and Ashley Down ward. Double-deckers chug along; stuck behind them, cars stop-start while cyclists squeeze through the gaps. On both sides, dense Victorian housing with no off-street parking leaves cars lining the narrow streets.
In Bristol City Council's 2019-2020 quality of life survey, 88% of Bishopston and Ashley Down residents thought air quality was an issue. A reliance on private cars due to a lack of safe and affordable travel options compounds the problem. Currently the ward has one Green councillor, Eleanor Combley, and one Labour councillor, Tom Brook; both are standing down. As both parties vye for seats, candidates' views about cars will be key.
Active travel and air quality
Perhaps surprisingly, Gloucester Road is one of the city's busiest cycle routes: according to Bristol Cycling, the numbers of cyclists doubled between 2007 and 2017. Cyclists share the potholed bus lane or are funnelled into a bike lane that doubles as a car park, delineated by a strip of paint. Police recorded 119 crashes where a cyclist was hurt on Gloucester Road between 2015 and 2017 – the highest of Bristol's cycle routes.
Bishopston resident Sophie Kidd, who has lived in the area for 17 years, says the road is too dangerous to let her children cycle into town. Pollution also stops her from using active travel more: she is a runner, and notices the "suffocating feeling" from poor air quality.
"We avoid Gloucester Road as much as we can. It's the stopping and starting, where you're constantly getting fumes." Sophie worries that long-term exposure will affect her children. Bristol's Clean Air Zone will not stretch as far north as Bishopston.
Though Gloucester Road has a frequent bus service, it isn't viable for Sophie: "I'm as guilty as the next person – when you compare the cost of the five of us taking the bus versus parking in the centre of town, we opt for the car. If everything was working efficiently you could get rid of cars."
Ross Harrison lives on Ashley Down Road, a major through route to the M32. Traffic queues at peak times, but in spring 2020 it was deserted. "I really noticed how much nicer the air was in lockdown," Ross says. "Now that almost normal traffic levels have returned, I hope we don't forget the benefits home working had to our environment. Poor air quality and needless car journeys are damaging people's health."
He calls it "frustrating" that alternative travel options are more difficult than driving – making people feel they need a car. "Gloucester Road and so many long and narrow streets in Bishopston and Ashley Down could be put to such better use, if only we didn't need to find as much room for cars."
Ashley Down Road is also where a 100-year-old holm oak is threatened by felling. Bristol City Council say the foundations of a nearby house are being undermined by its roots; local campaigners say the impact that cutting it down will have on air quality is worse.
Parking problems
The area has very little off-street parking. Illegal parking across junctions and on double yellow lines are regularly reported by Bishopston and St Andrews Traffic and Parking Group (BOSA), which was started by concerned residents. Recently, the group has run a high-profile campaign against pavement parking, which prevents pedestrians from being able to safely use the pavements – especially people using wheelchairs or pushing prams.
A 2018 report by BOSA fed into a council survey about a Residents' Parking Scheme (RPS). More than 1,600 people responded to the council: 60% were in favour of an RPS for parts of Bishopston. There is no indication if or when this may be implemented.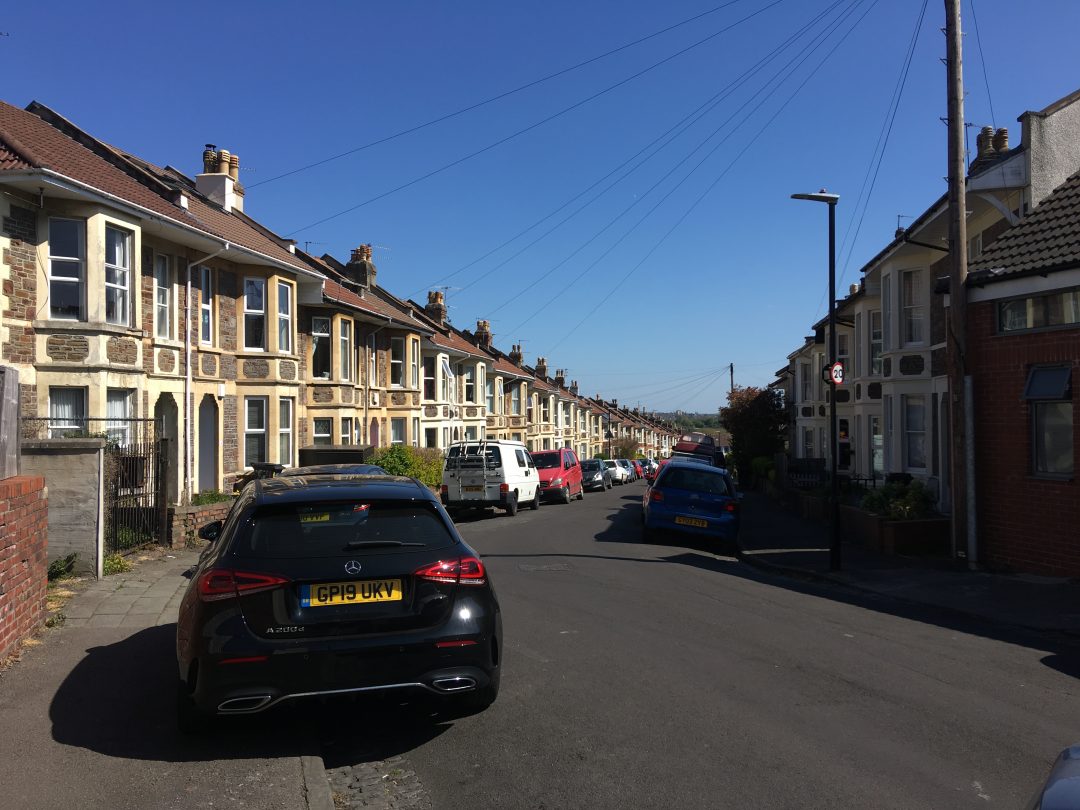 Sophie – who can spend 45 minutes trying to find a parking space in the evenings – says an RPS won't solve things on its own. "It'll be a cost per year and I still won't be able to park outside my house. Unless you get people on a bus or on a bike, an RPS isn't going to help." Shoppers and parents doing the school run would still be able to park for a short time. Even current traffic warden patrols are little deterrent: in an affluent neighbourhood, an occasional fine is a risk worth taking.
Business owners also warn that an RPS would ruin their livelihoods. Bishopston resident Sarah Gillman says it's a difficult balance: "I would never want people not to be able to park in our street and lose the Gloucester Road shops' trade but it's hard – particularly as I'm asthmatic. Our lovely community will slowly die if this isn't sorted out soon."
Who are the candidates?
Before the ward boundaries changed in 2016, Bishopston had been held by the Greens since 2013.
The Green Party candidates are Emma Edwards and Lily Fitzgibbon. Both told the Cable they wanted to protect mature trees in the area, including the Ashley Down oak, and plant more urban trees. They are in favour of an RPS.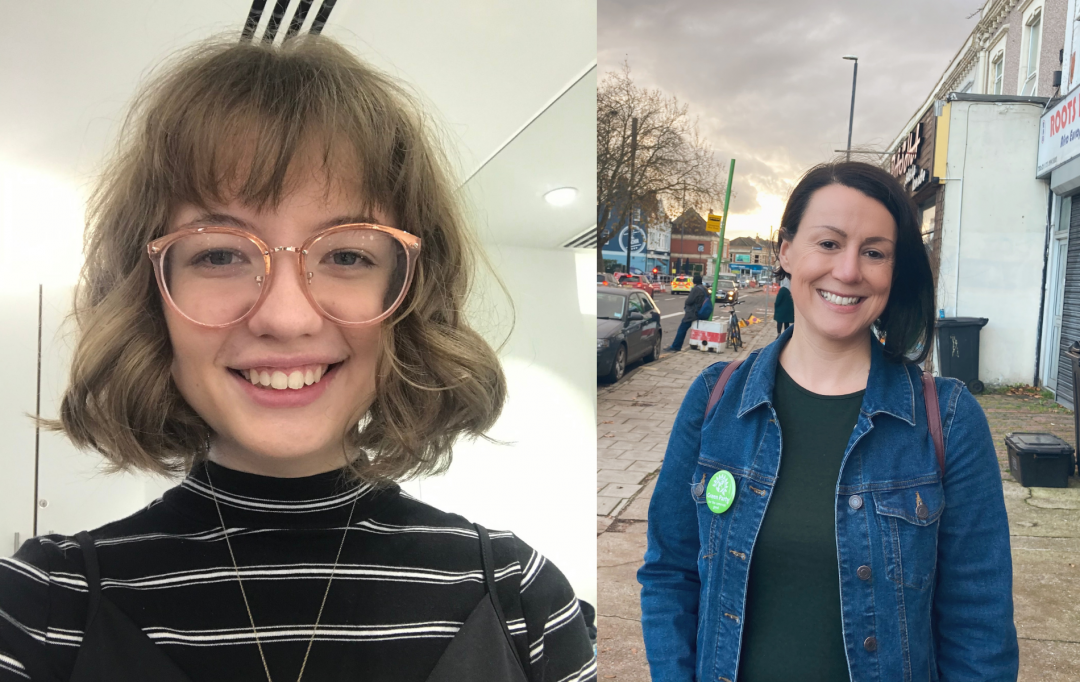 Edwards has lived in the area for 13 years. She says: "We need to tackle the traffic that causes this area to have poor air quality. City centre Clean Air Zones need to be scrutinised to make sure that traffic is not being simply pushed into residential areas." She calls for public transport to be cheaper and for investment in active travel routes, giving people "better options for getting around Bristol other than driving".
Fitzgibbon, who is co-chair of the Young Greens, says: "I would push to improve alternatives to driving, particularly supporting the reopening of Ashley Down train station, and improvement to cycle infrastructure. I would like other methods of transportation to become an easier and more attractive offer."
Running for Labour are Joe Rayment and Eileen Means. Rayment became the youngest councillor in Bath and North East Somerset Council when elected to Twerton ward in 2015, while Means was councillor for Brislington West from 2015 to 2016.
Rayment says his focuses are planting trees and investing in active travel and public transport, including Ashley Down station. Until it opens, he is calling for "eliminating rat-running with 'liveable neighbourhoods', where some roads are strategically blocked at one end with planters or trees." Over 80% of residents support the idea, he says. Overton Road in Bishopston is being considered by the council as somewhere where cars could be restricted, but it is outside the ward boundaries.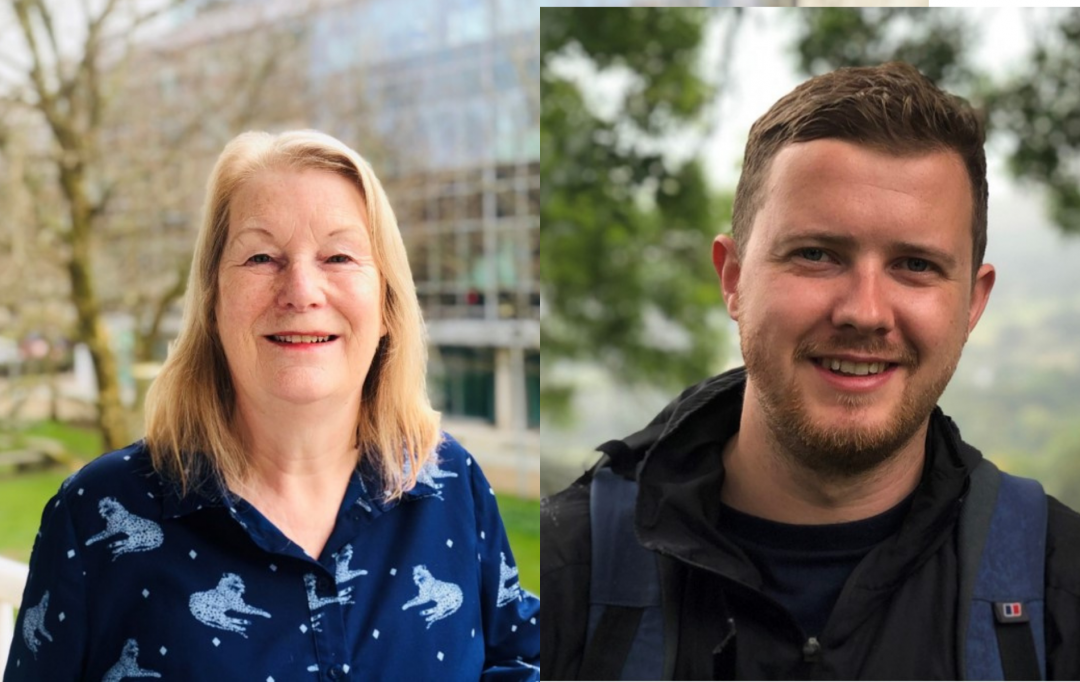 Means says Labour have identified areas for tree planting, including Dirac Road play area. She supports planting 'tiny forests': "These not only help reduce pollution, but can include fruit trees to provide free, local fruit for communities. We'd also push for more trees lining roads in the ward, where pollution is worst."
Standing for the Liberal Democrats are Phil Kemp and Becky Lockyer. Kemp could not be reached for comment. Lockyer came fifth when she stood in the ward in 2016. She says: "The only way to tackle pollution in Bishopston and Ashley Down is to get people out of their cars, which means working with local residents to provide them with safe streets and reliable public transport." She also wants to keep pavements clear from cars, bins and "inconsiderately abandoned" e-scooters.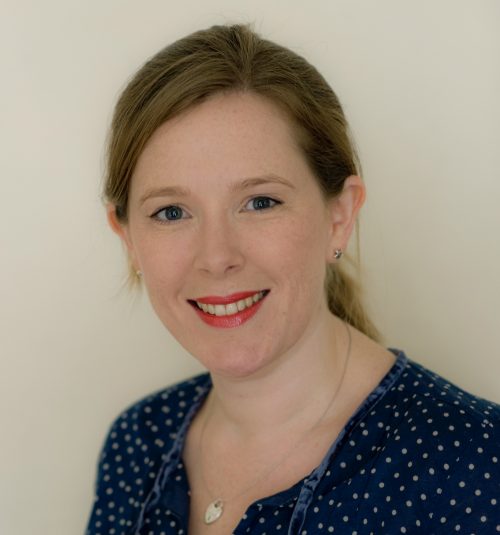 "By enabling people to safely walk or cycle, or use public transport, car usage will drop and the reduction in noise, pollution and danger will encourage others out of their cars, creating a positive momentum for change," she adds.
The Conservative candidates are Tony Holdsworth and Adam Brown. They did not respond to our requests for comment.
Ashley Down resident Ross says whoever is elected shouldn't be afraid to propose radical changes: "It's so obvious that the council needs to do more to help people and encourage sustainable transport use. I think more people realise the need for strong action than councillors think."