'We just want to see change': the Lawrence Hill residents feeling left behind by their councillors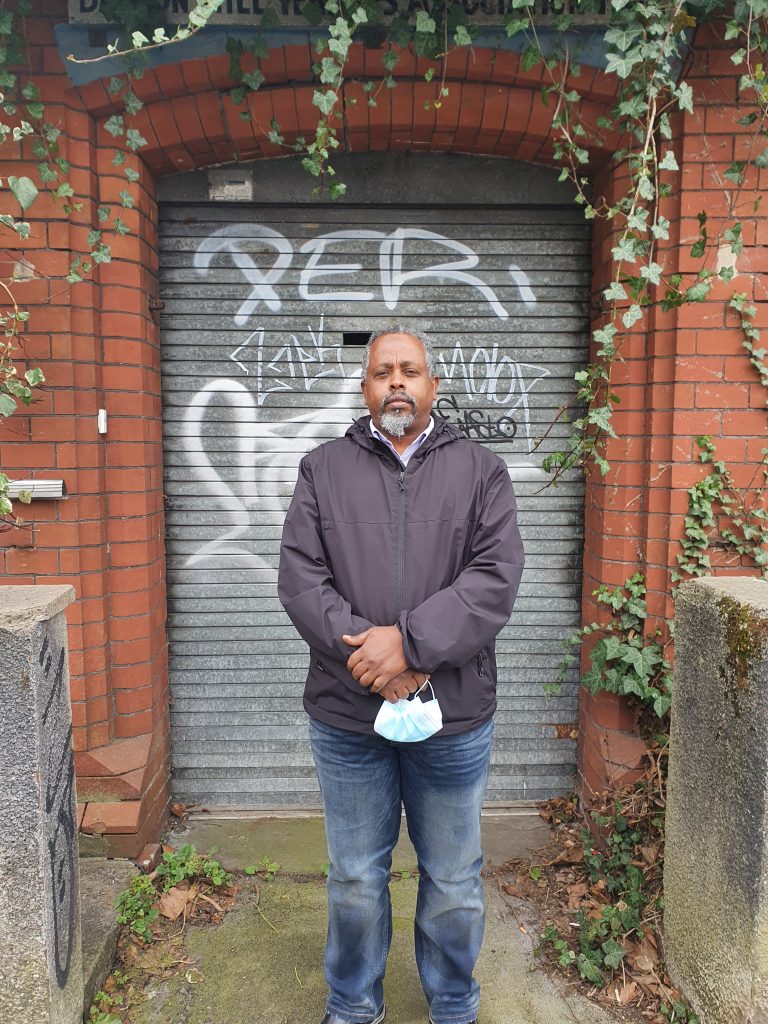 I meet Zeinab* sitting on a bench in Barton Hill's Urban Park, after doing the school run. She has been living in Corbett House, a nearby high-rise, for eight years, and I ask if she'll be voting in May.
"There's no point, because I don't see councillors and the council doing anything for us," Zeinab replies.
"Look at how the park looks!" she says, pointing to potholes in the ground. "I've heard they've got funding for it but, apparently, they haven't got the time to fix it."
Extending from the business quarter of Temple Quay to bustling Stapleton Road, the traditionally Labour ward of Lawrence Hill is Bristol's largest. With 60% of votes cast in their favour, the 2016 local election was a landslide win for Labour councillors Hibaq Jama and Marg Hickman – who is standing down this year – with Green candidates coming a distant second.
But in recent months, residents and local organisations like Bristol Somali Community Association (BSCA) have been speaking out about councillors' lack of meetings with residents, their interests and concerns not being adequately represented in City Hall, and generally feeling left behind. Could the ward be in for a tighter race in May's elections?
Lack of representation
In 2000, the New Labour government pumped £50m of regeneration money into Barton Hill. But building a new health centre, a school, and housing hasn't changed the area's – and the wider ward's – status as among the city's most deprived.
Samira Musse lives in a local high-rise and runs the Barton Hill Activity Club. She hoped a majority Labour council would bring about change. But four years on, "our parks are still broken, our houses still have damp, and anti-social behaviour is still there", she says.
People are "very fed-up", says Abdihakin Asir, the chair of BSCA, which offers community support for residents of Barton Hill, home to a sizable Somali population. Asir has been vocal online about issues affecting Lawrence Hill such as flooded underpasses, underfunded parks and flytipping.
For years, Asir says, residents have complained about a lack of regular, timetabled surgeries in Lawrence Hill for residents to raise concerns directly to councillors. He and others have also voiced particular concerns about Jama's absence from council meetings. Her lowest attendance record was 43% in 2017/18 and 2018/19 (May-May), while Hickman's was at 61% in 2017/18.
While recognising that attendance has improved significantly (84% for Jama and 97% for Hickman between May 2020 to March 2021), Asir says that a "lack of representation is the foundation of all problems in Lawrence Hill". He says decent schools, spaces for teens and a library in Barton Hill are still missing, and has been calling for a long-abandoned building to be converted into a youth centre.
Jama, who is running again in May, did not answer questions about meeting attendance but Hickman explains she had a major operation in May 2017**. In a joint statement to the Cable, the councillors also said they have held monthly surgeries with Easton ward colleagues since 2016, alternating between Easton Community Centre (which sits just outside the Lawrence Hill boundary) and Barton Hill Settlement. Some other two-councillor areas, such as Bedminster, have monthly surgeries within the ward.
Hickman and Jama defended their record as councillors, pointing out that they have been working in a context – a decade of austerity – quite unlike that of New Labour's first term, when major investment was being pumped into areas like Barton Hill. They cited local achievements, such as refurbishments at Felix Road Adventure Playground, Junction 3 Library, which opened in 2013, Cllr Jama's role in securing Channel 4's Creative Hub in Bristol, and the 'Tidy BS5' initiative as examples.
The councillors acknowledged delays in refurbishing the Urban Park – funding for which was secured in 2019 – but added that they had "been working to expedite it" and would have more news "soon".
'We found we were being ignored'
Back at the park, Zeinab sighs and says she feels "stuck" as she discusses drug and anti-social behaviour problems in her building and the surrounding area. The council could do more to solve these issues, she says. But when drug users are housed in high-rises full of young kids, "what do you expect?", she asks hopelessly.
Labour's new candidate to replace Hickman, BS5 resident Shona Jemphrey, is pledging to be responsive to the concerns of residents like Zeinab, and to hold monthly meetings. Active in the local community and online, and offering a fresh face for voters, she says her approach "is being supportive rather than 'we should do this or that'".
"I'd listen to what people have to say," the ex-Green Party member says.
But Jemphrey's former party has been campaigning fiercely in Lawrence Hill since the last election, pledging to hold weekly surgeries, respond to emails within 48 hours and actively address issues like flytipping.
"I always supported Labour, but we found we were [being] ignored as the Somali community, especially in Lawrence Hill," says Yassin Mohamud, who is running as a Green candidate in the ward alongside Jon Eccles. While acknowledging Lawrence's Hill's historic Labour lean, Barton Hill resident Eccles, who was a runner-up in the 2016 local election, hopes the party's campaign has given residents a choice.
"We just want to see a change," says Samira Musse. "If [the Green Party] are willing to be the change, we'll give them a chance."
But despite residents' unhappiness with the status quo, low voter turnout in the ward and loss of faith in authorities mean Lawrence Hill's election result remains unpredictable.
The choice isn't so much about candidates' politics, emphasises Musse. "All I care about is people getting what they're entitled to," she says.

This article originally appeared in print before the candidates for the Lib Dems and the Conservatives were announced.
You can now read the full list of candidates standing in Lawrence Hill from all the parties.
*Not her real name
**This article was updated on 15 April to reflect the fact that Councillor Marg Hickman had a major operation in 2017, which affected her attendance.