Do we need local councillors at all?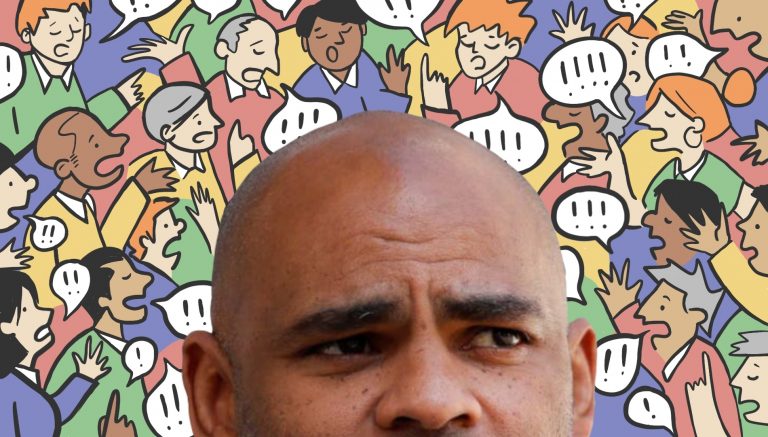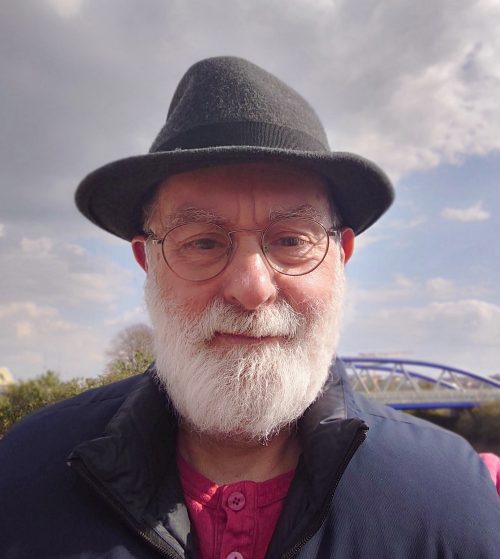 Statements from other councillors: Mike Davies (Labour), Jo Sergeant (ex-Labour, now Green) and Olly Mead (Labour) have crystallised a shared suffering. It is a "demoralising experience", "so much talent and expertise wasted", declares Davies. "Councillors are seen as an annoying inconvenience to the mayor", who has "set up a whole alternative council to make policy in his city office", writes Sergeant. Mead says the current mayor is "trying to find ways of avoiding working with the council wherever possible".
Three councillors, at the time all Labour, publicly saying their own mayor bypasses elected councillors, even from his own party. A recent document about how decisions are made at the Council (Audit Committee 22 March) shows the mayor has virtually written out the councillor role.
And for me? It made me ill. I witnessed the consolidation of power by the mayor, the fading role of councillors and reduced scrutiny of the mayor's actions. It seemed impossible to stop. I had to get out.
So how did it come to this? I recently asked the mayor this question; he explained that, when he was working with the council a decade ago, he asked officers about collaboration with councillors. He said they replied (back in 2010): "Officers look on councillors as a bit of a basket case, it is not a healthy relationship". He seems to have held on to this view. Earlier this year, he wrote in reply to a public question: "Councillors in and of themselves are not synonymous with a functioning democracy."
Councillor Mead's statement gives a similar impression of the then culture: "I was genuinely shocked at the hardcore partisanship of councillors." Mead continues by explaining that, a couple of years later, the first mayor, George Ferguson (2012-2016), battled with councillors. It ended with that mayor's "crucifixion". And in 2017, the Bundred report investigated the poor relationship between officers and councillors during Mayor Ferguson's time contributing to serious failings by the council.
No wonder Mayor Rees has taken what many view as a hard-line approach and avoided councillors, almost writing them out whenever possible. He says he is focussed on getting things done.
Are councillors simply getting the treatment they deserve for their partisanship and poor relationship with officers? Is this why the mayoral model has gone down so badly with some? It does seem from the statements above, and the Bundred, report that it was all pretty dysfunctional.
The mayor also offers an olive branch, saying there is an open door to councillors to undertake policy development. That would really enrich their role. If so, and whoever the new mayor is, perhaps new councillors could grab hold of the opportunity and re-write their job spec; councillors for the 21st century and worth more than the basic allowance of £14,000 a year?
Time for a new start?
Bristol goes to the polls on 6 May to elect the mayor and all 70 councillors. As many are standing down, new names have come forward, bright, young things (relative to me that is), full of hope, wanting to make a difference. Why should they pay for the errors of their predecessors? Continuing on as before is not sustainable, not for their mental health, nor for Bristol.
One response is to kick out the mayoral model. This is being tried by a Lib Dem-Conservative policy alliance. Both their mayoral candidates, Caroline Gooch and Alastair Watson, are standing on this platform.
But there might be another way. Councillors could respond by embracing what the current mayor suggests. He lists so many challenges they could help with in developing policy. Crises are everywhere: mental health, housing, child poverty, recovery from Covid-19, decarbonisation, transport and more. He says councillors can get stuck in, create working groups, bring in resources from outside for better policy. I interpret that as becoming part of the organisation dedicated to getting things done – like a corporation – the New Corporation of Bristol.
For this to work, councillors must leave their party political biases at the door, it's about mucking in, working together, collaborating with others. Can this happen?
The voting system changed in 2016. Before, there were three councillor elections within four years. It's now once every four years. Conservative councillor Steve Smith says it "gives us that stability" in order to get things done. Labour's Olly Mead says he and his Conservative counterpart in Horfield, Claire Hiscott, work together very well and only "for about six weeks we enter silly season, slug it out for re-election and after the results we start playing nicely again". Maybe the new stability makes cooperation possible.
Getting the right things done
Getting things done – the argument often used in favour of the mayoral system – is one thing. Making sure they are the right things is different. Value for money needs to happen too – that's the realm of scrutiny. Controversial decisions in recent years include starting and continuing Bristol Energy, locating the Arena up in Filton, inviting the University of Bristol on to part of Temple Island (now delayed until 2025) and a strange deal with Legal and General to build offices on the other half, delays and the shape of the Clean Air Zone and lack of provision of affordable housing. I could list more.
The money spent is your taxes, and if decisions are wrong it's your city and quality of life that declines. Councillors are your elected representatives to speak for you. These decisions and progress reports require scrutiny. Elected councillors are saying that attempts to check up on council PR, use of consultants, spend and investment have been hindered.
The mayor has side-lined councillor scrutiny. "Visibility of the mayoral model is about transparency and democracy," Marvin says. Indeed it is, but local democracy is more than that. Who brings the checks and balances? Who reviews the press releases to make sure the electorate are reading the truth? Who reviews the actions of these newly created One City boards of business people and lobby group representatives that are barely scrutinised?
Seventy new and re-elected councillors will soon start their stint. They would be wise to drop excessive party allegiances, go through the training program that I helped design, start making a difference, dive into policy development, tackle one of the mayor's declared crises, and develop a healthy relationship with officers. The current mayor welcomes such activity.
New councillors will also need to make a difference by strengthening the checks and balances, including scrutiny and audit, reversing some of the constitutional changes that happened during my time. For example, the mayor's forward plan – the notice given to councillors to scrutinise proposals before formal decisions are made – was reduced from three months to only 28 days. Again, I could list more.
Getting the right things done with scrutiny
This new positive world will need councillors to work together. It's likely one party won't have a majority this time. Perhaps a new or re-elected mayor will be more amenable. The current mayor is positive about policy development, less so about traditional scrutiny.
Visibility of councillors is important; recording meetings on YouTube improves that, and long may it continue. The local press plays an important role. The voter needs to make an informed decision, hear the truth and judge the mayor on what they have done.
So, there's lots to think about when you cast your vote for your councillor(s) in May. Can they work across party lines? Have they got the skills to play a role in policy development? And scrutiny? And the mayor – will he or she welcome councillors wanting to take back some of their democratic duties?
Clive Stevens, former Green Party councillor (2016-2021) and author of the book, After The Revolution, is currently writing about Bristol's shortage of affordable housing; using his experience from Planning Committees.