Green spaces a priority for voters in Horfield, where every vote could be crucial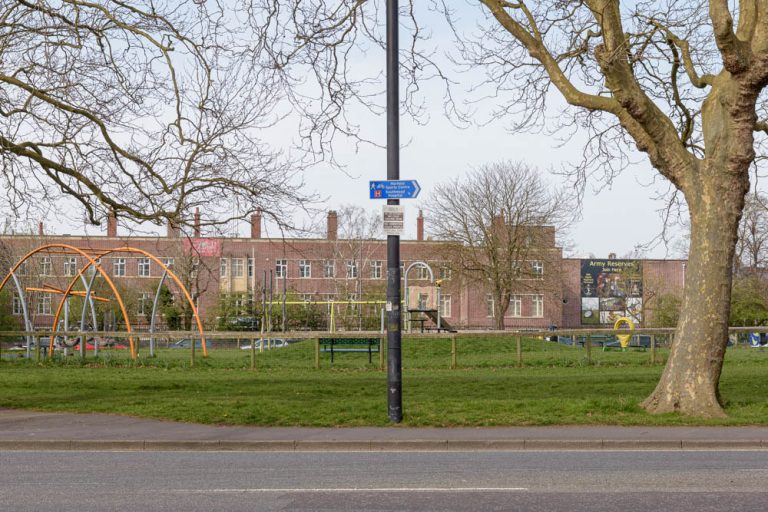 "I only found out the other day that in the last election, the Conservative candidate only got in by one vote." Horfield resident Roy Jones, 70, tells the Cable he's unsure who he'll vote for in the upcoming mayoral election, because he's sceptical about the role, but will be backing Labour councillors in Horfield.
As Jones rightly points out, Conservative Claire Hiscott – in an almost comical sign of how close local elections can be – got just a single vote more in 2016 than Labour's Teresa Stratford, who came in third. Hiscott, who was first elected in 2013, now chairs the council's people scrutiny commission, which, among other things, has scrutinised the council's failings of SEND children, is standing for re-election. 
Labour councillor Olly Mead, who came first in 2016, is standing down after seven years. He recently criticised the Labour mayor, Marvin Rees, for treating councillors like a "nuisance to be barely tolerated", and called for elected members to have more meaningful input.
Defending his seat for Labour are Tom Renhard, who is involved with community union ACORN and local mental health campaigning, and Philippa Hulme. Besides Labour and the Tories, the Lib Dems have also had Horfield councillors as recently as 2014 – but came last in 2016, behind the Greens. 
According to numerous measures, such as home-ownership, social housing levels, crime rates and local demographics, Horfield is a fairly typical Bristol ward that reflects the wider city, with richer and poorer neighbourhoods sitting side by side.
Here, more so perhaps than elsewhere in the city, every vote will count.
Vital green spaces
Speaking to local residents and councillor candidates, an issue that came often was green spaces and litter. Horfield has Monks Park, Horfield Common (which spills over into neighbouring Bishopston and Ashley Down), and other small green spaces. But there's still a feeling that they are neglected and need more investment.
One young mum, pushing her baby around Horfield Common near the leisure centre, said the area's green spaces need to be better looked after. Meanwhile, Roy Jones mentioned litter as his biggest concern locally.
Some local residents have been doing litter-picking sessions to tackle the issue. In recent weeks there has been a fair amount of chat on social media about an unauthorised encampment parking up on Horfield Common, but bins were provided to avoid litter problems.
Tucked away between Horfield Common and Southmead is Manor Farm, a 1950s housing estate. Manor Farm Community Hub (MFCH) are a local group of volunteers who have been campaigning for years for greater investment in local green spaces.
The organisation was set up by a group of residents, who felt there was a need for a community space as well as new housing. That campaign has lasted over a decade and has been a "huge battle", says Caitriona Burke, the group's building and green spaces officer. 
Now though, the community centre has been granted permission by the council as part of a housing development, and building work on Bishopthorpe Road will start this autumn. MFCH, who hope to run the space, are "absolutely over the moon that this will happen", says Burke.
But green spaces in the area feel neglected, she continues. In Maskelyne Park, play equipment and a sports pitch were removed over complaints about noise and anti-social behaviour in 2017.
It now lies empty. "My son has now grown up without it," Burke says. "The kids on this estate are feeling very neglected."
Bristol City Council apologised in February this year after workmen were narrowly prevented from digging up the green space where children play on Butterfield Close to replace it with parking. The council admitted residents had not been given enough warning before the work began, and promised to review their consultation processes. "There has been no communication since," Burke says. 
Conservative candidates Claire Hiscott and Jake Emsley said they were "committed to improving local services for everyone in Horfield" and would "fight to see repairs and improvements to local parks and green space".
"Throughout lockdown, children in Manor Farm have been deprived of play space, where the council has failed to repair swings and slides," their statement said. "In Monks Park, elderly residents have restricted access to the open space, because of badly-designed gates effectively keeping out mobility scooters. We believe everyone has the right to access space to exercise, relax and play if we are to recover fully from the effects of lockdown."
Both Labour candidates also mentioned green spaces as a key issue. Philippa Hulme said: "My number one priority is to improve and maintain all its green spaces – including tiny squares, left-behind parks, and Horfield Common – to enhance the lives of people of all ages.
"I would collaborate with residents to find out what they want (perhaps age-appropriate play equipment, outdoor gyms, better seating, more trees, or community gardens) and work hard to find funds to deliver this. I would also do everything possible to solve the rubbish and fly-tipping problems."
Tom Renhard said: "My number one priority would be to focus on supporting and enabling our amazing communities across Horfield to achieve their ambitions. Whether that be ensuring the community hub gets built; new swings are installed at Maskelyne Park; and the Friends of Horfield Library group continues to thrive, among many of the fantastic things already happening. My priorities will reflect the priorities of Horfield residents."
Strong sense of community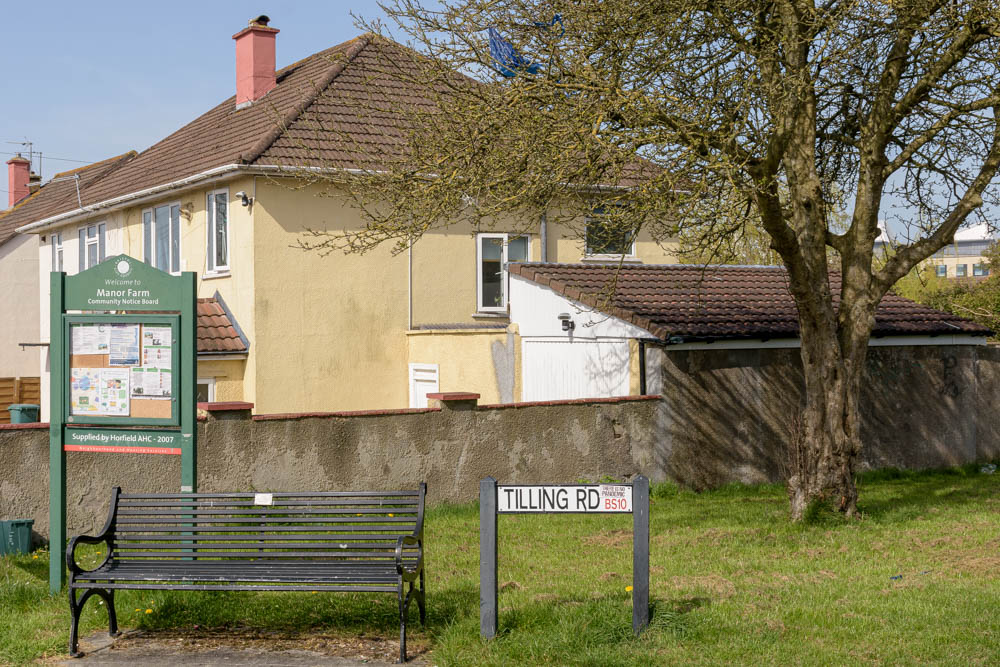 "The community here is strong," says Burke. "It has a voice, it just needs to be pulled out. It doesn't matter who is elected, we want them to engage with us.
"Our community is made up of a variety of opinions," she adds, criticising the confrontational style of tit-for-tat campaigning by councillor candidates. "What we want is actual action on the ground.
"It was already a community that was deprived and struggling, then the pandemic hit." She says a particular rallying point for local residents has been the community wellbeing garden where they grow food. "It's been like a rebirth." Now Manor Farm will finally have the community space that residents have been calling for for years.
This sense of community in Horfield is also important for local resident Rhoda Lock, who lives on the other side of the Common. For this reason, she's particularly worried about the growth of houses in multiple occupation (HMOs) in the ward, and the impact of more people, cars and noise.
"The more there are, there's a loss of a sense of community. They don't care, they'll move on again in a year or so. Me personally, because my husband died suddenly and unexpectedly eight years ago, then I had cancer, and the fact that I had a community of nice neighbours was so important to me, so helpful."
Horfield has one of the city's highest proportions of HMOs, at 41%. The council has brought in a policy to restrict HMOs where there are already 10% or more in the area, and Horfield residents are currently being consulted on plans to extend Bristol's landlord licensing scheme to the area, in an attempt to give renters greater protection, and crack down on rogue landlords.
Rhoda says she'll be voting Lib Dem in all the elections, because the candidates live locally, and said they would put a cap on HMOs. Lib Dem candidates Michael O'Shea and Tracey O'Reilly said in a statement*: "The community spirit in Horfield is fantastic, but all too often local residents tell us they feel forgotten and want change.  Little investment, play equipment, bins and services removed – without consultation or replacement.
"We live in the ward, and we know first hand the impact of more traffic – local roads used as dangerous rat runs, crazy parking, and poor air quality. That's why we are campaigning for pollution monitors throughout the ward, and a full traffic review that takes into consideration local people's opinions. 
"Traffic is just one of a myriad of issues that urgently need addressing, in a ward that has been frankly neglected. We have a massive to-do list, and we will not let our neighbours down."
At the last election in 2016, the Lib Dems came last, behind the Greens. This time around, the Green candidates Anna Meares and Isaac Price-Sosner told the Cable their priorities would be reducing traffic, cheaper public transport, more cycling infrastructure and better air quality.
Meares said: "In Horfield, traffic levels are higher than ever, as a result of poor cycling and walking infrastructure, and increased through-traffic. During the pandemic we have seen the benefit of reduced levels of vehicles on the road, resulting in noticeably improved local air quality and a reduction in symptoms of respiratory diseases. Things must not go back to how they were before. 
"I want to create a Horfield where residents feel proud of their area, and are confident walking and cycling in our neighbourhood, free of vehicle fumes and dangerous levels of traffic."
On 6 May, the fate of a few seats should decide whether Labour stays in control of the council. In Horfield, which was such a close race between the Tories and Labour at the last election, just a handful of voters could have a big say in the outcome this time.
*The statement from the Lib Dem candidates was added to the article on 30th April.