On 25 September 2018, Luke Naish attended A&E at Weston General Hospital after calling 999. He was agitated, and pulled at his hair while discussing a detailed plan for completing suicide. He described hearing voices telling him to kill himself. According to a record of the visit, 28-year-old Luke "stated to the triage nurse that he would 'kill himself if he wasn't sectioned'".
The nurse informed the intensive services team at Avon and Wiltshire Mental Health Partnership (AWP) that she could not discharge Luke because of his suicidal intent.
Earlier the same day, Luke's care coordinator from AWP had visited Luke's flat on Bristol Road-Lower in Weston-super-Mare. Mould was growing on plates in the fly-infested kitchen. Luke explained the same detailed suicide plan, and said a hospital admission "would be helpful". Instead, a review meeting was scheduled.
When AWP staff saw Luke in hospital, they did not admit him. They attributed his agitation to drugs he had taken: Luke had both psychosis and substance misuse issues. They concluded he had come to A&E because he felt lonely, and sent him home – alone.
Four days later, on 29 September, Luke carried out his plans to end his life and was airlifted to Southmead Hospital. He died there on 2 October.
An inquest into Luke's death concluded in January 2021. Evidence was heard that AWP staff were hugely overstretched, and that a legally-obligated care package was not consistently in place. However, coroner Dr Peter Harrowing concluded that there had been no failings. Luke's family are the third supported by charity INQUEST to criticise Harrowing's 'uncritical' inquests. They are now crowdfunding for a judicial review to re-examine the findings, and want to change the system for good.
Struggling to care for himself
"Loveable and lovely" is how Christine Naish describes her grandson. As a young child, Luke was curious, often out in the garden, exploring. He was bright, happy, and constantly made them laugh. He was kind to animals, even spiders, which he'd gently move out of the house.
"I think that's what his downfall was, he was just too kind to everybody," says Sarah Burrows, Luke's mother. "He looked at life with innocence. Even when he was an adult, he was almost like a child."
As a teenager, growing up in Cheddar and Axbridge, Luke began to smoke cannabis. The first sign of his future mental ill-health was paranoia, but the family connected with local child and adolescent mental health services (CAMHS), including a community psychiatric nurse they describe as "wonderful".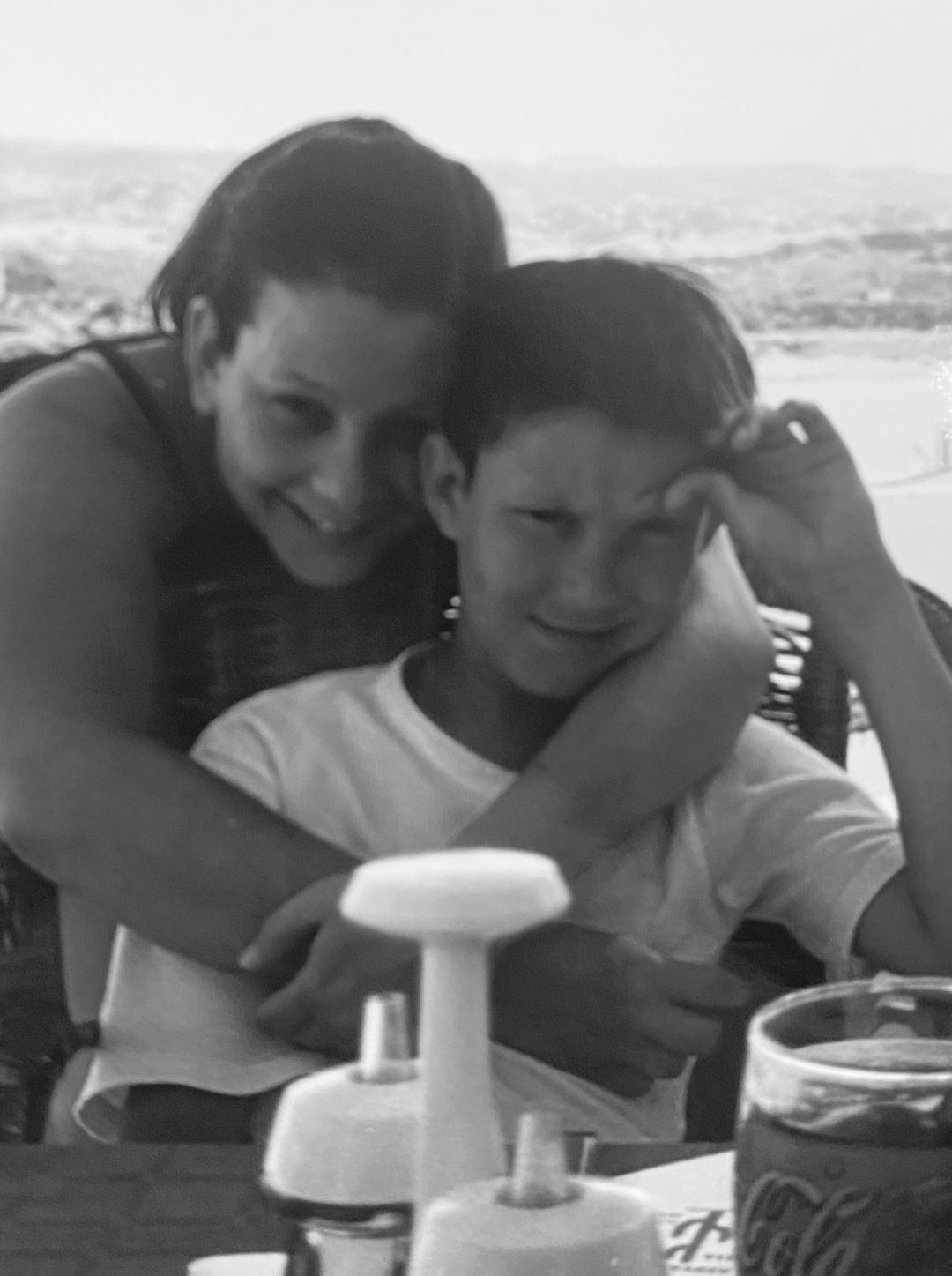 But once Luke was too old for CAMHS "the good days were over", Christine says. Under adult mental health services, Luke's care providers changed, and his family say the lack of continuity and specialist help made them feel "abandoned".
Luke struggled through periods of dependent drug use, though he successfully completed a rehab programme aged 24. After being the victim of a traumatic robbery and assault, he began to experience psychosis. Though he had a flat and was under the care of AWP's community mental health teams in North Somerset, Luke had periods of sleeping rough and sofa-surfing with family. He increasingly couldn't look after himself.
"We weren't professionals," Christine says. "We could care for his needs, make sure he was fed and watered, things like that, but he'd lost the ability to do simple things. It was clear that he needed a lot more support – professional support – than we could give him."
Staffing issues in North Somerset's community mental health teams
In November 2017, Luke was detained under the Mental Health Act (MHA), but gradually improved once his psychosis was being medicated with regular injections. He was discharged and went to Christine's house for Christmas. "It was absolutely lovely to have him back," she says.
By January 2018, he returned to his flat and was in the care of AWP, which under section 117 of the MHA was required to provide aftercare for as long as Luke needed it. It took 37 days – until 1 February – before care provider Manor Care visited Luke.
At the time, AWP had significant staffing issues. When the Care Quality Commission inspected AWP in December 2015, inspectors spoke to 50 people who all "expressed concerns about staffing levels and staff turnover". By June 2017, AWP were "making efforts", but in late 2018 teams still weren't meeting minimum staffing requirements.
North Somerset's community mental health teams had unfilled vacancies while caring for Luke, due to "a lack of suitably qualified applicants and delays in finding suitable agency staff", AWP says.
In 2018, suspected suicides by people in contact with AWP's mental health services rose by 32%, from 59 to 78, compared with the previous year.
Luke's care coordinator had 27 patients instead of the recommended 15. A report by AWP reviewing Luke's care states that his care coordinator "had to decide between completing risk management plans and care plans, and visiting patients. [He] chose to visit the patients on his caseload".
When Luke died in October, some of his care plans had not been updated since January. There were no risk assessments regarding substance misuse. "Due to [Luke's care coordinator]'s workload, he did not have time or space to consider this risk, complete a care plan or action this care plan," the same report notes.
AWP did not conclude a "causal link" between excess workloads and Luke's death, but did mark "missed opportunities to intervene and change the direction of [Luke]'s care". Their report recommended:
Employing more staff.
Reducing caseloads.
Weekly meetings to monitor caseloads.
An audit template for caseload supervision.
Completing a form when patients change the information shared with next of kin.
Updating risk and care plans when patients are using illicit drugs alongside anti-psychotic medication.
The Cable asked AWP what progress has been made in these areas but they did not answer this question.
Care support withdrawn
Though Luke was seeing care staff daily, he was struggling: on 24 May 2018, Manor Care told AWP "the current provision isn't working". All parties met in June and agreed that Luke moving into supported accommodation was the best option. "Luke wanted to go, he knew he couldn't cope," Christine says.
But Luke's care coordinator didn't action this until almost four months later. Sarah says Manor Care was keen – records show the provider recommending the move three times in August alone – and the delay was on AWP's side: "In between Luke being told, 'Yes, you've got a flat with lots of care and help' to him constantly asking me, 'Mum, are we going to go and see it?' – I just had no more communication from them [AWP]," she says. "And so Luke just gave up, and I don't blame him. I really don't blame him."
In July, Luke took an overdose. He began to use drugs in front of staff. He went missing. His suitability for supported accommodation was reassessed due to his "erratic behaviour". As a result, Manor Care withdrew its daily support without AWP assigning another care provider, despite the legal obligation to do so.
Sarah feels Luke fell through the gap between mental health support and drug rehabilitation services. "There's no drug workers or people who are experienced with working with drugs and mental health", she says. "It's one or the other."
In a meeting between Luke and AWP's intensive services team on 23 August, the notes state three times that Luke was "unmotivated", "not interested" and "not prepared" to tackle his drug use or engage with drug and alcohol service Addaction. The same notes conclude: "The best care pathway for Luke would be for him to attend Addaction".
Communications cut off
In late August, Luke told AWP he didn't want Sarah to receive information about his care. Luke was judged to have had the capacity to do this; at the inquest an AWP employee said a formal capacity assessment should have been conducted, but wasn't.
With increasing exasperation and desperation, Sarah and Christine began to call and email AWP staff. "Have we just got to sit and wait for something bad to happen?" Sarah wrote.
"Had we known, we would have been there for him," says Christine. "The last time I saw him, he rang me and said he had no food. We went in and took him three bags of food. He was living in squalor. Had I known he was so ill, and his state of mind, I would have taken him home. Any one of us would. We hadn't abandoned him, we never would. We didn't know."
On 27 September, two days after Luke asked both his care coordinator and A&E staff to detain him under the MHA, Luke was discussed at a case management meeting. Notes state his suicide risk was "to be reviewed further, medium at present", and suggest looking into residential rehab.
On 1 October, at 9.30am, Luke's care coordinator actioned applying for supported accommodation, as discussed on 19 June. At 1pm, he took a call from Southmead Hospital informing him that Luke had been admitted.
After Luke died, his family wrote in a statement that they were "extremely grateful" to the passersby who found him, and the emergency services: "They gave us three whole days to be with Luke and say our goodbyes." Unbeknownst to them, Luke had signed up to be an organ donor, and his organs saved at least three lives: "We feel honoured that his legacy lives on."
Coroner: no report to prevent future deaths
When an 'unnatural or violent' death occurs, a coroner must hold an inquest. Because Luke was under AWP's care after being detained under the MHA, the family were able to request an Article 2 inquest, with a higher level of scrutiny.
Luke's family, and Avon area coroner Dr Peter Harrowing, attended hearings in October 2019, September 2020, and January 2021. They heard from AWP staff and other medical professionals involved in Luke's care. The inquest took two years but the record fits on a single page: when Luke took his own life, Harrowing concluded, "he was probably suffering from an episode of psychosis of unknown origin".
When Sarah heard the verdict she ran out of the court, crying inconsolably. Christine says: "Hearing the coroner's disgusting verdict, where Luke was blamed when nobody else was, after all the evidence we'd heard – it was shocking."
Harrowing did not make a report to prevent future deaths, which would have acknowledged failures in Luke's care. According to Avon's senior coroner, Maria Voisin, this should be done when an inquest uncovers "matters which give rise to a concern that a risk of further deaths exists".
"If we'd had justice for Luke, if the failings had been noticed and acted upon, we would have felt a lot better," Christine says. "We would still have been sad, losing Luke – of course we would – but we would have felt that justice had been served, and it hasn't. We could have let go of him but we're still having to fight. We haven't put Luke to rest."
Giving Luke a voice
Luke's family has been supported by legal charity INQUEST. "Luke's family were relentless in their fight to get appropriate care and treatment for him," said a spokesperson for INQUEST. "Nobody should have to fight for this, but sadly people with dual diagnoses too often struggle to access joined-up support.
"Both Luke and his family were failed by a stretched and disjointed community mental health system, and an inappropriate crisis response," the spokesperson added. "They have been failed again by this inquest."
Luke's are the third family represented by INQUEST to criticise Harrowing's inquests. The Cable has previously reported on the death of Alexandra Greenway, and the seven 'care delivery problems' AWP identified. The family of Oliver McGowan were also "extremely disappointed" by Harrowing's conclusion, and called him "ferociously protective" of a doctor who provided fatal doses of medication.
In all three cases, INQUEST and the bereaved families believe a report for the prevention of future deaths should have been made. According to data from the Judicial Office, Harrowing has made 14 such reports since 2012.
For Luke's family, the next step is a judicial review, where a judge can decide to look at Harrowing's conclusion. Another hearing may take place, and the judge could overturn the conclusion and order a fresh inquest by a new coroner. But this is expensive; they are currently crowdfunding £30,000.
Sarah and Christine have also launched Voice for Luke to tell their story publicly. "It's a voice for Luke because he didn't have a voice," Sarah says. "With Luke's case, because we were so involved, we were asking for help for him. Anyone else who didn't have family involved wouldn't have had that."
With the backing of other families who have had similar experiences, Sarah wants to take a petition to Parliament and campaign for a "change to the whole system".
"We're not casual bystanders", says Christine. "We're a loving family who loved Luke very, very much. Every death deserves proper answers."
Sarah Constantine, medical director for AWP, told the Cable: "Luke's death was a tragic event and we offer our sincere condolences to his family. We were fully involved in the inquest process into Luke's death, but due to patient confidentiality, we are unable to comment further on the specifics of Luke's care. We would welcome the opportunity to speak to his family to discuss any concerns they have."
The Avon Coroner and Manor Care have been approached on multiple occasions for comment but did not respond.
Luke's family are currently crowdfunding for a judicial review. You can donate here.
If you're in crisis and need immediate support, please call 111 or call the Samaritans for free on 116 123.