'The new WECA mayor has a big role to play in the response to the climate emergency'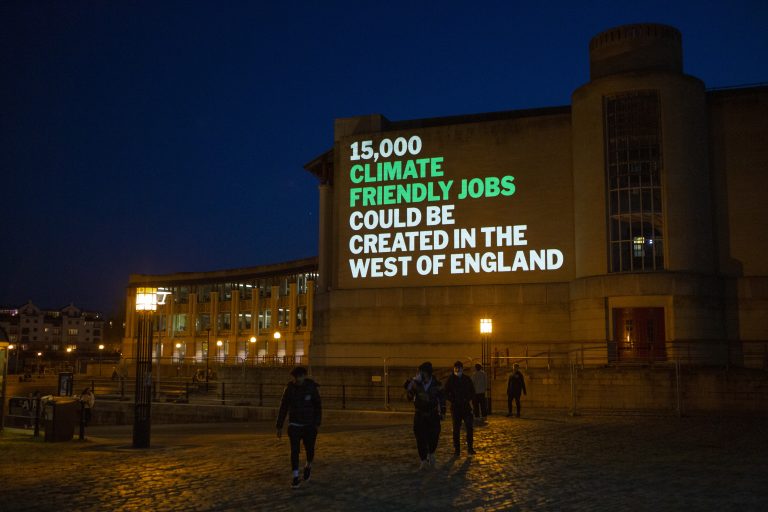 Friends of the Earth took the decision nationally at the start of 2020 that we would focus on the metro mayor elections, which were due that spring but delayed a year because of the pandemic. The metro mayors have important powers over planning and investment in transport, planning, skills and business support in their areas. Between them the seven metro mayor areas that are going to the polls next month cover over one-fifth of England's carbon emissions – so the new WECA mayor has got a big role to play in the response to climate and ecological emergencies. 
Our role as politically independent groups isn't to secure the election of a particular candidate. Rather, it's to use the election period as an opportunity to highlight the need for action on climate, and to get all the candidates to raise their game in how they respond.
We looked at the powers the mayors have and picked out nine priority areas for action. It was then down to each region to choose an issue important to them to create a 10-point Climate Action Plan.
In the West of England, we formed a coalition with local climate action groups. We chose to focus on skills for the green jobs transformation as our 10th key ask. The skills budget is one of the areas where the metro mayor has the greatest actual power and direct influence. It's particularly important in our area, where there is already a strong green economy and we have potential to be leaders in the transition to a zero carbon economy. But at the same time there are many people – young people especially – who could be left behind and see no benefit from that change. 
The West of England Combined Authority (WECA), and each of the councils in the area, have all set a goal of reaching net carbon zero by 2030. That means no more gas boilers or petrol and diesel vehicles, and every home insulated to the highest standards of energy saving within a decade. We can't hope to achieve change on this scale without thousands of people being trained in new skills and technologies.
We believe therefore that one of the first vital steps on our zero-carbon journey also offers a way out of the crisis of youth employment. We need to see a large-scale and comprehensive programme of training and apprenticeships to get young people into good jobs in the low carbon sectors of the economy and to accelerate and support a just transition to low carbon in other sectors.
Our first metro mayor, the incumbent Tim Bowles, kept a low profile and showed little ambition to use the metro mayor powers in any transformative way. That at least seems likely to change. All four candidates have signed up to a pledge from Friends of the Earth "to create an ambitious Climate Action Plan and swiftly deliver the actions necessary to tackle the climate and nature emergencies and build a fairer, greener society for us all".
We intend to use the last two weeks of the campaign to build on this great start to get more specific commitments from candidates, and to help create a wider civil society movement pushing for a green jobs transformation.
Individuals and organisations can signal their support by signing the open letter.