The property boss behind empty buildings 'blighting' Bristol's high streets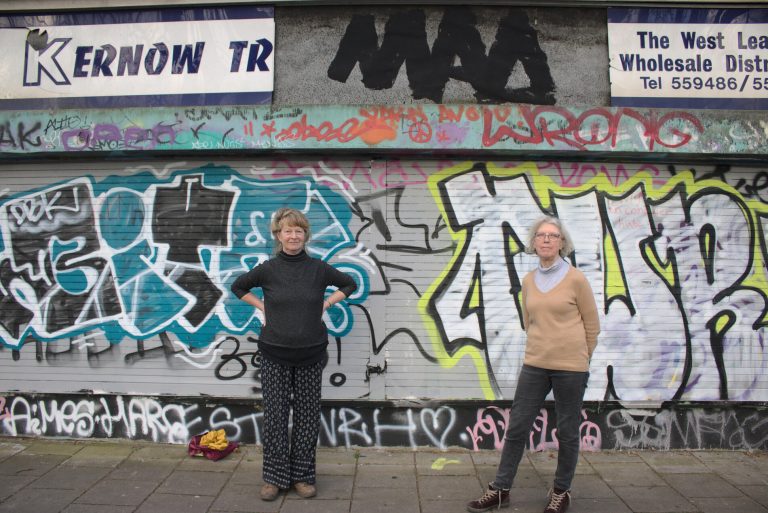 While Bristol's high-street businesses reel from the shock of the pandemic and the housing crisis rumbles on, one local property boss seems happy to let derelict buildings he owns in several prominent city locations simply rot.
Mushtaq Ahmed has a multi-million pound property portfolio in Bristol. He has seemingly done little in the way of managing some of his properties and vacant plots, which include addresses on Church Road in St George, and Easton's Stapleton Road.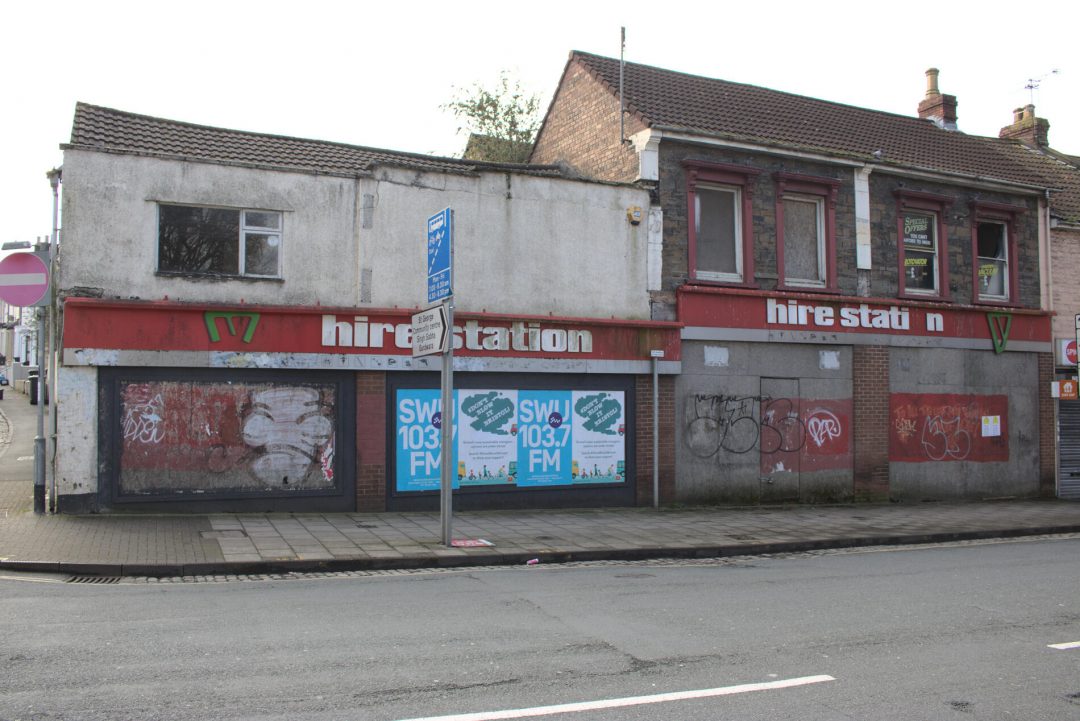 Then there is the crumbling Kernow Audio and Sound building on Mina Road in St Werburgh's, beside Sonni's cornershop, which has been derelict for upwards of 20 years.
Local residents claim Ahmed is holding out for a £2 million sale of the building, accusing him of brazen property speculation and failing to maintain his properties, to the detriment of their community. But Ahmed dismisses this as rumour, saying: "people talk a lot of rubbish don't they".
Land registry records show that Gracewell Limited, of which Ahmed is the sole listed director, owns 19 properties in Bristol. Ahmed acknowledges he has "more than that". St Werburgh's residents, who have been lobbying for council action on the Kernow Audio building, were surprised to learn from the Cable that Ahmed has vacant plots and long-term empty buildings on several of Bristol's high streets.
He is no stranger to unwelcome press attention. In 2016, Bristol 24/7 reported that former tenants had warned prospective renters on Gumtree not to rent from Ahmed, complaining of mice infestations, holes in floors and rusted electrical sockets. Ahmed, who also happened to be a major recipient of housing benefits – receiving £79,575 from Bristol City Council in 2015 – denied the report's claims.
The pledge to tackle empty properties
When Marvin Rees swept to victory as Bristol's elected mayor in 2016, he rode on the ticket of tackling the housing crisis. Labour's council election manifesto pledged to bring "empty homes and buildings in Bristol into use" to help address the city's desperate shortage of homes. The manifesto spelled out the future administration's intention to "make full use of existing legal powers to bring empty homes back into use".
To help deliver on this pledge, unfurnished empty properties were, as of April 2017, no longer excused from council tax charges. Landlords of homes standing empty for longer than two years were, from April 2020, required to pay double the full council tax charge, increasing to triple after five years. But despite these and other measures, the legal powers, funds, and tools at the council's disposal are limited.
There continue to be neighbourhoods with clusters of empty homes in the city, though this is clearly not unique to Bristol. According to government data, 268,385 homes in England are classed as long-term empty, meaning they have been unoccupied for longer than six months.
In St Werburgh's, neighbours have been badgering Bristol City Council and local MP Thangam Debonnaire to take action over Ahmed's long-term empty Mina Road property for years, with little success.
In late March, the council reportedly served Ahmed with a community protection notice – the legal notice which can pave the way for enforcement and prosecution action if Ahmed fails to carry out improvements.
If he fails to deliver on the notice, Ahmed could face a compulsory purchase order (CPO) – a tool enabling the council to buy or take over the rights of a property – later down the line. But for that to succeed, local Labour councillor Mike Davies tells the Cable via email, "The Council needs to have exhausted all other avenues (and even then it's not guaranteed to be successful – it really is a last resort)."
As Davies implies, enforced sales of properties are rare, and cash-strapped councils are reluctant to flex their muscles and go down the CPO route. And not without reason – it risks taxpayers shouldering hundreds of thousands of pounds in costs to force a sale. This was the case in 2019 when the owner of a Clifton town house was made to sell his property, which had been left empty for 16 years. 
As an example of what the relatively toothless community protection notice can achieve, in neighbouring South Gloucestershire, a Downend man was ordered to pay £2,000 and a £20 victim surcharge for failing to comply with a CPN in 2018. He had been required to complete works on his unfinished Winterbourne building, which stood empty from before 2012, while building works started in 1996.
'A lot of people want to move. They have had enough'
"I've been complaining to the council for at least eight years," says Anne Devereaux, who has lived next door to the Kernow Building for 31 years. Standing outside her council house, she says that Ahmed's building has been a constant source of problems.
"Debris has fallen down on the street and into my garden, windows were left open for years, the smell of rubbish seeps into my house, and there's asbestos guttering hanging over the edge," Devereaux says. "A lot of people want to move. They have had enough. Some neighbours have gone, saying they're fed up of it."
Ahmed pushes back on these claims, telling the Cable: "The council haven't given me the planning I've needed, so at the moment I've left them as they are. There's no sign of any rats, or there weren't last time we looked."
The council's planning portal however shows no sign of planning applications being submitted by the landlord. He later clarifies that his intention to redevelop the building only ever reached the 'pre-app' stage.
Responding to the news that the council was preparing enforcement action, Fiona Hodge, who lives round the corner on Tyne Street, tells the Cable she is glad but not overly optimistic. "You assume after five years someone will do something about it. After 20 years you realise it might stay like this forever," she says. "It's the most incredible blight for us."
'An absolute dive'
Beyond St Werburgh's, Ahmed owns a large swathe of the parade of shops between the train bridge and the Black Swan pub on Stapleton Road, plus many other properties across the city, some of which are tenanted by residents and businesses.
"We've helped a lot of people. We were one of the first investors in Stapleton Road, 30 to 40 years ago," the landlord insists, dismissing complaints. "We've been buying them up, doing them up and making use of them and renting them out."
But again, one of his large lots in Easton tells a different story. Sandwiched between a Caribbean restaurant and Ahmed's fabric shop, Iqbal's, the mostly demolished site has been vacant for years.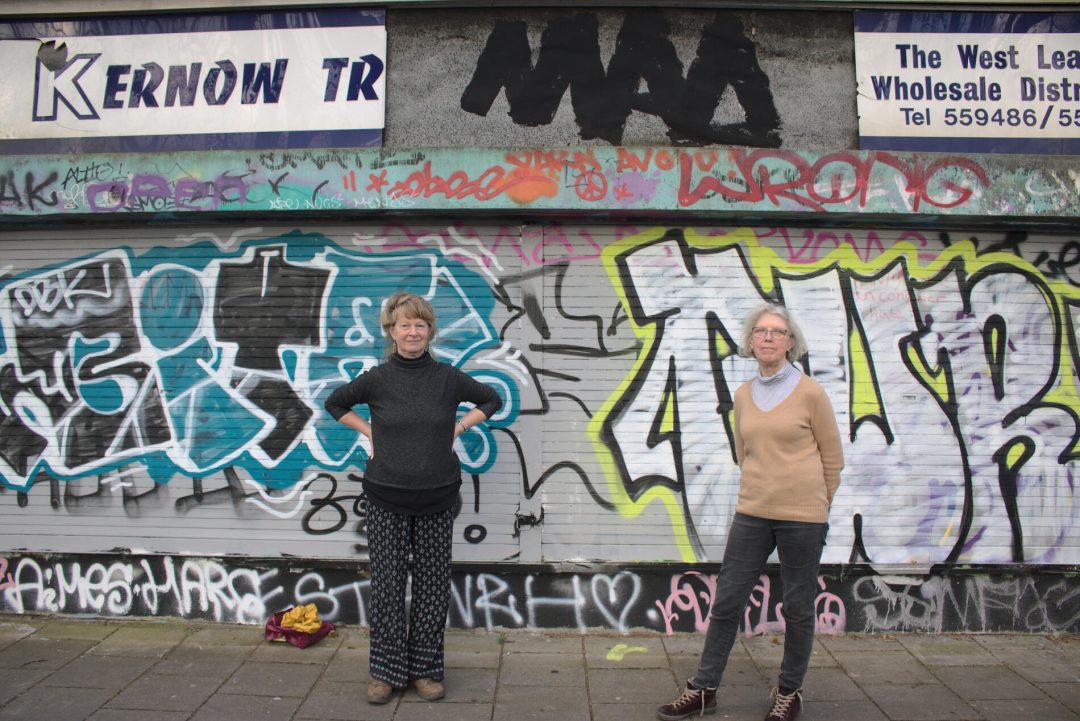 It's a similar tale on another of BS5's main shopping streets, Church Road. The old Hire Station, owned by Ahmed, is a large commercial building opposite St George Park, and appears to have been empty for at least 12 years.
A neighbour says: "It's an absolute dive, it's been like that for years, but I guess if it were flats there would be more of a parking problem than there already is!"
Planning records show that in 2012, Ahmed was refused his first and only application to convert the Hire Station building into flats. "The council won't give me the planning," Ahmed complains. "If they give me the planning then I'm willing to spend money and do them up."
Ahmed pins the blame on "something bigger", making the unsubstantiated allegation that the council planning department has a racism problem. "An Asian guy applies for a planning application, a white guy applies for application, he gets planning… we apply, we get turned down for various reasons, for essentially the same application," he says. "It's happened to me a number of times."
Back on Mina Road, Anne Devereaux points at the graffitied shutters and crumbling property of the Kernow Audio building, saying: "People here would like a chemist and maybe more housing… not this." Property boss Ahmed insists he will make the necessary improvements now that he's been served with a community protection notice. But after years and even decades of inaction, locals won't be holding their breath for change.