Greens take 12 seats off Labour to become joint biggest party in Bristol City Council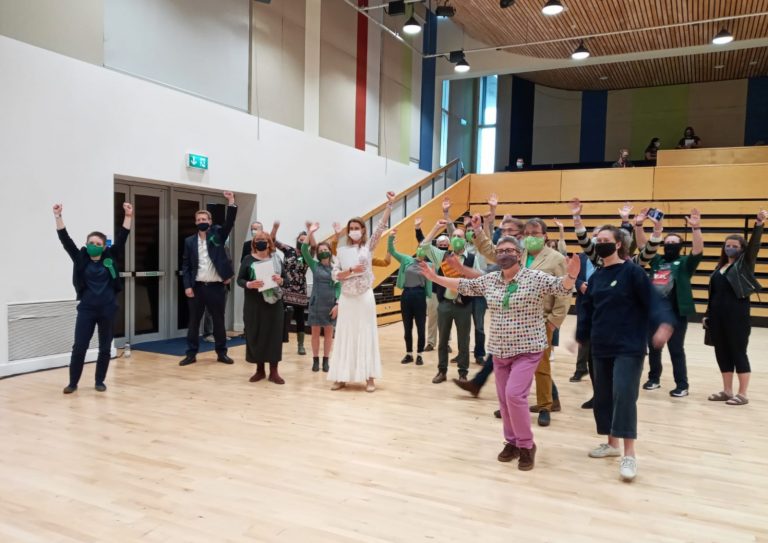 The Greens have become the joint biggest party in Bristol City Council today, after taking 12 seats from Labour, in a dramatic outcome to the local election.
Of the 70 councillor seats up for grabs, the Greens won a whopping 24 – up from 11 at the last election. Labour won 37 seats in 2016, but had a disappointing day today, also ending up on 24. In shocking scenes for Labour, cabinet members and long-serving councillors Afzal Shah and Kye Dudd both lost their seats to Green candidates in Easton and Central wards.
This poor result for Labour came after Marvin Rees was re-elected for a second term as Bristol mayor in the early hours of Sunday, beating Green candidate Sandy Hore-Ruthven by 14,000 votes.
In the new make-up of the council, both the Conservatives and Lib Dems ended up with the same number of seats as at the last election, with 14 and 8 respectively.
Click here to see Bristol's new electoral map and ward-by-ward results
Labour's losses to the Greens saw big swings in traditional strongholds, such as Lawrence Hill, Lockleaze, and Easton. Elsewhere, Labour held council seats in Hartcliffe and Withywood, Filwood, Southmead, and Hillfields. Their only gains were from the Lib Dems in Brislington East and from the Tories in Horfield.
With many councillors standing down, there were lots of new candidates elected, including 18-year-old Lily Fitzgibbon for the Greens in Bishopston and Ashley Down.
Turnout was 41%, which was lower than the rate of 44.8% in 2016. From ward to ward, turnout ranged from 20.7% in Hartcliffe and Withywood to 57.2% Westbury-on-Trym and Henleaze.
Big Green gains from Labour in central and west Bristol
There were emotional scenes at several of the declarations at City Academy, the jubilant Greens' cheers in stark contrast to the deflated Labour councillors who'd lost their seats, some after years of service. Particularly shocking was Easton, a previously safe Labour seat where both Labour candidates lost to Greens. Afzal Shah, a longstanding councillor for the ward since 2013 and cabinet member for climate, lost to Green newcomer Jenny Bartle by more than 500 votes. And in Central ward, cabinet member for transport Kye Dudd lost his seat after five years, even though Labour's Farah Hussein was elected. Both Dudd and Shah declined interviews at the counts, saying they needed time.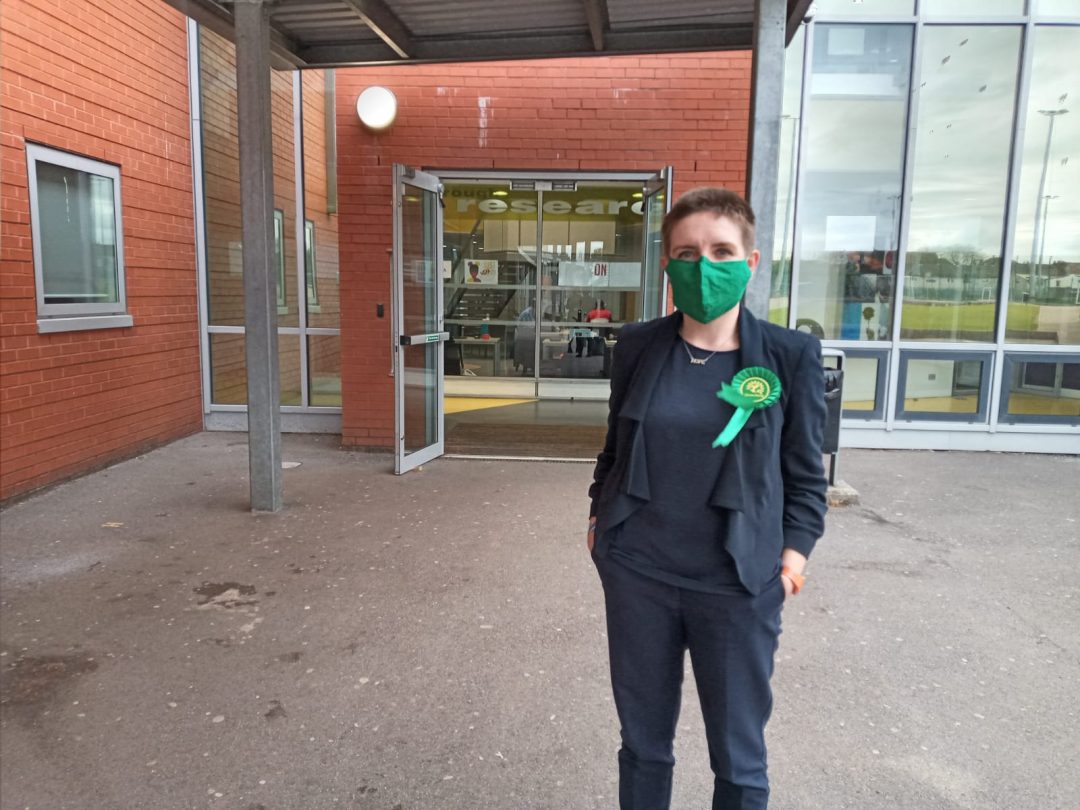 As the day wore on, the Greens increased their share of the vote, and took more and more seats from Labour, among them Lawrence Hill, which is usually a strong Labour seat and now has one Labour councillor and one Green, and Ashley, where they took one Labour seat, leaving the ward with two Green councillors and one Labour.
In Lockleaze, the seat switched from both Labour to both Green, with a huge swing to the Greens compared with the last election. In 2016, the Green candidate, David Wilcox, got only 669 votes, far behind the two winning Labour candidates Gill Kirk (1,835) and Estella Jane Tincknell (1,560). He stood again and this time round won 1,212 votes, and the Greens' other candidate Heather Mack got 1,490 votes.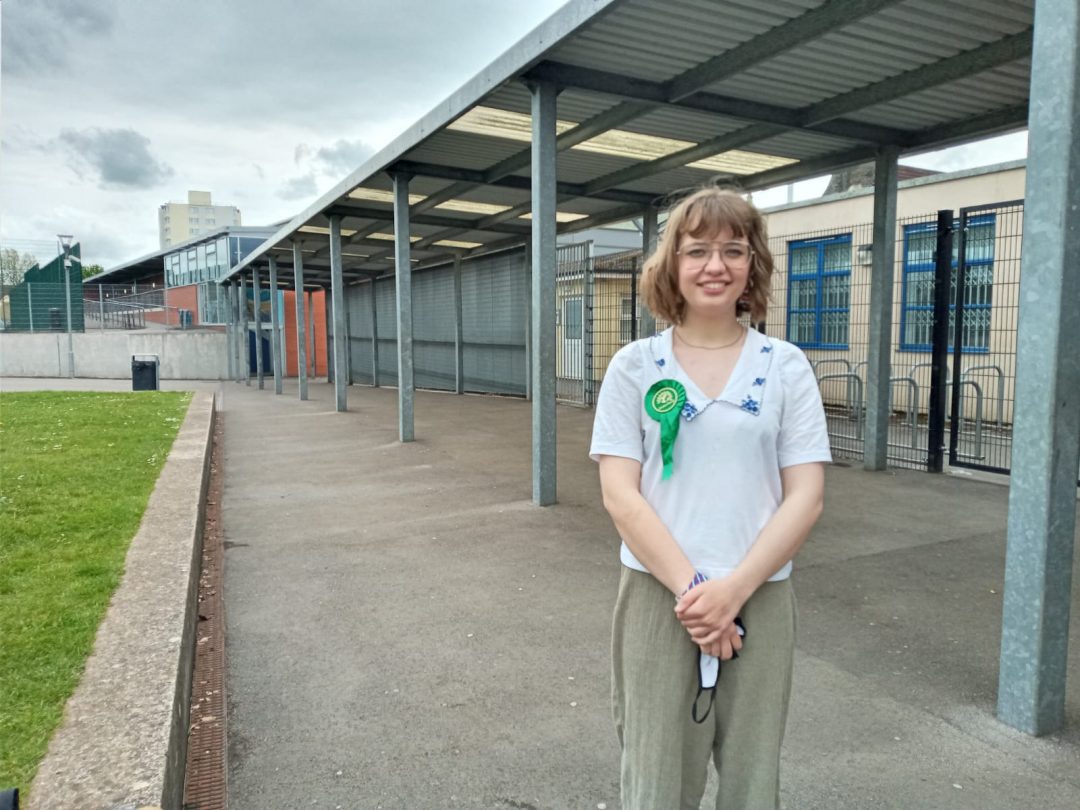 This surge in support for the Greens also appears to fit with a nationwide pattern, with the party being the only party apart from the Conservatives celebrating a net increase in councillors this election.
A very cheerful Carla Denyer, who won her seat on Clifton Down ward with a convincing 2,458 votes (1,203 votes more than in 2016), told the Cable that one of their supporters had said of today's elections that "'Voters are flocking to the Green Party in droves' – And that's what it feels like."
She acknowledged that having a lot more sway in council would come with its challenges, but hopes that it would persuade newly re-elected Mayor Marvin Rees to work with them "more collaboratively". She's also hopeful that Labour not having a majority might mean that Rees goes back to having the rainbow cabinet that he briefly had at the start of his first term.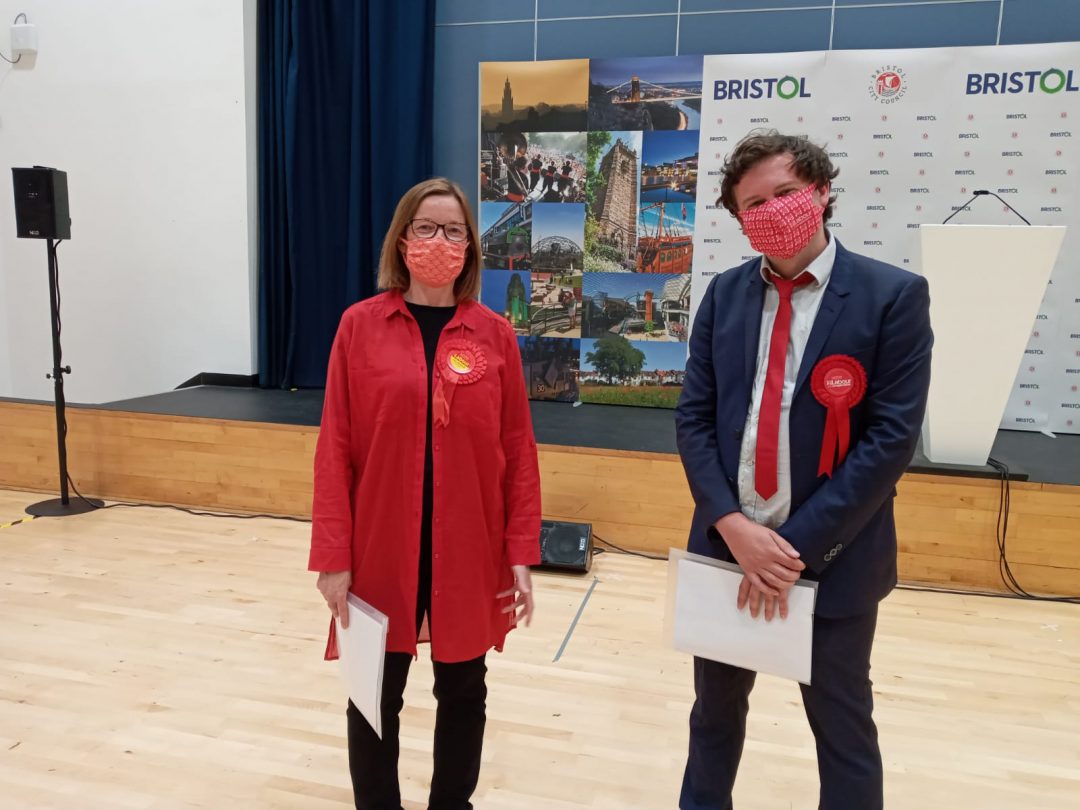 The youngest candidate in these elections, 18-year-old Lily Fitzgibbon, was elected in Bishopston and Ashley Down – another seat the Greens took from Labour – with 2,395 votes. She told the Cable that the swing to the left has "been a long time coming". "I think people are realising that we stand for social and environmental justice, and that they go hand in hand," she said.
It wasn't all bad news for Labour, though. In Horfield, Labour gained their second seat from the Conservatives, particularly pleasing for the party, as last time they missed out by only one vote, and this time had a comfortable margin of victory.
"It feels amazing," said Tom Renhard, promising that he and Philippa Hulme were going to be very active councillors: "We don't want to be councillors that you don't see much of, and then come election time we're back round knocking on doors."
A good day for the Tories in north Bristol
In north Bristol, the Conservatives made some inroads, gaining seats in Avonmouth and Lawrence Weston, and Westbury-On-Trym and Henleaze. They also held onto their seats in Henbury and Brentry, and Stoke Bishop. Mark Weston who is the leader of the Conservative group on the council and was re-elected in Henbury and Brenty, told the Cable he felt "tired and elated" after a hard campaign.
On Labour losing seats on the council, he said: "I think Marvin is going to have an interesting time. It means that scrutiny, you can't have a block labour vote that prevents investigation, so actually I think we're going to be able to hold Marvin to account a lot more. I think he's going to have to change his autocratic behaviour. Maybe we'll see a more consensual Marvin. I doubt it, but there's still hope."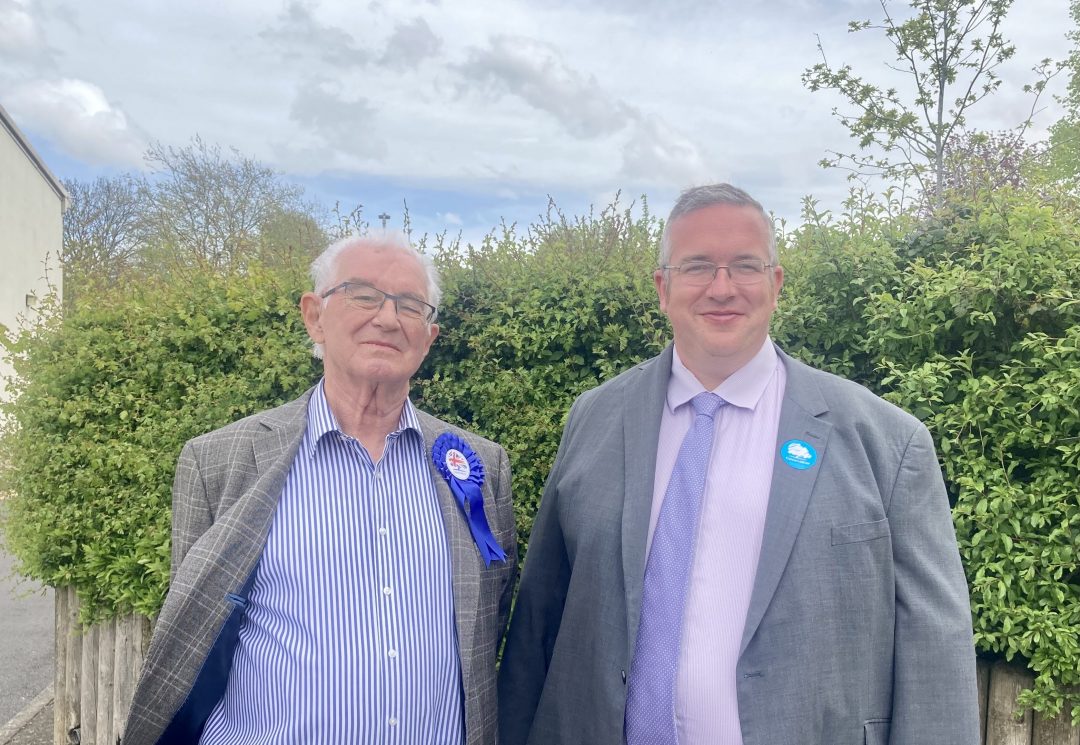 In Avonmouth and Lawrence Weston, which was so close that there had to be a partial recount, Labour's Don Alexander (1,695) and Conservatives John Geater (1,563) and James Scott (1,550) were elected, as Green Jo Sergeant, who defected from Labour, missed out by 16 votes, and Labour's Daphne Chikwere wasn't far behind either, with 1,481.
After the result, Labour's Alexander said "It was tight. I feel disappointed that my running mates didn't get in, and one of them, Daphne, is very much a local lady, and I think it would have been great for Lawrence Weston to have one of their own. That's democracy, that's the way it works."
He said the Greens splitting the non-Conservative vote had "certainly" harmed Labour's chances, adding: "I feel quite disappointed that people would play such a part in the undermining of local leadership for working class people. They play a very rough game."
He said his priorities were the same as before: "Housing, housing and housing. My inbox is what guides me, and I get many emails from people who have got really substandard housing. We've started building social housing in Lawrence Weston, and we're going to increase that. That's the real concern for me."
Jo Sergeant told the Local Democracy Reporting Service that her ward had been moving towards the Tories since December 2019, so she was "not at all surprised" at the result.
"I don't think it's fair that people who run against Labour get blamed for everything that goes wrong for the Labour Party," she said. "They've got to stop doing that. They're going to run out of excuses soon."
Daphne Chikwere, who missed out by 70 votes, said she felt sad at the result. "I live in the ward and I really wanted to improve the area. I'm raising my children in the ward as well. Living in the area and listening to people complain about the issues people had, I wanted to get involved, but it didn't work out." She said she'd like to stay in politics.
'There will have to be compromises on both sides': The challenges ahead for this new-look council
Oasis Academy Brislington was the biggest counting centre in the city, with 17 wards – mainly in the south and south east of the city – announced here.
The landscape of these wards stayed, for the most part, the same. Predictably, Deputy Mayor Asher Craig held St George West, and Labour heartlands such as Hartcliffe and Withywood, Filwood, and Hillfields stayed resolutely red. But there were a few notable swings. Windmill Hill saw Greens take back the ward from Labour, who'd beat them by just a few hundred votes in 2016. Lisa Stone and Ed Plowden became Green councillors, with Aileen McLoughlin and Ted Powell of Labour coming a close second.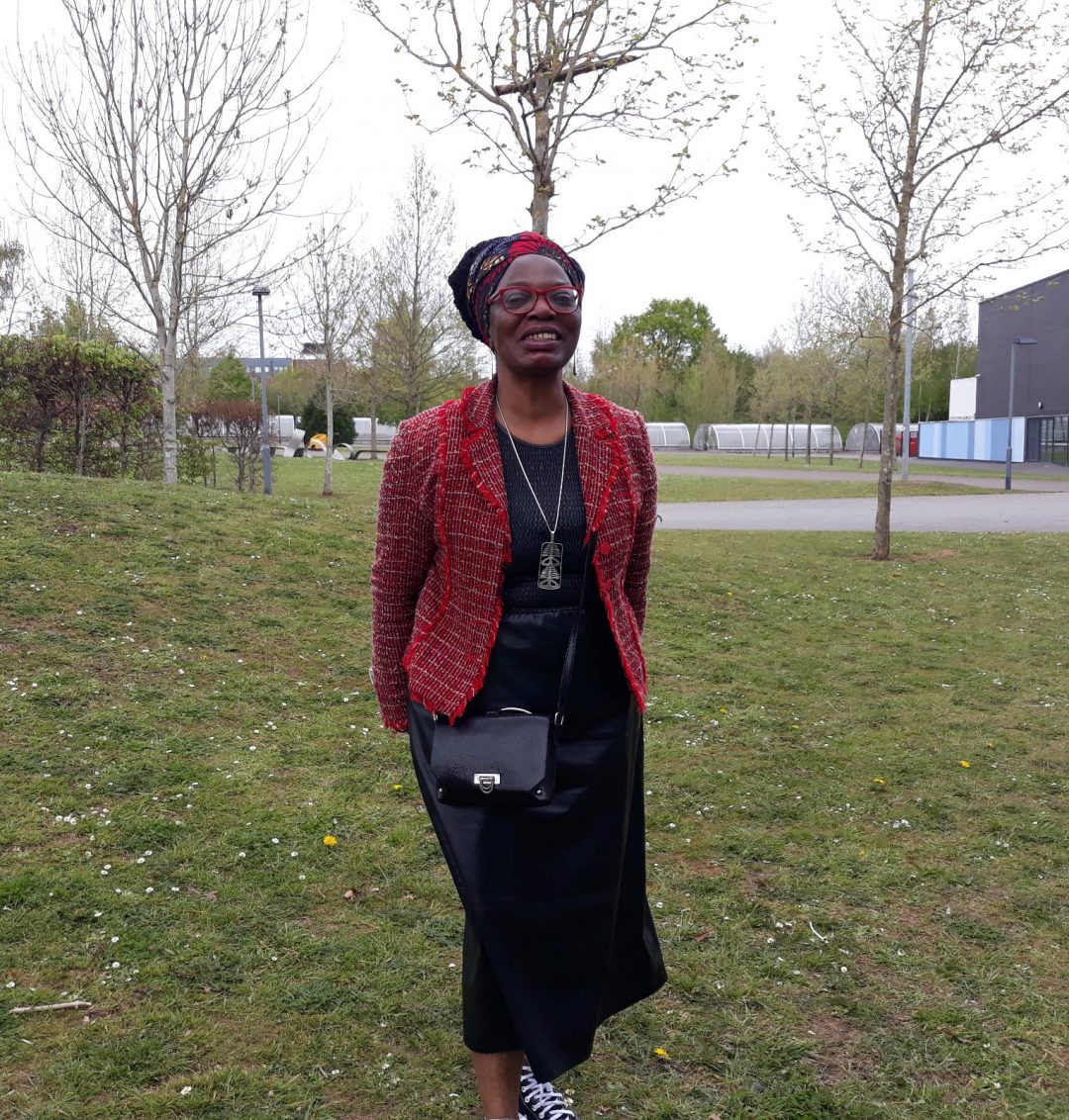 Labour conceded a seat to the Greens in Eastville, with Lorraine Francis elected, along with Marley Bennet from the Labour party. In Hengrove and Whitchurch Park, Lib Dems gained all three seats, taking a seat from Labour. Tim Kent, Andrew Charles Brown, Sarah Classick – big loss for Labour and huge gains for Tories here.
And the final result announcement of a long day was Bedminster – where the Greens took another seat off Labour: Green Tessa Jane Fitzjohn pipped Celia Christine Phipps off the top spot, gaining 1,728 votes, followed by Labour's Mark Bradshaw with 1,715.
Green candidates and councillors filled the declaration hall, cheering every seat they won. The Cable spoke to victorious Southville Green councillors Tony Dyer and Christine Townsend, after the results had all been declared. "The main thing now is how those two parties decide to work together for the future city," Dyer said. "There will have to be compromises on both sides."
You can look at Bristol's new interactive electoral map to see ward-by-ward results