Jews in Bristol protest Israel's violence and oppression in Palestine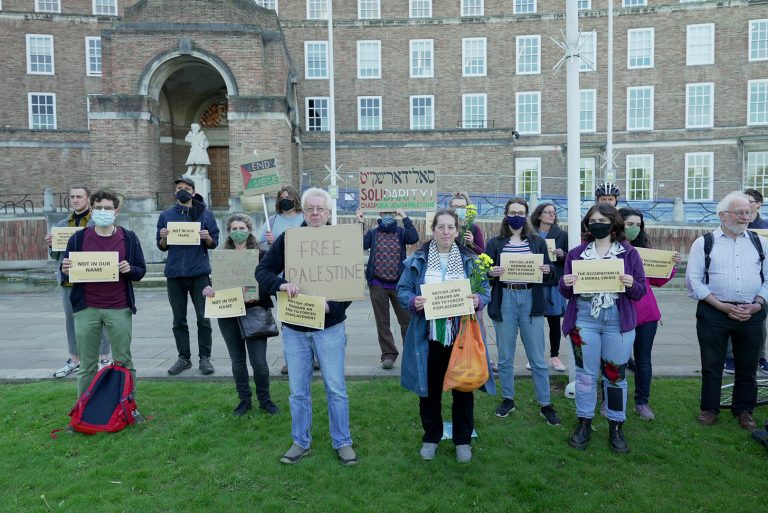 Jewish Bristolians gathered on College Green last night (19 May) to demand an end to Israel's occupation and violence in Palestine in the midst of a rising death toll in the most recent escalation in the decades-long conflict.
The event in Bristol was one of several across the country organised under the banner of Na'amod, meaning "we will stand" in Hebrew. The organisation is working to mobilise British Jews to end the community's support for the illegal occupation of the West Bank and the siege of Gaza that has led to a humanitarian crisis. Human Rights Watch has recently condemned Israeli government's continued abuses as amounting to apartheid and crimes against humanity.
Speaking to the Cable, Ethan Axelrod, an organiser of the event in Bristol, said: "More and more British Jews are coming to realise that Israel doesn't represent their values and its actions don't represent what we stand for as British Jews and the values we hold dear".
As large protests calling for justice for Palestinians took place in recent weeks, locally and across the world, the group in Bristol turned out following the most recent escalation in violence, which was sparked by the right-wing Israeli government efforts to evict Palestinian families to make way for Jewish settlers in the East Jerusalem neighbourhood of Sheikh Jarrah. The eviction was met with a wave of protests by Palestinian residents, and led to scenes of Israeli security forces violently storming the Al-Aqsa mosque compound, one of the holiest sites in Islam. Tensions among the communities within Israel erupted, and military conflict ensued as Hamas, the Islamist ruling party in the blockaded Gaza Strip, and Israeli forces exchanged fire.
Axelrod said the recent violence "does really come back to Israeli actions causing this recent escalation, and that's then been followed by disproportionate Israeli attacks in Gaza".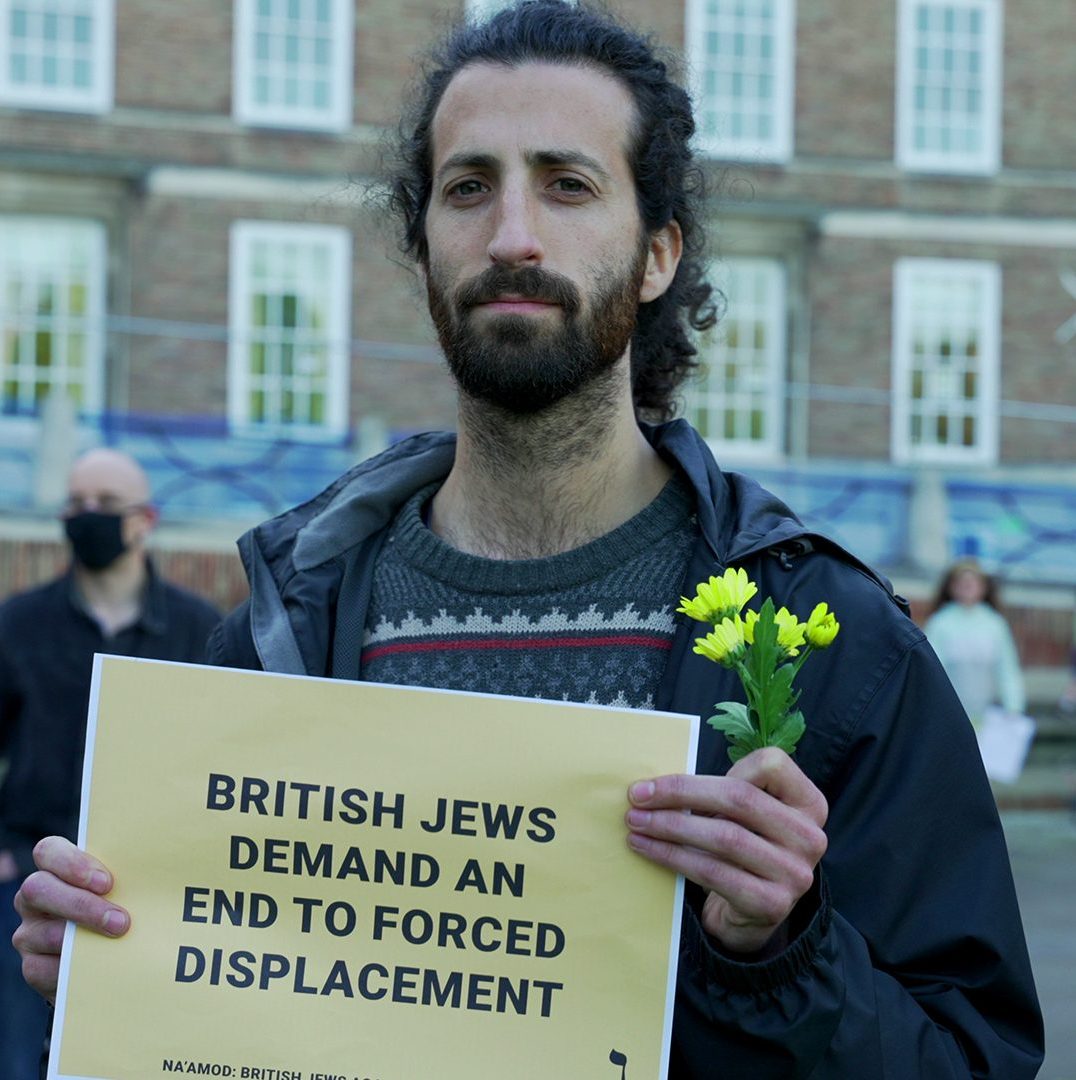 Rockets fired from Gaza have reportedly killed 12 Israeli civilians, including two children, at the time of reporting. The vastly superior fire power of Israel, one of the world's most advanced militaries, has led to more than 200 reported deaths, including dozens of children, in the Gaza strip. Israel claims that only militants are being targeted, but residential towers, refugee camps and offices of international media have been hit by Israeli air strikes in the densely populated territory that is sealed off by Israel on all sides. In a sombre atmosphere, the group read names and ages of Palestinians killed, from small children to whole families.
With a slogan of "Racism isn't Kosher", Na'amod members and those present wanted to demonstrate that British Jews are not united in support for Israel's actions, and as Axelrod said: "It is okay to criticise Israel without being anti-Semitic and there's ways of doing that, and people shouldn't feel like they can't criticise Israel for fear of offending British Jews". But with the historical and current spectre of anti-Semitism, it is a vexed and sensitive topic within the community.
The small but vocal movement of anti-occupation Jews continues a long tradition of rejecting the aggressive nationalism of successive Israeli regimes that claim to speak for Jews around the world. Na'amod states that they "are united by our opposition to an occupation which deprives Palestinians of their freedom, dignity and human rights, is contrary to Jewish values and, like every system of oppression, morally corrupts those who support and administer it."
Axelrod told the Cable: "the UK government again assumes that British Jews are a monolith and we all support Israel, and the way to get British Jewish votes and British Jewish support is by unconditional support for Israel, so we want to make it clear that that's not the case"
Another attendee told the Cable: "The resurgence of the violence between the state of Israel, and particularly Gaza, has been horrifying, particularly because of the enormous power imbalance between those two".
Some of those in attendance have reached out to a local Mosque in Bristol and will join a demonstration planned for Saturday (22 May) in protest at Israel's actions and UK government support.
On 11 May, MP for Bristol East, Kerry McCarthy wrote that: "Current efforts to forcibly displace whole communities only serves to prolong the violence and instability in the region. I wrote to the Foreign Secretary last week after being notified of the situation in East Jerusalem, calling for an urgent attempt to de-escalate the crisis in Sheikh Jarrah. Failure to condemn the violence and disregard for international law renders the UK complicit in the suffering of the Palestinians being attacked". No response from Government ministers has been received to date.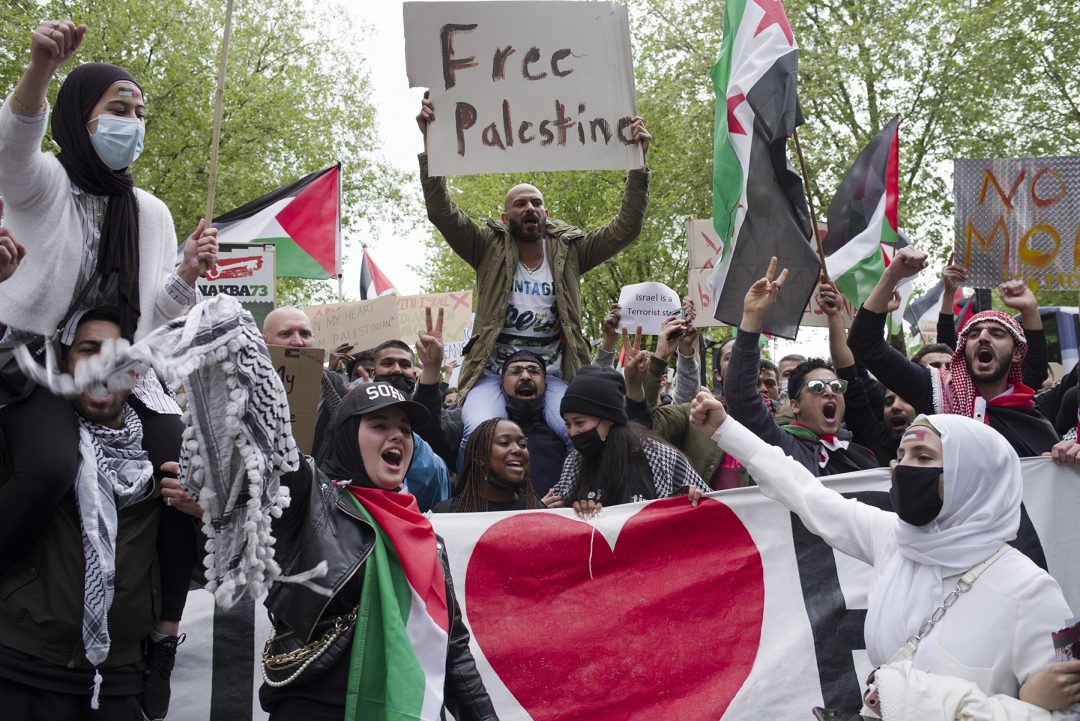 As well as diplomatic support, the UK has exported hundreds of millions worth in military equipment and arms sales to the Israeli regime, some of which are produced just miles away from College Green by companies in the large arms and aerospace sector in the Filton area.
Axelrod said "I do feel hopeful that at least what we can do here is make clear that we won't be taken for granted as supporters for Israel, and put pressure on Israel via the British government and via the British Jewish community to change the way it's treating Palestinians and end the occupation".