Where local election candidates stand on the big issues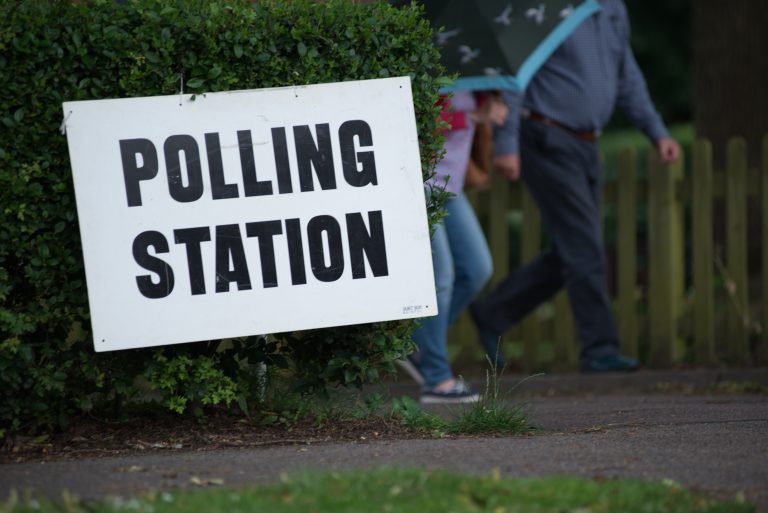 Bristol goes to the polls on Thursday to elect a new mayor, 70 councillors, the Mayor for the West of England and a new police and crime commissioner.
During the election campaign, we asked Bristol Cable readers what issues they care about the most. Your responses shaped the Bristol Cable Citizens' Agenda, a list of eight top priorities for action in the city.
Since then, our journalists have been digging into where the political parties stand on issues such as housing, transport and the environment. Below is a summary of what the candidates say on the big issues, in their manifestos and during hustings and interviews, to help you consider who you want to vote for on Thursday.
Make housing affordable
Read more on housing
Address the climate crisis
Read more on the climate crisis
Improve public transport
Read more on transport
Reduce air pollution
Air pollution was a big concern for readers, and the related issue of feeling like the city is dominated by cars. Multiple people mentioned the link with inequality, as the poorest are often those living with the worst air quality and poor transport links. Pollution was of particular concern in areas being redeveloped.
Lots of people mentioned the Clean Air Zone, but also asked about exemptions for people who need to drive, and called for more action on reducing cars in other areas, and tackling particulate pollution from sources such as wood burning stoves. Several readers mentioned the opportunity that Covid presented, but that the council had been too slow to tackle air pollution.
During Marvin Rees's time in office, the council has finalised plans to bring in a Clean Air Zone (CAZ) charging private and commercial vehicles that are more polluting. The zone in the city centre, which will come in from October, is expected to bring pollution down to legal levels by 2023.
During the pandemic, the council has also experimented with restricting through traffic in certain areas, such as Bristol Bridge, the Old City and some of Baldwin Street. The council has also been consulting on making changes to access of certain roads across the city, but pedestrianising St Marks Road in Easton will not happen after local backlash.
On restricting cars, Labour's manifesto pledges are to roll out at least two Liveable Neighbourhood pilots, which will get surplus funding from the CAZ, and expand the School Streets project to more primary schools. The party has also pledged to double the tree canopy over the next 25 years.
The Greens have pledged to implement the Clean Air Zone and Liveable Neighbourhood schemes, to ensure that no planning applications would make air pollution worse, to provide more funding for local communities to monitor air pollution, and to oppose all major new road-building schemes. At the climate hustings, Sandy Hore-Ruthven said he supported the CAZ, but asked for it about four years ago.
The Greens would also introduce a workplace parking levy for large businesses, and reinvest income into public transport, an idea that was recently voted down by councillors.
Their manifesto also includes promoting car sharing, reducing the number of public car-parking spaces in the city centre, continuing to install electric-vehicle charging-points, and reintroducing car-free Sundays.
The Lib Dems have said they would implement the Clean Air Zone, pedestrianise parts of the city, and introduce a workplace parking levy. Their manifesto also includes pledges to switch all taxis and private hire vehicles away from diesel and petrol before 2030, and promote hydrogen technology for public transport vehicles.
Other pledges include expanding provision of shared car schemes, planting ten million trees over the next twenty years, and requiring all new housing developments to include a range of new trees to support biodiversity.
The Conservative manifesto said they support clean air for Bristol but believe that the current proposals from the council are flawed. Mayoral candidate Alastair Watson has said that the Portway should be removed from the Clean Air Zone, to avoid "cutting the city in two". He said he would lobby the government to do so.
Read more on air pollution
Protect green spaces
Concerns about loss of green spaces and the natural environment in Bristol came up again and again. Readers highlighted the importance of free urban green spaces as important for people's physical and mental health, as well as for biodiversity and absorbing air pollution. Many also demanded an end to the felling of urban trees.
Many people said green spaces should not be sacrificed to urban developments, e.g. the proposed housing development on the Western Slopes in Knowle West. Many people also said existing green spaces should be better funded and protected, in particular parks. Many people also raised concerns about fly-tipping and litter as issues affecting their local environment.
Labour's Marvin Rees has pledged to create 80 hectares of wetlands through a multimillion pound flood defence scheme, dedicate 30% of council land to nature, and to double Bristol's canopy by 2045 by planting 60,000 trees. But the council has also been criticised for not protecting trees and green spaces threatened by new housing developments.
Labour's manifesto also includes rolling out a programme to make it easier for people in flats to recycle, increasing the number of bins in each community, and increasing the number of fly-tipping and litter enforcement officers deployed across Bristol.
Marvin Rees told a climate hustings that increasing space for nature from 15 to 30% would be "not easy", but it would be at the forefront of the council's mind in the local plan. On the balance between building new houses and protecting green spaces, he said: "Higher density living in the middle of cities on brownfield sites is one of the principles we need to put in place."
Green candidate Sandy Hore-Ruthven has pledged to double Bristol's tree canopy by 2040. He has said he would support rewilding, ringfence current maintenance budgets for Bristol's green spaces, and take a stance against allowing commercial billboard advertising in parks.
The manifesto also includes pledges to increase green space in public places in Bristol through living roofs, and create a network of wildlife corridors, using parks, streets and gardens.
At a hustings on climate, Hore-Ruthven said we need to build more densely, use brownfield sites, and ensure new housing developments see a net gain in biodiversity. He said what was needed was to "make our whole city an ecosystem that is encouraging wildlife and biodiversity rather than killing it off".
The Lib Dems have pledged to create a "living garden" along the M32, and invest £19 million in children's play parks in Bristol. They say they would also offer greater consultation with residents over controversial plans to revamp the Cumberland Basin, with a view to protecting green spaces.
Mayoral candidate Caroline Gooch has said all new housing developments would include green spaces and trees, as well as protecting mature trees. Other policies include litter-picking schemes to help wildlife, a citizens' climate assembly, expanding recycling to cover soft plastics, supporting community farms, and helping community projects to minimise food waste.
The Conservative Party's manifesto for Bristol includes commitments to protect the environment by safeguarding green-belt land, expanding allotment provision, and cracking down on litter with "strategically located bins and more litter police to fine those that pollute our city".
Mayoral candidate Alastair Watson said he would like to see park budgets restored, and would ensure new developments also include green spaces. "We don't want a high rise in the Cumberland Basin for example. We don't want to be too densely packed in, which means people need to live further out and travel in and out of the city." He accused Marvin Rees of not consulting enough with communities about developments
Read more on green spaces
Strengthen local democracy
Read more on democracy
Enable active travel
Lots of readers mentioned the need to make Bristol a less car-centric city in order to enable walking and cycling, but also just make the city a nicer place to live.
Some people described cycling as unpleasant or intimidating at best, and dangerous at worst. Many called for greater cycling infrastructure, as current cycle lanes aren't segregated, and often are full of potholes and parked cars. Low Traffic Neighbourhoods were mentioned as a good way to reduce the dominance of cars outside the city centre, while other suggestions included financial support to get people from poorer areas cycling, and car sharing schemes.
Readers mentioned pavement parking as a real problem, particularly for people with mobility issues and parents with buggies.
On restricting cars in certain areas in order to enable cycling and walking, Labour have committed to rolling out at least two Liveable Neighbourhood pilots later this year. They have begun consulting on changes to 12 roads across the city, which could include making them access only to cars, changing the road layout, making pavements wider, or bringing in new bike lanes. The pedestrianisation of St Marks Road in Easton was recently ruled out after consulting residents, while parts of Cotham Hill have been closed to cars in a temporary scheme, which could become permanent.
Labour's manifesto pledges also include more on-street bike hangars throughout the city, and expanding the School Streets project to more primary schools (seven this September) so fewer parents drive their children to school.
Subject to more funding, Labour have committed to Bristol Cycling Campaign's demand to start implementing the Local Cycling and Walking Infrastructure Plan (LCWIP), incorporating the improvements suggested by the campaign, with three key strategic routes completed by 2024.
On pavement parking, Bristol City Council has said it is outside the limits of the council's legal powers, and requires police enforcement.
The Greens have said their aim is to create a '15 minute city', where "all your basics are close by, you don't need to get into a car".
Their manifesto includes pledges to reintroduce car-free Sundays, reduce the number of public car-parking spaces in the city centre, introduce more residential parking zones, and campaign for the government to end pavement parking. They have pledged to improve the quality of cycle routes in the city, including a network of dedicated cycle lanes, push for more funding for cycling infrastructure from WECA, and increase bike-parking.
Sandy Hore-Ruthven told a hustings on active travel: "I would work with WECA to repurpose the hundreds of millions of pounds that have been allocated to the four miles of the South Bristol Ring Road that cuts through our greenbelt and put it instead into public transport, cycling and walking routes."
He said he would increase the number of low-traffic neighbourhoods, close Prince Street Bridge to traffic, and expand the School Streets programme started under Labour.
The Lib Dems have said they would pedestrianise, with local consent, the city centre, Clifton Village and other suitable areas, and invest in new cycle routes, prioritising segregated routes as part of a joined up network.
They have also pledged to set up a Sustainable Transport Forum, expand the council's bike hangar scheme, direct money from road building plans to active travel and public transport, and increase the number of residential parking zones.
Metro mayor candidate Stephen Williams's manifesto says he would appoint a cyclists' and walkers' champion to give advice on how to make the West of England an exemplar region for both cyclists and walkers, join up existing cycle paths, pay particular attention to fixing potholes on roads often used by cyclists, and work with the police to address enforcement of parking infringements that block cycle routes and pavements.
The Tories have also pledged to improve cycling and walking provision, while recognising that "car travel remains important for many". Their manifesto also says they would clamp down on pavement parking, and develop a ring of park and ride facilities around the city to reduce traffic.
Mayoral candidate Alastiar Waston has said he would work more closely with the regional mayor on transport. He did not respond to Bristol Cycling Campaign's pledges.
Read more on active travel
Fight inequality
Lots of readers said economic inequality was a big concern – the gap between the rich and the poor, and the number of people with low paid or insecure jobs. Many said Covid-19 had shed new light on how we live in an unequal city, in terms of wealth, education and health.
Support for people in and out of work was a central theme – from becoming a Living Wage city, to piloting Universal Basic Income. Some people also spoke about some areas of the city feeling neglected, being affected by gentrification and needing greater investment.
Readers also mentioned other types of inequality and discrimination as a problem, from racism to homophobia and disability rights.
Labour's manifesto includes pledges to implement "community wealth building" strategies to ensure a "fair and equitable" distribution of wealth, expand its apprenticeship scheme, increase jobs and training in the green and low-carbon sectors, and "maximise" assistance for local residents facing redundancy.
Labour would tackle food inequality by encouraging local food production in every ward, and close the digital divide by distributing new or refurbished laptops to children who need them, improve digital connectivity in deprived areas with free broadband hotspots and distribution of digital hardware.
Other pledges include lobbying the government to allow Bristol to pilot a safe drug consumption room, investing more in parks, expanding the community toilet scheme and introducing an app with locations.
Marvin Rees has said Labour would launch a Disability Equality Commission, which would look at disability equality in a similar way to Bristol's Women's Commission and the Commission on Race and Equality. Their manifesto also promises to commission a Mayoral Equalities Report to look in to and address LGBT+ discrimination in Bristol.
On economic inequality, the Greens have pledged to lobby the government with a proposal to set up a pilot of Universal Basic Income, and set up a maximum pay ratio for the council and council-owned companies
Their manifesto also includes pledges to support Bristol's work in becoming a city free from any form of gender-based violence, abuse, harassment or exploitation, tackle discrimination of transgender people with trans-inclusive council funding policies, and support provision of LGBT+ venues. They would invest in specific services for marginalised groups, such as mental health services, homelessness shelters and domestic violence refuges.
The Lib Dems support a Universal Basic Income pilot scheme and would lobby the government for the powers to bring one in, and work with other core cities to push the idea forward. They also support the idea of trialling a safe drug consumption room in the city.
Caroline Gooch has been outspoken about how they would tackle the issue of council support for children with special educational needs and disabilities (SEND). Parents have been particularly critical of the council's failings over the past five years. The party's manifesto includes policies on how to improve mental health services, public health, support for older people, and how to improve education for young people.
The Conservative manifesto doesn't directly address the issue of inequality, but does pledge to invest in and protect local facilities. They point to public toilets, libraries and children centres that have had funding cut under Labour (although this is a result of the council's funding from central government being cut dramatically since 2010).
Promises include investment in libraries, secondary shopping centres to encourage local shopping, improve public toilet provision across the city, reversing Labour's cuts to this, and a fairer distribution of funding across different communities in the city.
Read more on inequality