'Nowhere is action needed more than in Bristol': calls for Avon and Somerset's next police and crime commissioner to get tough on financial crime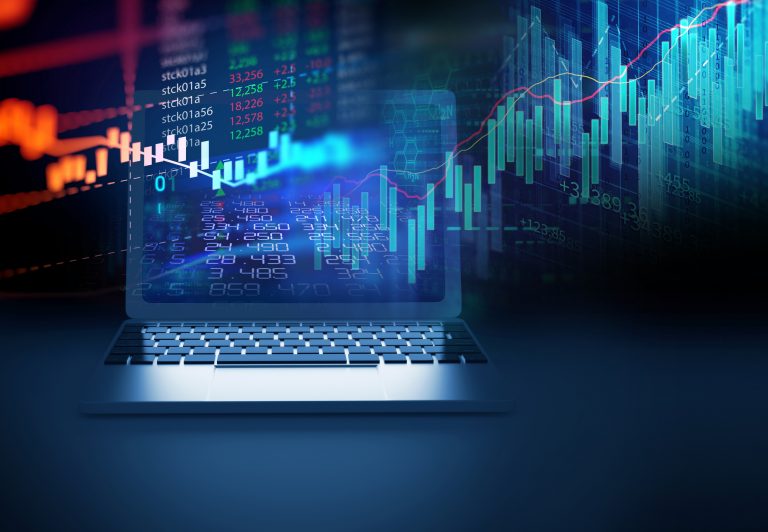 Spates of evictions and land-grabs scarred Britain as it exited the 2008 financial crash.
A crisis of 'bad' debts, repossessions, cases of homelessness and even suicides engulfed farmers, builders, property developers and small-scale entrepreneurs of all types across the UK and Ireland. Some banks were later found to be asset-stripping borrowers, ostensibly to ensure their own survival.
Not all the alleged debtors gave up though, with some turning detective on the lenders. Recently, in a potentially landmark decision, three Lord Justices backed a court judgment made in Bristol against 'secret commissions' – or bribes – of Somerset-based mortgage brokers who promoted loans to two farmers, Frances Wood and Miles Pengelly, in the 00s. 
The farm finance scandal, which has led to some farmers losing land their families had worked for decades or centuries, has bubbled for years. Back in 2014, Plaid Cymru MP Elfin Llwyd told Parliament: "To my knowledge, there are 44 complainants, all of whom had complained to Avon and Somerset police by June 2013."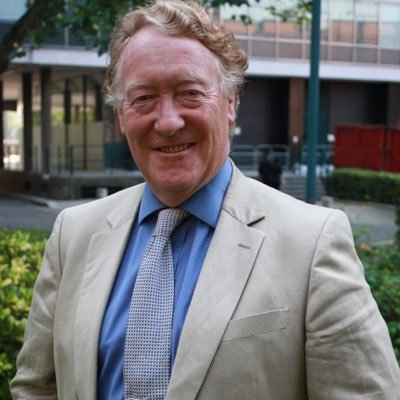 Llwyd added that victims had documentary and other evidence that they had been defrauded, which police had "consistently refused" to review. With other complaints against the financial services industry also coursing into Avon and Somerset Police for almost a decade, our region sits at the eye of a growing storm.
Now, as local elections approach, campaigners are demanding action from police and crime commissioner (PCC) candidates – some of whom agree the Wood and Pengelly cases may need reinvestigation.
"Nowhere is action on fraud needed more than in Bristol," claimed Thames Valley's Conservative PCC Anthony Stansfeld, a high-profile campaigner against economic crime, at a recent symposium on fraud run by Transparency Task Force, a social enterprise.
Eleven-year battle
The ground-breaking recent court proceedings were instigated by farmers who saw their land possessed after the credit crunch. Around the country, many suspected they'd been conned into taking out high-interest loans, which were used to get out of financial strife – which meant mainstream lenders would not deal with them – or to help grow businesses.
Deals often turned out to be riddled with hidden extra costs, while lenders' promises to follow up with sustainable long-term finance never materialised, leaving farmers facing financial ruin.
Not everyone rolled over, with some pushing back on lenders by requesting all the personal data held on them via a 'subject access request'. This had the effect, rather like pulling back the layers of an onion, of revealing the 'under-writing sheet' of a loan. Some farmers struck gold, uncovering "the bit that [a mortgage]-broker gets paid that you know about, and another bit you don't know about," as one farmer put it to the Cable.
The recent judgment vindicates an epic, 11-year legal battle by litigants Frances Wood – who farms buffalo in Somerset – and Miles Pengelly, whose family had farmed 150 mixed acres in Cornwall since the 1600s. It confirmed that supposedly 'independent' financial advisers had been paid secret commissions, which effectively amounted to bribes, to promote loans during the 00s.
The contract with Wood's and Pengelly's lender, Commercial First and Business Mortgage Finance, plainly stated that the lenders would inform the clients in writing if brokers were being paid anything above £250 to sell a loan to them.
Pengelly and Wood later discovered their broker – a firm controlled by Desmond Phillips, a Somerset farmer at the heart of a number of farming finance scams – had been offered an 8% commission running into thousands of pounds to reel them in. The pair were not informed, despite the lender's clear promise to disclose any payment of this nature.
'Hugely significant' case
'Secret commission', or bribery, of independent financial advisers is a recurring theme in scams around the world.
James Kingston, a solicitor for New South Law, a firm advising some victims of high-worth investment scams, told the Cable the High Court's validation of Bristol judges has far-reaching implications. "[It] confirmed that… if you go to someone with a reasonable expectation of impartial advice and they take a secret commission they have breached their obligation to you," he said.
The two farmers' appeal is likely to be used as a test-case for other victims of scams, added Gareth White of Coodes Solicitors, who acted for Pengelly.
"Once in a while, a case comes along that provides some clarity on matters that affect everyday life," White said. "This ruling will have important ramifications for a lot of people unaware that they may have the right to challenge the terms of a mortgage or loan, and even cancel it."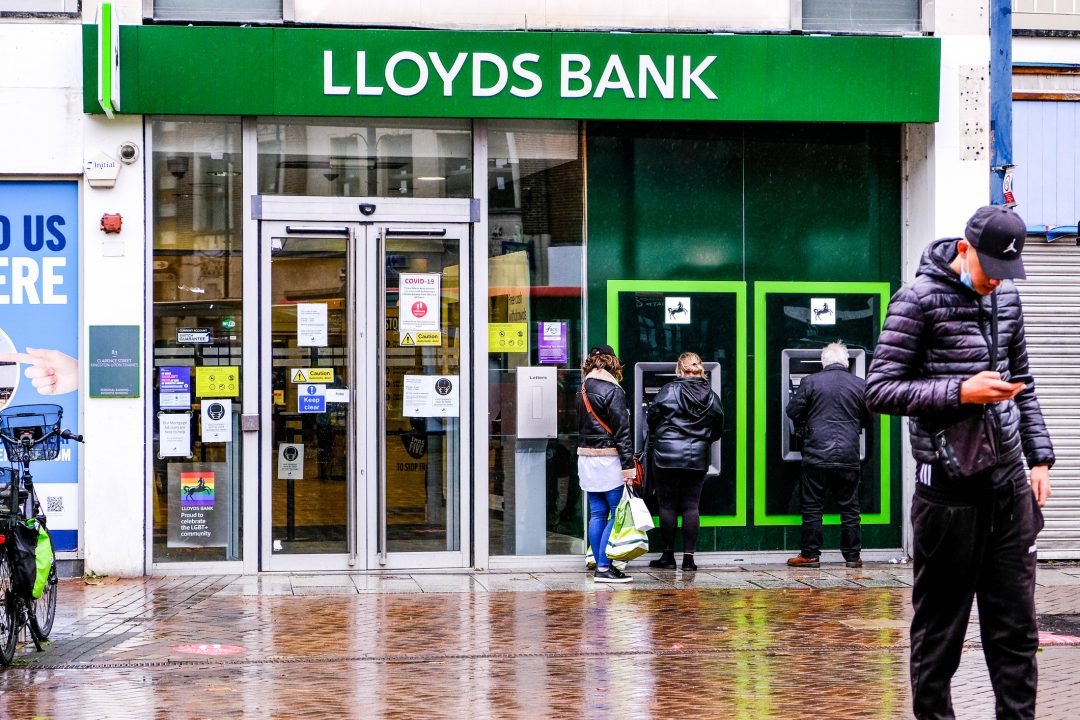 White said this could be "hugely significant" if borrowers are facing possession orders or enforcement proceedings by lenders for financial agreements which the courts have now found could be tainted by fraud.
"In the event that a payment is made but not disclosed to the borrower, then the court held that the payment will be a 'secret payment' and treated as a special category of fraud, which will allow the borrower to potentially cancel the loan," he added. "It is likely to provide borrowers with a significant further right to challenge the terms of a finance arrangement when unbeknown to [them], the lender has paid a commission to the broker for the recommendation of their services."
White said such a right is "clearly correct", and will allow borrowers to more easily hold lenders to account within the civil courts.
But the ruling came weeks too late to save the remains of Pengelly's family farm. "It is more than gutting," he told the Cable. "If we'd had the judgment two months earlier, it would have saved me selling the rest of the farm… it's what I've been fighting for, for the last 11 years. It's the family silver."
Lingering fraud complaints
Fraud is, to state the obvious, a serious crime. But it's an expensive one to investigate, with only an estimated 1% of allegations being probed by police across the UK.
Claims instead tend to be farmed out to an agency of the City of London called 'Action Fraud'. Its staff have an unfortunate history of misleading – and mocking – fraud complainants, as a Times investigation exposed in 2019.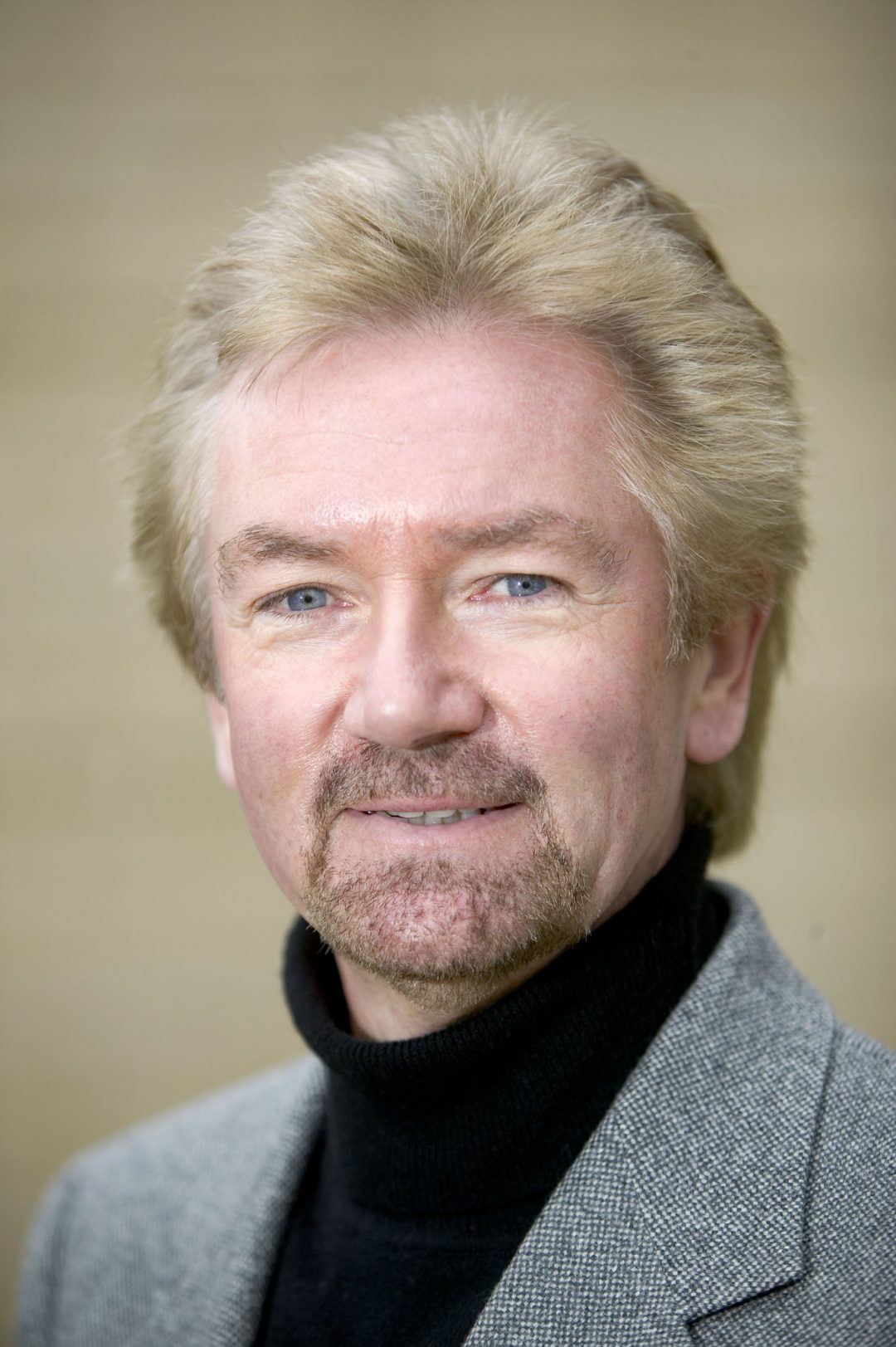 If they've had no joy with Action Fraud, victims have often been left hanging by the Serious Fraud Office and find themselves in the civil courts. There, allegations may – like those of Wood and Pengelly – take many years of legal argument to resolve.
Pengelly has been a thorn in the side of Avon and Somerset Police for many years. Seven years on from Elfin Llwyd's comments in Parliament, an FOI response to Pengelly confirmed that allegations against the farming lender UK Acorn Finance, another of Desmond Phillips' companies, were merely being filed by the force, with no further outcome listed.
Other bones of contention within Avon and Somerset Police's patch include entrepreneurs claiming they've been unjustly foreclosed upon.
In 2019, Deal or No Deal host Noel Edmonds secured a reported £5m settlement from Lloyds Banking Group in connection with claims of dishonest lending to small and medium-sized enterprises (SMEs). Edmonds accused Avon & Somerset Police of being 'bent', stating: "The evidence I've amassed concurs… that there has been a deliberate cover-up of systemic criminality by Lloyds Bank employees in Bristol headquarters."
Trevor Mealham is another alleged fraud victim, who in 2019 went on hunger strike outside Lloyds Recoveries Unit in Bristol, which had seized his assets after the interest on a Lloyds Bank loan was hiked to 26%. He told the Cable he is delivering bundles of borrowers' allegations, freedom of information responses, press cuttings and other documents to candidates standing in the upcoming PCC elections.
Anthony Stansfeld, widely credited with launching a probe of HBOS Reading that saw bankers convicted for fraud, is particularly exercised over a report by Bevan Brittan, a law firm, into lingering complaints against Lloyds Recoveries Bristol and some of its former lawyers. The contents of Bevan Brittan's report remain a secret.
Stansfeld told the Cable he has called on the home secretary, Priti Patel, to commission a team of police organised crime specialists to examine the rash of claims against lenders and, in some cases, their legal advisers. "There is progress but conveniently very slow for the banks," he said. "None of those responsible will be around when and if this is brought to account."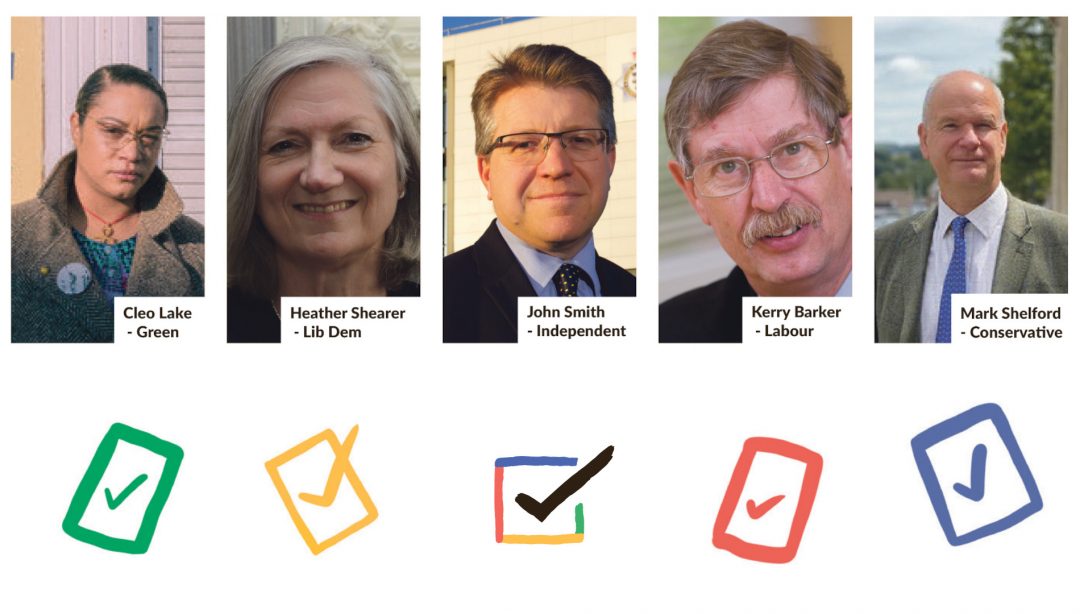 Cleo Lake: around 200 cases 'unsatisfactorily investigated'
The Green Party's PCC candidate is a former Bristol Lord Mayor. Cleo Lake told the Cable: "I am incredibly concerned to learn about allegations of serious banking fraud here in Bristol that has left dozens of businesses in extremely precarious situations, with an estimated 200 cases unsatisfactorily investigated." 
If elected, she pledged to look into the situation, seeking a steer from the local police and crime panel, which scrutinises and influences the PCC's work.
Lake said victims of successfully prosecuted "high-profile economic crime" should be compensated, with fines paid to recompense the investigating police force, rather than being "swallowed up by the Treasury"
"Cases sent to regulators and authorities rarely make it back to police to investigate further, and those that do rarely result in prosecution," Lake said. "It cannot continue to be a case of passing the buck while victims are losing out big time on their own bucks. More must be done in [terms of] regulation, enforcement and successful prosecution."
Heather Shearer: 'I would lobby for the dissolution of Action Fraud'
The Lib Dem candidate for PCC is a former member of Avon and Somerset's police and crime panel. She told the Cable that she would "lobby for the dissolution of Action Fraud", a stance informed by her time on the panel – in particular hearing borrowers' complaints that allegations had not been investigated by police .
"We saw two highly regarded members resign from the panel because of the way victims of serious fraud were being treated," Shearer said. "I would like to see local police forces better placed with adequate resources to support people who have fallen victim to these appalling offences." she said.
Shearer added that she would "ensure that appropriate internal and external expertise" is made available to bring to justice those responsible for economic crime.
On the recent breakthrough by Miles Pengelly and Frances Wood, Shearer said: "I would expect every case relating to that ruling to be reconsidered, and if criminality did take place, then I would do all I could to ensure those responsible are brought to face justice."
John Smith: 'National Crime Agency needs additional resources and skills'
The current deputy police and crime commissioner, an independent PCC candidate, told the Cable he believed fraud cases should be handled primarily by the National Crime Agency (NCA).
"It needs additional resources and skills to do this effectively, such as employing more forensic accountants, and I believe the NCA and any police forces it is working with should be able to balance the recovery of significant costs from any fines imposed," he said.
"If elected, I would support making these changes nationally, as I believe that would be the best way to successfully prosecute these complex crimes, which can have dreadful consequences for victims."
Mark Shelford: 'I will take the lead on fraud'
The Conservative PCC candidate, an ex-army officer, told the Cable his goal is to put Avon and Somerset at the forefront of national anti-fraud policing.
"Anthony Stansfeld is right, and if I am elected on 6 May I will take over his portfolio within the [Association of Police and Crime Commissioners] to lead on fraud," he said, adding that Citizens Advice had engaged with him over concerns about the lack of response within Avon and Somerset Police.
"My plan within Avon and Somerset is to boost the capability by employing forensic accountants and cyber experts… I have agreed with the other South West Conservative PCC candidates to grow our own organic capability," said Shelford, whose manifesto also pledges to work with the National Crime Agency on this aim.
Shelford added that he would ask the chief constable to relook at all recorded previous victims of fraud.
Kerry Barker: Time for 'independent investigation'
Labour's candidate is a Bristolian barrister of more than 40 years. "The three Lord Justices held that the unlawful activities of those involved amounted to bribery and were corrupt," he said of the recent Pengelly and Wood judgment. "This, on its face, appears to contradict the findings of officers in the investigation conducted by Avon and Somerset."
He added that if elected his stance would be that, if it was shown investigations had been incompetent or inadequate, he would task the new chief constable with reinvestigation. "If there is evidence of corruption on the part of officers, or the office of the police and crime commissioner, I will request an independent investigation of those complaints, as I would wherever and whenever such complaints were made," Barker said.
In response to Stansfeld's broader call to action, Barker said he understood this to refer to Avon and Somerset Police's investigation into the practices of banks and other commercial entities, in relation to business loans and their repayment, which resulted in people losing their businesses and their livelihoods. "Again, my understanding is that the police found that the activities involved were not criminal, or that the evidence did not disclose any criminal offences," he said.