Tenants facing eviction at Hartcliffe allotments fight to save a decade of growing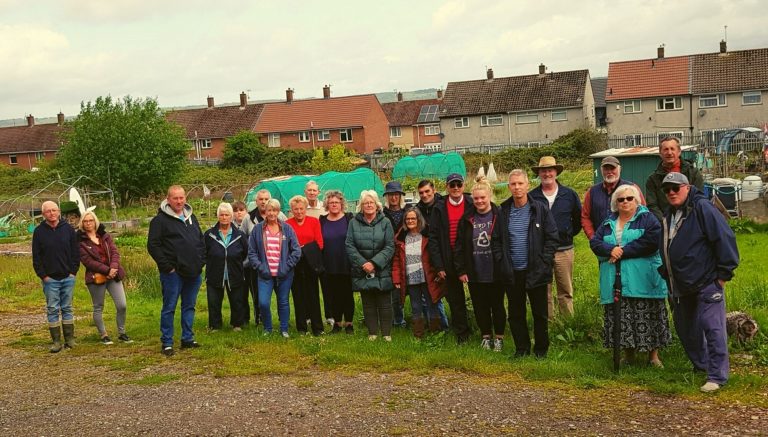 Feature image: Tenants of the Court Farm Road Allotment Association, courtesy of David Francis
Hartcliffe City Farm exists quite literally on the edge of the city. From a Google Maps-eye-view, the city's suburbs end at the entrance to the site; on its far side sit Bristol's southern boundary and the rolling hills of Somerset. It's long been a key community asset for Hartcliffe, one of Bristol's – and the country's – most economically deprived areas, but not without controversy.
In February 2020, Bristol City Council disbanded the farm's board, citing a "failure of management" and its "detrimental effect on the animals." The farm had faced numerous issues over the years, such as underfunding and, more than once, theft of animals. But the other council tenants on the same site, the Court Farm Road Allotment Association, have thrived.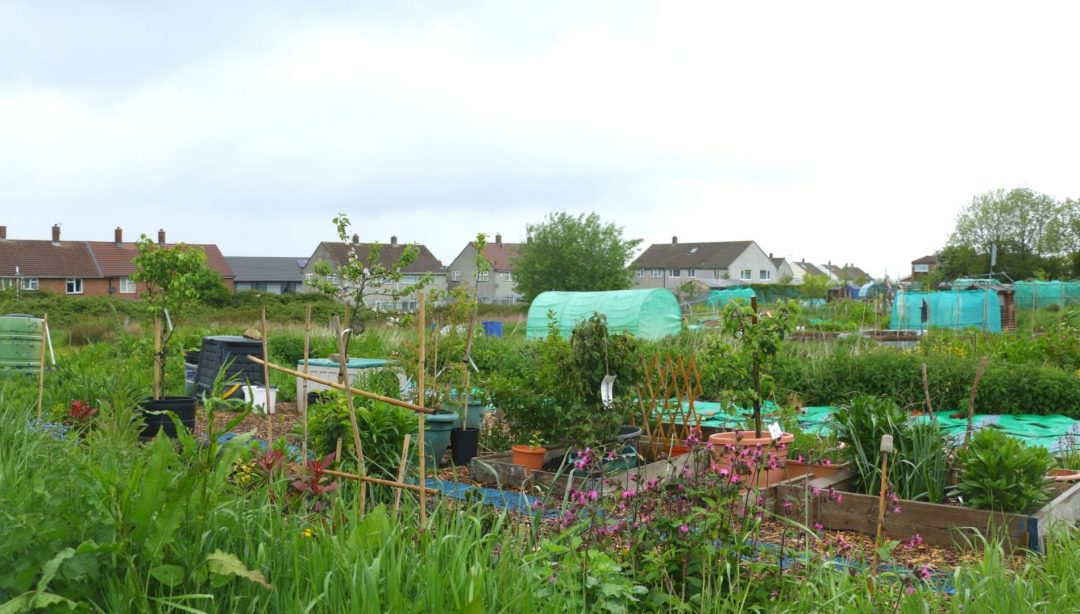 Lin Cummings and her husband got their plot at Court Farm Road in 2014, one of 35 families to do so since 2012 when this DIY community team was granted use of a portion of dishevelled but fertile ground at the edge of the farm.
The Cummings have spent almost seven years preparing the plot for their retirement "while making good friends, improving our mental health and enjoying doing our bit for the planet," says Lin. After her father was diagnosed with Alzheimer's, she gave up her job to care for her parents. She tells the Cable that their allotment plot became "my respite, [and] my opportunity to get some exercise, spend time in nature and grow healthy, fresh, local food, whilst still being only a five minute walk from [her parents'] home should they need me in an emergency."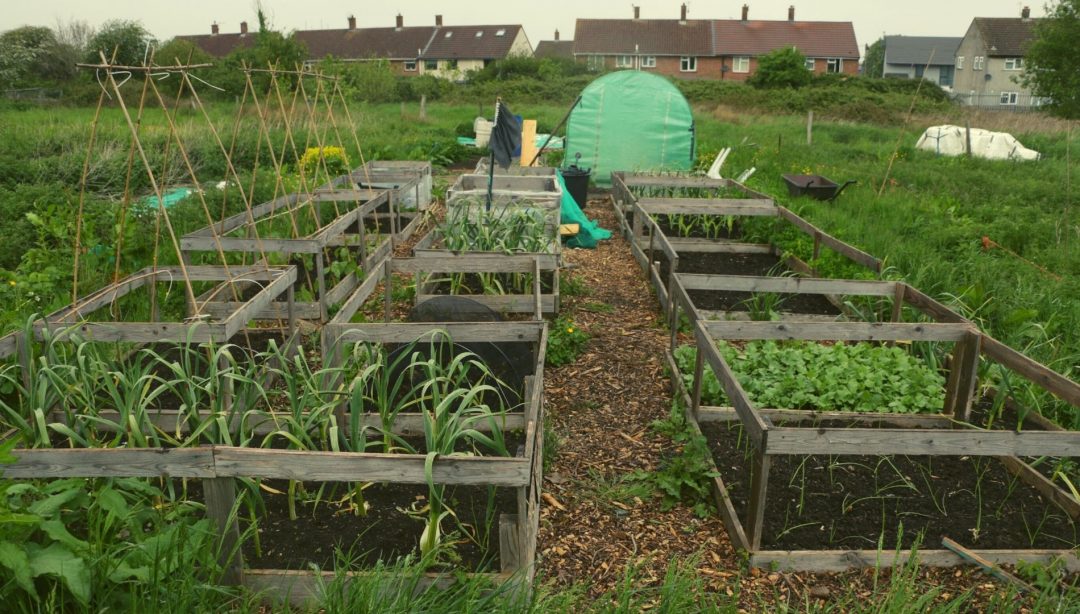 As part of the handover of Hartcliffe City Farm this summer, Lin and the rest of the allotment holders, who work independently of the farm's management, have been told they will need to begin again at a new allotment and have been bumped to the top of waiting lists at other local BCC-run allotments.
After ordering the farm's eviction, Bristol City Council promised to protect the site for community use, and a bidder was selected to the satisfaction of many: a partnership between nearby Windmill Hill City Farm and Heart of BS13, a local charity with a focus "on the intersection between employment, health and environmental justice." 
Having been given "vacant possession" of the site, the Windmill Hill/Heart of BS13 team have stated that they want a clean slate to enact the results of their community engagement survey, and that the allotment tenants will be evicted. Georgina Perry, the head of Heart of BS13, says the organisation is in favour of using the land "for community gardening engagement rather than for private allotment holders."
They don't yet know what that looks like, Perry says, or whether community gardens will be on that allotment land or elsewhere:
"… There are various models […] for example therapeutic gardens for community members with mental health and special educational needs, biodiversity gardens for local schools, sensory gardens for people with visual impairments."
The council told the Cable that "a fresh start allows [Windmill Hill/Heart of BS13] the best opportunity to make their exciting vision a success." 
Lin, the allotment association's secretary, and treasurer David Francis say they have struggled to find out what that vision is and they don't understand why the two groups can't work together. "We truly thought they would see the good work we were doing and want to work with us," Lin says, "but they've declined to come and visit."
"We know this land and we make the best of it," David says as he shows me where tenants have come together to dig crucial drainage ditches, lay paths and build polytunnels.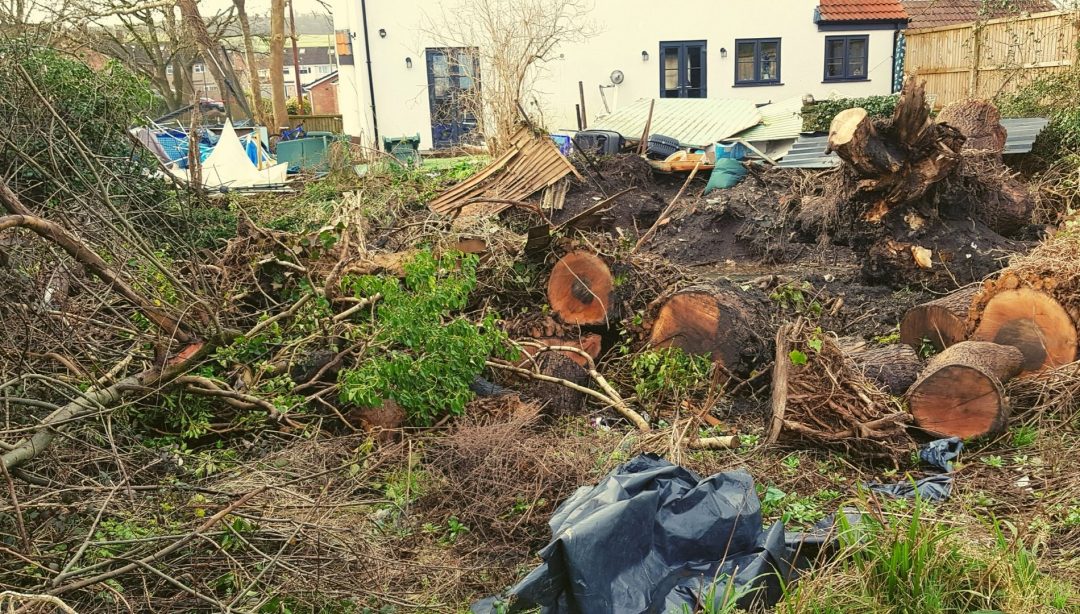 David acknowledged that the council has offered plots elsewhere, "but most of us don't have it in us to start again. It's taken five years to get my plot to where it is now, and it's still not where I want it to be."
Many of the allotment holders are older, Lin and David say, and are able to maintain well-tended plots but don't have the physical health to repeat years of harder physical labour to make a plot arable from scratch. Others have health issues that prevent them from investing the same number of years in dishevelled plots, further away.
Local councillor Tim Kent used to be on the farm's board, and was instrumental in the setup of the allotments. He still supports the association, telling Bristol Live he "find[s] it hard to believe that the council or the new tenants need to close these allotments in the middle of the growing season when there are no current plans to use the land for anything else – I hope those in power see a little sense and give these allotment holders a break."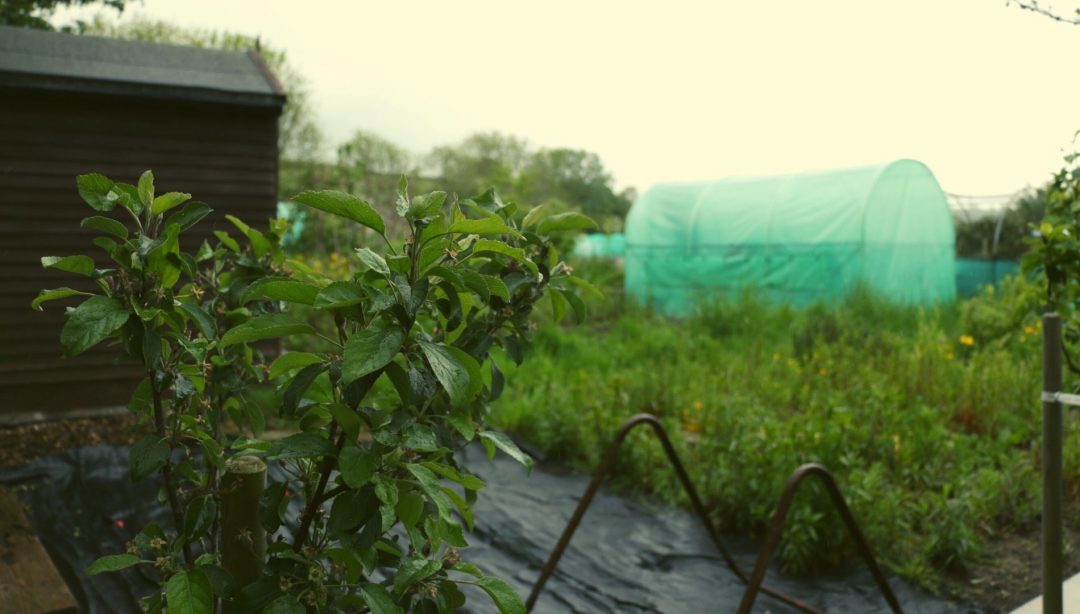 "[We] are working in the community already, with local people who are not privileged, who are unemployed, who are disabled," Lin says. "We haven't asked for any money, our rent to BCC covers the water bill – we're completely self sufficient. We just want to work with them."
The CFRA tenants will continue to work the land until their lease runs out in October, at which point they have been told they will be evicted. But they say they remain hopeful that by continuing to engage with the council and the Windmill Hill/Heart of BS13 project, a path can be found that allows them to continue their decade-long project into Hartcliffe's future.