Covid-19 has made us reconsider how much we will fly in future, research suggests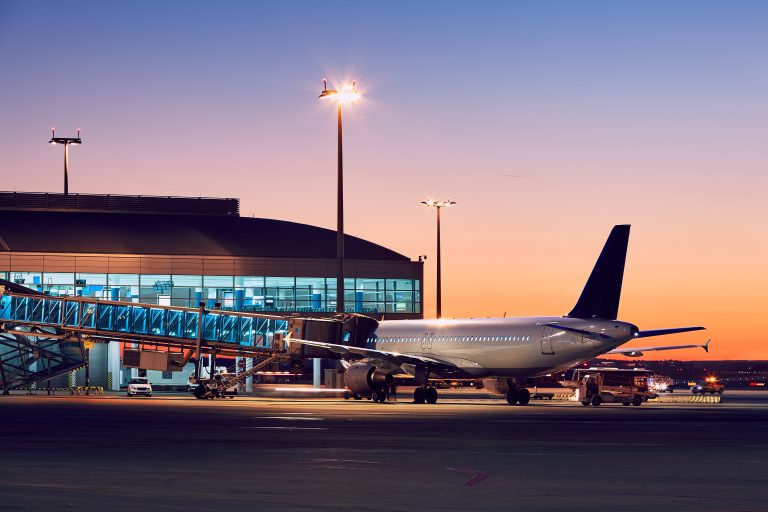 Covid-19 has caused people to reconsider how much they will fly in future, according to new research by the University of Bristol.
The study by the Cabot Institute for Environment found that six out of 10 survey respondents said they would fly less in future even after they were vaccinated, with the impact on the climate crisis and the risk of getting Covid-19 playing an equally important role in their decision.
But the survey also revealed a generational divide, as younger people were more likely to fly in future than older generations. Only a third of respondents aged 18–29 said they will fly less or much less, which rises to nearly three-quarters among those aged 60 and above.
Participants also discussed ways to reduce the impact of flying on the climate crisis, including a frequent flyer tax and subsidising more sustainable transport alternatives. The Cable spoke to the lead researcher about the findings and participants about their views on the future of flying post-Covid-19.
A reset moment for air travel
The research comes at an important time for the aviation sector, which has been decimated as the pandemic brought most travel to a halt. In 2020, about 74 million people passed through UK airports in 2020, less than a quarter of the 297 million recorded in 2019, according to analysis by PA Media.
This summer, the sector has warned that airports are likely to lose at least £2.6bn as the government's Covid-19 traffic light system continues to restrict international travel. Some airlines are so angry at the government that they have launched a legal challenge calling for greater transparency on the travel restrictions.
Meanwhile on a local level, Bristol Airport has lodged an appeal with the Planning Inspectorate, after its expansion plans were scuppered in February 2020 when North Somerset Council blocked its planning application. If Bristol Airport succeeds in reversing the decision, an extra 2 million passengers a year are expected to pass through the airport.
Research released last month by think tank the New Economics Foundation (NEF) claimed that the climate impact of the expansion could be up to six times worse than the airport's own estimates previously claimed. The planning inquiry starts in late July and is expected to conclude in October.
'People are beginning to see flying differently'
Lead researcher Dr Ed Atkins, who is also a member of the Bristol Advisory Committee on Climate Change, said, "Everyone we spoke to was aware of how their flying or flying generally emitted greenhouse gases and exacerbated the climate emergency. Covid-19 provided that moment where people stopped and had the opportunity to discuss their flying in the future."
"Both the survey and the focus groups showed that people were starting to see flying differently, they were planning on flying less, that was regardless of whether they had or were going to receive their Covid vaccination," he added.
The focus groups discussed business travel, which is an important part of the impact of flying. Atkins said, "What Covid-19 has shown us is that people travelling around the world for work is not only unsustainable but also unnecessary."
Another hot topic was how cheap it is to fly within the UK compared to getting the train. Only last week, environmental campaigners criticised easyJet's announcement of 12 new domestic UK flight routes for journeys shorter than 200 miles for as little as £22.99.
Almost one in five flights from Bristol Airport in 2019 were domestic passenger flights – a total of nearly 12,000, according to data from the Civil Aviation Authority.
In France, the government has predicted a bailout for airlines following a ban on domestic flights when the equivalent train journey would be 2.5 hours or less. "That shows the way states can act," Atkins said. "Domestic flights are hugely polluting and unnecessary, especially if there's alternatives available."
People fly because they can. But one way to tackle the cost of flying is a frequent flyer tax, Atkins said. "It came out of the focus groups that this is now a time to act and impose a new taxation regime. There was lots of discussion about there not being enough tax and people flying because it's cheap and the need to internalise the costs of air travel in what we pay."
"There needs to be a two pronged approach here," he added. "One is increasing the cost of aviation through taxes, the other is using that money to subsidise trains and alternative transport in this country."
'Until there's leadership from the government, people will resume business as usual'
David Clegg, 65, lives under Bristol Airport's flightpath in Clevedon. He has travelled a fair amount in the past but decided to give up flying about two years ago, after seeing how much the glaciers had receded when flying over Greenland. "I'm the problem," he realised. "That was the final straw."
He said the focus groups included a range of views, including some who love travelling and didn't see the need to give up flying. "I'm not saying nobody should fly, for example people with family around the world. But at the moment you have people flying four or five times a year to Europe for a weekend. Some people seem to have an entitlement."
He says Covid has reinforced his stance, because of the future risk of transmission while flying, but also because he noticed the impact on noise where he lives. "It's been so quiet, you hear an airplane and look up because it's so unusual. Usually it's so noisy and frequent. Why should everyone suffer from that noise pollution because some people want to fly?"
Annie Beardsley is a member of Bristol Airport Action Network (BAAN), which opposes airport expansion. She only flies to visit the US where most of her family live, but would be happy to pay tax on that.
"I don't think people who want to go on holiday twice a year should be punished, because we need to get the message out there that flying is a luxury that we can't afford," she said.
"It's frequent flyers and the very wealthy who are the biggest polluters and I think it's entirely fair that they should pay for that."
"Airline companies will need to rethink how they operate," she said. "They profit from business travel, frequent flyers and parking, but that will become more difficult in the future.
"Until there's greater leadership from the government on this, people will resume business as usual because I don't think the message has really got out there that this is an emergency that needs addressing now rather than 10 years time. It needs leadership."