'Disability can't be forgotten in our tackling of the climate crisis'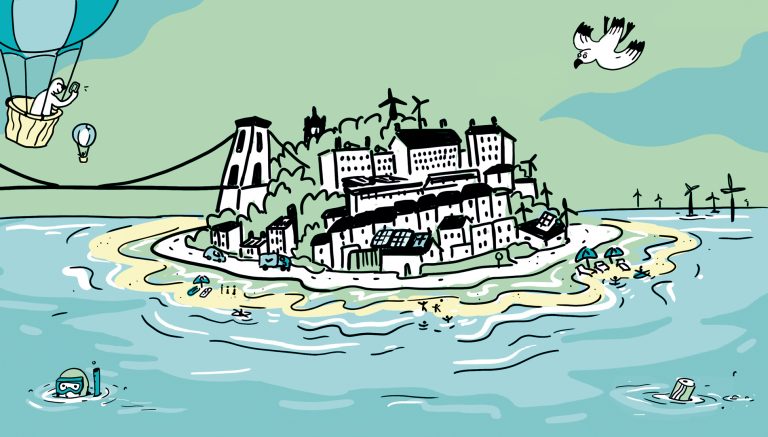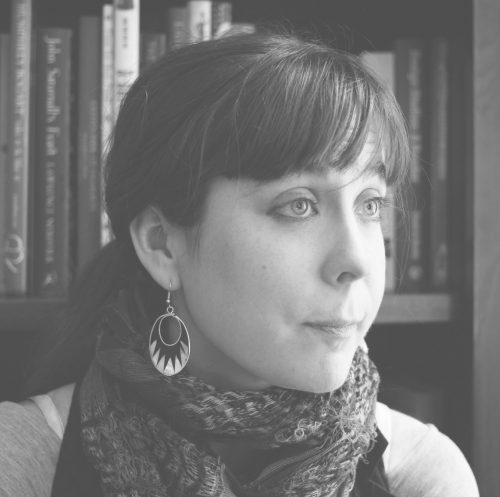 A year ago I joined the rally on College Green to listen to Greta Thunberg. Despite the rain, tens of thousands had turned out to welcome the climate celebrity. I had my own reasons to be excited. Though the climate movement was my life, it was the first event at which I had seen another disabled woman take the stage.
Stood above the umbrellas, in her signature canary yellow raincoat, Greta looked vulnerable, but her words were powerful. "The world is on fire," she told Bristol. "Change is coming, whether you like it or not."
Change is the essence of climate change. It is in the very term. Climate change means change to global temperatures, weather, health, nature and food. It means changes to the way that we live if we are to limit these disasters. In Bristol we are meeting this challenge by aiming to become carbon neutral by 2030. This means big changes to our transport, housing, food, energy and buying habits, all in under nine years.
Such changes should be of particular interest to disabled people. The UN considers us at increased risk of climate change. This is in large part because the crisis multiplies inequalities. Inaccessible resources and poverty mean that many in the disabled community will struggle to fully understand, prepare for, or escape the difficulties to come.
Adaptations adopted by society to tackle climate change can also create difficulties for disabled people. Low traffic neighbourhoods are excellent at limiting car use but have been rushed in parts of the UK, making travel more exhausting and expensive for many. Green spaces, which Bristol aims to create within a ten-minute walk of everyone in the city, often have inaccessible paths and entrances. Banning plastic straws, which were originally designed as a medical aid, has made little difference to plastic waste but dealt a blow to the independence of those who need them.
Meanwhile, the few climate schemes that centre disabled people tend to focus on disaster relief, rather than the radical changes that must, and are, coming to everyone's everyday lives.
Change can be good, however. If created with care and consultation, low traffic neighbourhoods can benefit disabled people by improving air quality, creating safer journeys, and increasing independence. Green spaces have huge mental and physical health benefits, so long as everyone can access them. Renewable energy sources that are owned by Disabled people can help tackle the community's extensive fuel poverty. Change is coming, but whether we like it or not will be decided by how we design it. 
This is why I'm proud to coordinate the Bristol Disability Equality Forum's (BDEF) work on the Bristol Green Capital Partnership's Community Climate Action project, funded by the Lottery's climate fund. For this work, we are bringing Disabled people in Bristol together to plan how to lower our carbon emissions at the same time as improving our quality of life. 
The BDEF will be one of six community groups to build plans for community-led action to tackle the climate crisis with local people. Others include Ambition Lawrence Weston, ACH, Heart of BS13, Lockleaze Neighbourhood Trust, and Eastside Community Trust.
The consultation work will also feed into the city's climate plans to prevent new barriers being created for Disabled people. The project is one of the first to work with a Disabled community in this way and we hope that it will inspire others across the globe.
In considering these barriers and risks, it is vital that Disabled people aren't cast as victims. For Greta, Asperger's allows her to "think outside the box". Disabled people are experts at such thinking because to be disabled is to live in a world where the boxes are made to exclude you. 
Basic living is a puzzle of creative adaptation. As a one-armed woman I navigate these challenges daily. I use an elbow to ride my bike, carry items and use a keyboard. I manipulate objects with my feet and open packets with my teeth. These adaptations might look odd. They might be unfamiliar. But they work.
As the old ways fail us in the face of climate change, the whole world will need creative adaptations. What appears odd and unfamiliar may just save us. If Greta teaches us one lesson as Disabled people, it is that our role in this crisis should be not that of victims but leaders.
Are you disabled and live or work in Bristol? Find out more about the project.