'Why Bristol needs openness and transparency on house building'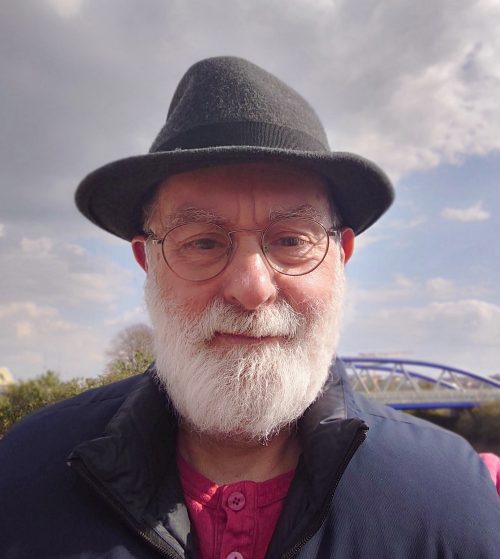 I retired from being a Bristol councillor in February 2021 due to the continuous stress but I'm pleased to hear that my co-councillor for Clifton Down, Carla Denyer, has become the Chair of Overview Scrutiny. That's a really important job; especially when it comes to scrutinising house building in general and affordable homes in particular.
Affordable housing was one of the top election issues back in May. Mayor Marvin Rees failed to meet his pledge to build 800 affordable homes a year by 2020, but did build more than his predecessor George Ferguson. Before winning re-election he pledged to build 1,000 affordable homes a year by 2024.
But despite these pledges, there are even bigger issues at play: Why are so many non-affordable homes being built when land is scarce and the evidenced need is for affordability? The system is smelly, so bad, it stinks.
One of the many problems with the system is viability statements. I saw plenty during my time on planning committees. They are cost forecasts that allow the developer to protect their profits by reducing the amount of affordable housing and escape other planning requirements. It gets worse in build-to-rent schemes as developers are now permitted to offset the cost of purchasers' stamp duty (a tax that purchasers pay when they buy a home) even though nobody is actually purchasing.
I called this out when we considered a 120-flat proposal on Avon Street, behind Temple Quay. We refused it in 2018, they offered just 3% affordable housing, blaming a stamp duty cost they were never likely to pay. The developer, L&G, went to appeal and won; The Royal Institute of Chartered Surveyors had approved this stamp duty deduction. It is a shocking indictment of the whole rotten system.
That was but one tiny example. Housebuilding deals need more openness and detailed scrutiny to find out why there still aren't enough affordable homes being built. I am not accusing anyone in Bristol of doing anything wrong, it's just that it's the national system that stinks.
A system that stinks
Stink number one: Property developers are investing more and more money into the Conservative Party. This is highly relevant because this is the time the government is relaxing many planning rules to encourage building. I wonder what return these donors expect to get?
Stink number two: Many of these new rules won't require affordable housing (of any kind) as they will be Permitted Development, which allows certain types of developments, such as converting offices into housing, to avoid much of the planning process. This means the reasons for officers and councillors to reject are tightly limited and there is no mechanism for adding affordable homes. For example adding a couple more storeys to a block of flats (like was tried at Grange Court in Henleaze) or converting offices. Homes, cheap to build; but no requirement to sell or rent them cheaply.
Stink number three has been going on decades, it's more like a stench. The level of affordable homes is still well below that needed (in Bristol it has been at 19% and South Gloucestershire 36%). Mayor Marvin Rees is targeting close to 50%, according to his recent election pledges.
One of the causes of this dreadful shortfall is the Green Belt, an idea from the 1940's to prevent urban sprawl and protect nature from housebuilding.
Sixty years later, land inside the Green Belt is scarce. That scarcity causes land prices to go up, which makes affordable housing more expensive for any developer, whether they be morally scrupulous or less so. This land scarcity means that expensive homes will be favoured (by the developer). My calculations show that it's almost impossible for developers to make enough profit and build the affordable housing we need at the same time. I've been through many developers' financial viability statements which justify why they can't do it.
The Green Belt is popular. But it costs the poor because they have to pay higher rents. If it is retained, and already I hear readers clamouring to keep it, then the government needs to do something about the land scarcity problem.
Bad odour number four is that the government has tried to plug this crisis nationally with grants administered from an agency called Homes England. This is taxpayers' money and goes to developers and/or land owners to help them increase the number of affordable homes within a scheme. Whilst this is 'a good cause', it can add to the land price problem; and worse there was a recent scandal about a Homes England conflict of interest: A government aide working for Homes England approved a big loan to a property developer who, incidentally, were paying that very same aide for advice. Lord Udny-Lister has since apologised.
Smell number five comes from Liverpool, whose mayor was arrested on suspicion of conspiracy to commit bribery and witness intimidation as part of an investigation into the awarding of building contracts in the city. The government has since taken over control of some aspects of development there.
What needs to happen next
For me these five pongs create a Great Stink; I hope it's enough to tip off Bristol's Overview Scrutiny led by Councillor Carla Denyer. They need to find out what deals are being done, the terms and why we have not been achieving the affordable housing targets for the last two decades and are still miles off the actual need.
I call on scrutiny councillors to give this serious consideration. I hope they will ask to see all the information necessary so as to better understand the issues and make sure that what is being done in Bristol is in the best interests of those most in need.
The Conservatives used to chair the council's Overview Scrutiny committee, but have been replaced by the Greens because of the seats the party gained at May's election – a breath of fresh air. Labour of course are in power. Everyone says they want more affordable homes, I'm sure most do, but the temptation to do deals must be immense. Learn from Liverpool, get this into the open, Greens get scrutinising.
Developers will want this done in secret. Access to information was one of the big battles I fought for in my five year stint, and was one of the causes of my chronic stress. I'm away from that now, free from council restrictions. I am free to say what I think.
And if scrutiny committees conclude that Bristol's affordable housing need can never be met by the private sector, which is my suspicion, then I can suggest a route forward. But there will be one helluva fuss.  
Clive Stevens is a former Green councillor, who has a blog about the building of affordable housing.