This Week in Bristol: Covid hospitalisations on the rise before 'Freedom Day'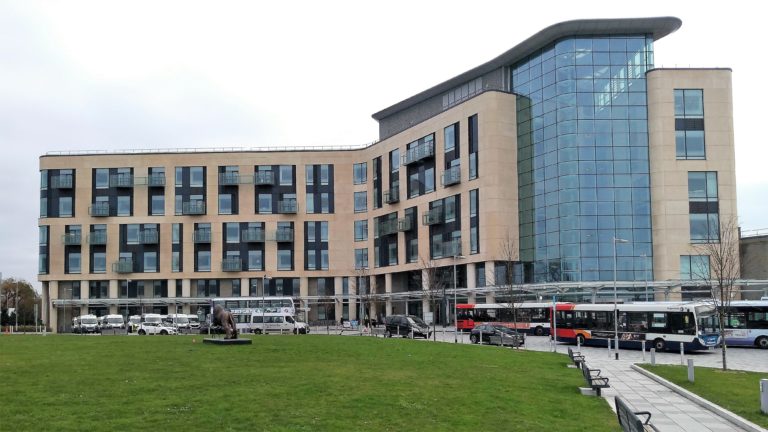 On Monday, all Covid restrictions are going to be finally lifted. While some celebrate the arrival of 'Freedom Day', infections in Bristol are at the highest point since the pandemic began. 
We do have the added protection of nearly half of Bristol adults being fully vaccinated, but hospitalisations are starting to rise. Last week the number of Covid patients in hospital more than doubled to reach 39 – the highest level since early April. Here is the latest Covid picture and a round-up of other Bristol news this week.
Bristol weekly Covid-19 update
? From Monday, there will no longer be any restrictions on meeting people or legal requirements to wear a face mask. Nightclubs will reopen and limits on gatherings at pubs, restaurants, weddings, funerals, concerts, sporting events and communal worship will also be lifted.
? A petition to keep mandatory face masks in shops has been signed by 180,000 people. The petition was set up by 58-year-old Martyn Corndey, who suffers from multiple health conditions and argues thousands of people like him will feel more vulnerable again. Businesses and transport companies can now set their own rules for face coverings.
? There have been 2,590 new Covid cases in Bristol in the last week, which is 17% higher than the previous week (2,215).
? The rate of Covid in Bristol is 559 per 100,000 people, higher than England's of 360 per 100,000.
? 141 schools or early years settings in Bristol have at least 1 case of Covid among children or staff, up from 119 last week.
? There are now 39 Covid patients being treated across Bristol's two NHS trusts as of 13 July, up from 17 last week.
?1st Covid jabs given in Bristol: 311,887 (+4,924) – 73.4% of adults (+1.2%)
?? 2nd Covid jabs given in Bristol: 205,213 (+8,359) – 48.3% of adults (+2%)
➡️ There have been 5 deaths with Covid in Bristol in the week up to 15 July, (within 28 days of a positive test).
The Bristol Round-Up
? Bristol City Council did not assess the health harms that could result from a delay to the introduction of a Clean Air Zone, top transport officer Adam Crowther admitted this week. Crowther said that there had already been a "significant drop" in pollution in central Bristol following road closures and pedestrianisation. An estimated 300 people die in Bristol each year as a result of air pollution. (Source: Local Democracy Reporting Service).
? The trial to ban cars on Bristol Bridge and some surrounding roads has been made permanent.Bristol Live reported that the scheme had raised £1.6 million pounds from 81,000 fines for drivers breaking the rules since November.
⚽ Anti-racism campaigners gathered in Bristol on Wednesday evening to show solidarity with Marcus Rashford, Bukayo Saka and Jadon Sancho. Demonstrators organised by Stand Up To Racism gathered outside the Hippodrome to take the knee in support of the three England players following racist abuse on social media after England's loss in the final of Euro 2020.
? Alcohol-free zones and safe drug consumption rooms have been backed by council chiefs as part of a four-year drug and alcohol strategy for Bristol. The strategy aims to target "places rather than people", creating healthier behaviours through safer spaces. Read the Cable's previous coverage of the issue here.
? Bristol City Council failed to properly consider the Windmill pub as an asset of community value when it granted planning permission to convert the building into five flats, according to a legal challenge brought by a private citizen. 84 residents and Save the Windmill campaigners objected to the plans lodged last year. The application is set to return to a planning committee for reconsideration next week. (Source: LDRS)
? Councillors clashed this week over scrutiny arrangements for City Leap, a billion-pound project that will aim to speed-up Bristol's route to net zero carbon emissions through commercial investment. Three commercial bidders have been shortlisted as potential partners for the public-private venture, due to be set up next year. But some councillors fear a repeat of the Bristol Energy fiasco, which saw multi-million pound losses, without adequate scrutiny. (Source: LDRS).
? History teachers in Bristol have joined forces with African-Carribbean community groups and Black academics to produce a new textbook on Bristol's links to transatlantic slavery. The local initiative comes despite Conservative schools minister Nick Gibb's claim earlier this year that introducing colonialism and the slave trade into the national curriculum would "lower standards".
⛪ The Dean of Bristol Cathedral has expressed concerns over the policing of Kill the Bill protests in Bristol, following an event in June in which protesters gave distressing testimonies. "They described being herded and kettled by police; being ordered to move on, but with no way of leaving the area […] Witnesses spoke of seeing individuals punched, kicked, and forced to the ground," said the statement released by Bristol Cathedral.
? Donations to a foodbank based in Bristol's St Nicholas of Toletino Church in St Judes have dried up, despite rising demand. The church has launched an urgent appeal ahead of the school summer holidays. (Source: BBC)