'Nothing feels real': My life with depersonalisation disorder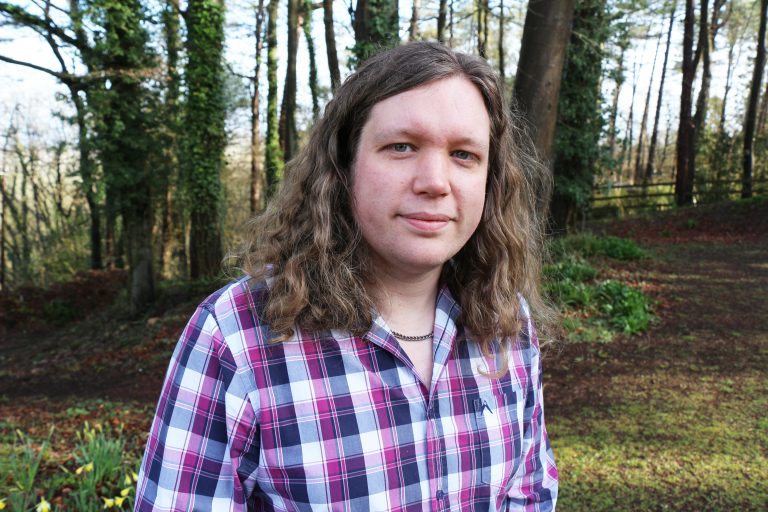 I remember when my grandad died in 2010. I was standing in Bristol's Canford Crematorium – except in a way, I wasn't there at all. In my mind, it wasn't real. I felt no emotions. That might seem like a reaction some might have to grief – but for two years beforehand, and still now over a decade later, nothing (and I mean, nothing) in my life feels even remotely real.
When I was 18 and studying for my A-Levels, I began to experience this strangeness. At first my mind just felt a little 'foggy', like I was overtired, but since then things have continued to go downhill. I now know I have a condition called depersonalisation disorder (DPD) that makes me feel like I'm permanently in a dream, nothing about myself or the world around me is actually there, and I'm largely emotionally numb.
It's like being conscious of existing within The Matrix, or as if I'm permanently drunk. I have to explain to romantic partners that I'm unable to feel love for them. Nothing ever 'registers' with me because, in my mind, it's not really happening. It's like I'm a ghost.
Essentially, life with DPD is a bloody nightmare. Having feelings isn't just about those intense movie-style emotions in a rom-com, but also the little things that help us to function every day and find some meaning in life.
Just getting to the point of knowing what I'm suffering with has been a battle. You might think feeling like you're suspended in a lucid state somewhere between life and death must be rare, but DPD is thought to affect 1-2% of the general adult population to a clinical degree – making it as prevalent as the likes of OCD and schizophrenia. 
But DPD remains largely unknown in general society, medical circles and mental health services. The average diagnosis period, according to the British Medical Journal, is 7-12 years  – and only one NHS clinic of two part-time psychologists provides any specialist treatment for it anywhere in the UK. There are no NICE guidelines, it's frequently misdiagnosed, and most sufferers end up discovering the condition themselves on Google and 'pitching' it to the experts.
Compare that with the awareness, provisions and handling of those other equally prevalent conditions, and you'll begin to see the problem.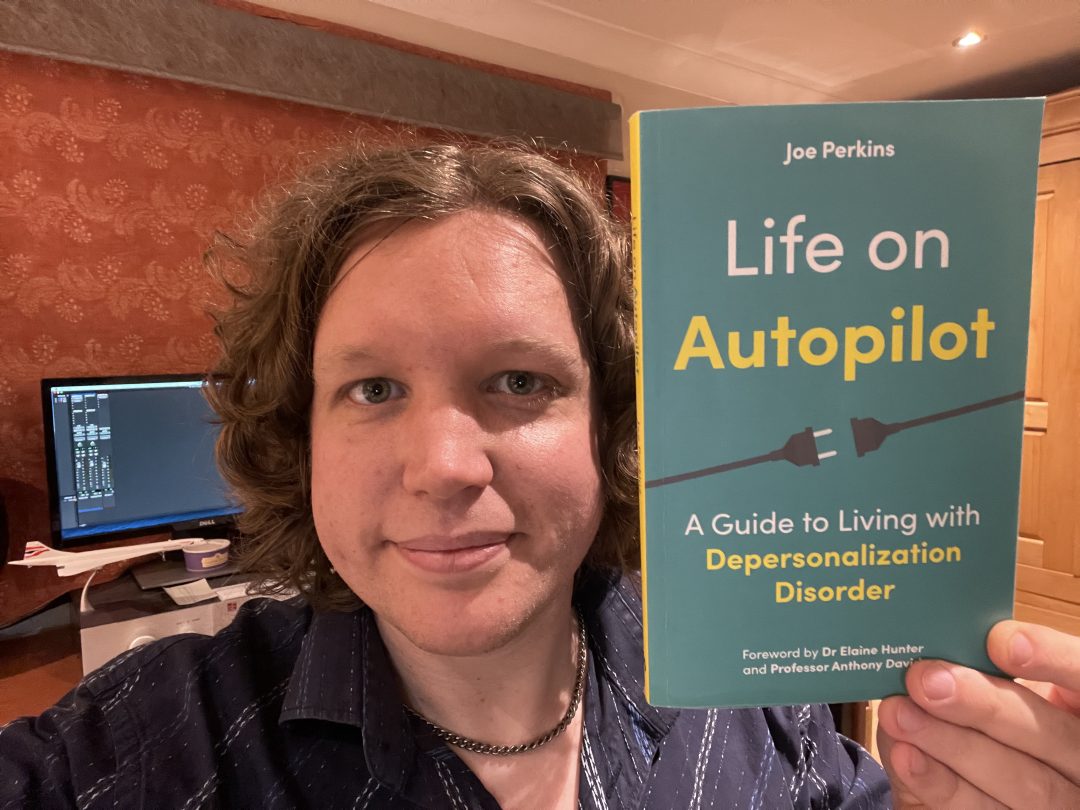 Believed to be a protective reflex of the mind, depersonalisation is something everybody can encounter during times of stress and emotional upset. If you've ever found yourself in an intense situation and felt 'spaced out', or just robotically going through the motions, you've likely encountered it too. It's a dissociative response evolved from our instinctive 'fight or flight' mechanism to help us survive threatening circumstances – by damping down our emotions and sense of reality, our mind can use its available brainpower to escape more effectively. Then, once we're safe, the reality returns.
But the mechanism can become problematic if it becomes triggered more than is necessary. Transient depersonalisation (that is, it comes and goes) is a common symptom of other mental health conditions – when an underlying problem flares up, the sense of 'being unplugged from the world' can come along with it.  But worse than that, depersonalisation can also be 24/7 and constant, and exist separately from other conditions. This can leave us trapped in a flat, hollow existence in the much longer term.
The dissociative nature of DPD means it's isolating and terrifying to live with. Waking up and having your partner feel like a stranger, or not even a real person; receiving some wonderful (or indeed, tragic) news and feeling no emotional response; being overwhelmed by a sense of losing your mind and spiralling out of control… Many are reluctant to even try explaining what they're going through for fear they might be thought to be 'going crazy', or have it trivialised.
My diagnosis and treatment
Nowadays, I've become so permanently zoned out and exhausted that the only 'jobs' I'm able to take on are things I can fit around the illness – deadlines and regular hours just aren't possible to commit to reliably. I work as hard as I can demonstrating guitar products for companies on YouTube, but doing that still has to be secondary to how I'm feeling on any given day. Nobody dreams of being in their 30s and still having to live with their parents.
In total, it took me 10 years to get a formal diagnosis from the Maudsley Psychiatric Hospital in London. That's a horrendous amount of time to be struggling with a condition you don't know the name of – doctors have literally ushered me out of their offices when I've tried to explain. It wasn't until I found an online newspaper article about DPD, aged 26, that the penny dropped  – the symptoms were so specific I knew I was onto something. Even then, it took a further two years to start therapy at the Maudsley after a frustrating, red-taped voyage through the world of out-of-area referrals and clinical commissioning groups; and sitting on the inevitable waiting list caused by every UK case getting funnelled into one overstretched service.
Transient depersonalisation is typically easier to treat, but DPD has a nasty habit of being persistent and taking much longer for interventions to make inroads. Various psychological and trauma-based therapies are often used – sometimes supplemented by 'standard' mental health medications, such as antidepressants. Some alternative treatments, such as rTMS (stimulating specific areas of the brain with magnetism), are beginning to be investigated. But research is still very limited overall, with most therapies and medications still considered 'off-license' for DPD, and therefore unobtainable.
Sadly, after all the years of appointments, including 18 weeks at the Maudsley, my symptoms continue to worsen over time. I still live in hope of recovering, but I'll admit it's difficult to stay positive about that as things drag on.
There is some good news though. In recent years, wider awareness of DPD has been starting to grow – helped by the formation of Unreal, the UK's first depersonalisation charity,  for which I'm a trustee. The condition has started to pique the interest of a few academics, who are beginning to investigate new clinical angles and theories. A group of UCL researchers were recently successful in securing government funding for a two-year study into specialised CBT. We're starting to move in the right direction.
After the success of making a short film about DPD, I wanted to do more – and as a result, my book Life On Autopilot was recently released worldwide. My hope is that it both raises further awareness and helps others living with depersonalisation to demystify the psychological theories, better cope with the symptoms and feel less alone in their struggles. Since the book has been on the shelves, many have told me I must be feeling very happy and proud – but the truth is, it too feels like absolutely nothing to me. But I guess that aptly illustrates the many important reasons why I wrote it.
You can find more about Joe's book about his experience with DPD in his book.