The Bristol Briefing: Bristol's Covid rate in top 10% in England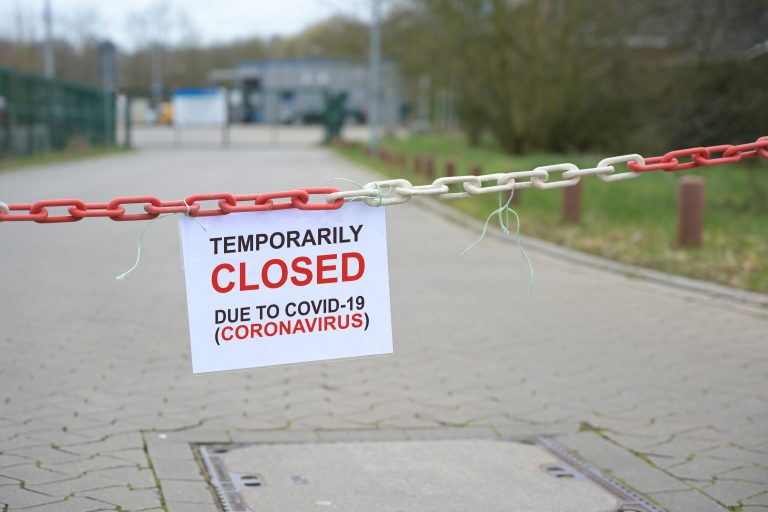 There have been 2,474 new Covid cases in Bristol in the last week. With restrictions lifted, many are talking about the 'pingdemic'. As cases rise, key services like hospitals and public transport have been further strained by staff shortages following notices to self-isolate from NHS Test and Trace.
Here is your weekly round-up of the Covid latest and other Bristol news.
Bristol weekly Covid-19 update
? Vaccination appointments booked for Ashton Gate Stadium will be automatically moved to the new mass Vaccination Centre @ UWE from Wednesday next week (4 August). The new centre is based on Coldharbour Ln, Stoke Gifford, Bristol, BS34 8QZ. More info on this and walk-in clinics available here.
? Staff shortages due to staff self-isolating have led to reduced rail services. The Bristol to Weston-Super-Mare route will be restricted on weekdays until Saturday 13 August. Great Western Rail said a "significant number" of staff were isolating following notifications from Test and Trace.
? Bristol's hospitals have been under strain following staff shortages, hot weather, and rising rates of Covid-19, leading to increased waiting times. Dr Geeta Iyer, one of the Clinical Commissioning Group's lead doctors, told ITV News West Country: "We are all seeing increased pressure and increased activity. It hasn't been like this in previous years."
? There have been 2,474 new Covid cases in Bristol in the last week, down 39% from the previous week.
? The rate of Covid in Bristol is 533.9 per 100,000 people, 42% higher than England's average of 375.2 per 100,000. The highest rate in the UK is 862 in Middlesbrough. Bristol's rate is in the top 10% highest rates in England.
?1st Covid jabs given in Bristol: 318,391 (+2,624) – 74.9% of adults (+0.8%pts)
?? 2nd Covid jabs given in Bristol: 222,710 (+9,157) – 52.4% of adults (+4.2%pts)
? There are now 94 Covid patients being treated across Bristol's two NHS trusts as of 27 July, up from 64 last week.
➡️ There has been 1 death with Covid in Bristol in the last week (up to 28 July, within 28 days of a positive test).
The Bristol round up
? Figures from the council's accounts have revealed a raft of people who were paid "telephone-digit salaries". It cost the council £218,005 to secure the services of Clean Air Zone communication and engagement director Nicki Beardmore, despite the scheme having been delayed from October 2021 to summer 2022. Meanwhile Chris Smith, a consultant to the board of the council's failed Bristol Energy company, was paid £242,101 in salary, fees and allowances. The local authority insisted hiring highly paid agency staff "is not unusual". (Source: Local Democracy Reporting Service)
⚽ Bristol Rovers have been hit by multiple scandals involving violence and possession of illegal drugs. BristolLive reported that former winger Kaid Mohamed was jailed for possession of an £11,000 cocaine stash, while current manager Joey Barton pleaded not guilty in court over charges that he assaulted his wife. Tom Metcalfe wrote this piece for us on the division the court case has caused among Gasheads.
❤️ Bristol City of Sanctuary, which exists to support and welcome people seeking asylum, has published an open letter against Priti Patel's proposed Nationality and Borders Bill. Local politicians including the Mayor have signed the letter, alongside other organisations and unions. Central government says the controversial measures are necessary to keep Britain's borders safe, but campaigners are concerned that the changes would further undermine the UK's commitment to the protection of refugee rights.
? As the fallout from the Kill the Bill protests continues, seven more people have been charged. So far, there have been 73 arrests made, of which 28 people have now been charged. According to Avon and Somerset police, there are 39 people outstanding who they still want to identify.
? Bristol Bears' Semi Radradra won gold in the Olympic rugby sevens for his home country of Fiji. University of Bristol graduate Angus Groom took home silver as part of Team GB's first medal win in the men's quadruple sculls, while gymnast Amelie Morgan, who lives in Bristol, took home bronze as part of the first British women's gymnastics team to win an Olympic medal in 93 years.
? Councillor Kerry Bailes, whose son is autistic, has called for a criminal inquiry into her allegations that mainstream schools have abused children with special learning disabilities. The Labour councillor for Harcliffe & Withywood said she asked police to investigate her claims around her son's experience at a Bristol school, which she describes as "abuse". A joint report from Ofsted and the Care Quality Commission in 2019 found that children with SEND received "disturbingly poor" care in Bristol at that time. (Source: LDRS)
? The NHS have issued a critical call for Black people in Bristol to donate blood. In Bristol, there are currently just 368 Black blood donors, but 16,000 new donors are urgently needed nationwide, as demand for life-saving transfusions soars, largely for people suffering from sickle cell disease. Register and book an appointment by visiting www.blood.co.uk or calling 0300 123 23 23.
?Bristol Balloon Fiesta fortnight will take place from Monday August 2 to Sunday August 15, with balloons taking off from different locations across the city. The usual festival in Ashton Court was cancelled due to ongoing uncertainty around Covid restrictions, and will instead take place over two weeks.
?Thousands attended Lakota's Summer of Love festival last weekend, one of the first large music festivals to take place anywhere in the UK since "Freedom Day". After 16 months without festivals, the two-day party took place in a field near Easter Compton.