The Bristol Briefing: Covid cases and hospitalisations continue to rise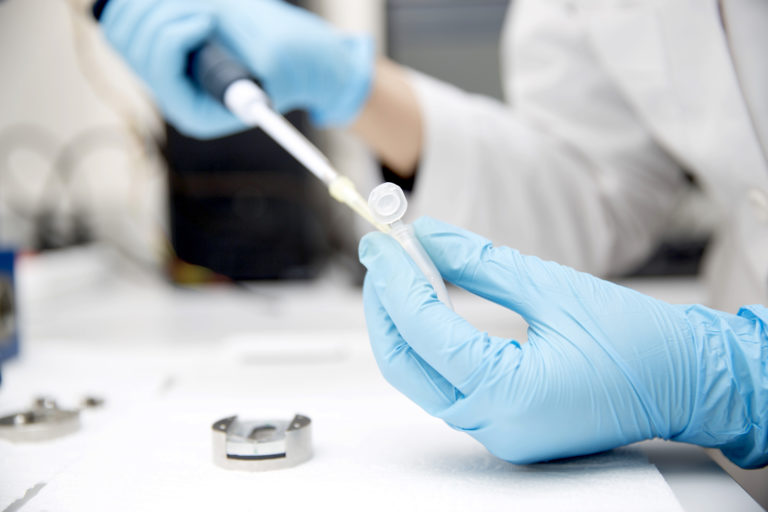 In the first week since the final easing of Covid-19 restrictions, cases are continuing to rise at such an alarming pace that Bristol now has the 14th highest infection rate of any area in the UK, one place behind South Gloucestershire.
Pressure is continuing to rise on the local NHS as the number of Covid patients across Bristol's two NHS trusts rose from 39 to 64 in the last week. The good news is that half of Bristol adults have now received their second dose of the vaccine, providing extra protection. Here is your weekly round-up of the Covid latest and other Bristol news.
Bristol weekly Covid-19 update
? There have been 4,118 new Covid cases in Bristol in the last week, which is 59% higher than the previous week (2,594).
? The rate of Covid in Bristol is 889 per 100,000 people, higher than England's of 540 per 100,000. This means Bristol has the 14th highest infection rate of any area in the UK, one place behind South Gloucestershire.
? In the wake of 'Freedom Day', some Bristol pubs are opting to keep social distancing, mask wearing and increased ventilation in place in order to protect staff and customers. Stokes Croft pub the Pipe and Slippers wrote on Facebook: "The government have passed on responsibility for managing safe passage through the pandemic onto individuals and businesses to do what they think is right." Others, including the Duke of York and the Strawberry Thief posted on social media to notify customers that they would need to temporarily close due to staff self-isolation.
? Long Covid in children is not well defined, and it may be difficult to distinguish between Long Covid and other conditions, a new report published by University of Bristol suggests. Families interviewed said they had struggled to get a diagnosis and treatment for their children, but that the symptoms were having significant physical and psychological impact.
? 147 schools or early years settings in Bristol have at least 1 case of Covid among children or staff, up from 141 last week.
? There are now 64 Covid patients being treated across Bristol's two NHS trusts as of 20 July, up from 39 last week.
?1st Covid jabs given in Bristol: 315,315 (+3,619) – 74.2% of adults (+0.8%)
?? 2nd Covid jabs given in Bristol: 214,007 (+8,818) – 50.4% of adults (+2.1%)
➡️ There have been 2 deaths with Covid in Bristol in the last week (up to 22 July), within 28 days of a positive test).
The Bristol Round-Up
✈️ 35 Green and independent councillors from the West of England have signed an open letter against airport expansion. The open letter calls on the planning inquiry to "respect the decision taken by North Somerset Council" to reject the Airport's proposed expansion, which would see 23,000 extra flights per year.
? By contrast, trade union Unite gave evidence in support of the expansion, arguing that it would boost jobs in the region, following significant losses during the pandemic, and that the airport is taking meaningful steps to reduce its carbon footprint. The inquiry into the expansion opened this week, watch our video to find out more.
? Police are still looking for attackers a year on from the racially-aggravated hit-and-run attack on 21-year old NHS worker, Katungua Tijtendero, also known as K-Dogg. He was attacked on his way to the bus stop after his shift at Southmead hospital last July. He was seriously injured, ending up with a broken nose, leg and cheekbone.
?️‍? Gay Kenyan rugby player has won his asylum appeal after a five-year battle with the Home Office. Ken Macharia, the Kenyan Bristol Bison's player, is seeking asylum in the UK because of his country's stance on his sexuality. He's had his claim for asylum rejected multiple times and has been threatened by deportation, but has now been granted refugee status.
✏️ Bristol City Council has promised to create 450 special school places within the next three years in a bid to tackle a large shortage. There are currently 139 children legally entitled to a special school place who don't have one because there aren't enough to go around, and a further 240 are expected to join the queue once a backlog of requests is cleared over the next nine months. (Source: Local Democracy Reporting Service)
? Police officers have apologised for bursting into a 21-year-old student's bedroom in a raid following the Kill the Bill protests, but none of the officers will be facing disciplinary action. Four male officers gained entry into the house by pretending to be postal workers, then handcuffed the student in her bedroom before she was fully dressed. A cross-party inquiry into policing of protests during lockdown said this aggressive arrest raised "serious questions about police behaviour, sensitivity, and accountability".
? Bristol Energy is going into liquidation after £36.5m of council taxpayers' money was ploughed into the project. Opposition councillors are demanding to know exactly how much was lost to the venture. The council-owned company, launched by then-mayor George Furguson in 2015 failed to turn a profit despite millions in council investment and the local authority finally admitted defeat last year, breaking up and selling the company for a total of £15.3 million. (Source: LDRS)
? Bristol needs plasma donors. NHS Blood and Transplant launched its first national campaign this week to find plasma donors. After a 23-year gap, plasma donation is restarting but the lack of awareness is causing a shortfall in donors. Bristol has 310 active plasma donors at its donor centre at Southmead hospital but will need more than double that by the end of September.