As Bristol's latest drug death rocks the city, can getting your drugs tested save lives?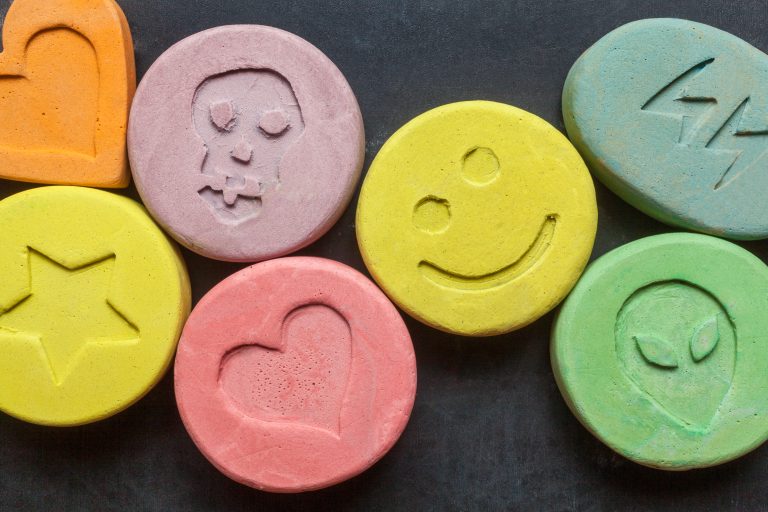 Drug safety charity The Loop has been contacted by Bristol services about restarting drug checking previously piloted in 2018 after a young person died after taking recreational drugs.
Last week, the council released warnings about high strength recreational drugs after one young person died and several others were hospitalised over the first weekend after the final easing of Covid restrictions.
Christina Gray, Bristol's director of public health, said the council was "becoming increasingly concerned about reports of a potentially lethal batch of drugs circulating in the city". She urged people to take extra care, be aware of their friends and seek immediate health support if needed.
The Cable has now learnt key stakeholders have since approached charity The Loop about restarting publicly accessible drug checking, which is seen by many as a way to make party drug use safer and prevent future deaths. Bristol has already been a pioneer in this area after becoming the first city to pilot the service outside a music festival by The Loop in 2018.
The most recent drug-related death in Bristol comes amid calls for the government to make licensed drug checking widely available. Earlier this week, new figures also showed UK drug-related deaths reached record levels in 2020, and news also emerged that a 21-year-old man died after taking drugs at a London nightclub this weekend.
Sorcha Ryan manages The Drop, Bristol Drugs Project's service for party drug users. They provide harm reduction advice at festivals and nightclubs and drug awareness training for people who may come across drugs through their work, such as A&E staff, university staff and nighttime economy workers.
Ryan told the Cable: "Every drug-related death is a tragedy but this one felt especially sad, not just because it was so close to home but because it happened on the opening weekend, just as that young person was allowed out to dance again.
She said it was still unknown what substance they took and it was important not to speculate on this. Warnings have circulated on social media about super strength blue ecstasy pills over the weekend.
But Ryan said: "There's been a lot of noise in the past two weeks about a particular pill that was causing issues in Bristol but again, we don't have any evidence of what those pills actually contained.
"Identifying one batch of pills as being the problem gives the impression that other drug use will be 'safe'. This is clearly false. Ultimately, people's drug using behaviours and harm reduction practices are a better indicator of potential harm than the pill or powder consumed. That's why we've been sharing resources with venues across the city, with the aim of reducing drug related harm no matter what drug is being consumed."
Ryan said there were particular concerns about a lack of tolerance as people partied less during lockdown, the unknowns of the drug market, the impact of Covid-19 on mental health and people feeling they needed to make up for lost time. "Now we've seen a few weekends of freedom, it's become quite clear that we were right to be worried."
"Since we got the news about the death on the opening weekend we've been working really closely with the council, public health and the police to get harm reduction messages out to as many venues and punters as possible.
"We're soon going to be rolling out free, monthly drug awareness sessions for staff in the night time economy and will be attending plenty of events to provide confidential, non-judgemental harm reduction advice to attendees."
After being thwarted by the pandemic, Ryan added that lots of 18 and 19-year-olds are having their first big night out. Last year, the Drop partnered with Bristol University who are taking more of a harm reduction approach to drug use because some students weren't coming forward for support out of fear of punishment.
As well as providing information resources to students and training for staff, students can now access reagent testing kits to find out more about what they plan to take and talk to a drug worker about harm reduction.
What is drug checking?
A number of music festivals have offered drug checking services since 2016, including Bristol's Love Saves The Day in 2018, as a way of reducing the harms of party drugs. In May, the Digital, Culture, Media and Sport select committee called on the government to urgently make provision for drug checking at festivals this summer, and to establish a formal licensing framework in the long term.
Drug checking is a service that provides advice on how to reduce the risks associated with drug use, informed by chemical analysis on the contents and strength of substances submitted by the public. Similar services have been used in other countries such as Canada, Spain, Portugal, The Netherlands, Austria, and New Zealand, where the government is currently developing the world's first licensing scheme.
During city centre drug checking pilots in Bristol across three days in 2018, nearly one in five of samples tested were not what people thought they were. Almost one in four of the people who had their drugs tested said after getting the results they would take a smaller amount, while roughly than one in three said they'd alert their friends or be careful mixing it with other substances.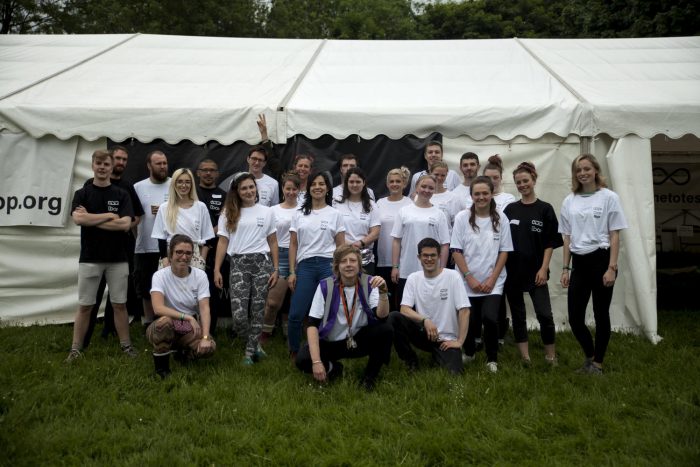 The Loop has called for the legal grey area to be resolved so that service users and staff are protected from criminal prosecution. Their director Fiona Measham told the Cable: "The Loop has been busy during Covid preparing for the end of lockdown and the reopening of nightlife and leisure venues, so that we are ready to restart drug checking as soon as the opportunity arises.
"We are saddened to hear of the hospitalisations and fatalities since clubs reopened but are heartened that stakeholders in a number of cities, including Bristol, have approached us in the last few days and we hope to be able to help."
Sorcha Ryan from BDP said: "We're lucky in Bristol that we have buy-in from all the relevant stakeholders when it comes to implementing drug checking in the city and I don't think we're a million miles off having some more dates in the diary."
She added that the main barrier to it becoming more widespread is the question of who pays for the service. Without government backing, the services are volunteer-led and often paid for by event organisers or local authorities.
To find out more about safer drug use and support services available, go to The Drop's website or Instagram. You can also read about The Loop's summer harm reduction campaign.