Photos: Bristol HK
In June 2019, the Hong Kong government's attempts to introduce the Extradition Law, a repressive law which would allow extraditions of Hong Kongers to face rough justice in mainland China, sparked mass protests attended by millions – in a country with a population of just 7.5 million.
By the time that law was scrapped, the protests had already morphed into a wider movement decrying political corruption, police brutality and demanding democracy in the former British colony that is now de-facto ruled by the authoritarian Chinese government.
The mass movement was brought to a dramatic stand still in July 2020 by the introduction of the draconian National Security Law, which criminalises with the maximum penalty of a life sentence anything deemed to be an act of terrorism, secession, subversion or collusion with foreign forces.
Thousands of Hong Kongers have left their increasingly authoritarian homeland. In the video below, the Cable speaks to three protestors living in exile in Bristol who are rallying here as their families and friends in Hong Kong no longer can, through a campaign group called Bristol HK. They have chosen to stay anonymous to protect themselves and loved ones.
Why did the protests start in Hong Kong?
Hong Kong was a British colony until 1997, when rule was handed over to China under a "one country, two systems policy" where many of the freedoms not found in mainland China should still be protected in Hong Kong. This is part of a 50-year transition period until 2047 when Hong Kong is due to go fully under Beijing's rule.
Over the years there have been been various attempts by the Chinese government to crack down on democracy and freedoms, establishing extensive control in the territory. The most recent attempts to extend Beijing's grip sparked huge protests starting in June 2019, when the government tried to introduce the Extradition Law.
In July 2020, the National Security Law was passed, a sweeping piece of legislation that tightens the vice on education, politics, journalism and every aspect of civil life. China's central government says it will "stabilise" the region.
On 30 June 2021, the first Hong Konger to be sentenced under the National Security Law received a nine-year jail sentence for allegedly driving a motorcycle into three riot police, with a flag that said "Liberate Hong Kong. Revolution of our times."
Hong Kong Security secretary Chris Tang warned people not to use the slogan, telling reporters: "If you say this slogan, you need to bear the consequences."
Why are people moving to the UK from Hong Kong?
Following concern about the law, the UK relaxed its immigration laws towards Hong Kongers, offering them a route to become a UK citizen via the BNO (British National Overseas) visa. Anyone born before 1997 in Hong Kong, when it was still under British colonial rule, is eligible.
As of May 2021, more than 34,000 Hong Kongers are reported to have applied to become a UK citizen, with 7,200 cases approved in the first two months of this year. Many have started new lives in Bristol, which a survey has shown is the fifth most popular city of choice in the UK for Hong Kongers leaving their homeland.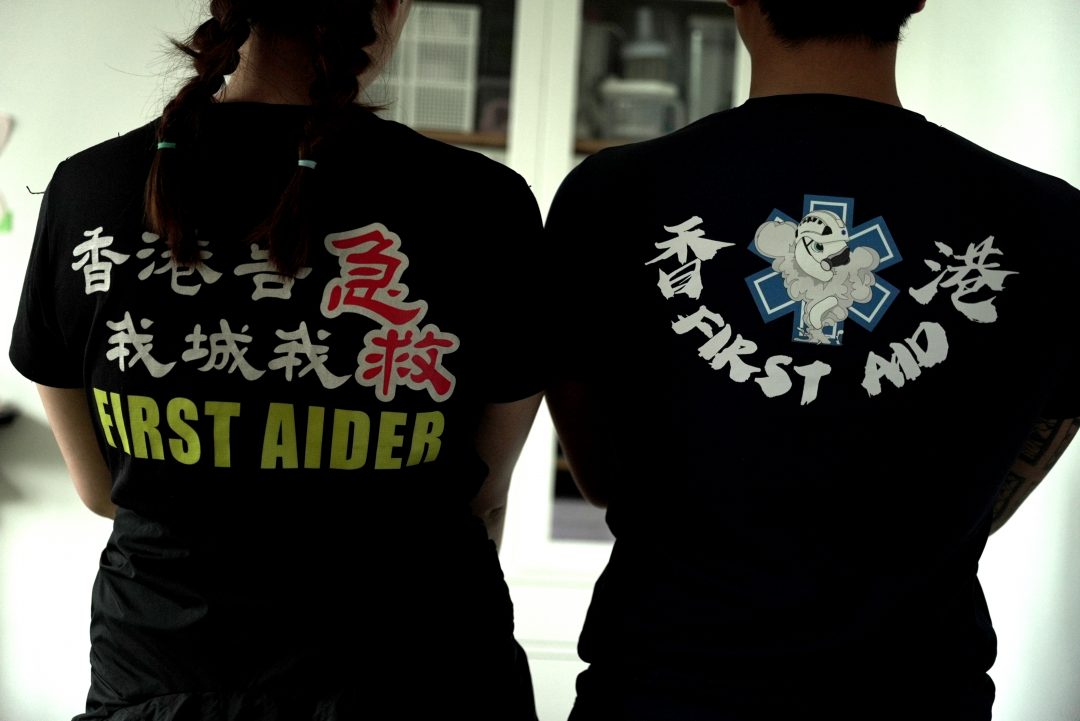 What are Hong Kongers doing in Bristol?
A group of Hong Kongers have formed the Bristol HK campaign group, which has hosted various rallies and events in Bristol to keep the conversation alive about what's happening in Hong Kong. Over 500 people joined the demonstration march on 12 June. They want to keep their side of the story from being erased, and to show support to those who are still in Hong Kong.
In August 2020, one of the protestors featured in the Cable film, Camilla*, took part in an APPG (All-Party Parliamentary Group) report on the treatment of medical and humanitarian aid workers by police during the protests.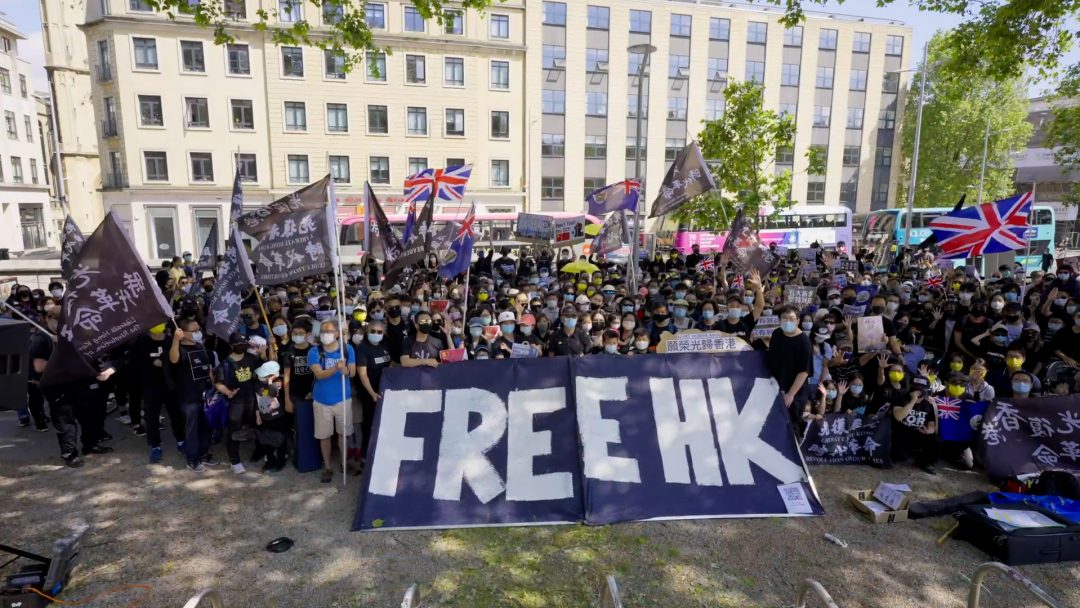 What's happening in Hong Kong now?
Prosecutions of protestors under the National Security Law have begun, while the pro-democracy newspaper Apple Daily was forced to shut down in July this year, after being the subject of police raids on charges related to the National Security Law. Hong Kong's population has seen a dip of 1.2% in the year since the law was implemented, with at least 89,200 people reported to have left.
*Protestors names have been changed.
Comments
Related content
Local politicians, unions and organisations reject Government's new 'anti-refugee' immigration law
The mayor and dozens of other local voices have spoken out in an open letter against the proposed Nationality and Borders Bill.
Bristol History Podcast: Dr. Edson Burton In Conversation
This week I met with the writer, poet, historian and playwright Dr. Edson Burton. We discussed (among other things) how his historical outlook shapes his...
A morning with activists taking direct action against immigration enforcement
The group said the action was in response to the "institutional racism of the government's hostile environment policy".
Revealed: NHS under fire for steep increase in charging migrants for healthcare
Evidence suggests vulnerable people who should get free healthcare are being forced to cough up, while others are being chased by bailiffs.
Ken Macharia not detained after asylum refusal
60 supporters accompanied him to his monthly check-in at Bridgewater police station.
A community fights for asylum justice
Bristol Bison rugby player Ken Macharia speaks about his experience of detention, as the system comes under the spotlight.