'It's like a pain that never goes away' – Retiring Bristol Flyers basketball player Panos Mayindombe on racism in sport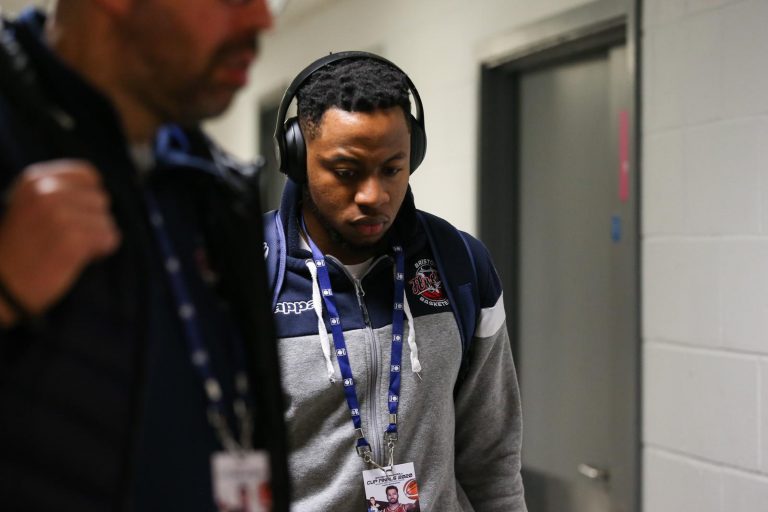 Photos: JMP UK
Panos Mayindome lives in Bristol, where for the last four years he has played professional basketball for the Bristol Flyers. He retired this July, and he is now enjoying a recovery period, as well as building his business as a personal trainer and spending quality time with his family.
Panos was 19 when he realised that the stories he'd heard about racism in basketball were true. It was his second year as a professional and he was playing for a second league team in Greece, having a great game, when a fan, up high in the stands, called his name.
"I turned back and he spat in my face. Spat straight in my face," Panos says, and he laughs. Not because it's funny, but because it's messed up.
He did the only thing he could do: Wipe his face with his vest and play on.
"People can see it. It's recorded. Everyone saw it. I was young. 5,000 people around. I didn't have the power to do anything. When the coach sat me out I started panicking, because I'd never experienced that. I was 19 years old."
It was a rude awakening. Panos had experienced racism growing up as the one of the few Black kids at his school in Greece, but he had thought that as a professional basketball player he would be respected.
"I'd heard rumours, before I started playing professionally, that Black players experience racism on the court, and when that happened I was like—" He pauses, and I can feel the disbelief of that younger version of him. "This is true."
'We're tired. Enough is enough'
Earlier this July, the London Lions basketball team released results of a survey of 2,000 fans from different backgrounds and age groups. It revealed that one in four ethnically diverse fans are hesitant to attend in person sporting events for fear of racial and physical abuse.
The events of this year's Euro 2020, show that these fears are not unfounded. England's loss against Italy this month triggered yet another splurge of racist sentiment across the country, both online and in real life. In Manchester, Marcus Rashford's mural was defaced in what police said was racially aggravated vandalism. As was well documented, all three players who missed the England penalties received a torrent of racist abuse on social media.
The presence of racism in sport should no longer be disputed, but it is. Joe Ikhinmwin, the team captain of London Lions says, "there is a lot of backlash to even acknowledging racism exists."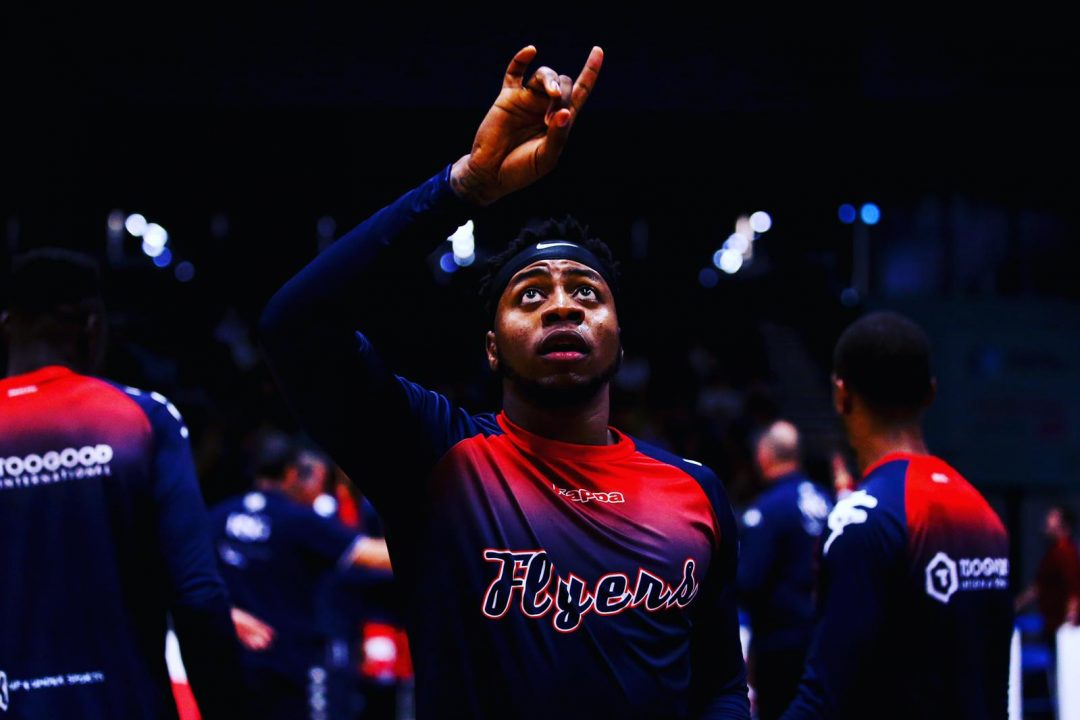 Panos agrees. "I know it will never change," he says. "But we need to do something about it." He points out that the Black Lives Matter movement was "massive, massive in the whole world" last year but then with the racist abuse shown after the England game, it feels like no progress has been made.  
"We're tired. Enough is enough. I don't have the energy any more to fight for my rights. I'm a human being. I'm just a different colour. I'm exactly the same as you. Why do you treat me like I'm not?"
By 23 and long before he joined Bristol Flyers, Panos was excelling on the court, but racist fans of opposing teams were stepping up their game too. He talks about an amazing game he had, and how he suffered as a result. Fans of the opposition shouted monkey, threw a banana down to the bench where he was sitting, and made monkey noises. Panos refused to let them put him off his game. As a professional, he has trained in mindset as well as technique, and he takes pride in his ability to perform under difficult conditions.
But nobody should have to work in conditions like this. And this untenable situation got even worse.
"Before the end of the game, 10 seconds left, the fans break the barriers. They jump on the court and start chasing me."
He laughs again. "I start running and hide myself in the locker room."
The police came, and Panos's teammates did their best to protect him, but the whole team was stuck inside the changing room for five hours before the police deemed it safe for them to leave. Then the team bus was escorted home by police for their protection.
"What did I do wrong?" Panos says. "I have a great game, and they hate me."
The abusive fans were fined and Panos received double his usual payment. But, of course, it wasn't possible to accept this treatment. No matter how hard he worked to ignore it.
"I'm a human being, and I have feelings. I'm not a robot. I can't always ignore it. When you are swearing about my mum, swearing about my family, saying you hope my family get cancer and die. You feel like, Why, bro? Why are you doing this to me? Why are you wishing these bad things to happen to me? Would you like it if this happened to your son? And because what? Because of sport?
"It's not logic behind this," he says. "We can talk about this every single time. On and on and on and on. We're never going to find the end. And I want to finally find the end. D'you know what I mean?"
'Who's going to take responsibility?' Athletes cannot be held responsible for fixing the legacy of colonialism
"Sorry to keep talking about white people," Panos says at one point in the interview. "But you know we are talking about the Black and white experience."
He apologises a few times during the interview for generalising about white people, and I shake off the frequent flashes of white shame.
"When you talk about racism with a white person, everyone says, 'I have Black friends. I love Black people! I grew up in the hood with Black people, with different cultures… It's like, Oh yeah, my classmate was Black, my teacher was Black. Everyone has a Black person so they can make you feel like, it's not me'", he says.
"Who's going to take responsibility?" Panos asks.
It's a crucial question. Initiatives in sport are meaningful and heartening, but they are not adequate to address the scale of this problem.
"It's like a pain," Panos explains. "You get injured and it hurts for a few weeks, then it goes away, then it comes back. But it never really goes away, it's just calm and you don't want to think about it. You try to pretend because it gets you tired, telling people: 'That's not right!' It's too much energy, trying to force people to understand: You know what? This is wrong. This is enough. We need to have the same rights as you.
"Now it hurts because it just happened a week ago. Two weeks? It might heal. Until something else happens and it comes back again. That's how it goes every single time. It never really heals. It never goes away. It's always there. You poke that thing and boom! It's back again.
"When everything goes right, we're gods," he says. "When everything goes sideways, we're Blacks." He laughs. "We're monkeys. We're not human beings."
"A Black player is a bad game away from getting racist abuse," he says. "It's really important to understand that."