There is much talk lately about being allowed to swim in Bristol Harbour, with frequent 'splash mobs', features on local television and even articles in national newspapers.
Bristol isn't the only place harbour swimming has been considered. Cities across Europe and around the world are increasingly permitting swimming in their harbours.
One of the best examples is in Copenhagen, with designer Julien De Smedt, founder and director of JDS Architects, calling it "probably one of our most iconic projects".
"It's quite a simple and modest project, but it has transformed the harbour and, to a certain extent, Copenhagen itself… It kicked off a whole new behaviour towards public space and interaction in the urban realm, which has really put the city on the map."
The first of four harbour baths opened in 2002, after a decade-long clean-up of the Copenhagen harbour, which included investing in a complete upgrade of the local sewage system. Today, more than 100,000 people enjoy a swim in one of the outdoor swimming facilities each year.
One of the most popular baths, located near the city centre at Island Brygge, was designed by Julien. It has a total of five separate pools with a capacity of up to 600 people.
Harbour swimming 'is a no-brainer. All cities should do it'
Evidence suggests that wild and cold water swimming can help reduce body pain, boost your immune system, manage stress and increase alertness and energy levels. Doctors are increasingly recommending cold water swimming as a treatment for many ailments.
Johnny Palmer, founder of Swim Bristol Harbour, a local group campaigning for access to swim in the city's harbour and waterways, tells me that "it's great for overcoming depression for a lot of people, reducing loneliness, breathing deep in cold water and getting exercise".
So why does Bristol not just get on with it?
The council recently called for an end to the 'splash mobs', saying it was looking into whether swimming could be allowed in the city's docks but that currents and changing water quality made it dangerous in the meantime.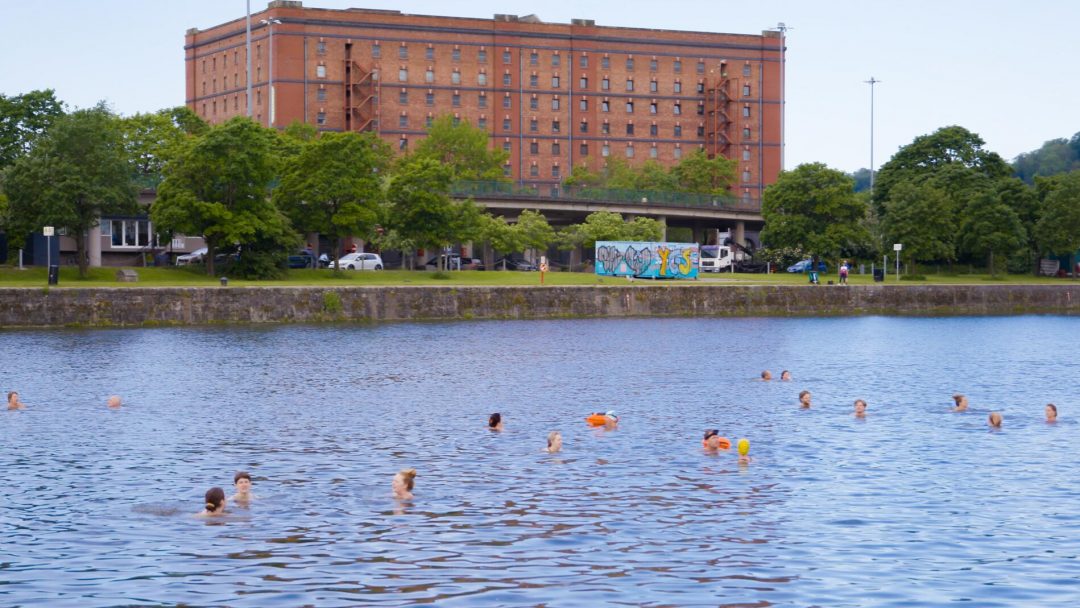 In the past two years, Avon Fire & Rescue Service has responded to more than 70 water incidents in Bristol alone and 25 of those have resulted in serious injury or death.
There are also concerns of gentrification, as some property values in Copenhagen near the harbour baths have increased by up to 100%.
I ask Johnny, also the owner of the Warleigh Weir Project, a popular wild swimming spot in Bath, how Bristol can best overcome these obstacles.
"Dirty water is not true. Look at the Bristol City Council water quality testing… it consistently comes up as excellent to good in terms of bathing water standards as defined by DEFRA."
Johnny goes on, "Now, the people who have died in the harbour, it's a sensitive issue … but consistently people that drown never intended to get in the water in the first place. And there's normally alcohol involved and it's late at night."
As for gentrification, Johnny argues that the harbour is in the city centre and therefore accessible to all Bristolians.
"Let's do something on a small and safe basis and see what works and what doesn't. Then we've got something real to argue about."
"There's an assumption in our society that everything good has to cost money. It doesn't necessarily… We already have the harbour. We already have steps going in there. We'd like to initially bring things like life buoys and lane makers, which is stuff we could fund. So there would be zero cost to the taxpayer for our first step."
Swimming in Copenhagen's harbour is only allowed within the harbour baths and designated bathing areas. Most of the baths are free admission and controlled by lifeguards. Water quality is checked daily and must be approved by authorities before swimmers can enter.
I ask Julien if Bristol should just go for it and find the money to replicate the Copenhagen model.
"This kind of project… it's a low investment and a very high return, and if you can quantify people's happiness more than money, then it's even higher."
"To me it is a no-brainer type of project. All cities should do it."